PAINTING KITCHEN CABINETS
WHAT DO I NEED:

Paint: We used the color "Blackish" from Clare Paint (also where we got the rest of the supplies)

 

Roller (2 sizes and 2 different ones for Primer and for Paint) (the MVP was the Mini Roller that really helped with the cabinet fronts, wish I would've gotten another one of those!)
Painting Brushes (one larger one and one tiny for touch ups and sides)
Painting Sheets (to lay down the fronts of the cabinets)
Painters Tape
Good Playlist: the one we listened to linked here!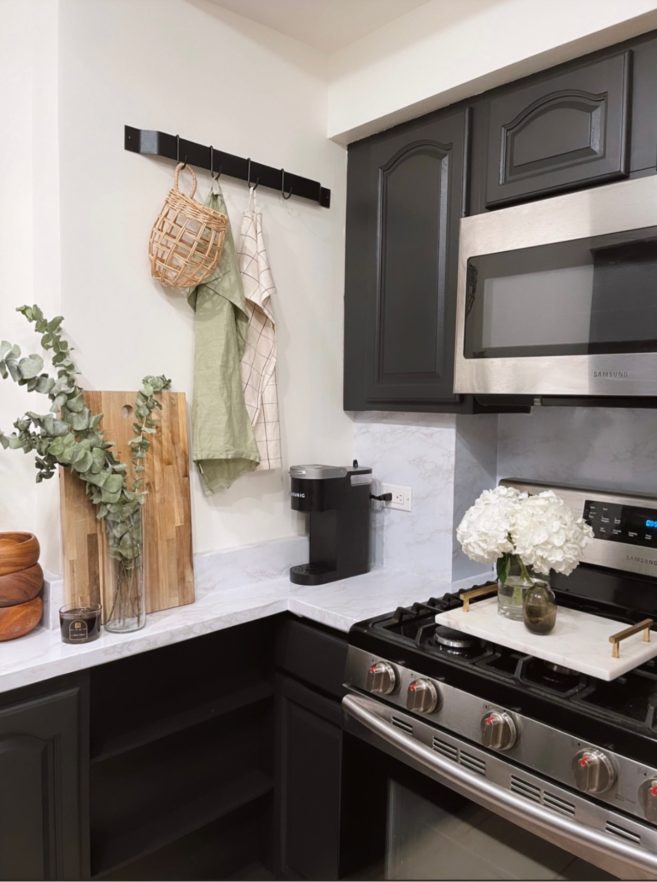 WHAT DO I DO:
Prep the Room (lay out where you'll be putting the fronts of the cabinets and clean the area)
Remove all fronts (keep the screws in organized labeled bags to make putting them back together much easier)
Clean the cabinet fronts and the kitchen really well
Sand
Prime (and then wait for Prime to dry before you…)
Paint ! (The most exciting part really. I wish we had paint cans to prop up all of the cabinet fronts, but the order we painted the cabinets when as follows: Prime Front (dry), Prime Back (dry), Paint front (dry), Paint back (dry). We also went in with a second coat!)
Wait a night. Our paint dried really quickly, another reason why I loved Clare paint – no smell and dried so fast. But we waited the night for the paint to really dry before moving them back to the kitchen
Screw Cabinets back on

 

Touch Ups! One follower gave me the tip to hold a little extra paint and a small brush on the side of the next week for each day you would see a new spot missing and they were so right!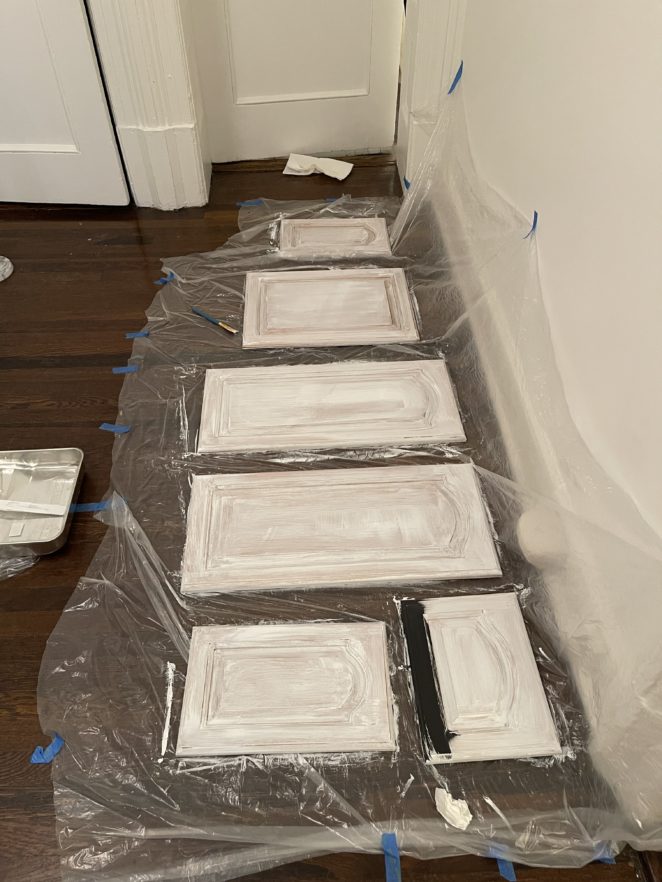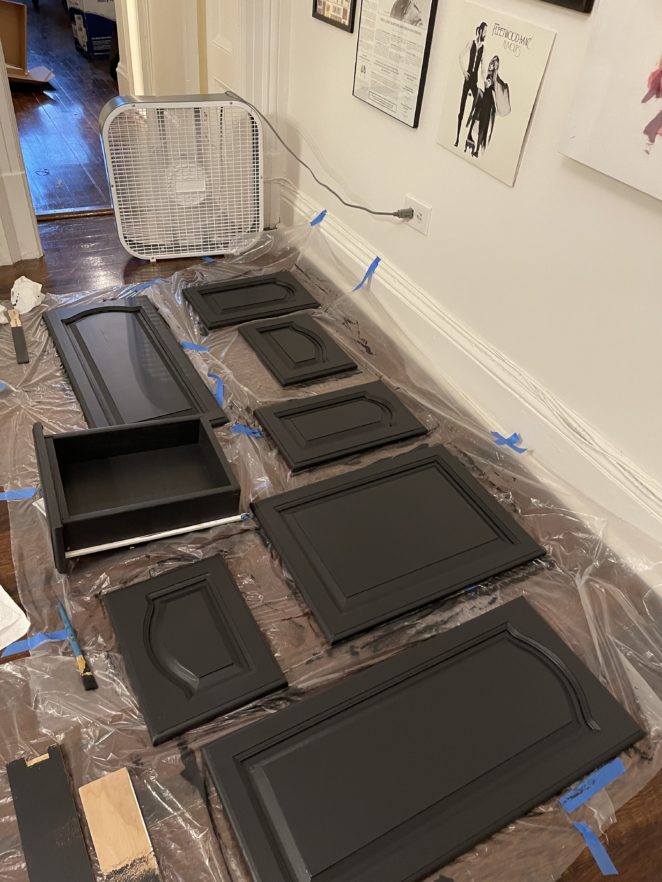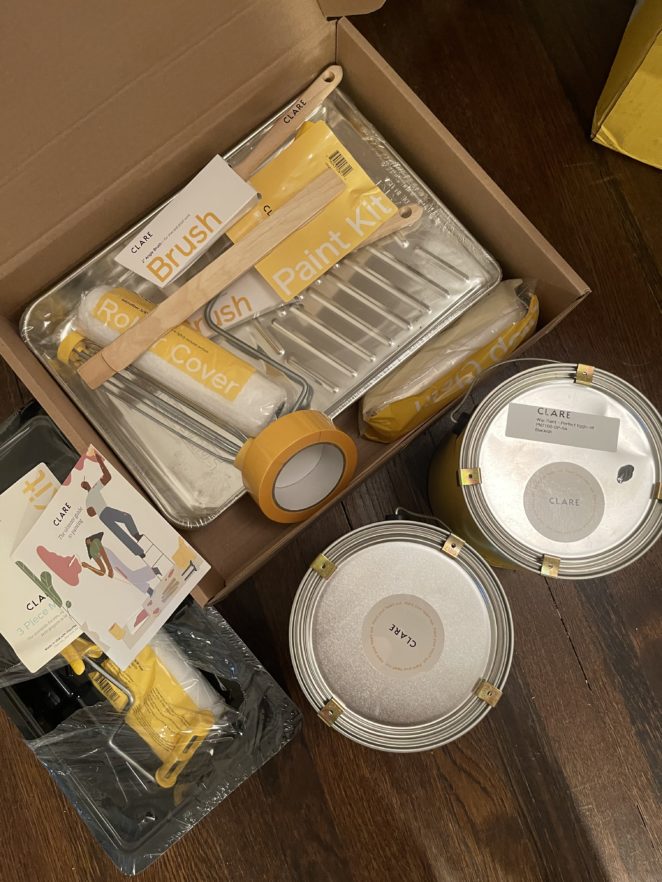 WOOT WOOT! I am so proud of you.