This post is sponsored by Method, all opinions are my own.

This time of year always feels like a refresh or a reset, similar to when the beginning of the year starts. Whether you're getting settled into college, starting a new job, or just transition to fall, this time of year is full of new seasons, fresh starts, and figuring out what the rest of our year looks like. Of course, this year looks much different than years past, and stopping to smell the roses has become a main priority and necessity. One of my main sources for 'smelling the roses' has been
Method® Pure Peace Women's Body
Wash!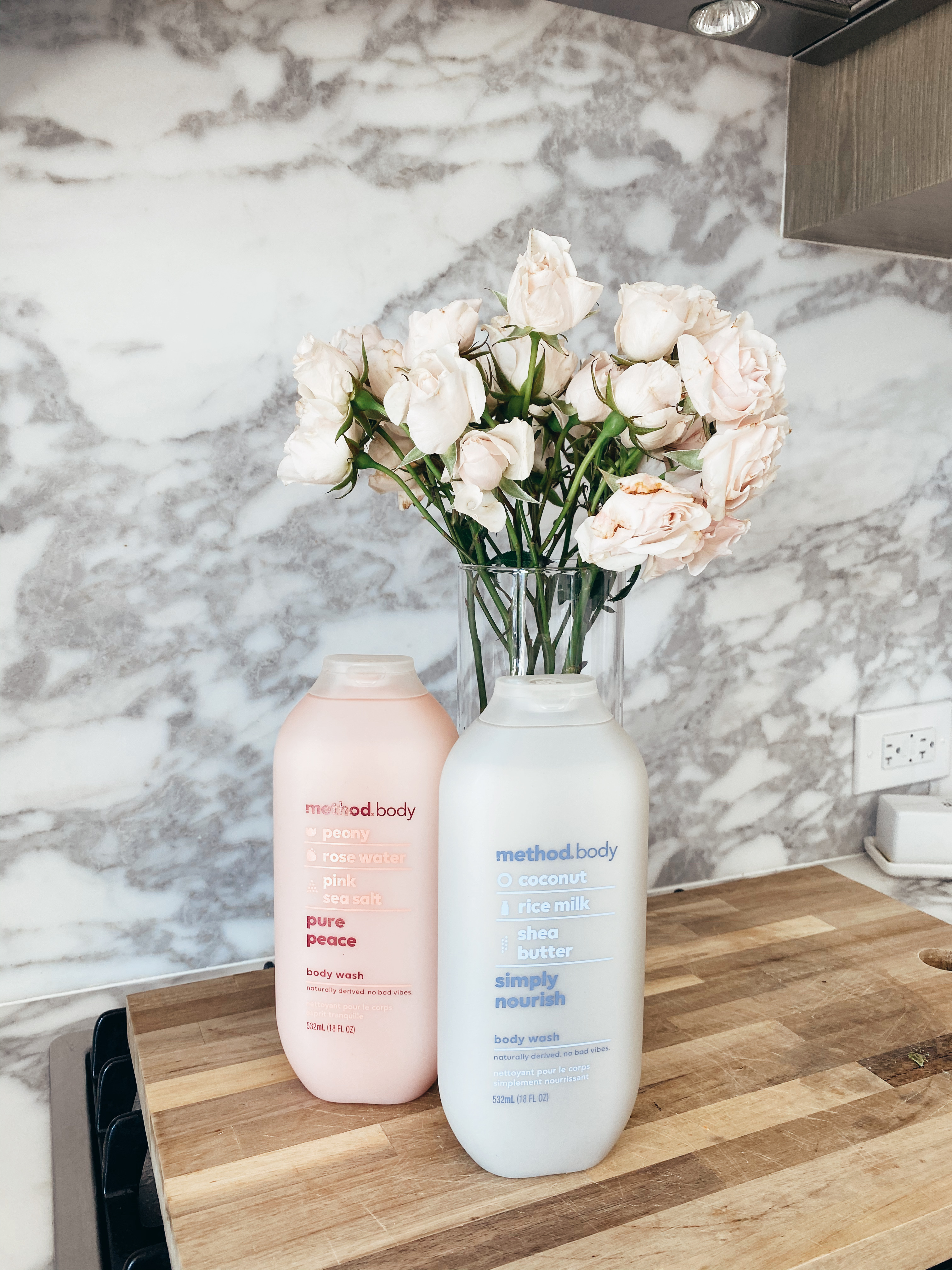 This is a prime example of how I wish there was a scratch and sniff feature on the internet. The Method Body Washes not only smell amazing but they feel great too! They hydrate and moisturize without leaving a thick residue afterward! Having this body wash is the perfect jump start into your new season of life because it will keep you fresh without the fuss!  Not only will you smell amazing, but you'll feel more confident to tackle everything ahead.
Method Body Wash is made with plant-based cleansers so you can lather like it matters! The body washes are also free of parabens and phthalates so it leaves your skin feeling clean and soft!