Style. Scholarship. Success. Service.
When practicing for any Miss America state or local interview, one question every girl prepares for is, "what is your favorite point on the crown?" I have come to learn and love that every girl has a different answer, but for me, "service" is my favorite.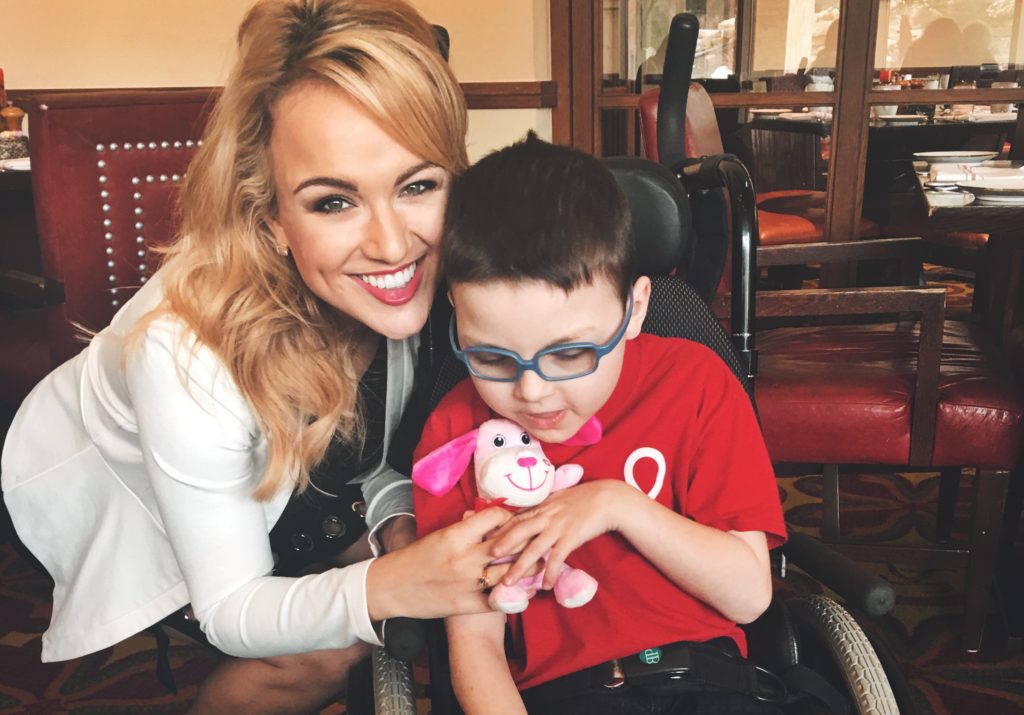 During my reign of Miss America I have realized that the job is a year of service. A job where you get to be a part of organizations across the country who are making a difference. A job of serving others and hopefully bringing light and love to the people you meet. The more I reflect on this reality, the more it doesn't feel like a job at all. As the year goes on, I find myself coming away with a different perspective on life and a deeper desire to be a part of something greater than myself.
One organization I have fallen in love with is Children's Miracle Network Hospitals. I currently have the honor of serving as the National Goodwill Ambassador for CMN hospital. As an ambassador, I get to travel the country, visiting their hospitals and raising awareness on donating to this amazing organization. Every time I go into a hospital I see firsthand how miracles are happening every single day. And what a blessing it is.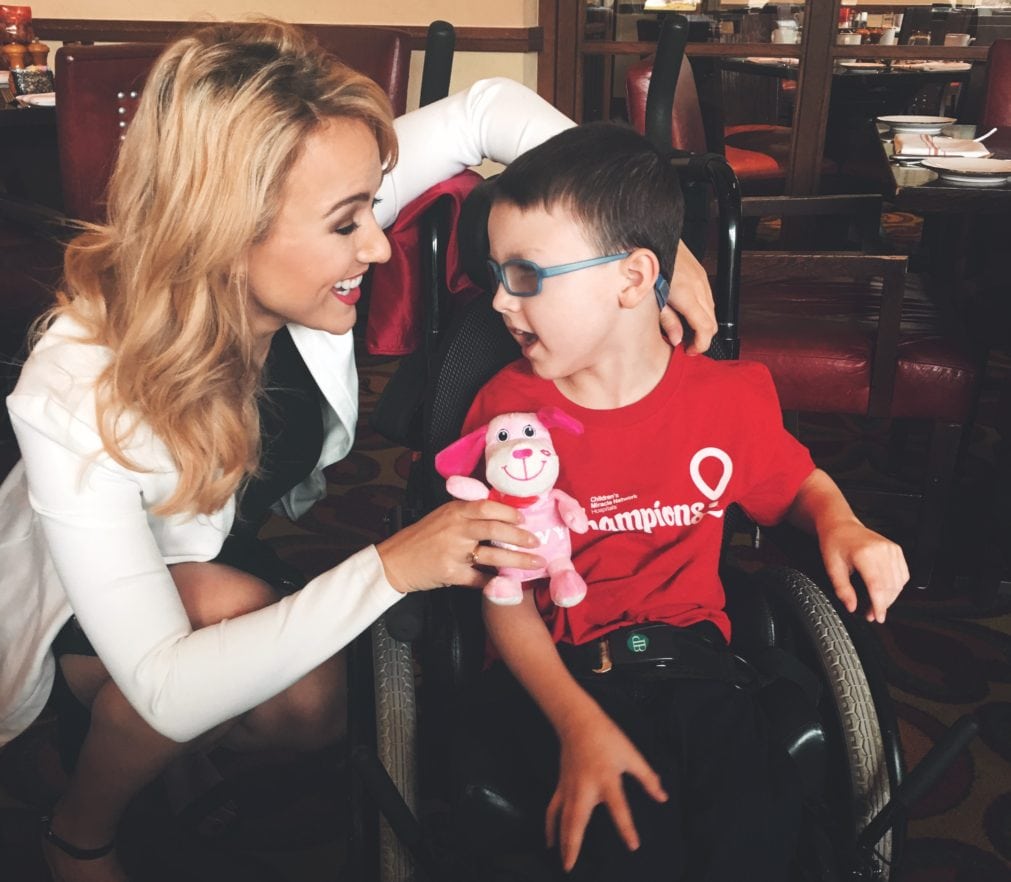 The young man pictured above was my valentine this year, Logan. I have been blessed enough to hang out with Logan a few times this year, and to say I am changed because of him is an understatement. His obvious joy is contagious to everyone he comes in contact with, and I am always counting down the days until I get to see him again.
One of my dearest memories as a CMN ambassador was during a recent visit to one of their hospitals. I walked in to hang out with a young boy, around the age of seven, and while there I got to witness him take his first steps in front of his father. There was no way I could hold myself together. Seeing his joy and smile light up the whole hospital was a moment I will cherish for the rest of my life.
These kids have so much wisdom and courage, and I strive to be more like them everyday. I always tell people, if there is a way for you to be involved with CMN Hospitals, you hands down should. You will undoubtedly walk away a better person because of it.
I'm excited to share more in depth stories about the life as Miss America and the miracles I get to witness every day.
Much Love,