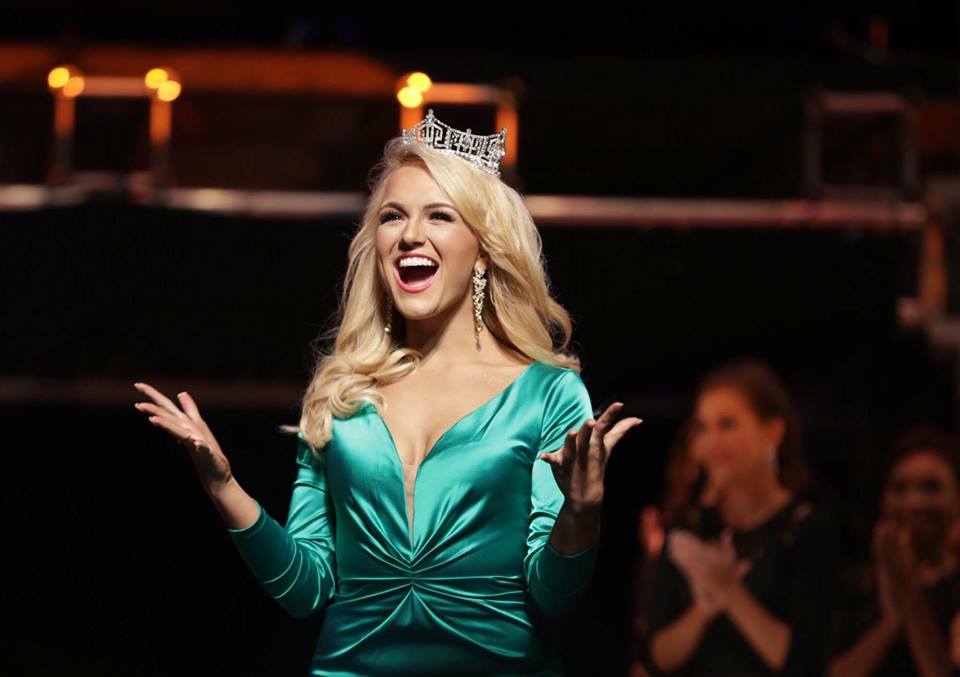 As long as I can remember, I dreamed about being on the Miss Arkansas stage as a state titleholder.  To be there this past weekend as Miss America was as special as I imagined. There were many moments from the weekend at Miss Arkansas that made me very emotional.  Granted, that isn't very hard to do. However, every moment and every reunion was more than nostalgic or special, but each something I will forever treasure.
The first time I went to a full week of the Miss Arkansas pageant was when I watched my Miss Arkansas, Sarah Slocum Collins crowned in 2009. Some of you have heard this story before, but it was the unbelievable mentorship and friendship that Sarah and I had that sparked my desire to one day become Miss Arkansas, and hopefully have the same influence on others that Sarah had on me. Having friends like Sarah, who have invested in my life long before I decided my pageant path, have become so evident this year, and especially this past weekend.
This post will be filled with a whole lot of pictures, nostalgia, and gratitude.
Lets get started.
Night One: Final Prelim Night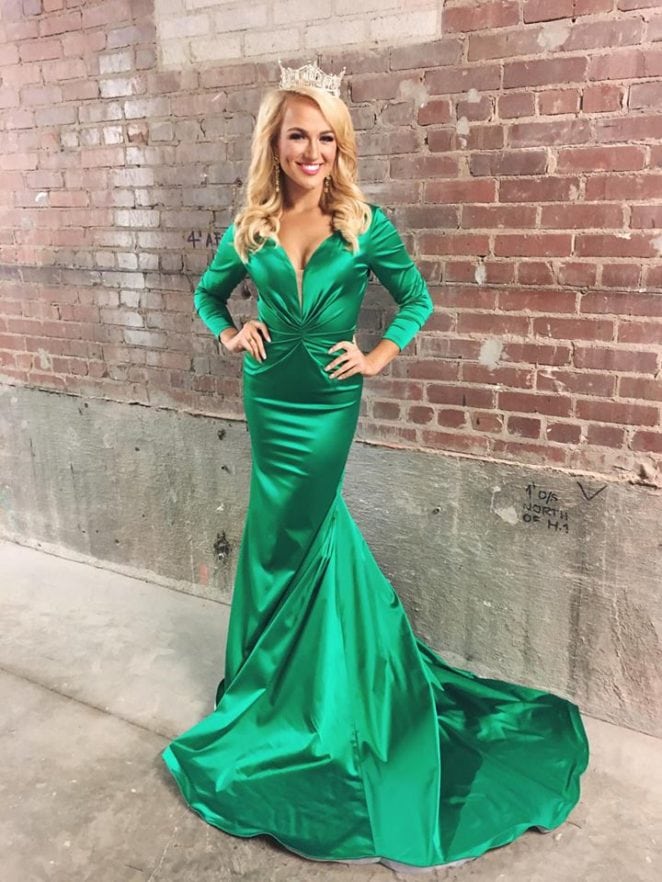 I've never worn this color before but I loved it! The biggest thank you to Buffie's for this gown and so many others to come. I have known Buffie for a few years now, and from helping me with my Miss America evening gown, to helping me find the perfect Sherri Hill dresses all year long, I am so thankful for her friendship.
Cinderella Blue from She Said Yes! I worked a lot with She Said Yes when I was MAROTeen and was so thankful so wear some of their dresses again this year. Thank you!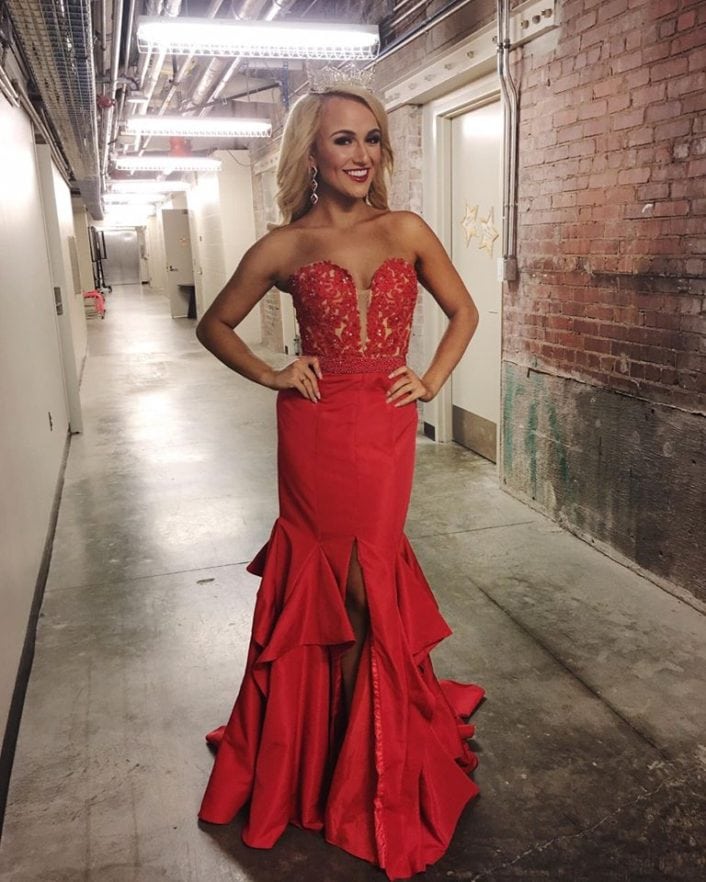 Another fantastic Sherri Hill from She Said Yes.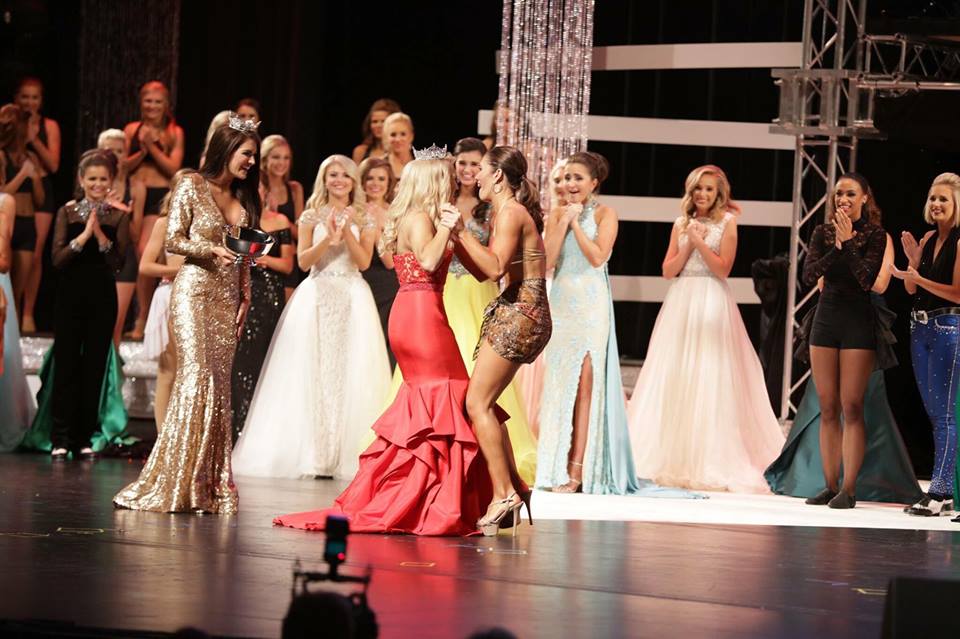 Your new Miss Arkansas, Maggie Benton, winning the swimsuit prelim award! So thankful I got to be in attendance for one of the prelim nights of Miss Arkansas. Thank you Michelle Roberts for capturing this sweet moment!
Day Two: Princess Tea and Ronald McDonald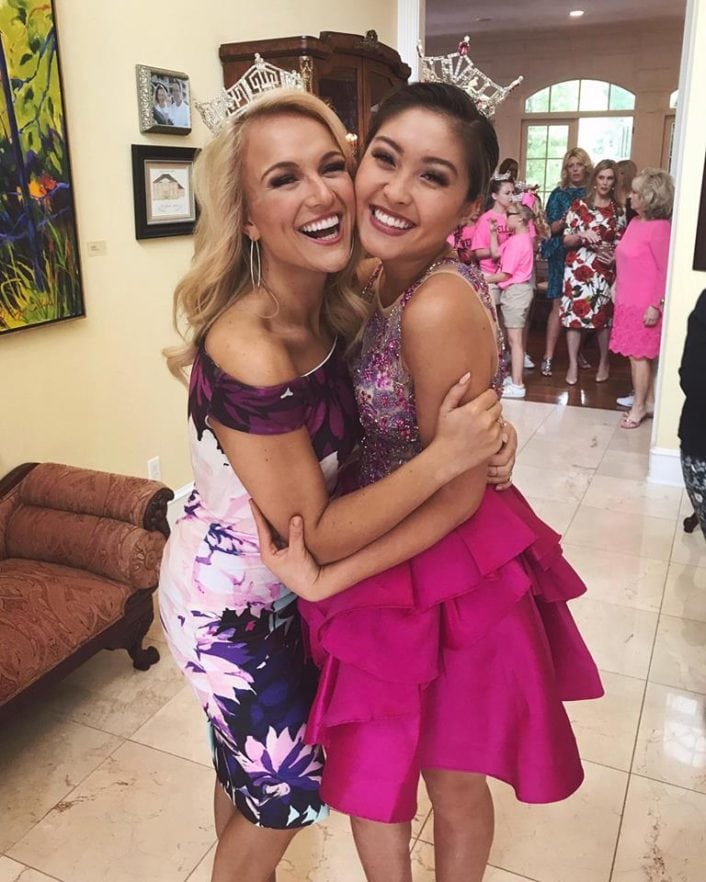 The morning of my second day in Arkansas we had a oh-so-cute tea party with all of the Diamond State Princess. All the sweeter, got to experience it with Miss Arkansas Savannah Skidmore and my Miss America's Outstanding Teen, Nicole Jia. We decided that we all hope to someday have as much energy as a Princess.
One of my favorite things I have witnessed this year is the influence of the Princess Programs across the country. Seeing how much these girls look up to their local titleholders and how much the titleholders cherish their girls doesn't just pull at your heartstrings, but reminds me of why I fell in love with this organization in the first place.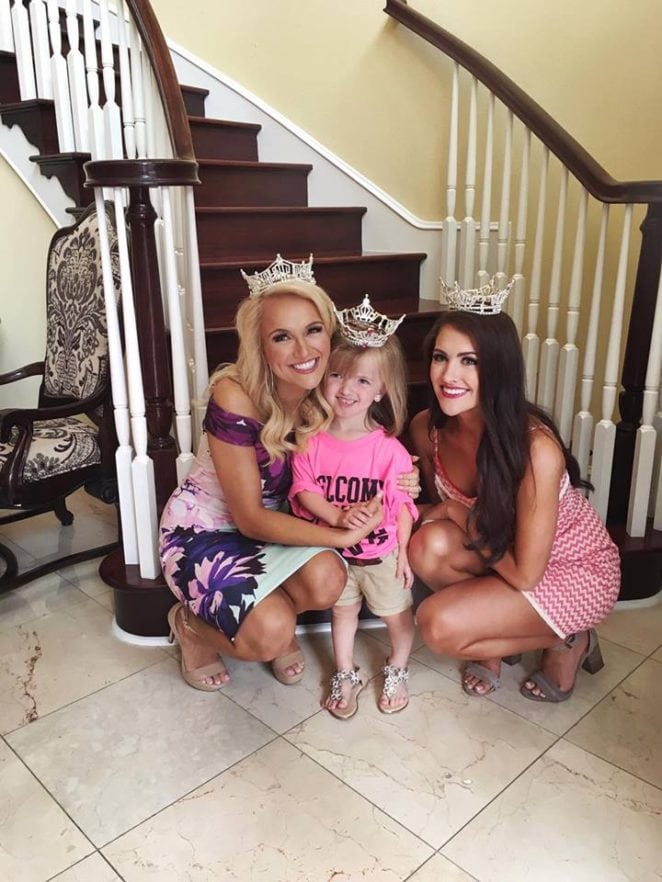 So thankful I got to watch your Miss Arkansas 2016, Savannah Skidmore in action. Her passion for the organization radiates in everything she does, I am beyond proud of the influence she has made across the state and to every human she has met.        Love you so much sister.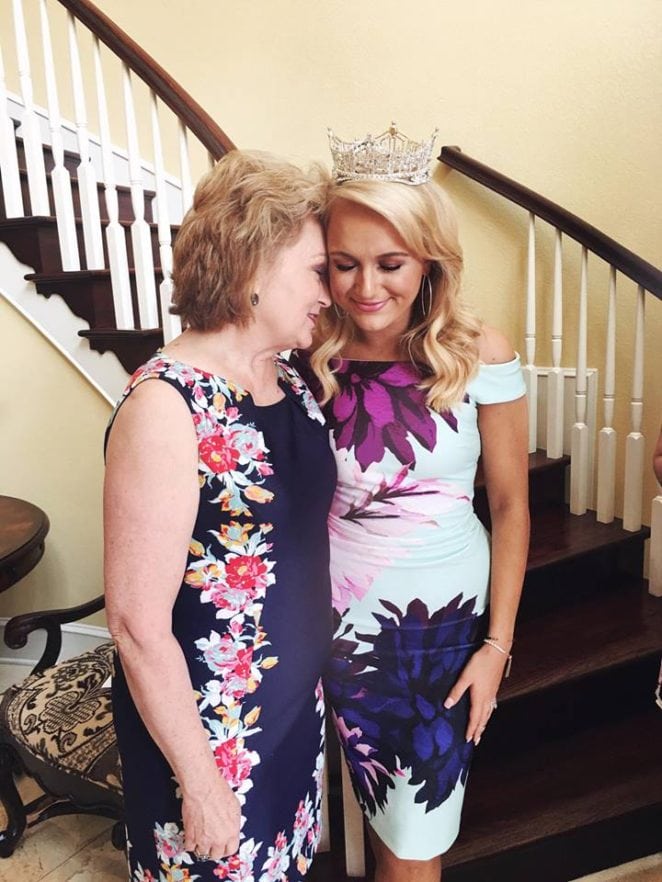 I have had the honor to do several events with Arkansas' First Lady, Susan Hutchinson. Every time I see her she exudes love, compassion, and wisdom in all that she does, and I feel very fortunate to be able to watch first hand how she leads by example. Fun fact, their son Asa was actually my first babysitter.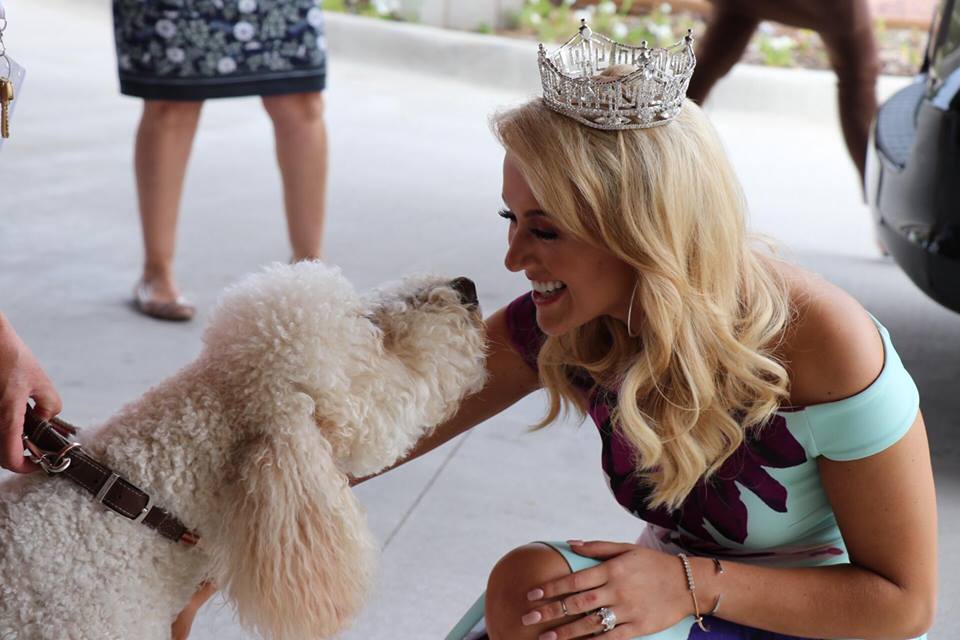 After the Princess Tea, I went over to the new Ronald McDonald House next to Arkansas Children's Hospital. Mac, resident dog and Director of Smiles, was among the first to greet me at the House.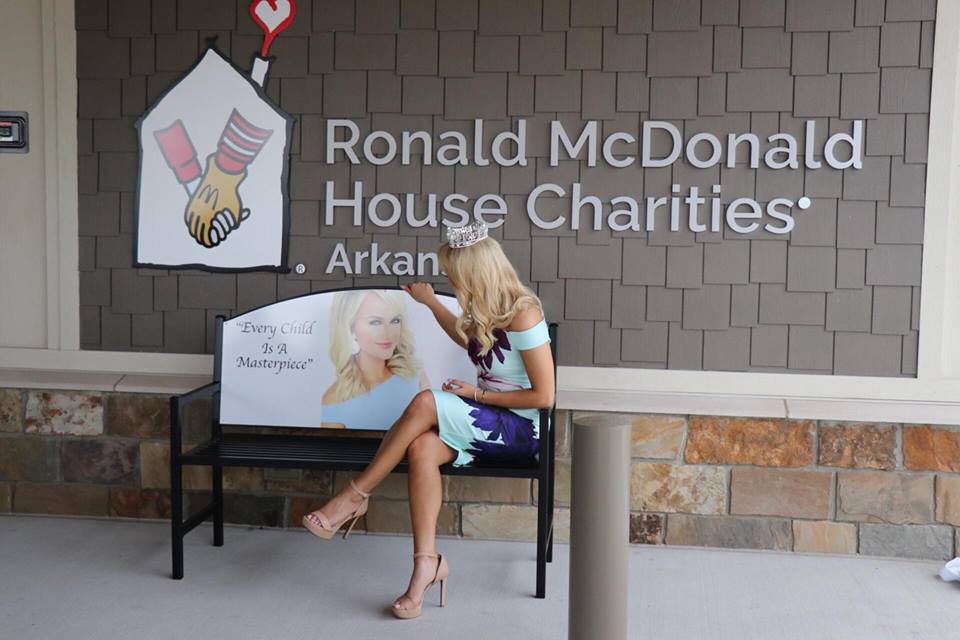 I'm still tearing up thinking about this. When I arrived at this house they had this bench covered, then to reveal that this would have a permeant residency inside the Ronald McDonald House. I know this bench will hold many smiles and hugs to come.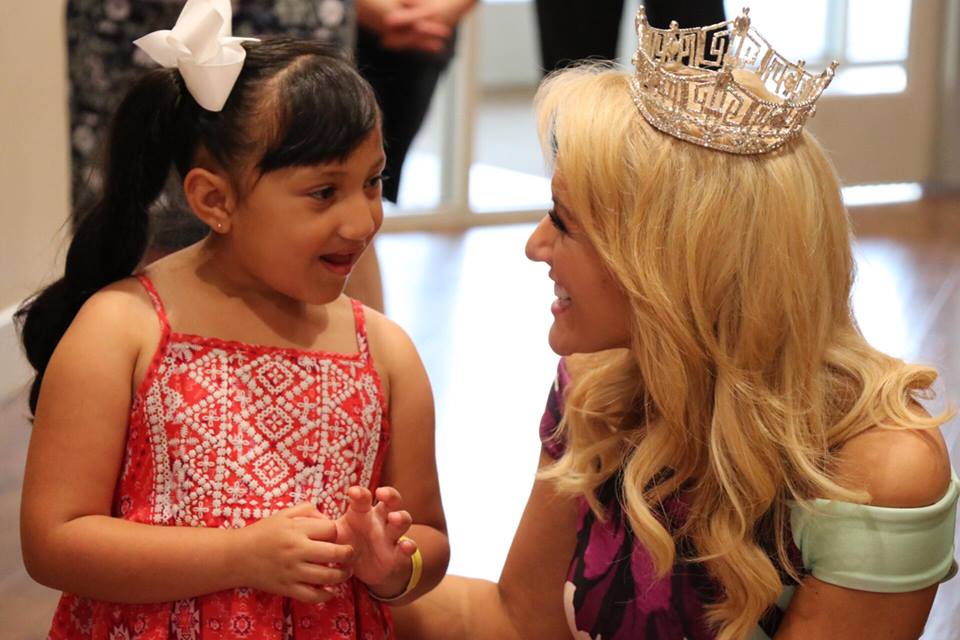 TBH, I have a small fear of clowns, but he seemed pretty sweet.
Night Two: Teen Crowning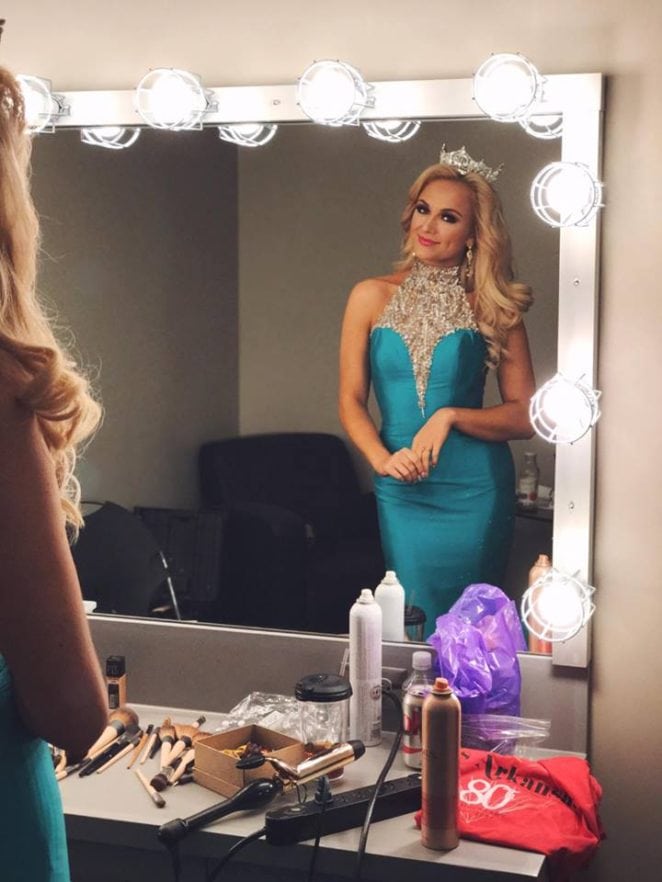 Finals Night for Miss Arkansas Oustanding Teen! Goodness gracious the flashbacks were real. Loved this dress from Buffies! And, per usual, Kattie Hansen slayed the hair and make up game with Ecotools.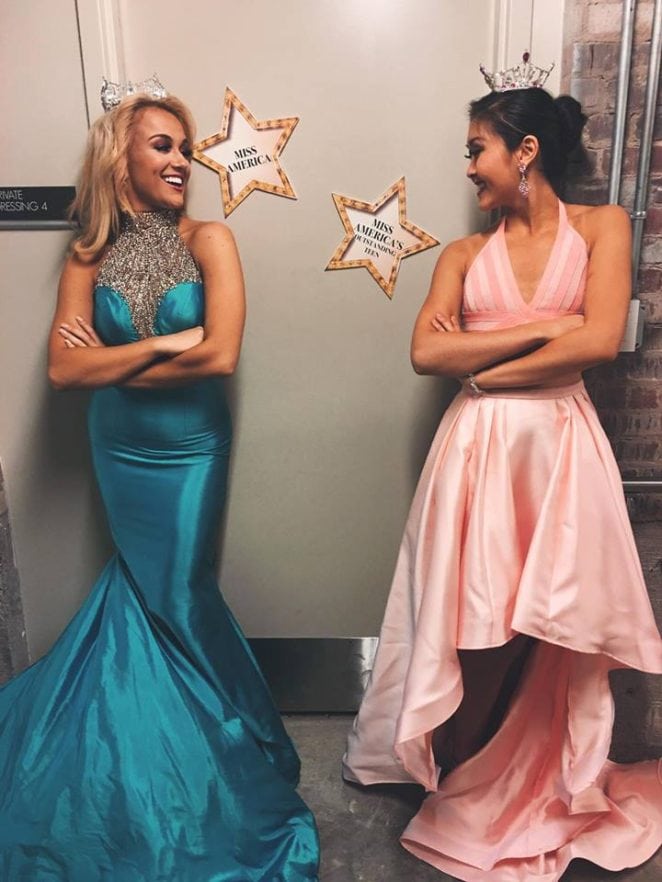 So much love for this girl right here, how special it was to have her back in my home state.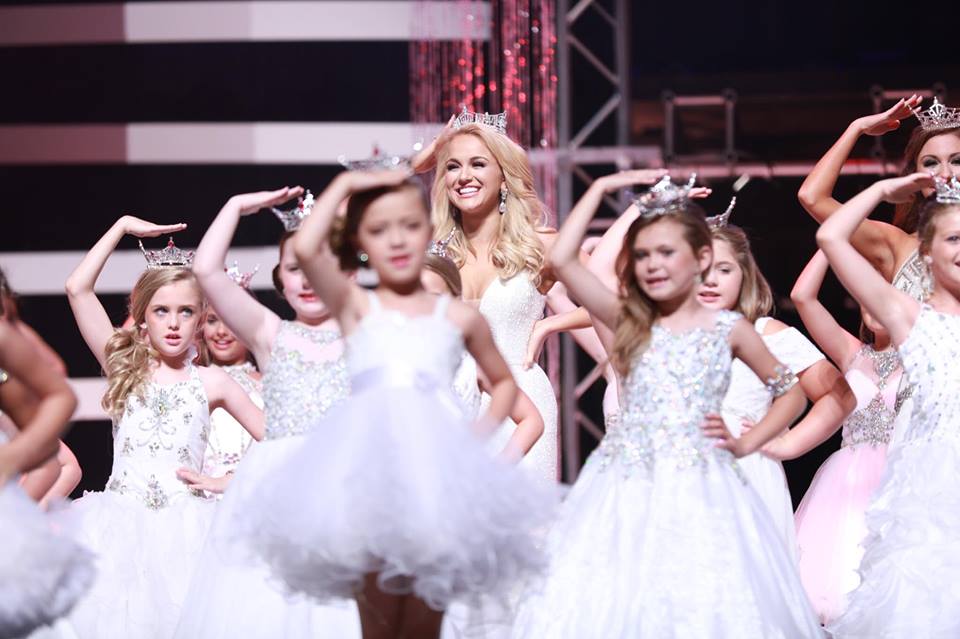 Story time.
At the MAROTeen pageant the Diamond State Princesses have always done a production number for the final night called "Someday I'll Be Miss America." When I was MAROT in 2009, I did this production number with them (*cue major bangs):
Funny Side Savvy Story: The first time I saw this poster, I thought this was how they would actually announce the new MAROTeen… bless it.
(Group shot above, circa 2009)
So when I found out I was getting to come back to my home state for MAROT, I rushed to ask Patty Tackett, the DSP coordinator extraordinaire, and asked if I could be apart of the number once more.
When I was doing the production this past weekend however, I think I got way too excited/animated about it. AKA, my crown almost fell off.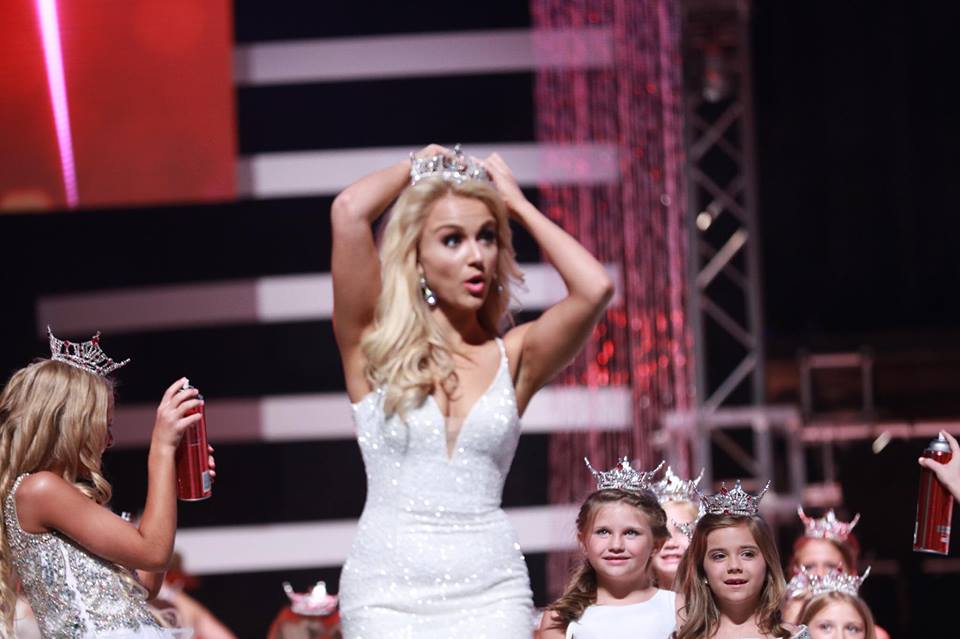 Again, so thankful for Michelle Roberts for capturing this hilarious moment.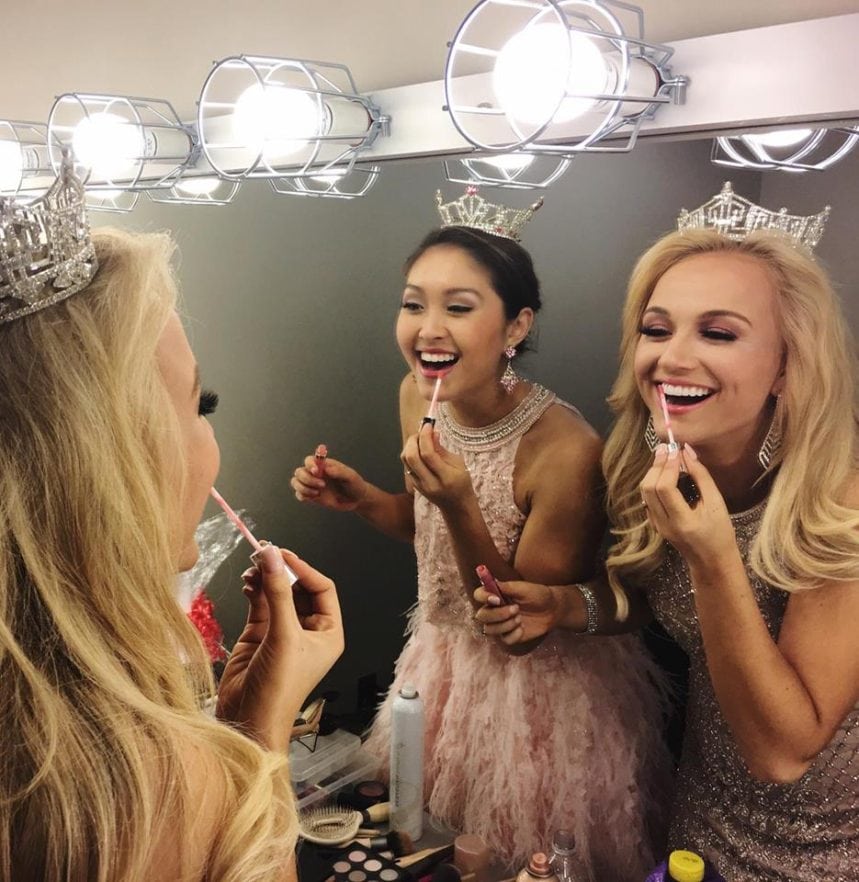 Back Stage ridiculousness.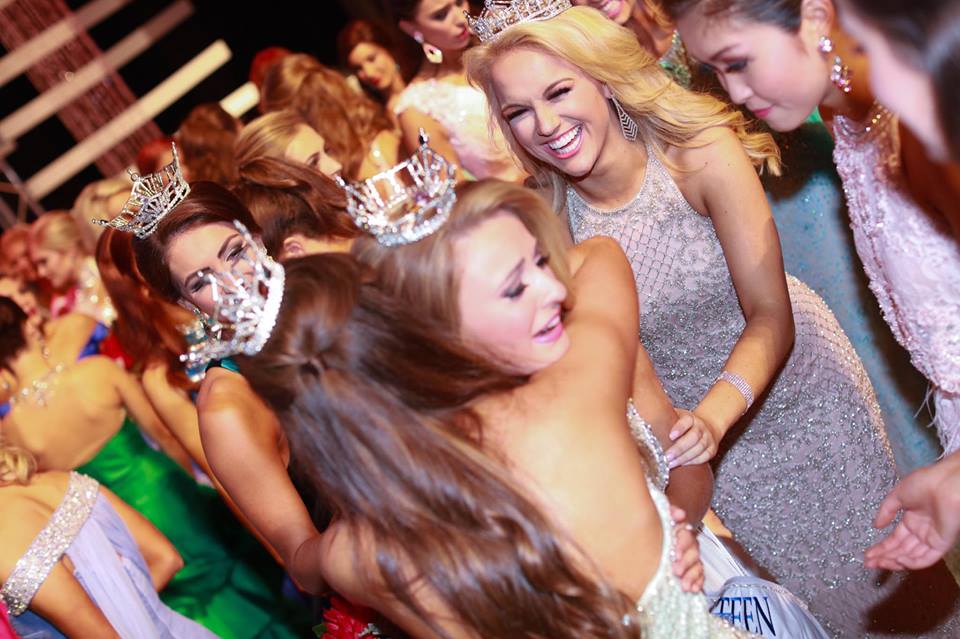 Your new Miss Arkansas' Oustanding Teen, Aubrey Reed!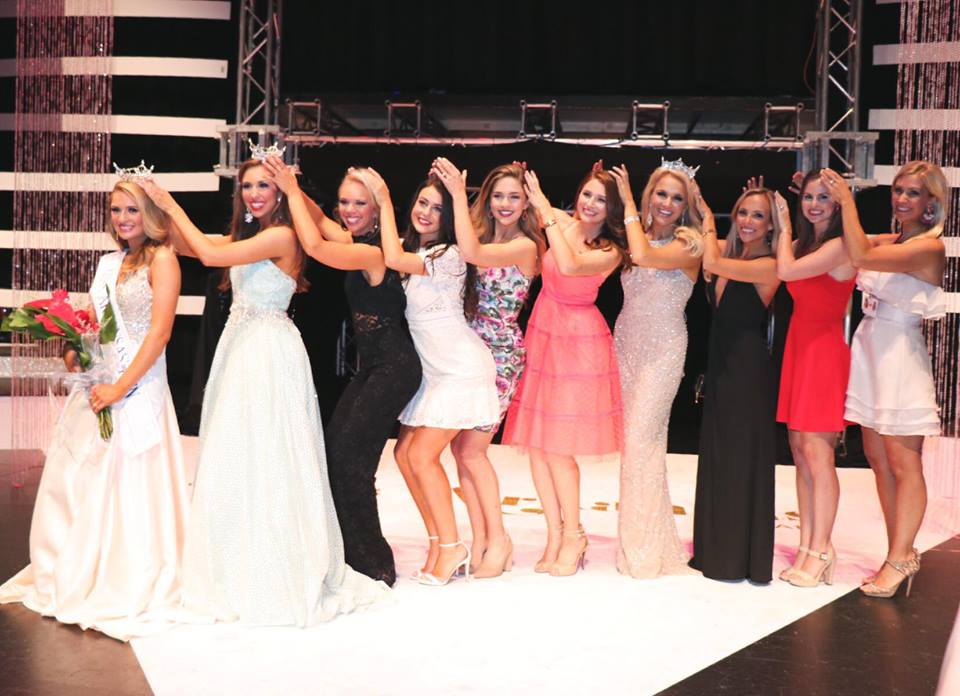 The annual "Welcome to the Sisterhood" photo courtesy of Ashley George.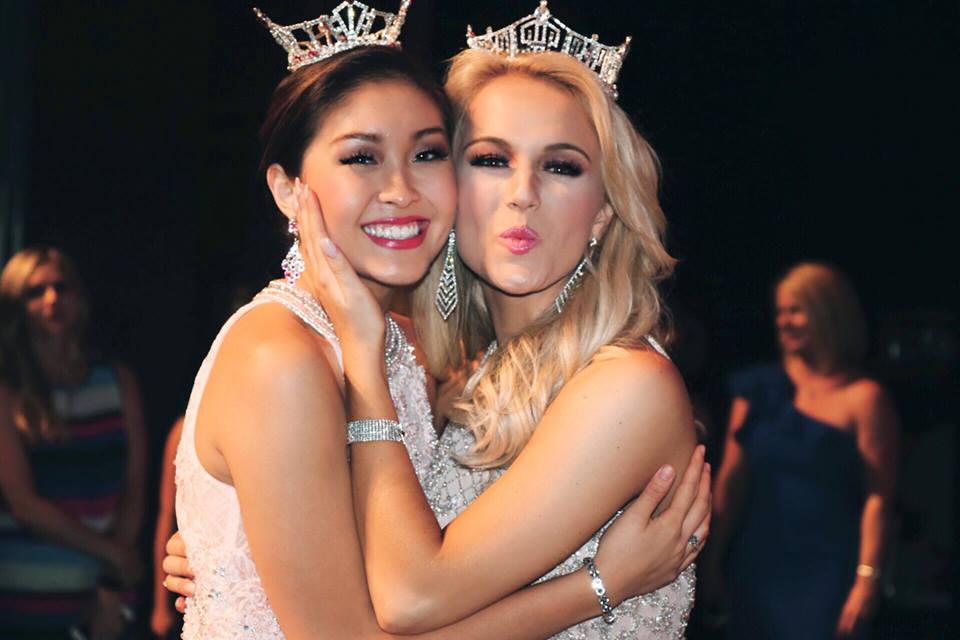 And thats a wrap for Night Two!
Day Three: Show Me Your Shoes Parade and 80th Anniversary Exhibit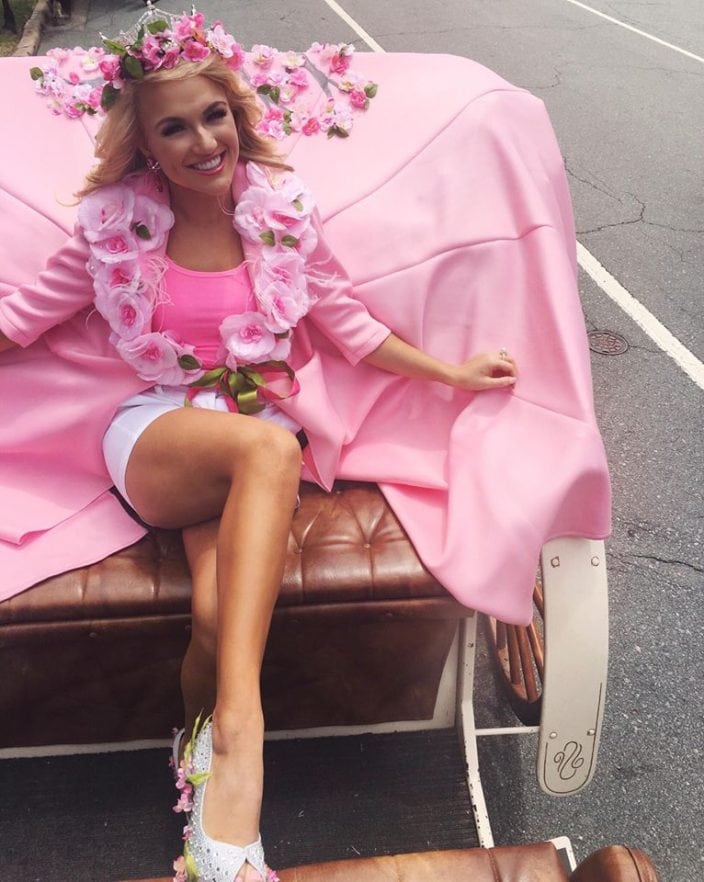 This year was Miss Arkansas's first time in Little Rock, as it was the first time we had a state Show Me Your Shoe parade. And let me tell you, the local titleholders went above and beyond! Goodness graciousness I was so impressed.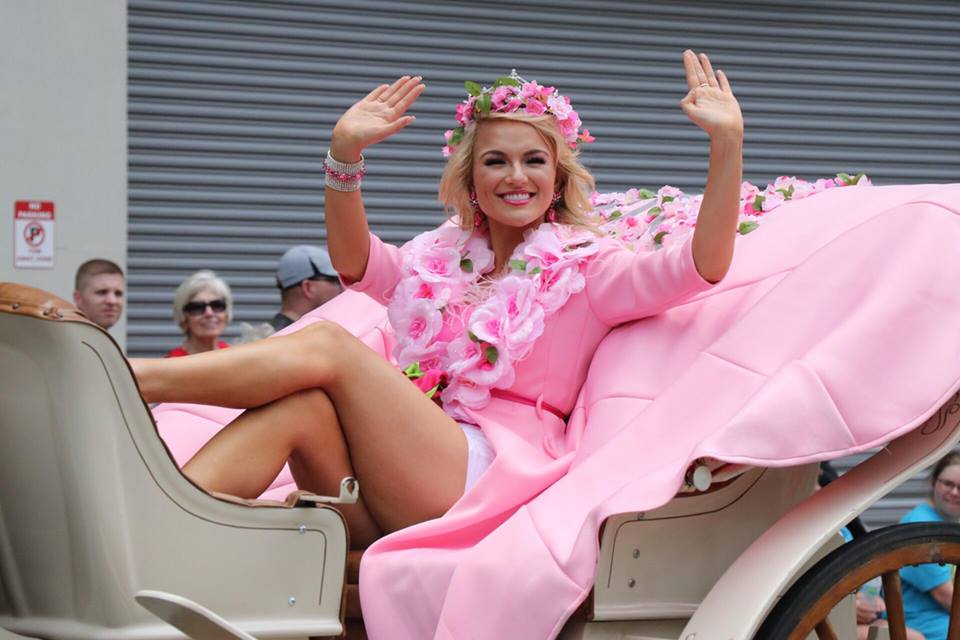 Just really excited that I was able to wear this jacket of happiness again. The biggest thank you to Shelly Kelly for creating this Apple Blossom Masterpiece.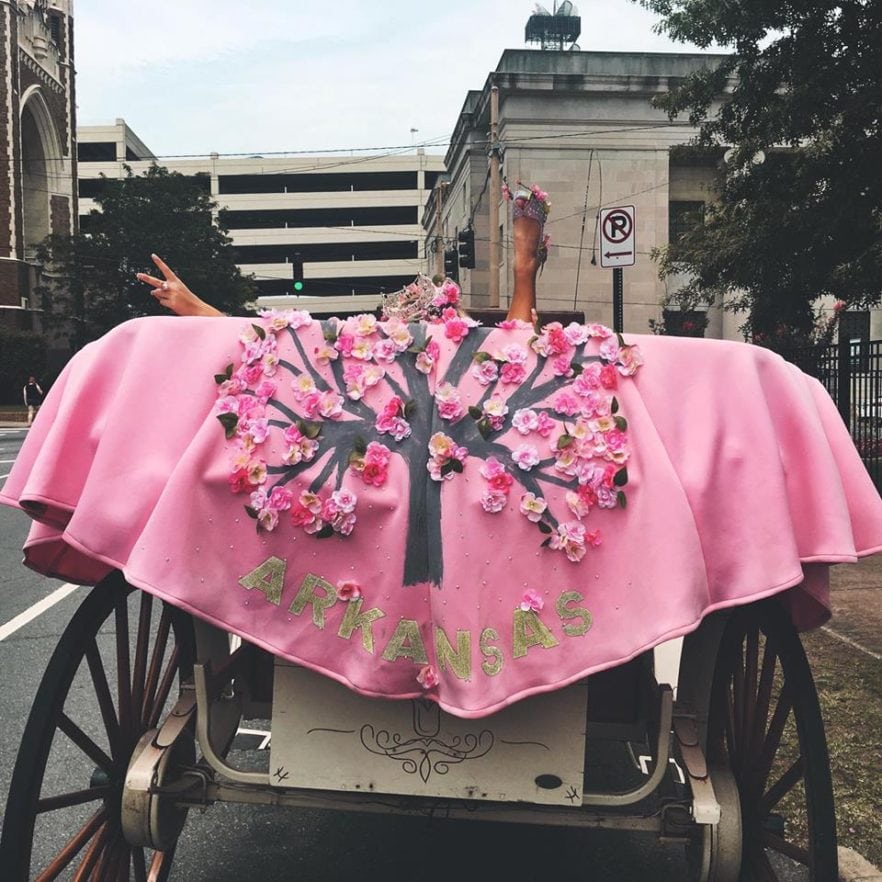 Peace, love, apple blossoms, and Arkansas.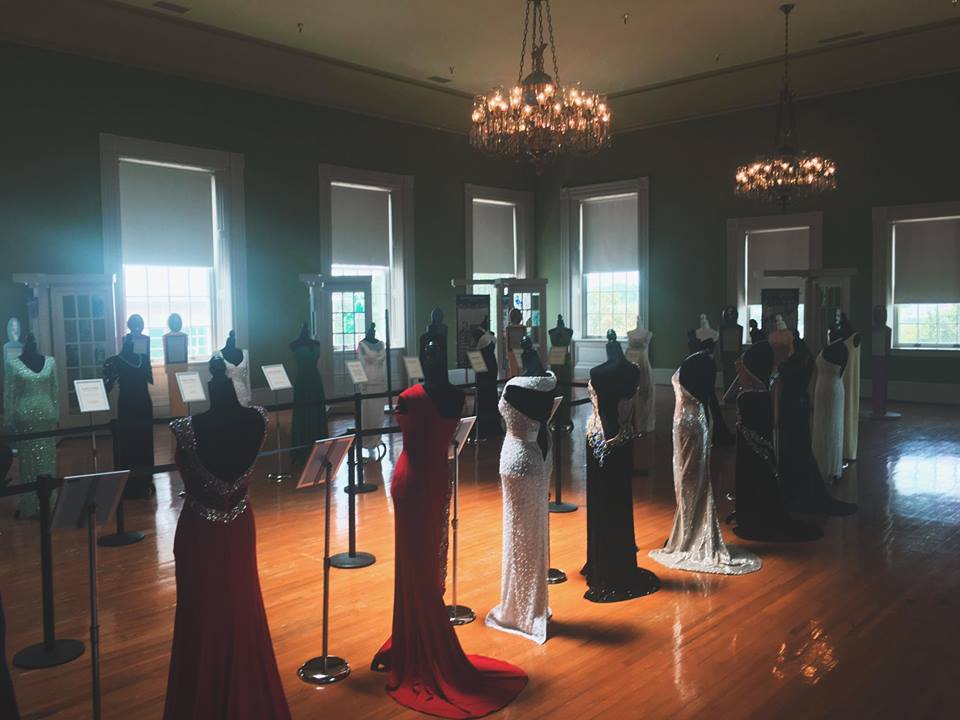 This year was the 80th anniversary of Miss Arkansas, and getting to be apart of this exhibition at the Old State House is something I will always hold dear.
The biggest thank you to Megan Waldrup and the Miss Arkansas Board for putting together such a special exhibition of former Miss Arkansas' evening gowns that they wore when they won the crown. Walking into this room and seeing such iconic dresses worn by all of the women I look up to was inspiring.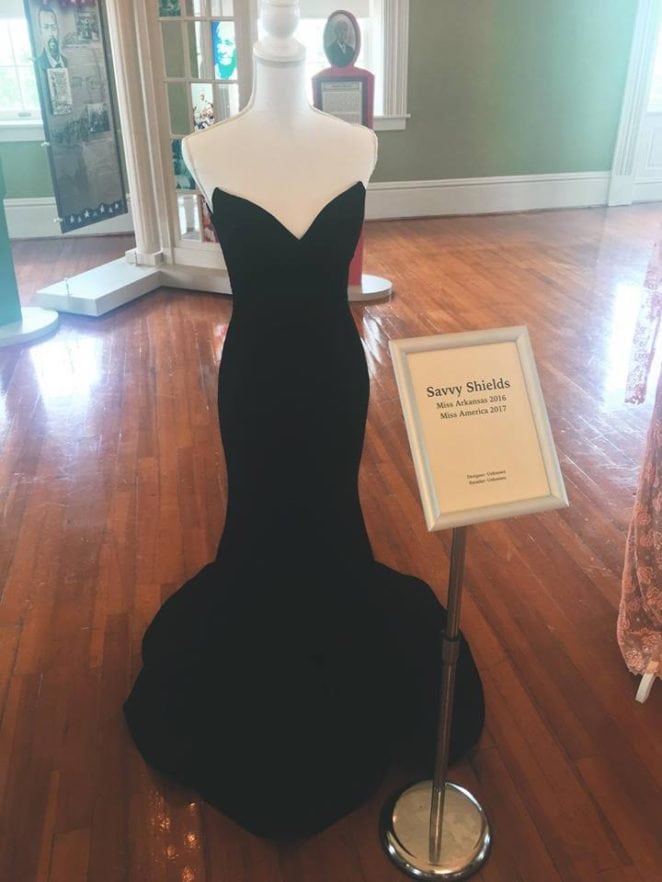 I promise I'm emotional stable when I say I tear up every time I look at this dress.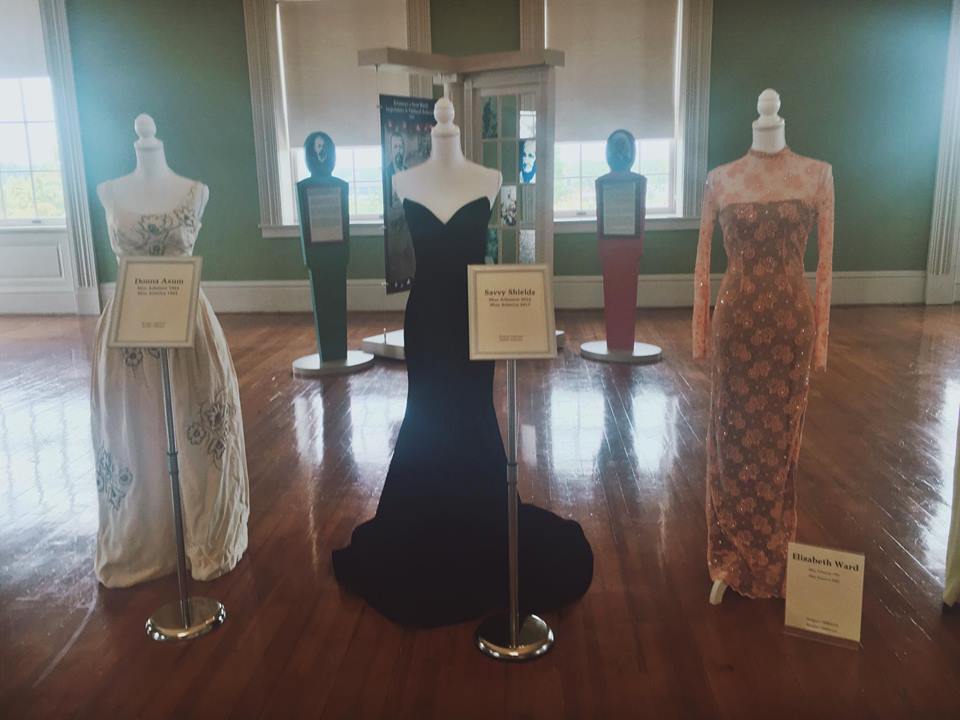 What an honor it was to see my dress standing next to Arkansas' other Miss America's, a memory that will stick with me for forever.
Night Three: Miss Arkansas Crowning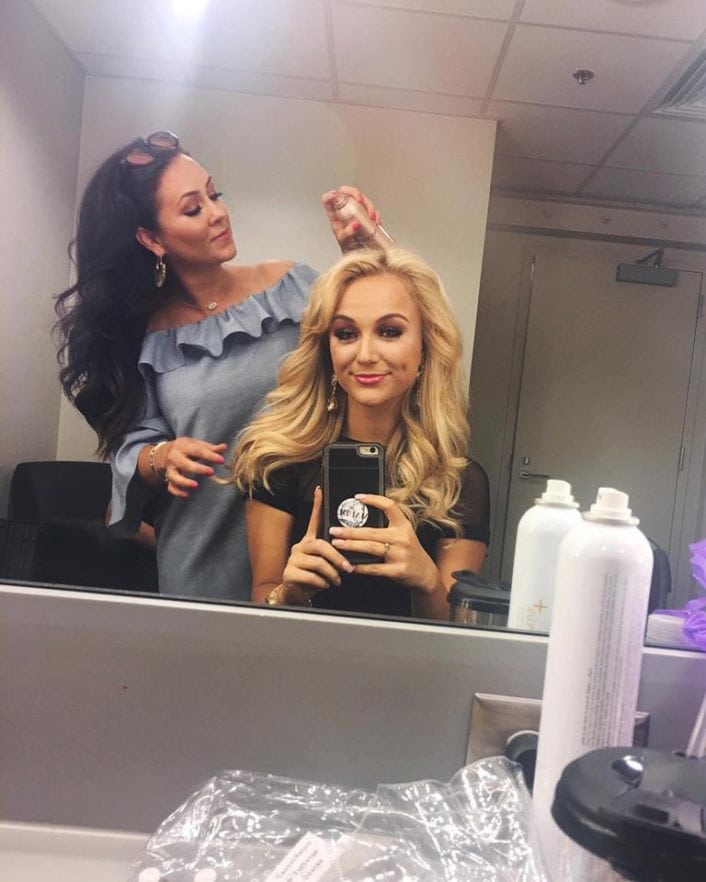 Forever grateful for this one. From being my mentor/older sister to slaying the hair and make-up game, Kattie is a heart friend forever.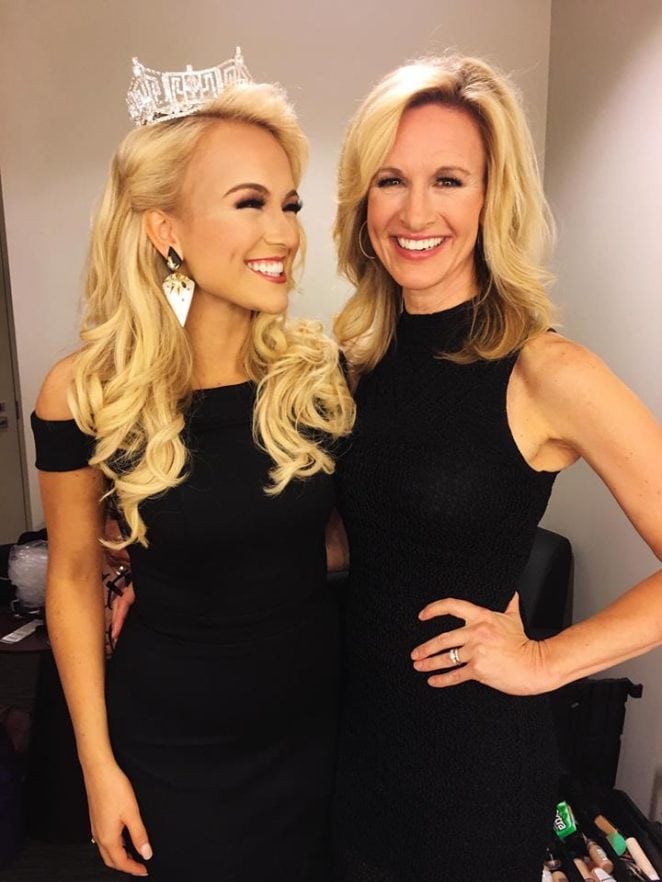 So apparently Kattie did my Mom's h&mu as well.. I MEAN! My Mom is a beaut. Inside and out. Love you Karbear.
"Someday I'll Be Miss America" Princess Production round two. This time no crowns were falling off, however I can't give an explanation for my facial expressions. Who knows..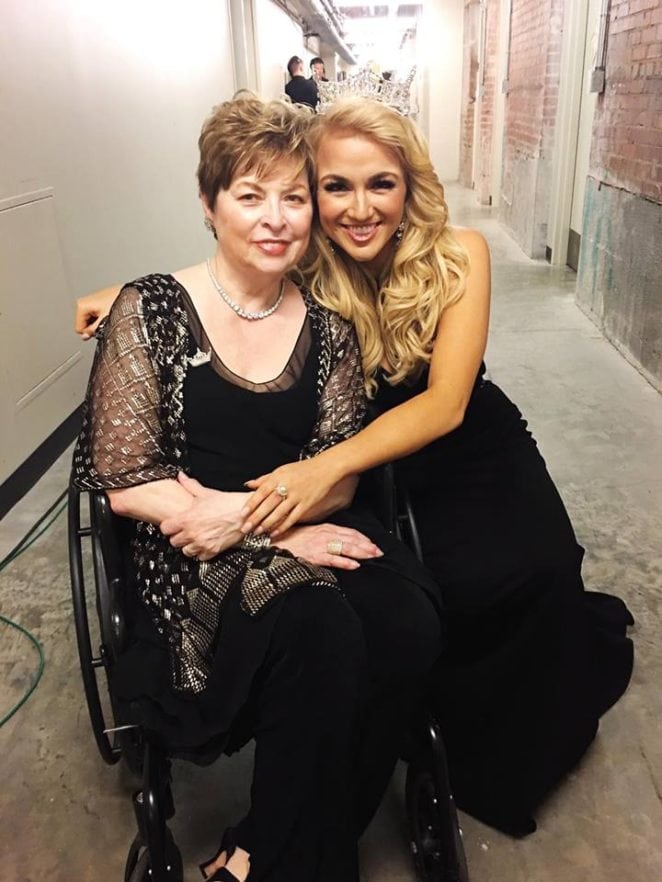 One of my favorite photos from this weekend taken with Miss America 1964, Donna Axum. During my Homecoming week last October, Donna selflessly gave me two gifts. The ring I am wearing in this photo (which was the ring she was given when she was Miss America), and a piece of advice. She told me, "Make this year count, but make it count for Arkansas."
Arkansas' fantastic Executive Director, Jessie Bennett. Jessie was beyond supportive in my Miss America prep, and has continued to inspire me with her love and passion for this organization. Beyond thankful for all of the time and effort she pours not just into my life, but into Miss Arkansas.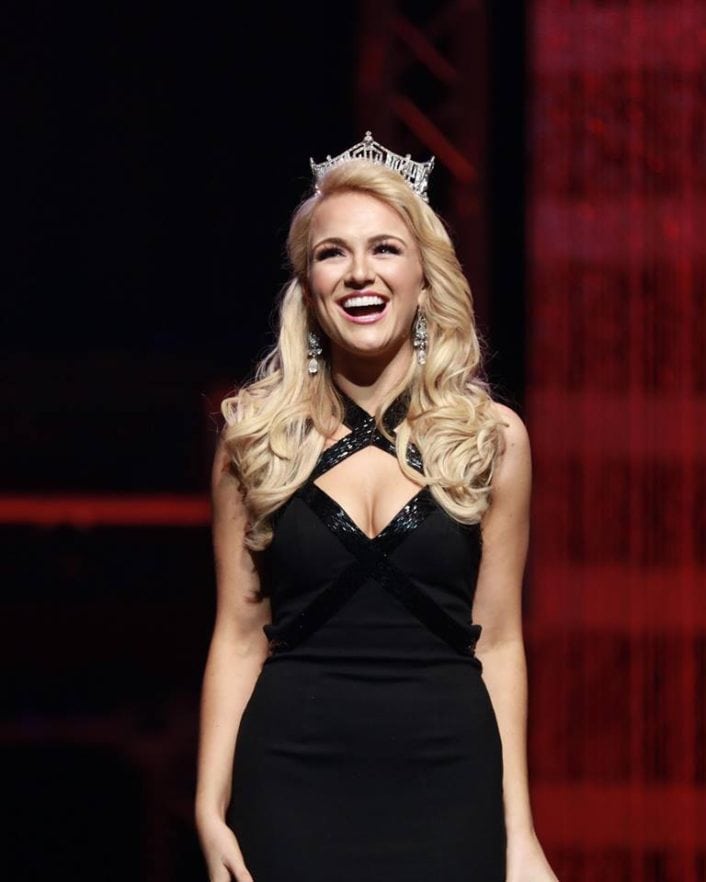 Thank you Michelle Roberts for capturing so many moments of joy this weekend. There was a smile glued to my face at all times.
Beautiful Sherri Hill dress from Terry Costa in Dallas.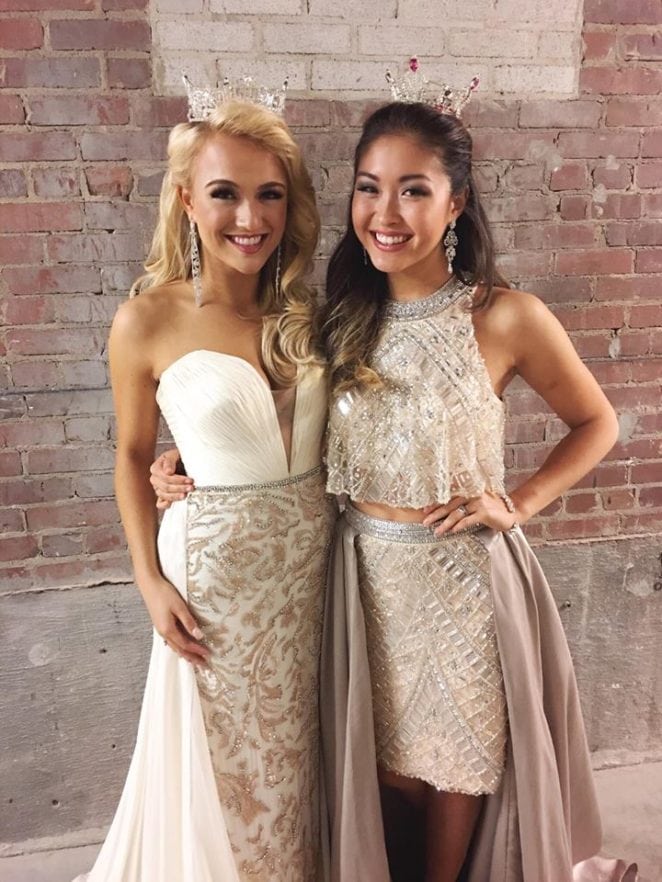 So thankful for this girl.  Dress from Buffie's all the Rage.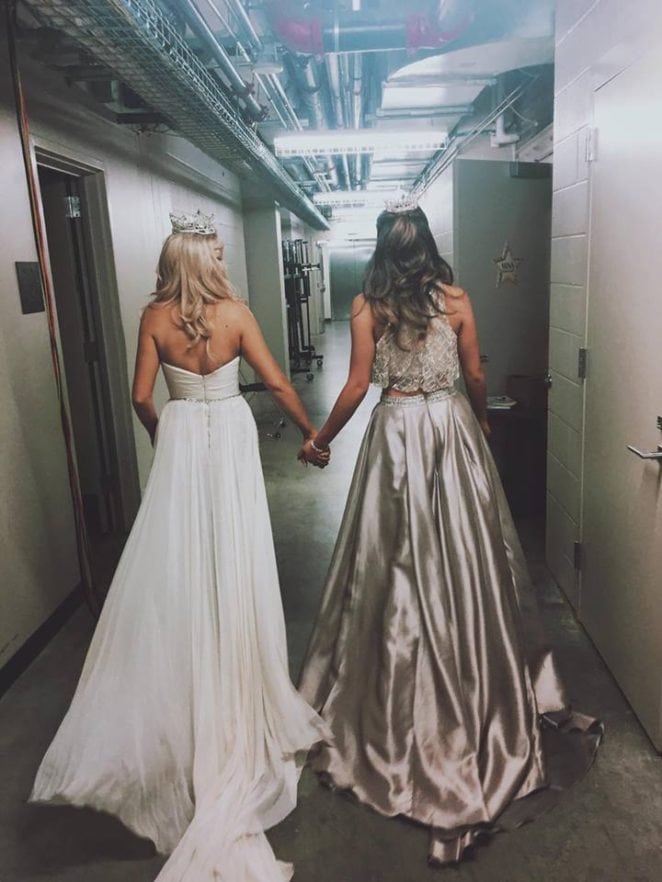 #JiaShields2017 running for reelection this coming pageant season.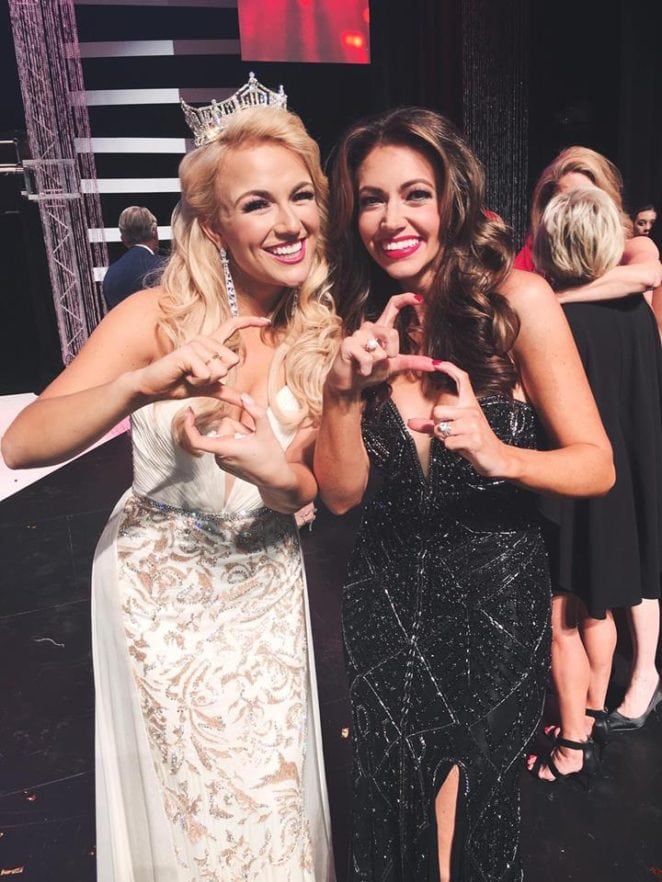 My SS. I was so blessed to have Miss Arkansas 2009, Sarah Slocum Collins as not only my sister queen, but one of my best friends. It is because of her influence in my life that I desired to make an impact in the same way she did, same initials and all.
Love you forever SS.  #SarahSlocum #SavvyShields #SisterSister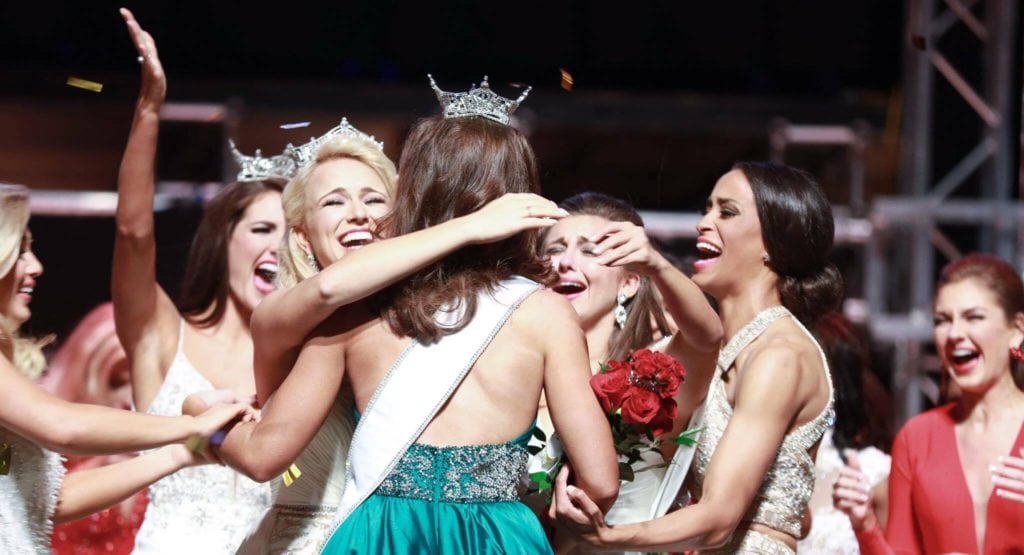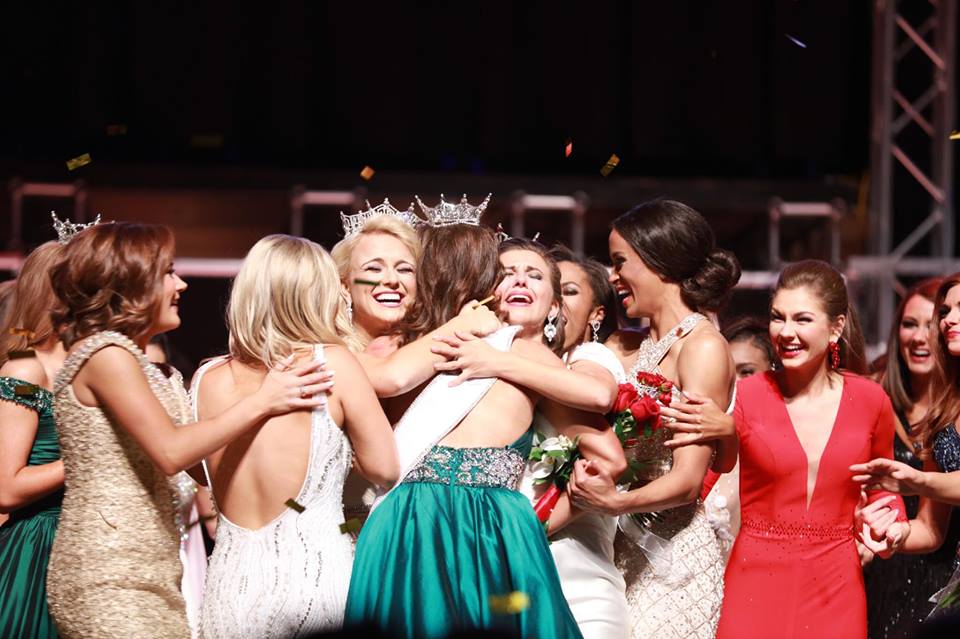 Crowning shots are my favorite. Especially ones like this were you can see how genuinely excited the contestants are for their sister.
Creds to Michelle Roberts.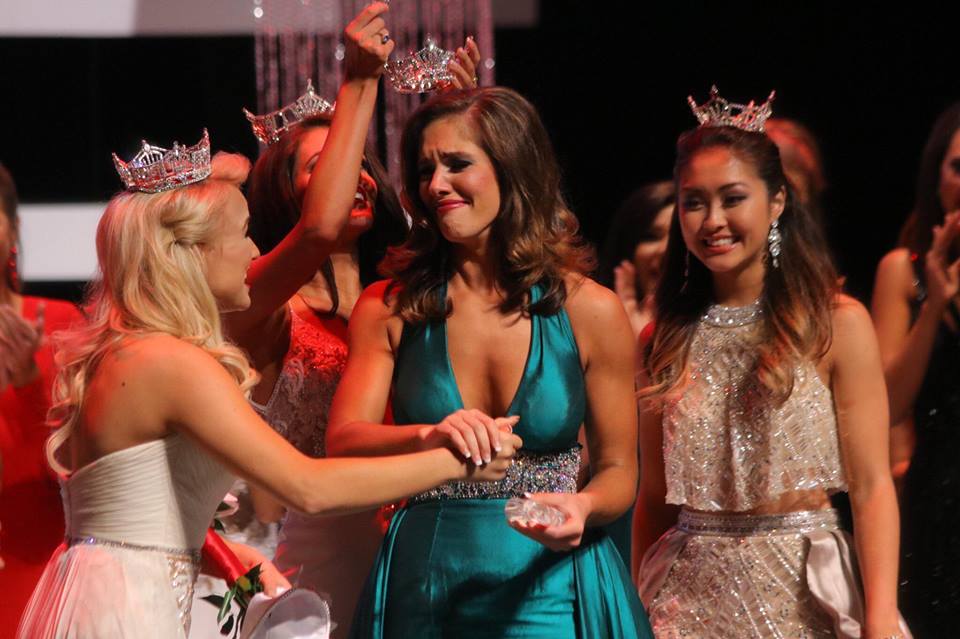 All of the feels.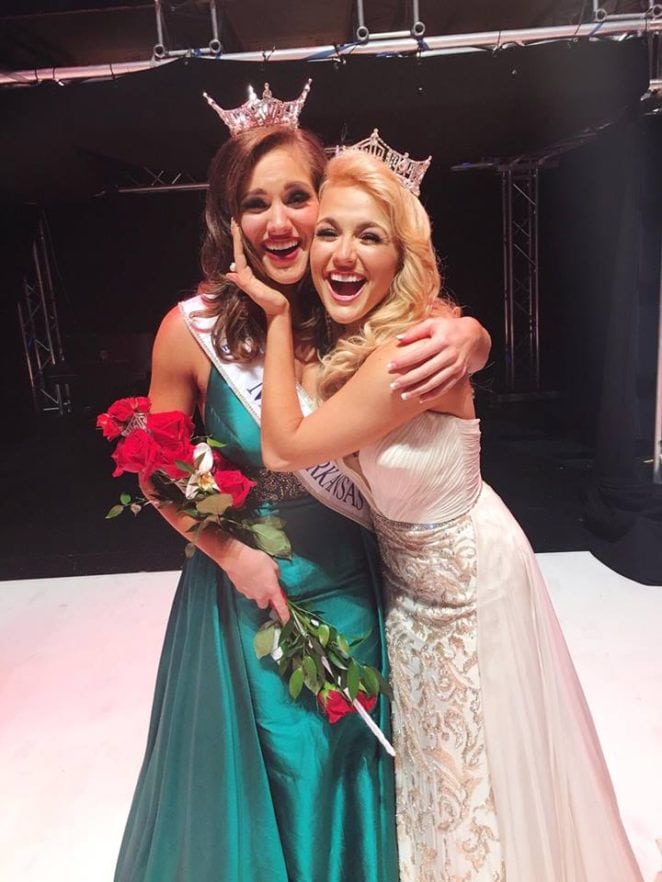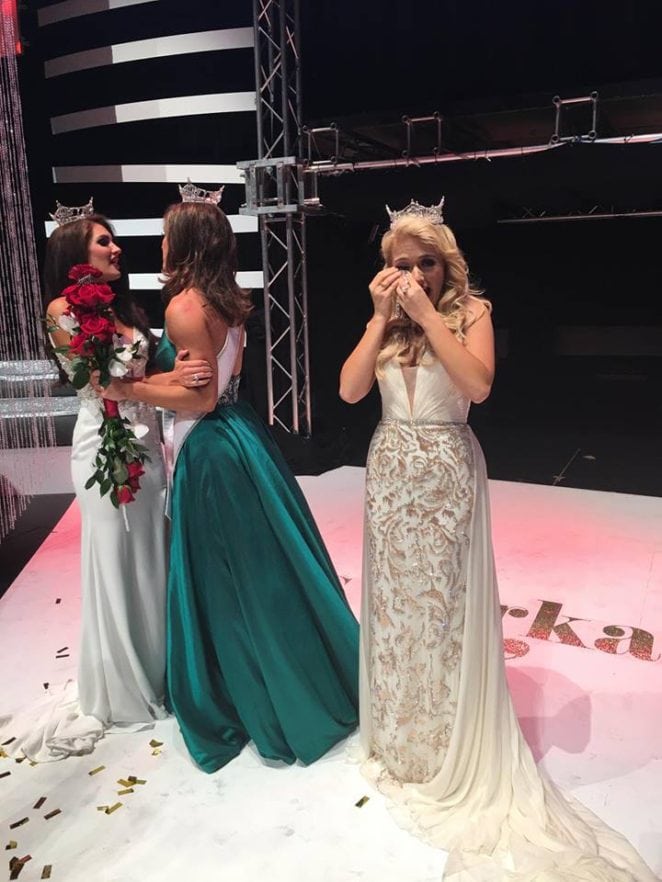 Literally, all the feels.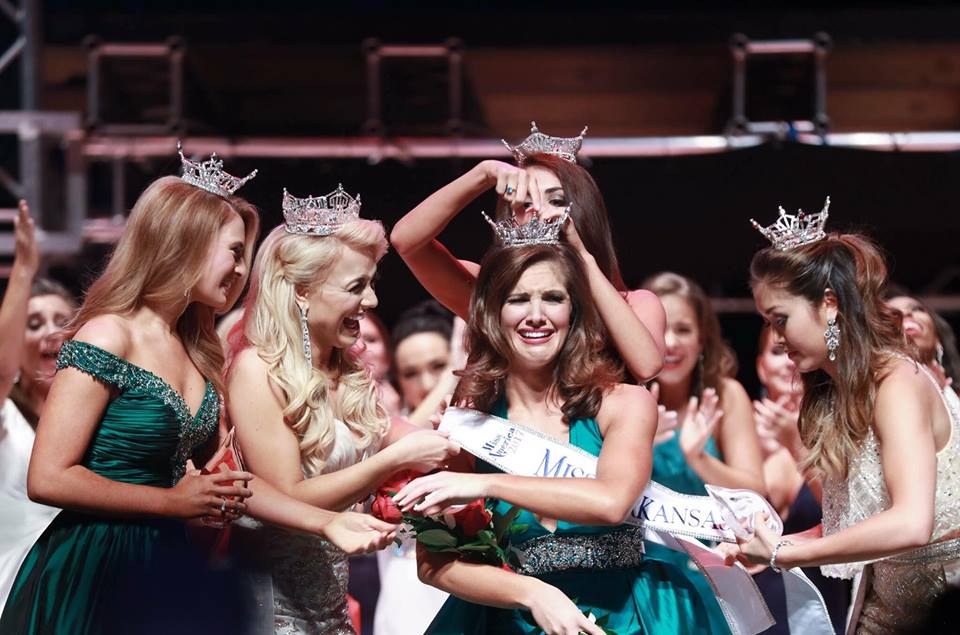 Beyond excited for Maggie Benton to become apart of this sisterhood. So thankful for all the women in this photo and the impact they each have made in my life.  #ForeverMissArkansas
My favorites in one photo; capes, Arkansas, and a smile of emotions.
Per usual, I walked away from this weekend more in love with Arkansas than ever. This organization is so great because of the people who make it. My deepest thank you to every volunteer, supporter, donor, worker and leader who dedicates so much time, energy, and effort to making Miss Arkansas what it is. It is because of the generosity of this state that I feel in love with the organization, and it is because of the people, I am Miss America.
I am constantly reminded of the truth in the phrase, "it takes a village", and it is weekends like this that I am grateful I came from mine.
So much love,