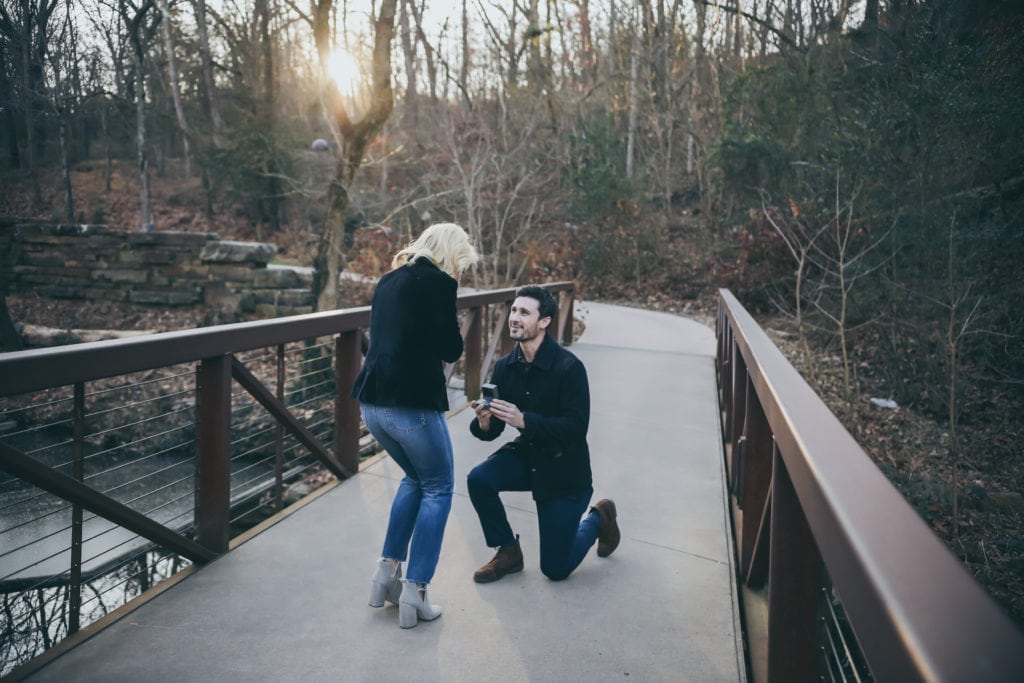 I am still happy crying and replaying this whole night over and over again.
When I woke up on December 15, 2017 I had absolutely no idea what the day held.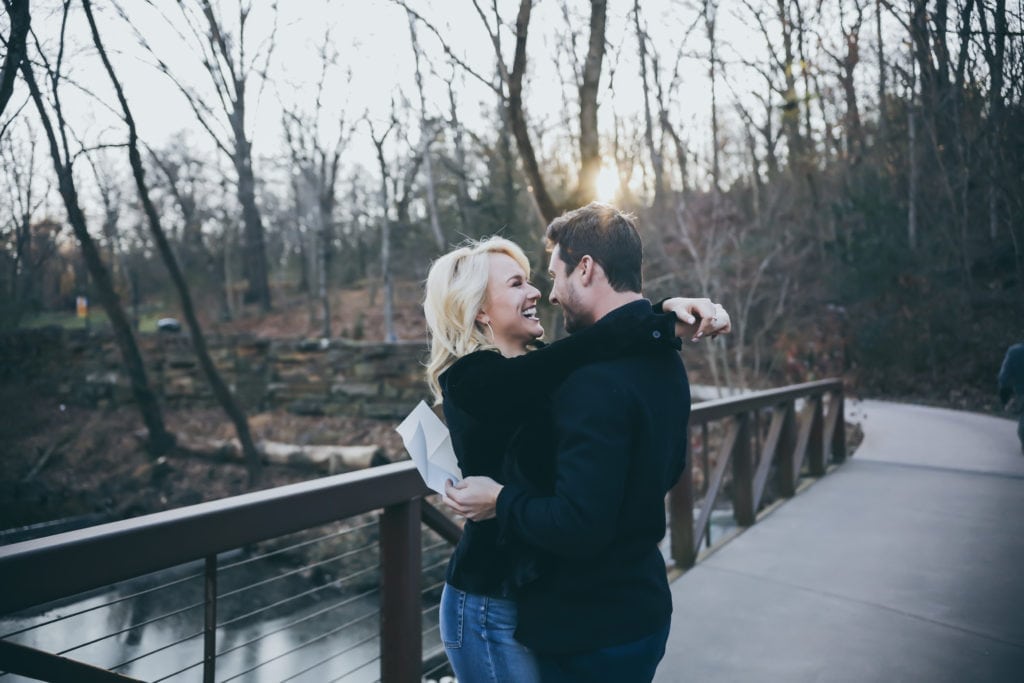 I thought I was headed to an appearance at Crystal Bridges, the place were Nate and I had one of our very first dates, and believed that Nate was in Kansas City for the weekend. It wasn't until I got in an elevator and saw Nate in the lobby of the museum did I start to cry my face off.
When I first saw Nate, he told me that he wanted to take a walk. So we walked for a little while along the trails until we got to the bridge, where he pulled out a letter that he read aloud before he got on one knee to propose. During which I was crying, giggling, and jumping the entire time. It was perfect.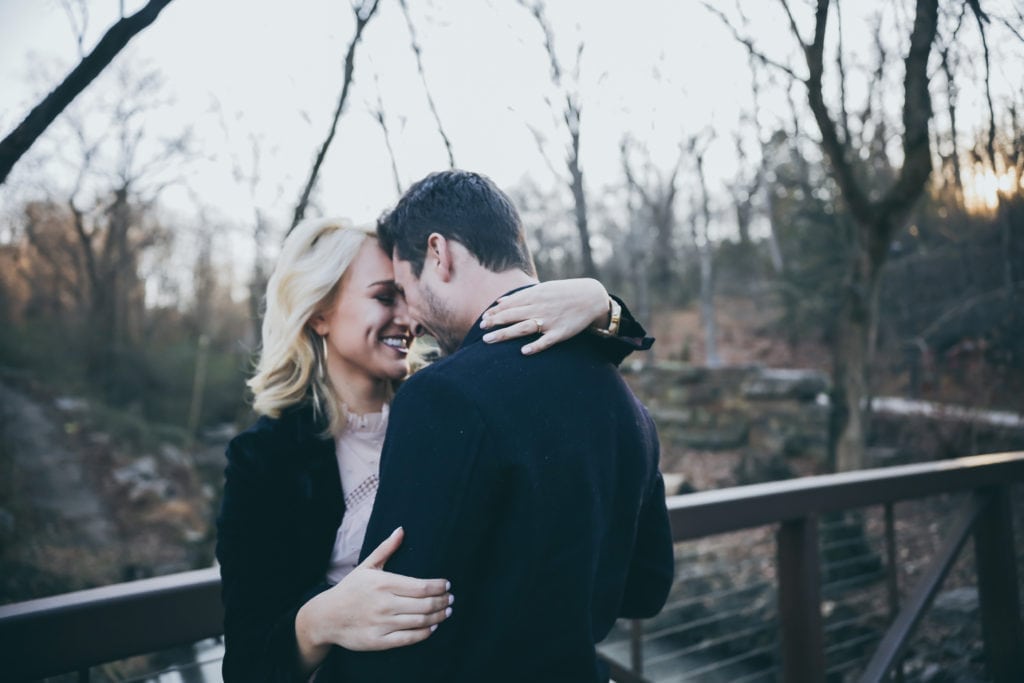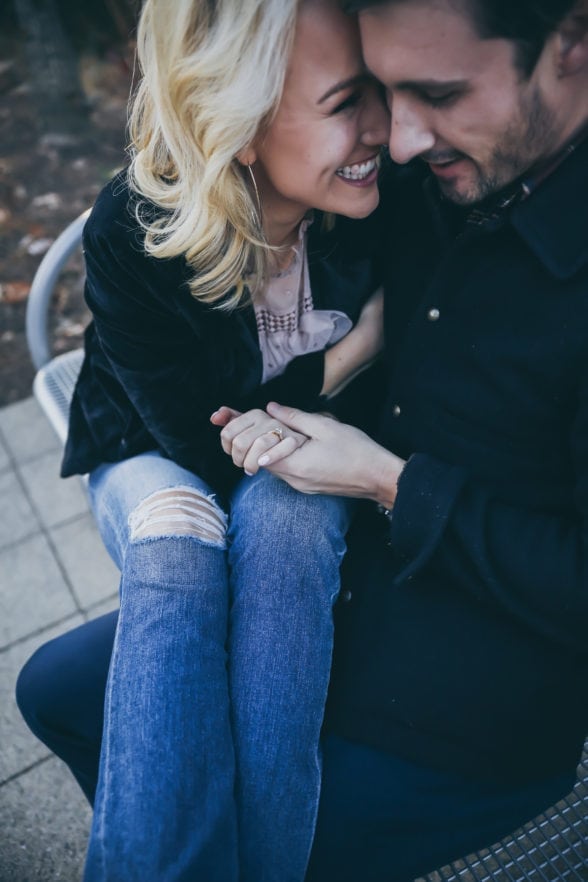 *lipstick on teeth and I couldn't care less*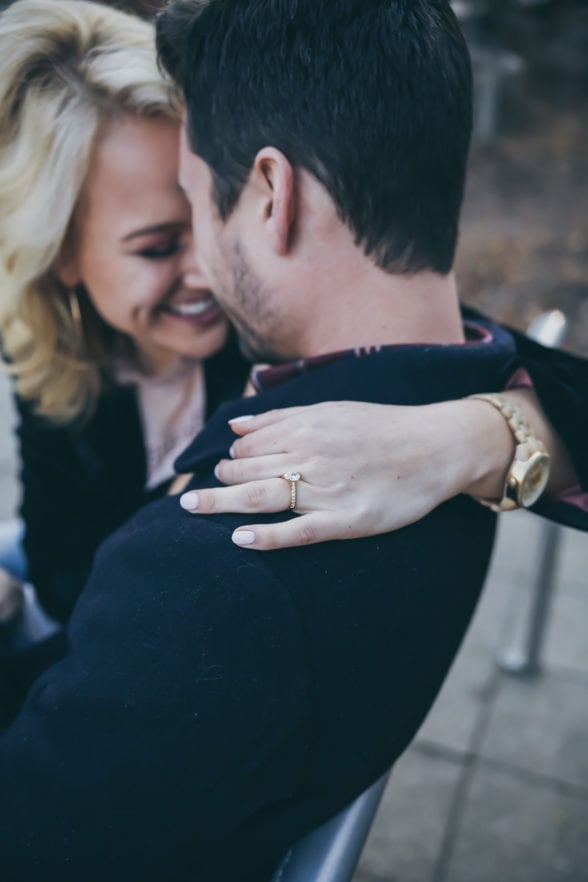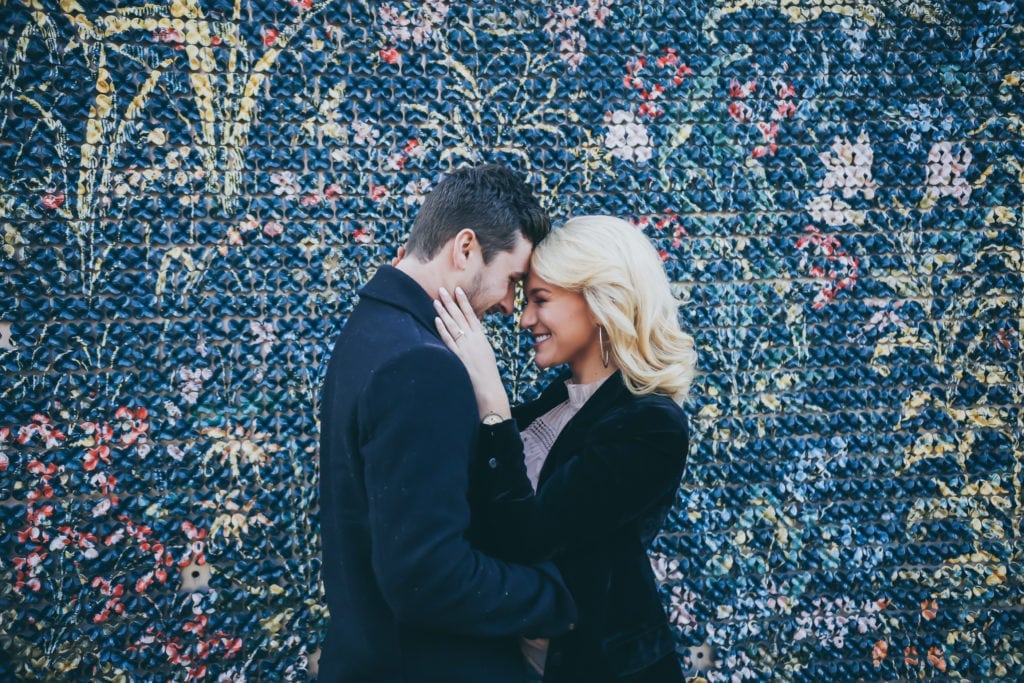 My favorite human.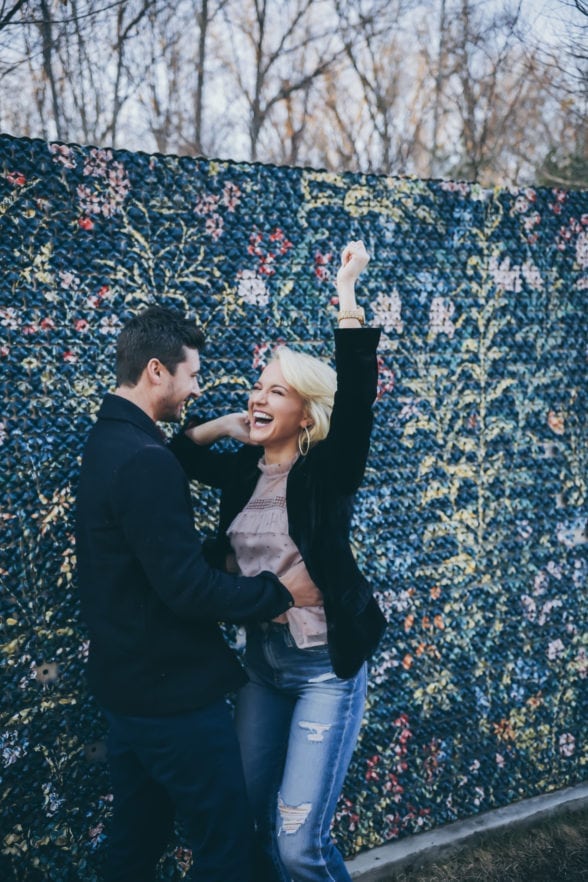 Evidence of the giggling and jumping.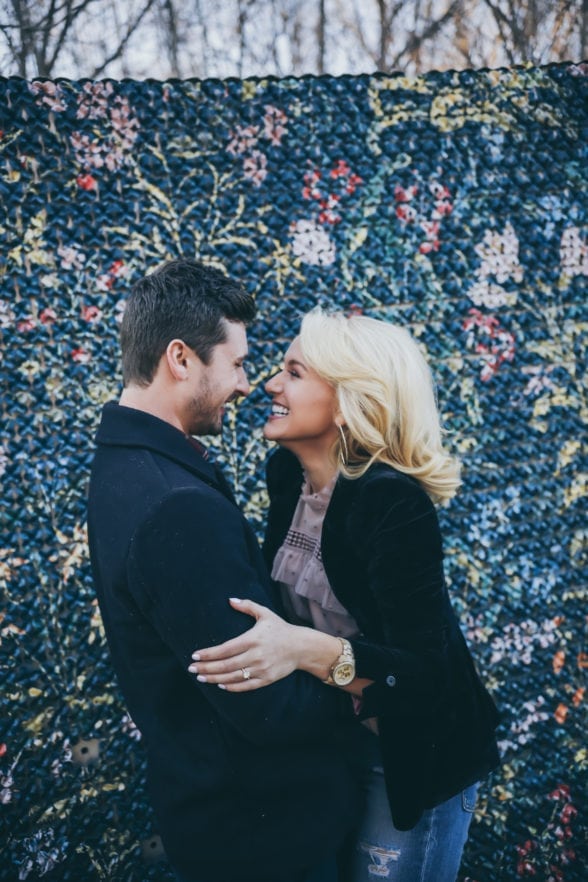 The BIGGEST thank you to Courtney Halligan for capturing this moment so perfectly. She caught every laugh and every smile. (Click her name to check out more of her talented work.)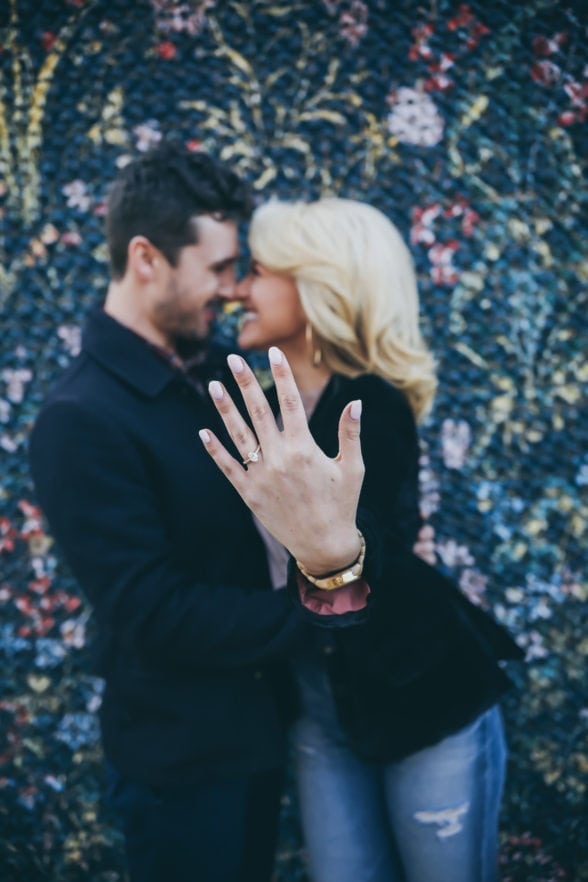 The After Party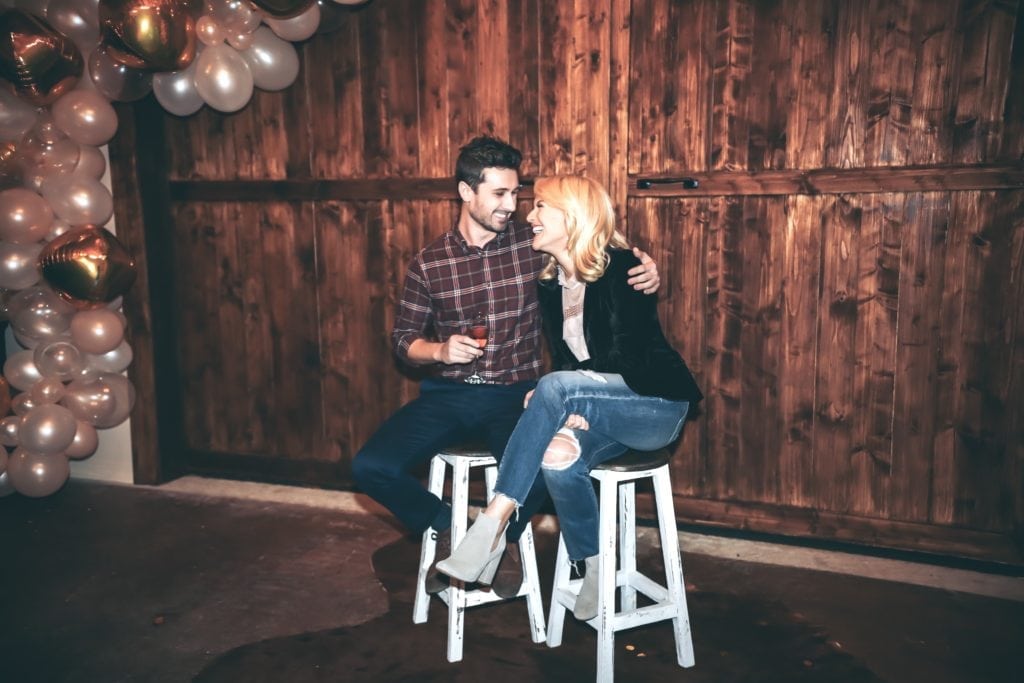 I didn't know there was an after party.  Nate told me we were going to see my family to celebrate, but then surprised me with a huge party filled with all of our friends and family. Again, it was perfect.
 We ended up at Hill Side Ranch, which is an event venue owned by my dear friends Brad and Nancy Scott.  There are a few homes on the site, a barn/large building, and overlook that is amazing. Go check them out!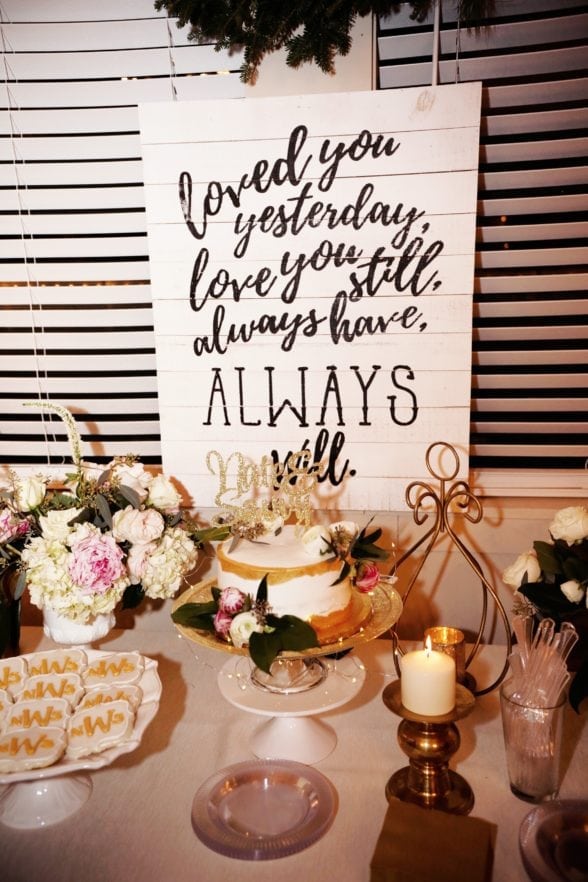 There are SO many people and places that made this night perfect.
I apologize if it's picture overload, but I do not want to miss a single detail. All the decorations were so unreal.
The flowers you see here on the cake and on the table, were from ZuZu's Petals.  Cindy, the owner, was so sweet to me during my year as Miss America providing different arrangements and hugs.  Her store is so adorable and has gifts too!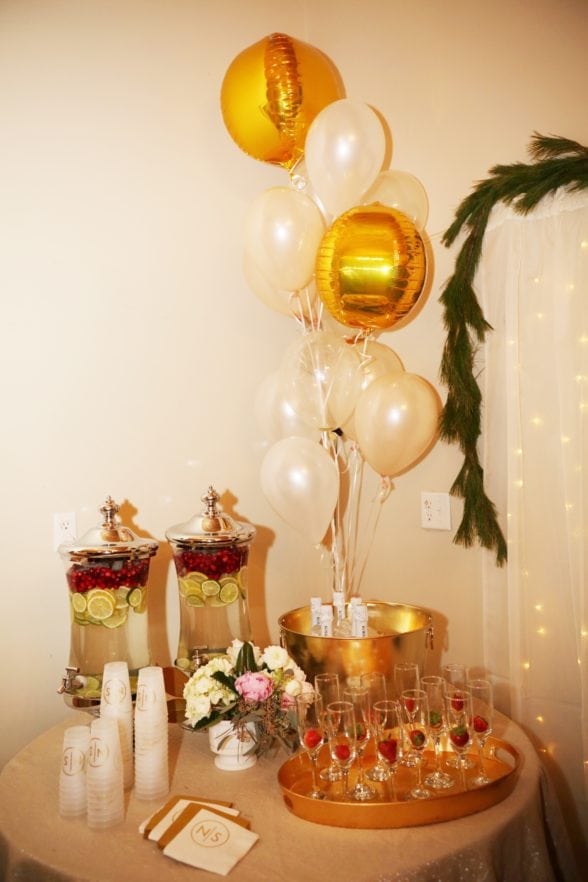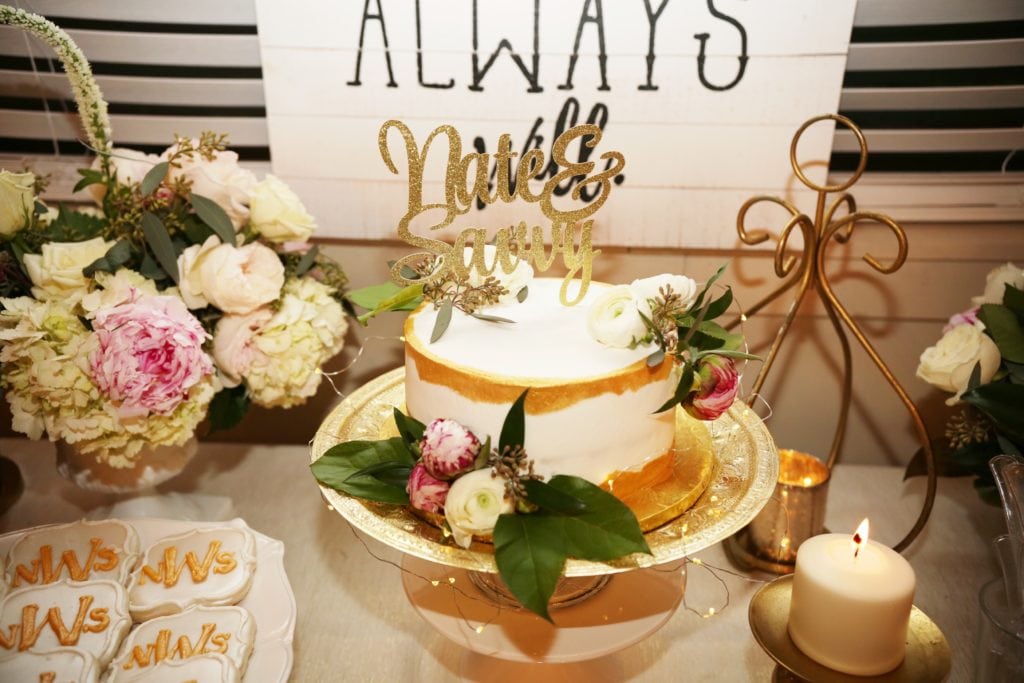 More amazing close up photos of the cake and flowers.  This beautiful cake and the cookies came from Rick's Bakery in Fayetteville.  I love the simplicity of the gold and white along with the flowers.  There were monogrammed cookies, rings and wedding cakes, ahhhh, so perfect and so delicious.  Would highly recommend, although you will eat all of them.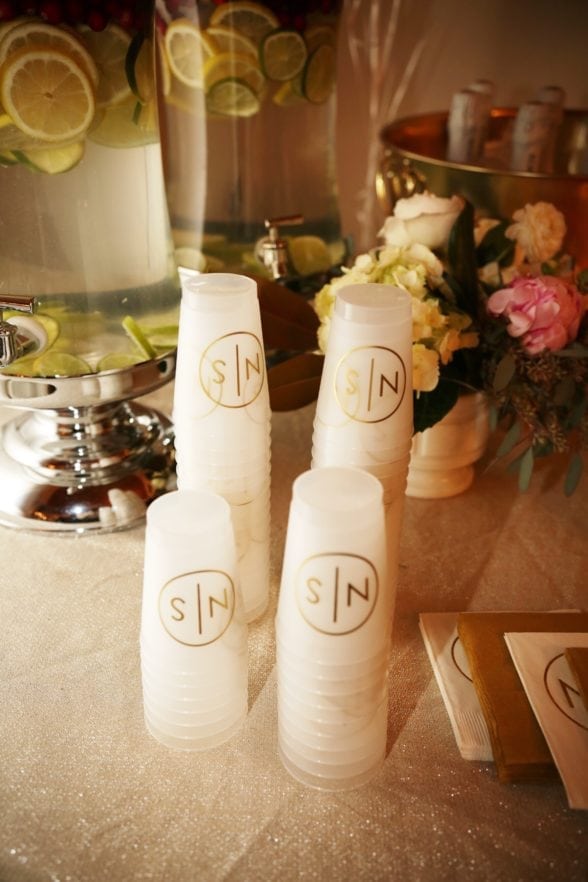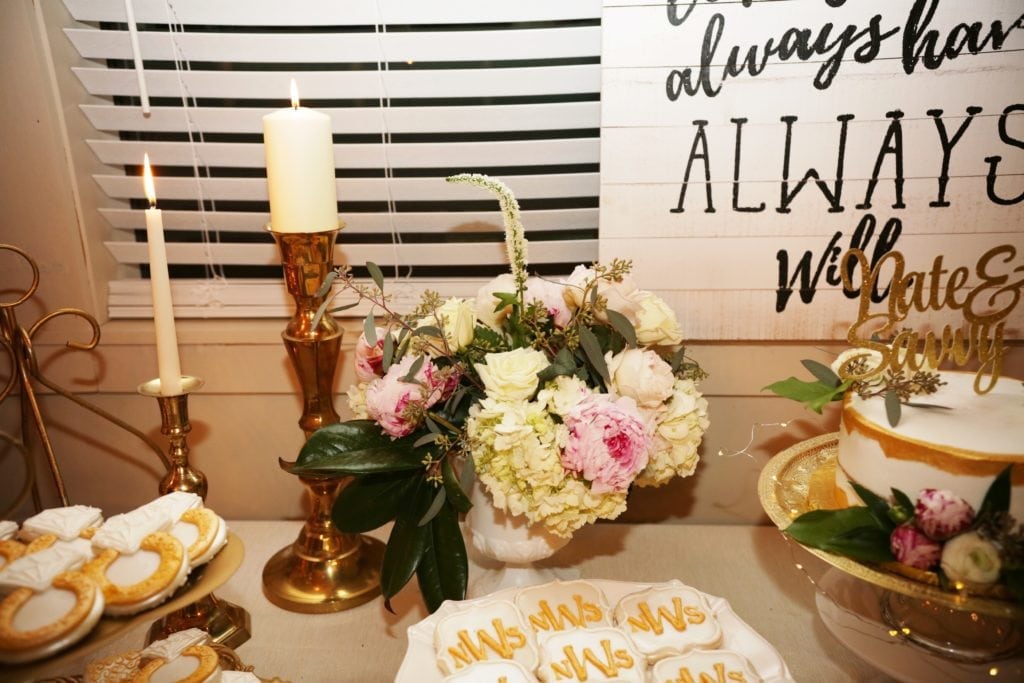 Great close up of the beautiful ZuZu's Petals flowers.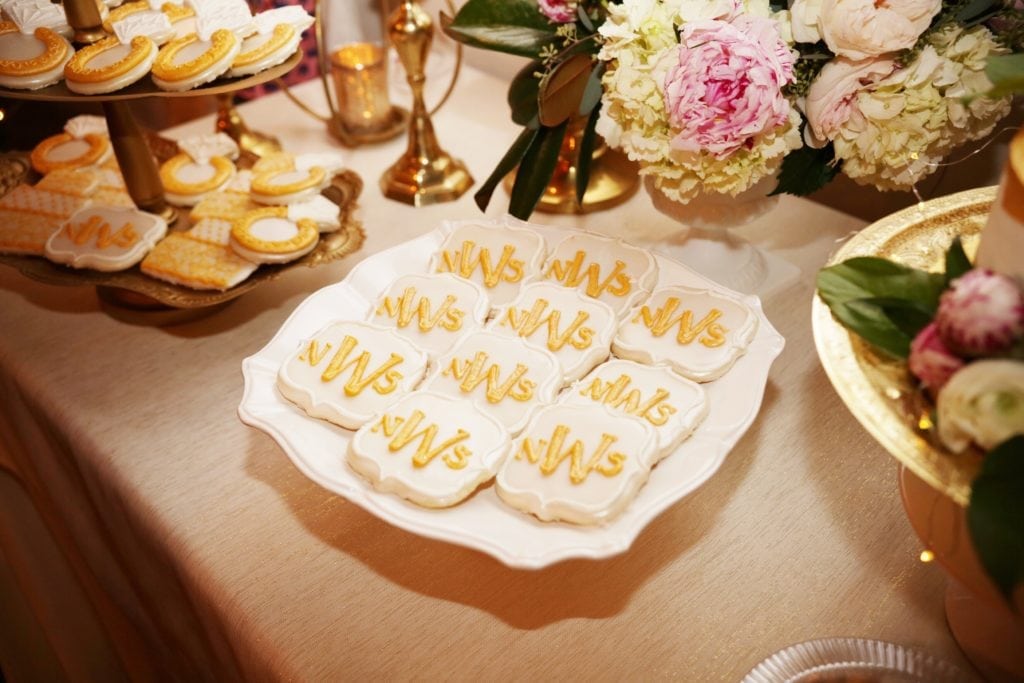 Close up of the cookies from Rick's Bakery.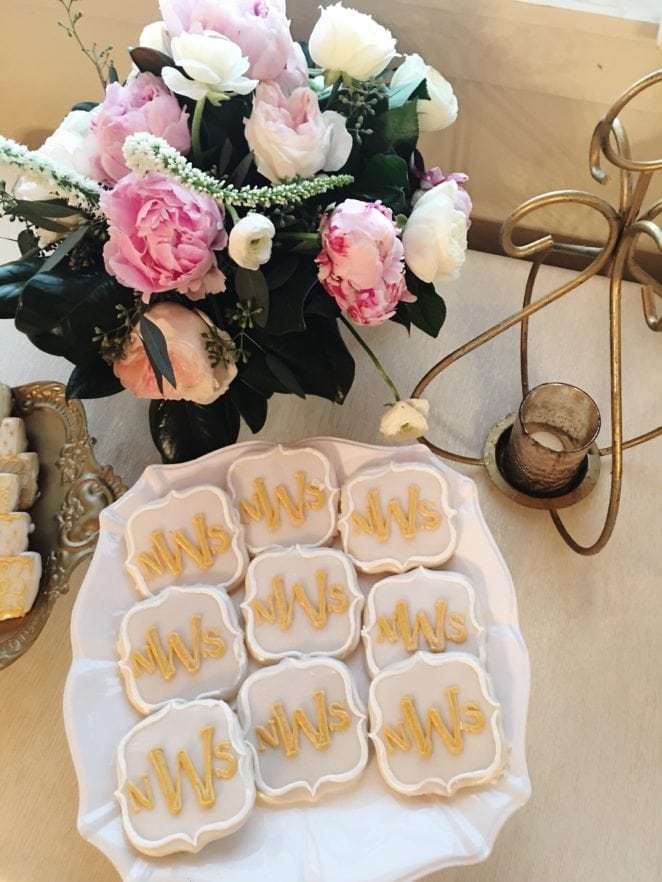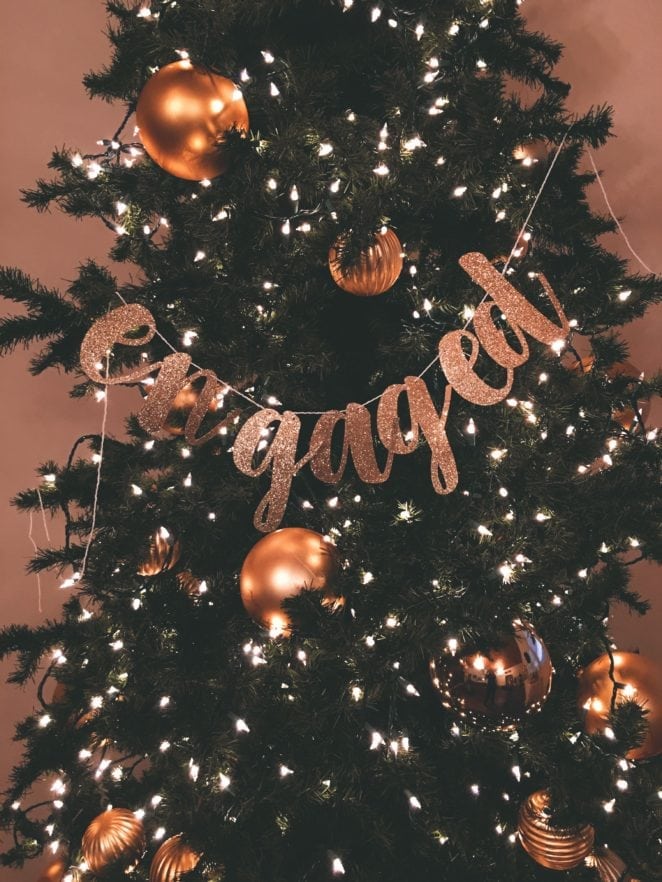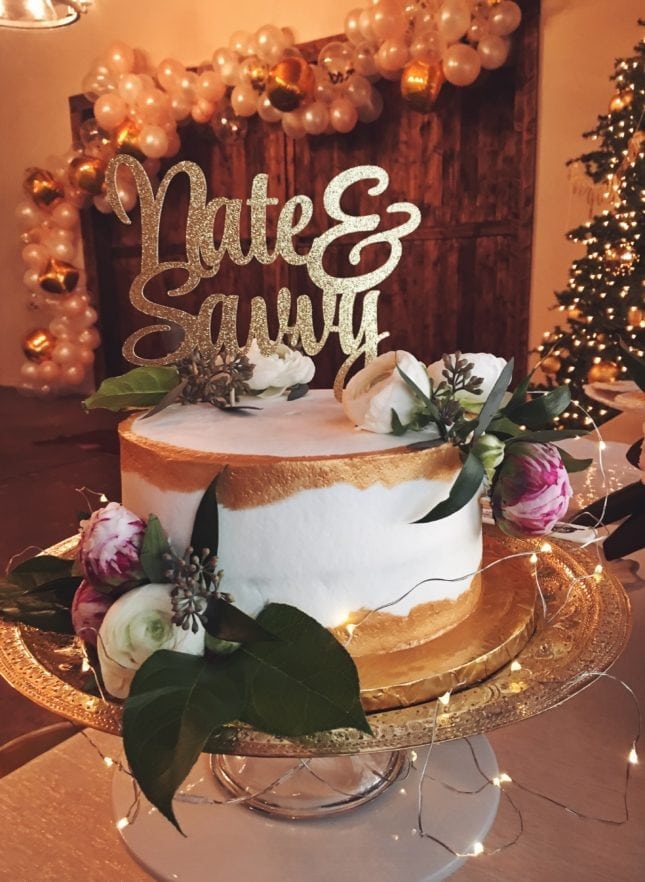 Love this pic of all the fun things.  Cake from Rick's Bakery, flowers from ZuZu's Petals and balloons from Pigmint.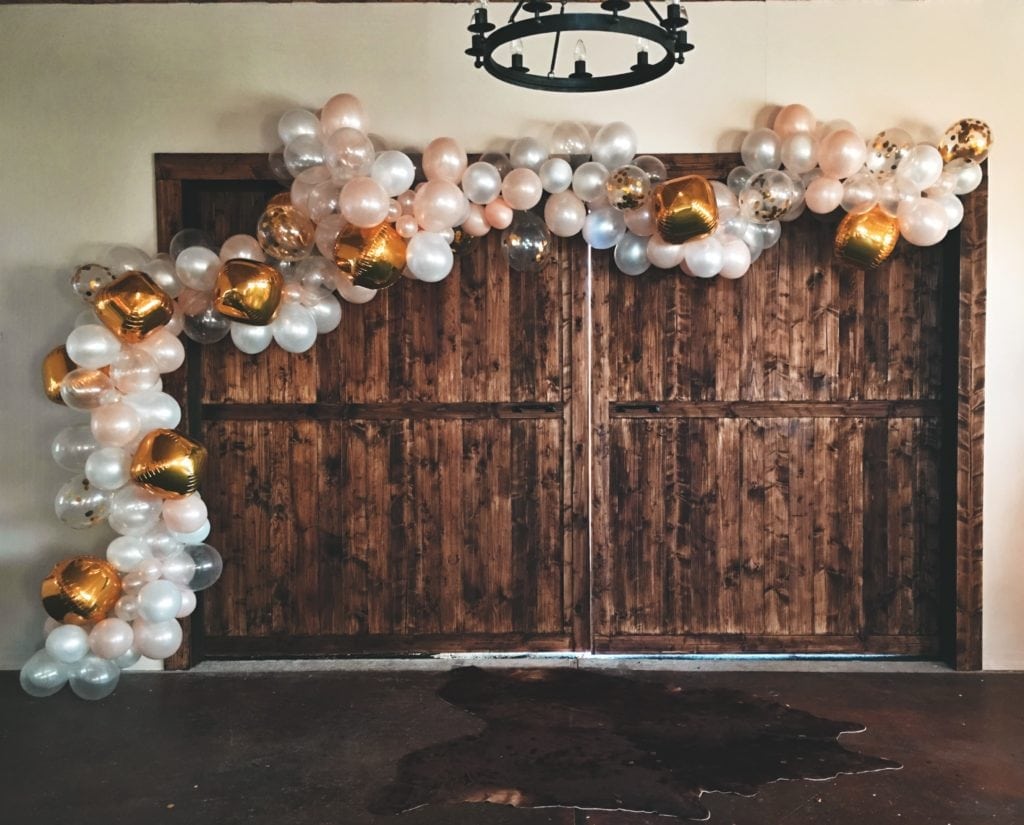 OH MY GOODNESS GRACIOUSNESS. I'm in love!!  You walked into the room and there are these beautiful wooden barn doors as the focal point.  The balloon garland came from Pigmint in Fayetteville.  I don't know if the picture can do it justice as to what a BIG statement it was in the room, but it was amazing.  My mom said she worked with sweet Victoria from Pigmint who came and installed it and said they couldn't be nicer.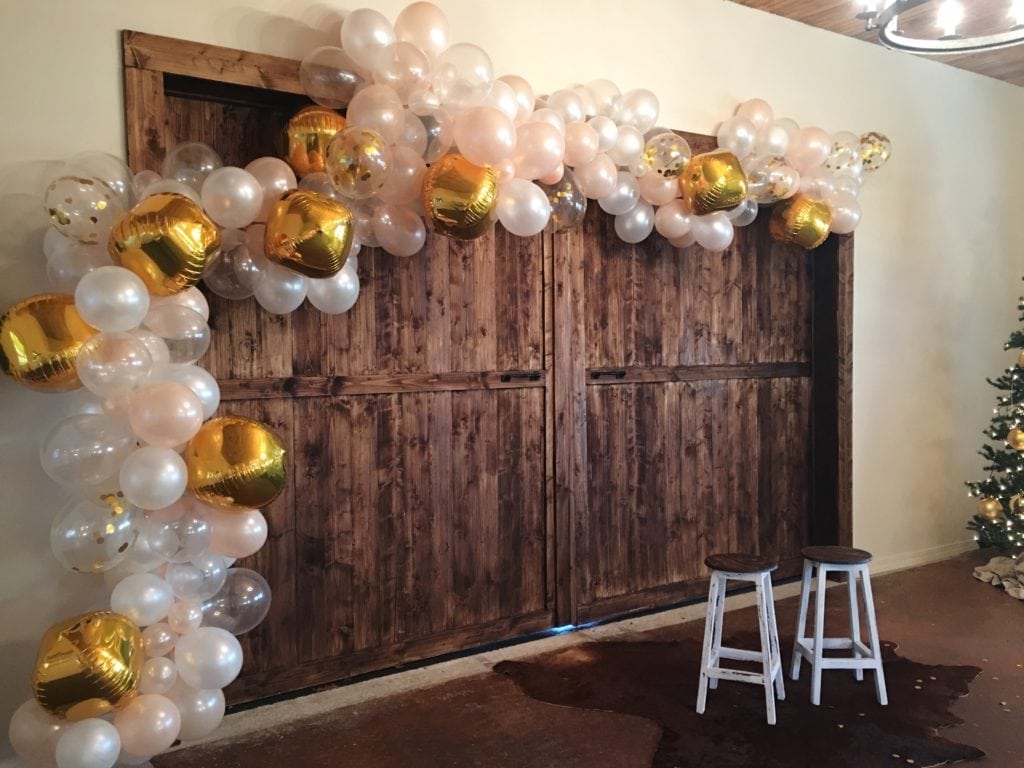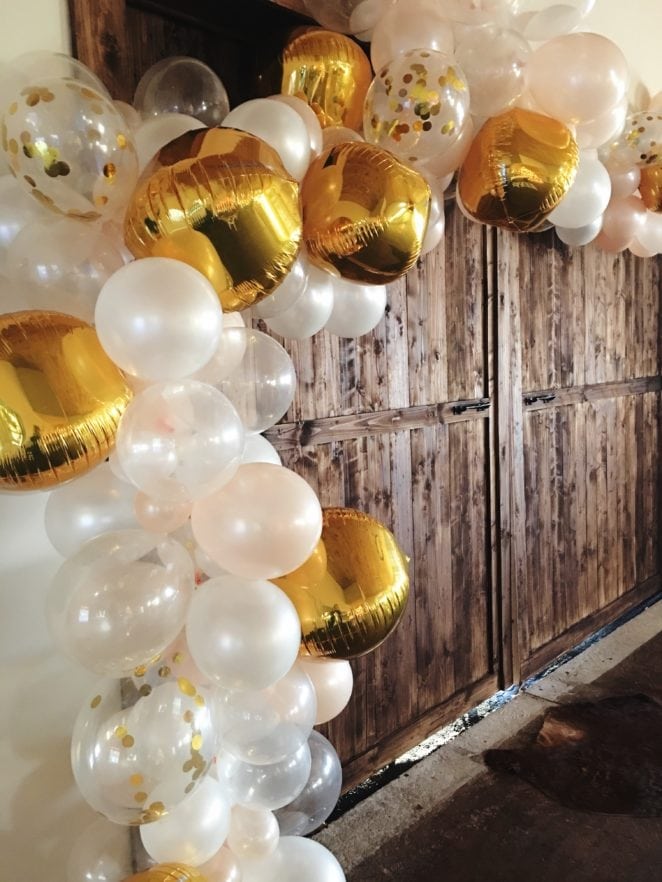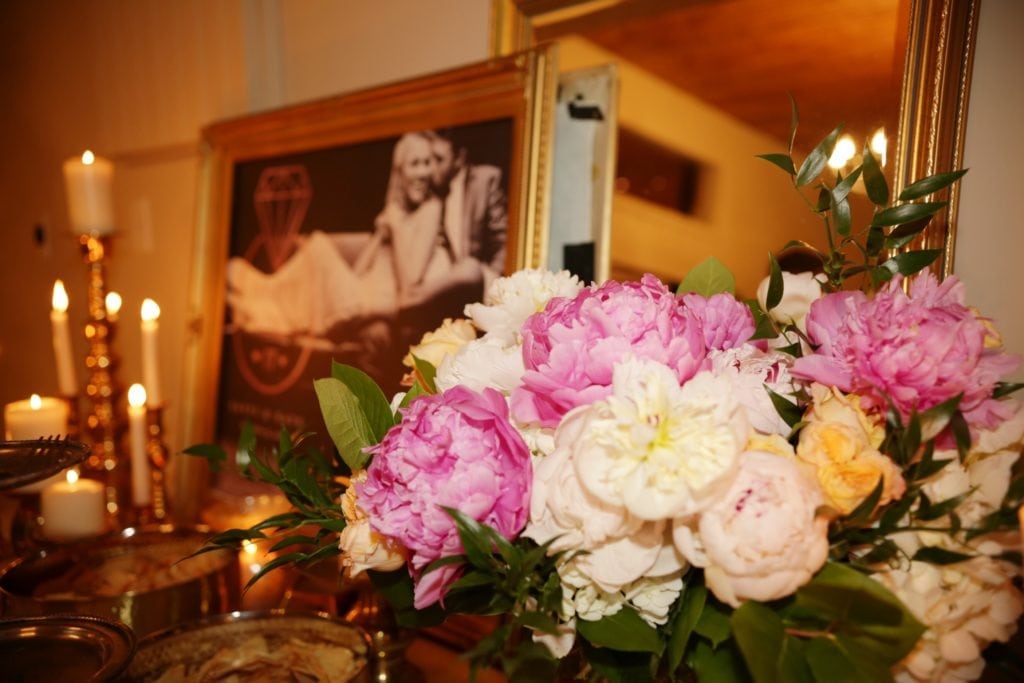 Pigmint also sent me this beautiful arrangement as well!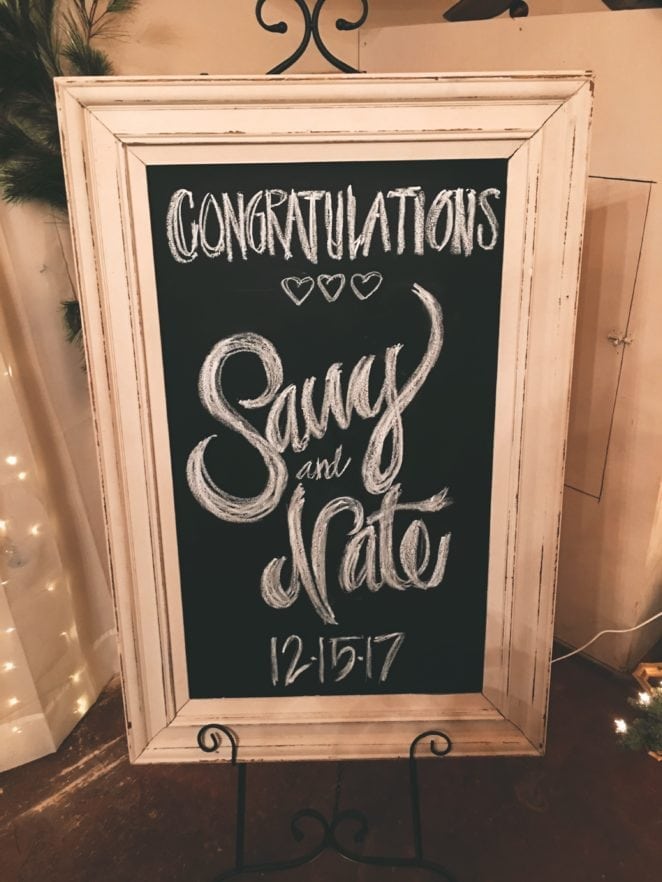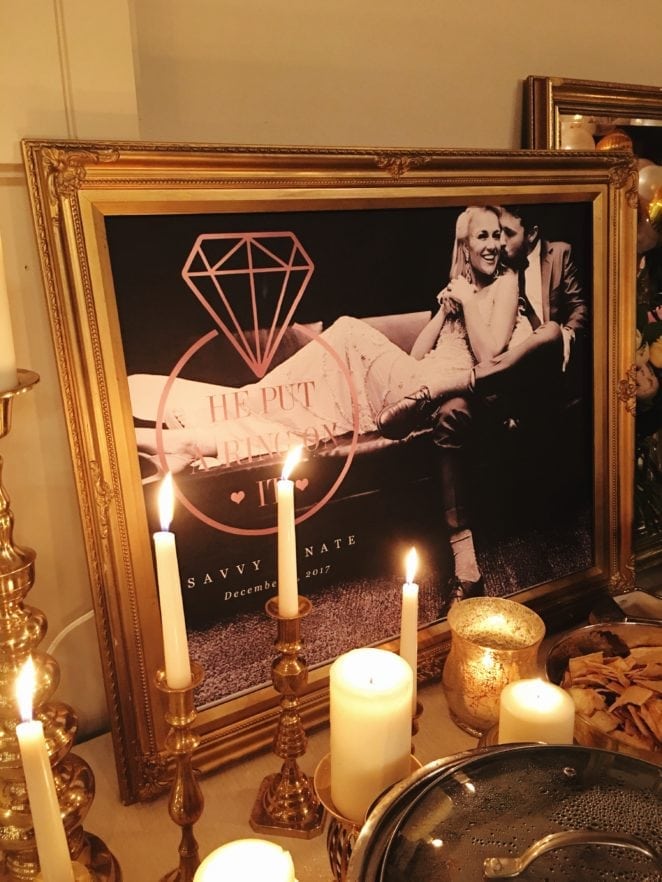 Because this photo Kattie made is amazing.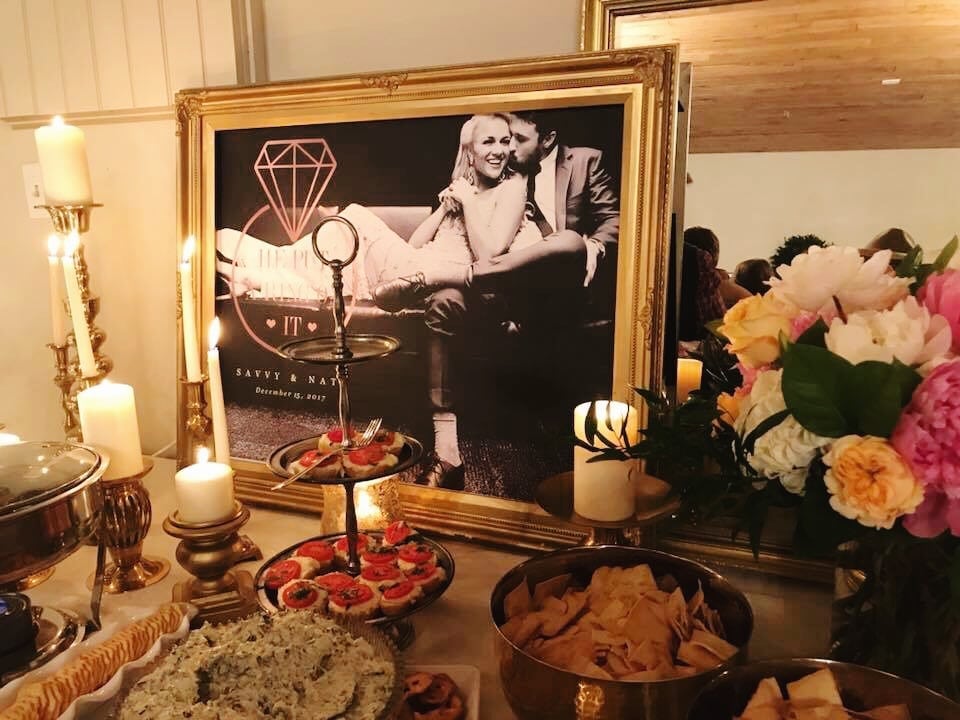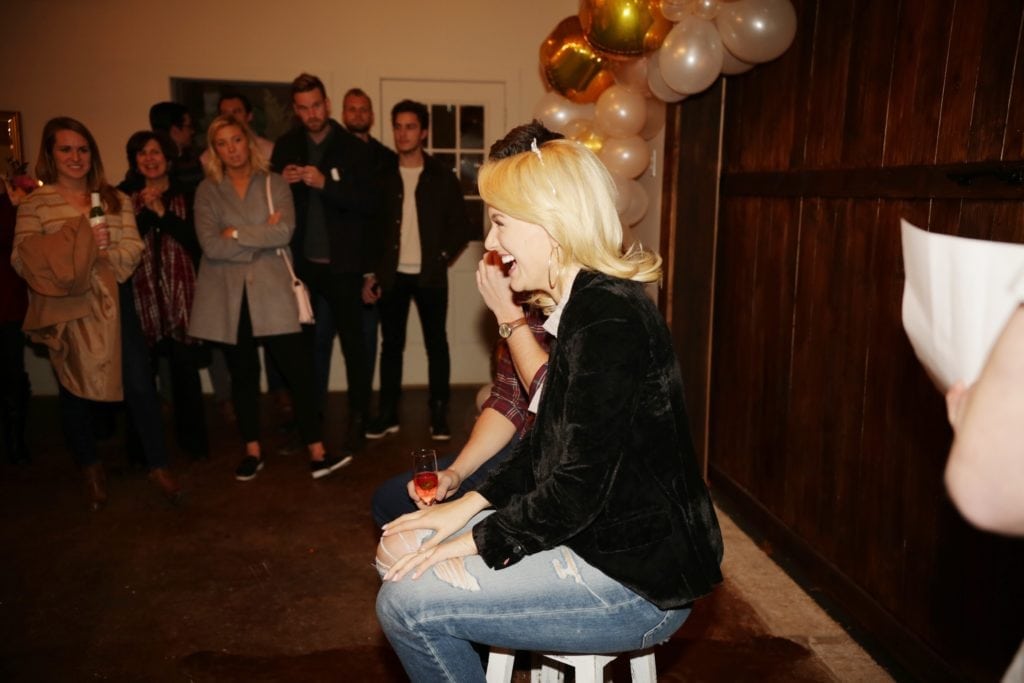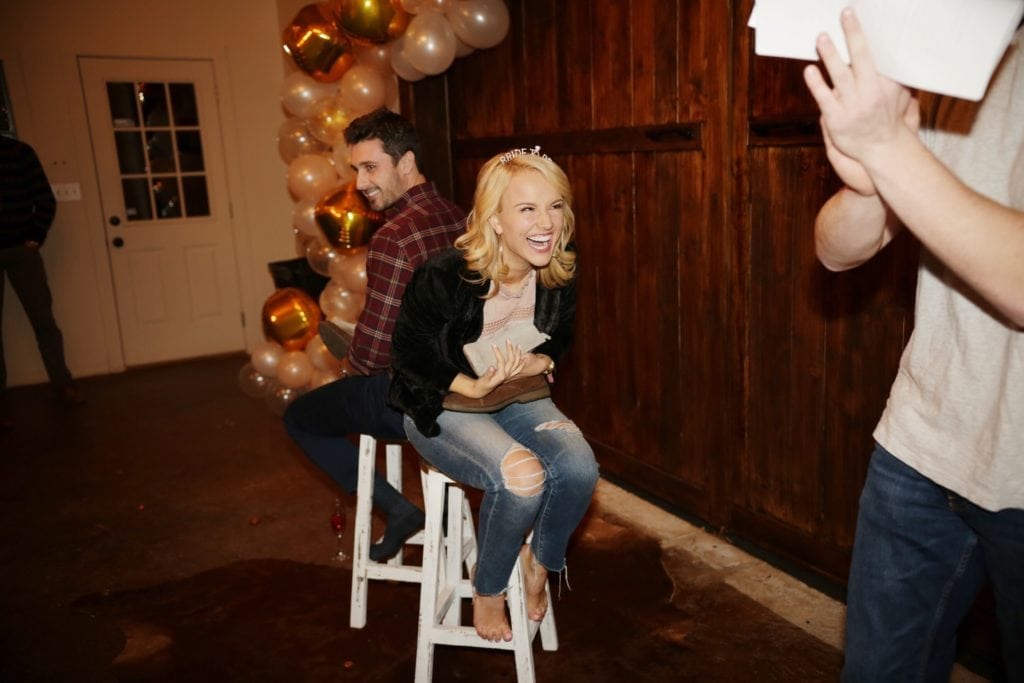 Halfway through the party we played this "shoe game".. Let me just say it was hilarious.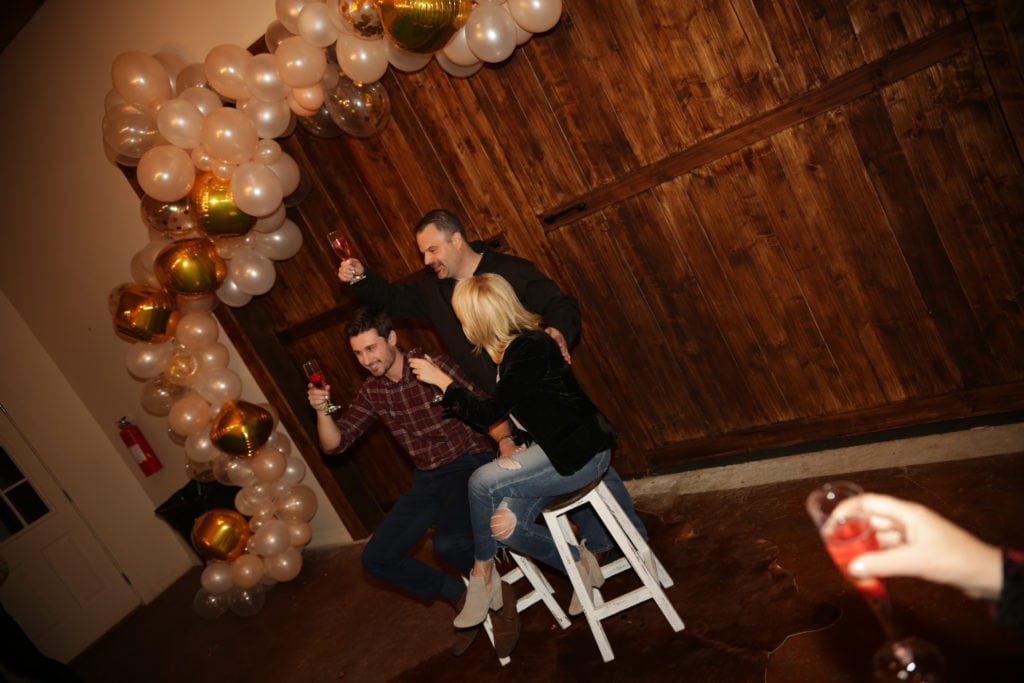 If you know my Dad you know he is the greatest human alive, and he gave the greatest toast.  I tried not to tear up, but completely failed.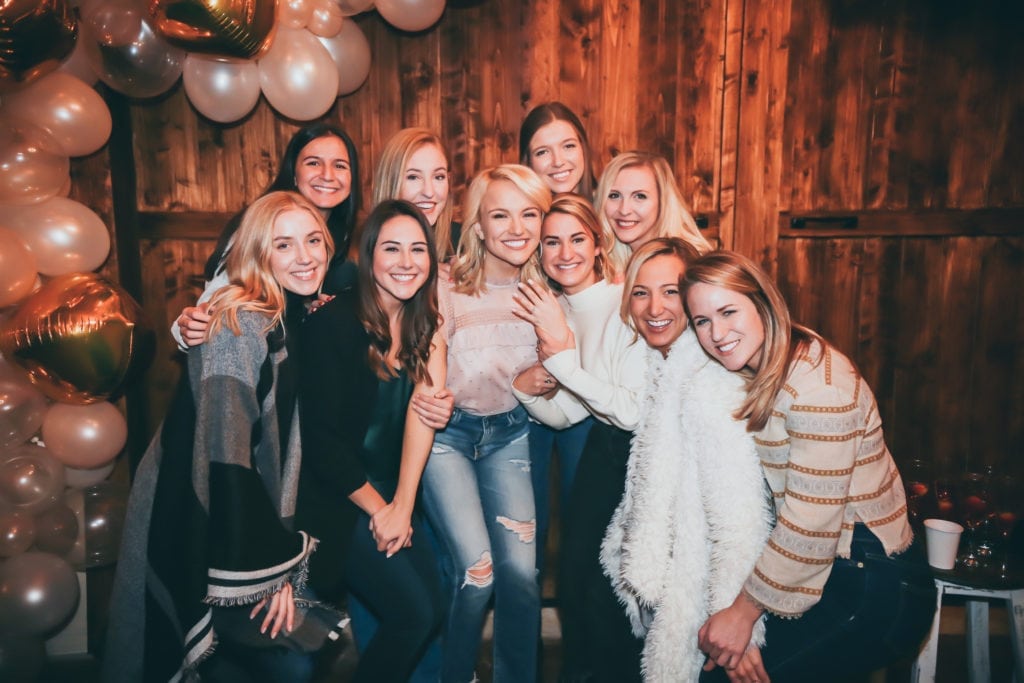 My best girls.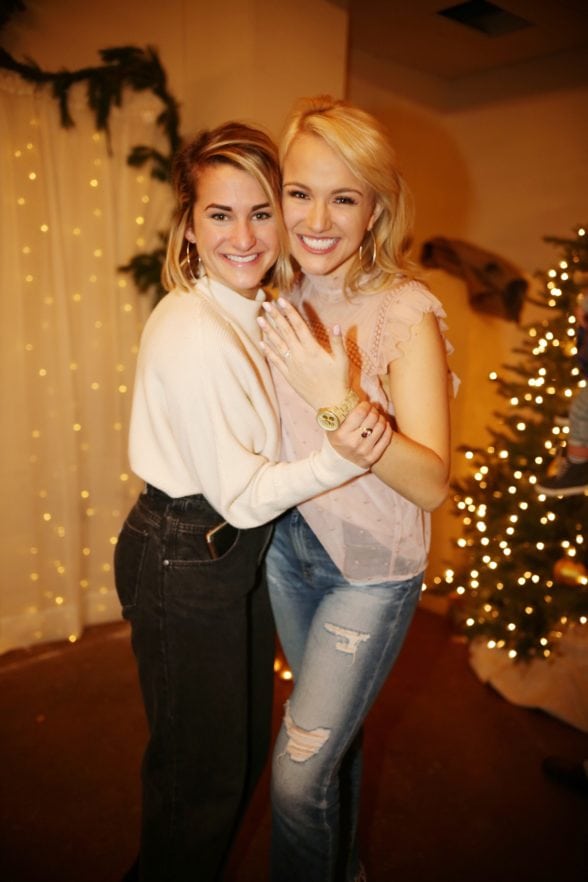 Sweet Courtney who has spent so much of her heart loving me so deeply.  She's amazing.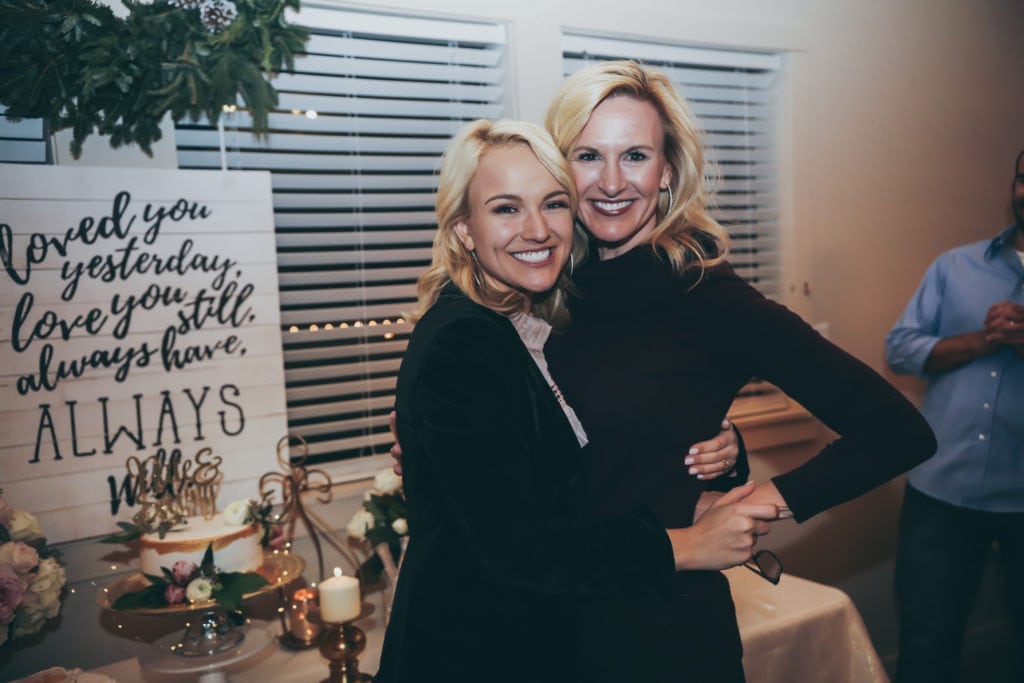 Mom. Party planner and secret keeper.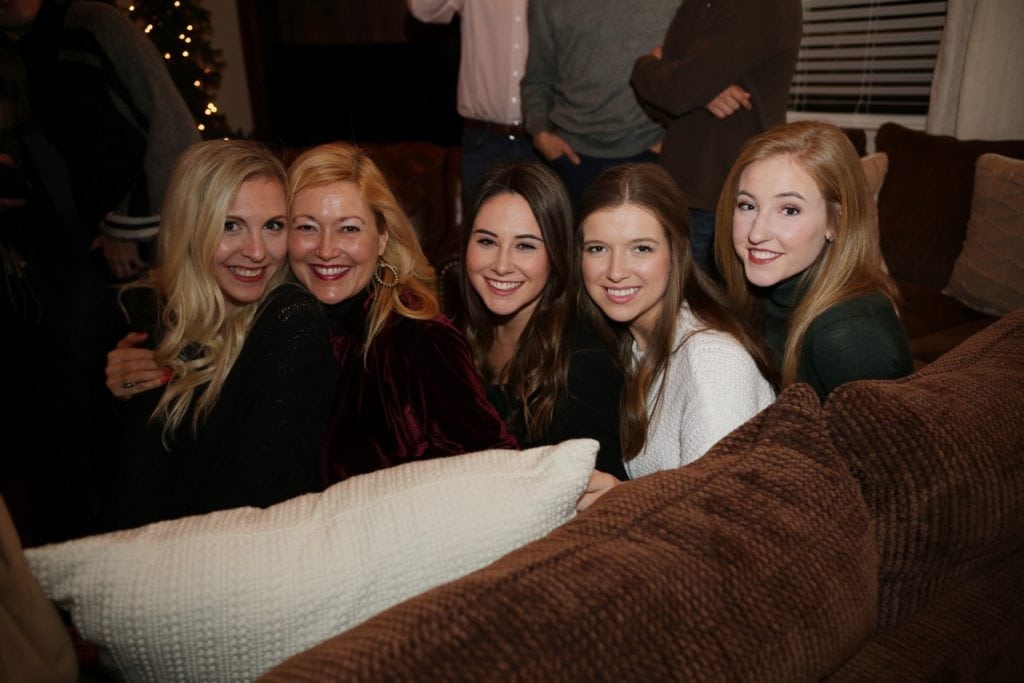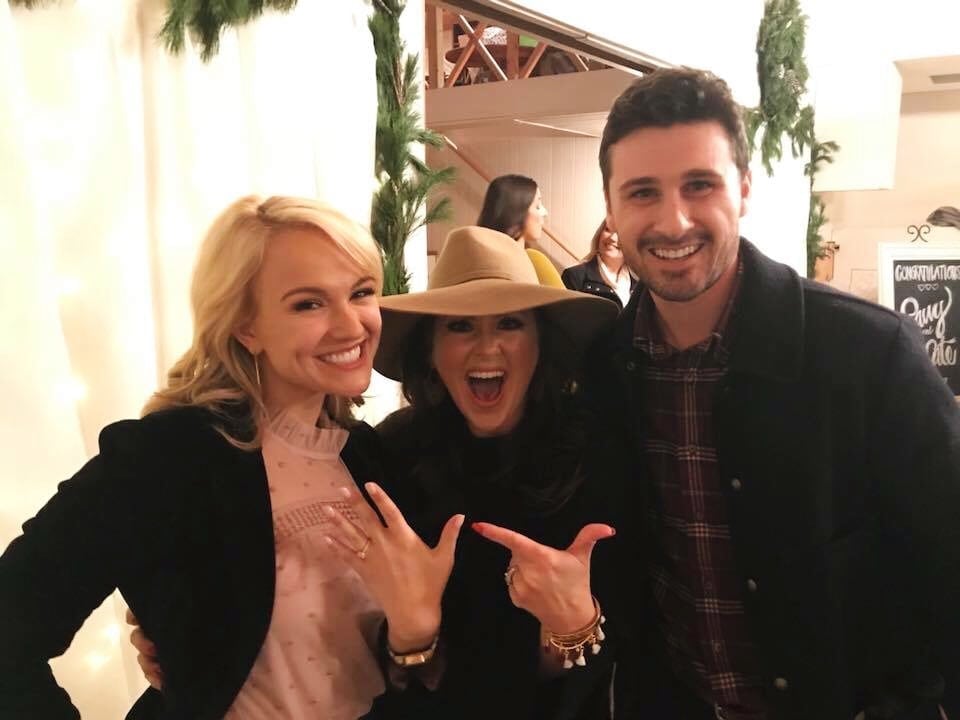 My girl. Kattie has put in so much time and love into my life, and it was so special to have her there. Kattie and Buffie came up to Fayetteville earlier that day and helped set up this whole night, can not thank them enough.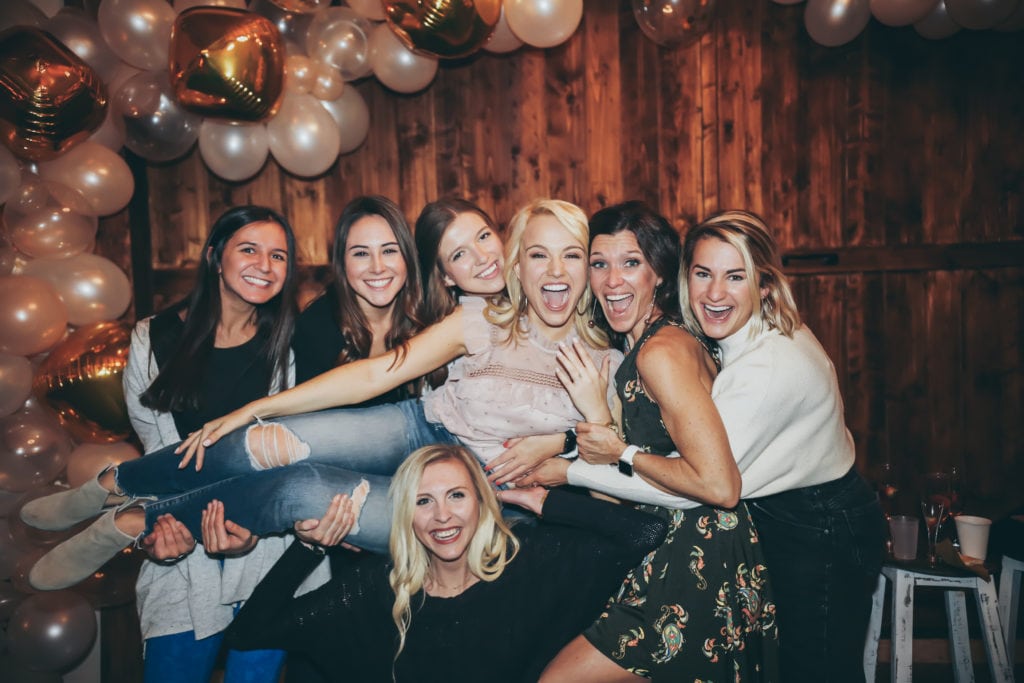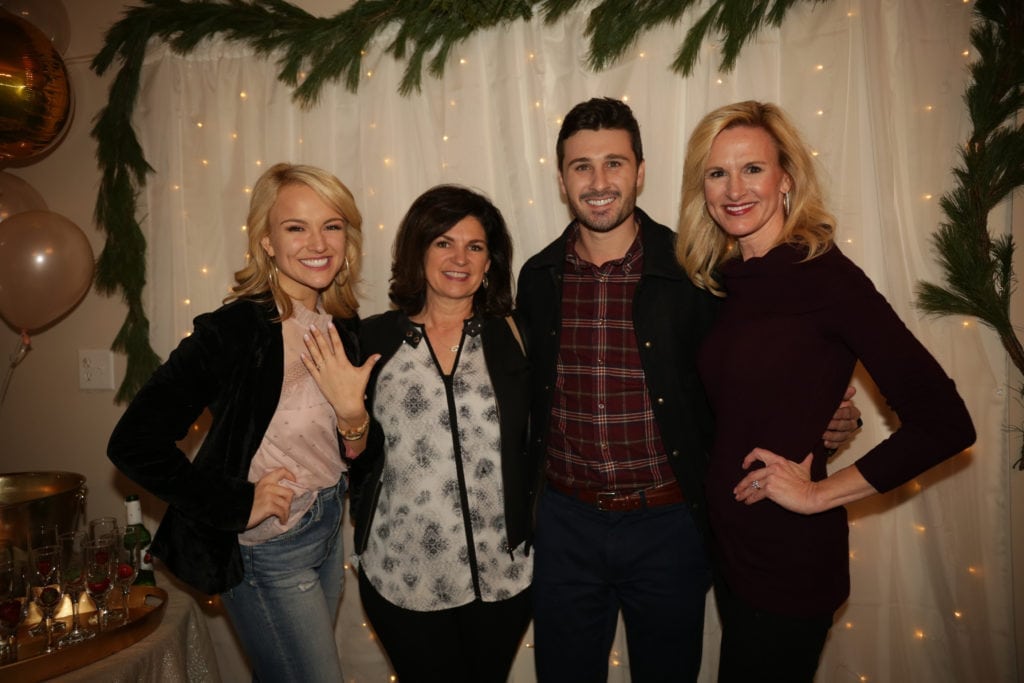 Rock Star, Debbie Aslup was part of Nate's plan.  She was scheduling the "appearance" I had that night and was texting me where to meet her as I was driving up to Crystal Bridges.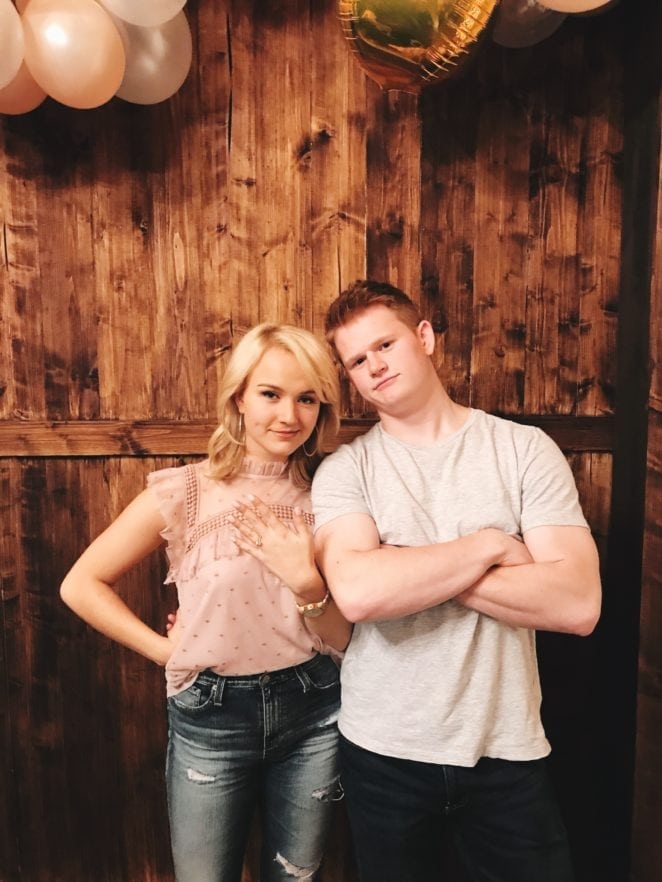 Brother America.  The one and only Dane Shields.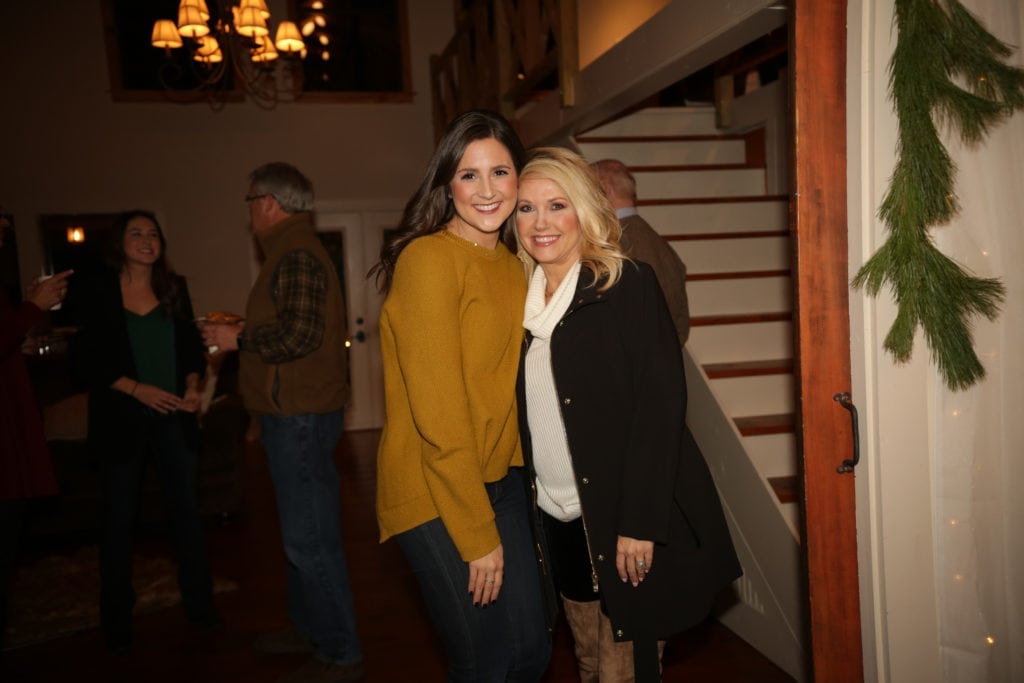 Buffie!! I know you've seen me posting about her throughout the year, but here she is!
Nate and Savvy Fact: the beautiful girl on the left is who I have to thank for meeting Nate. We met at her wedding over two and a half years ago.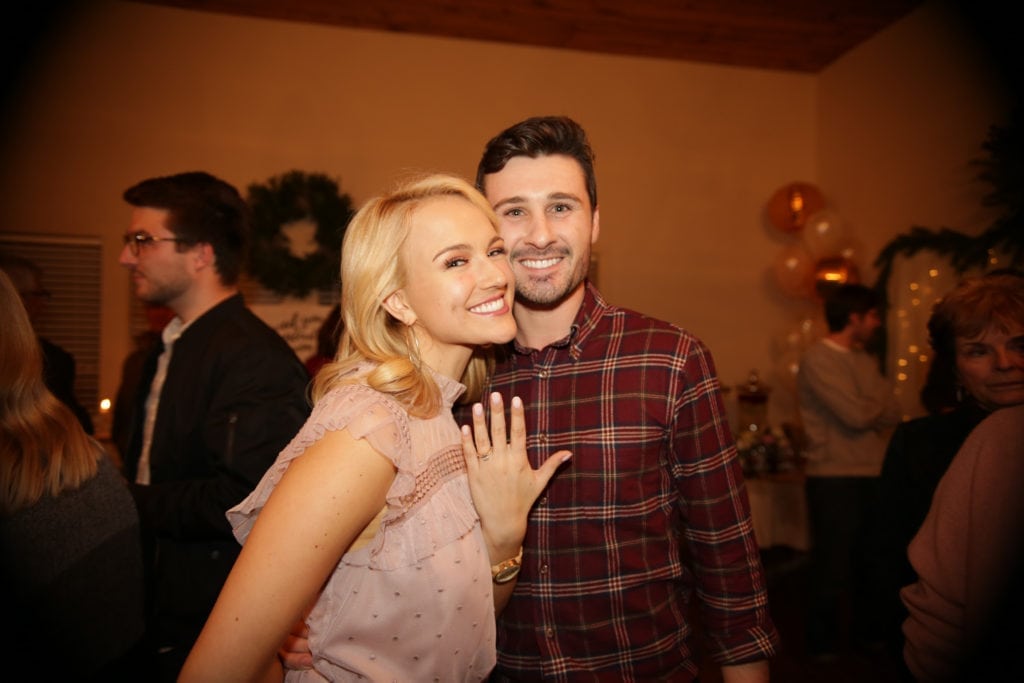 Still smiling.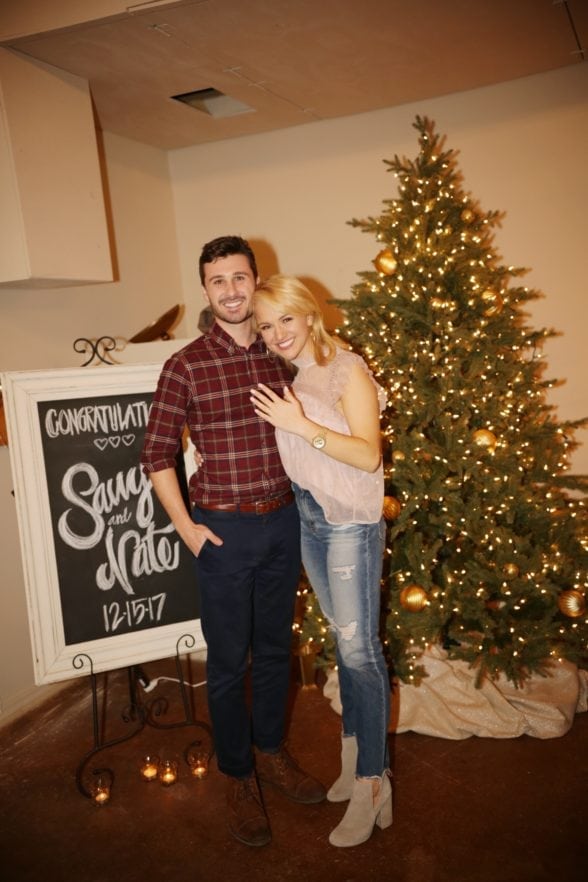 Got this super cute outfit from Shop Label!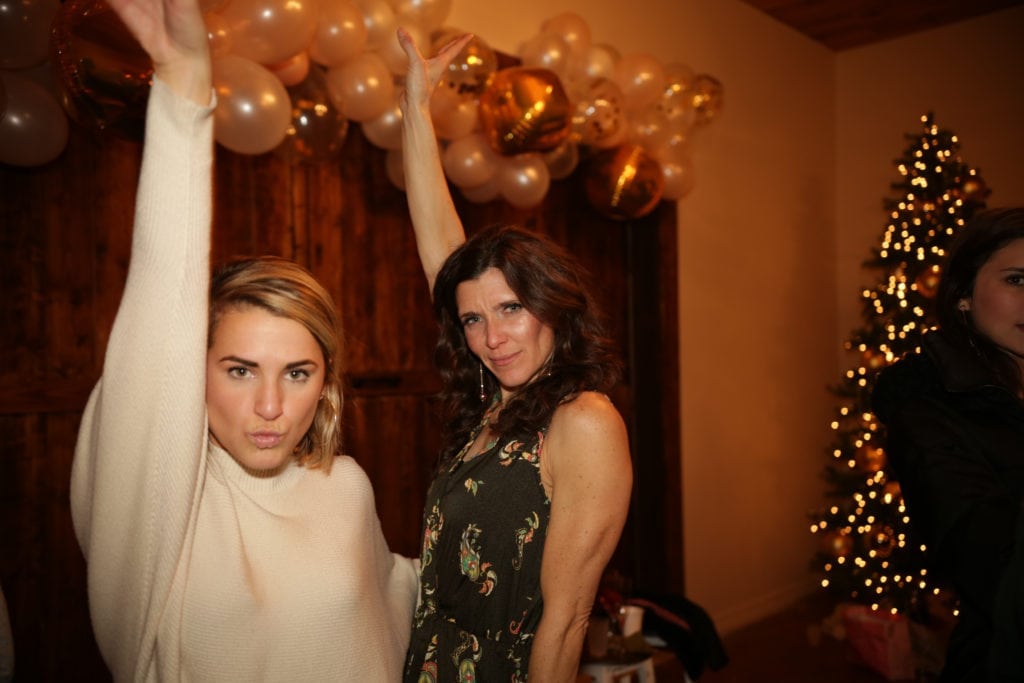 My favorites.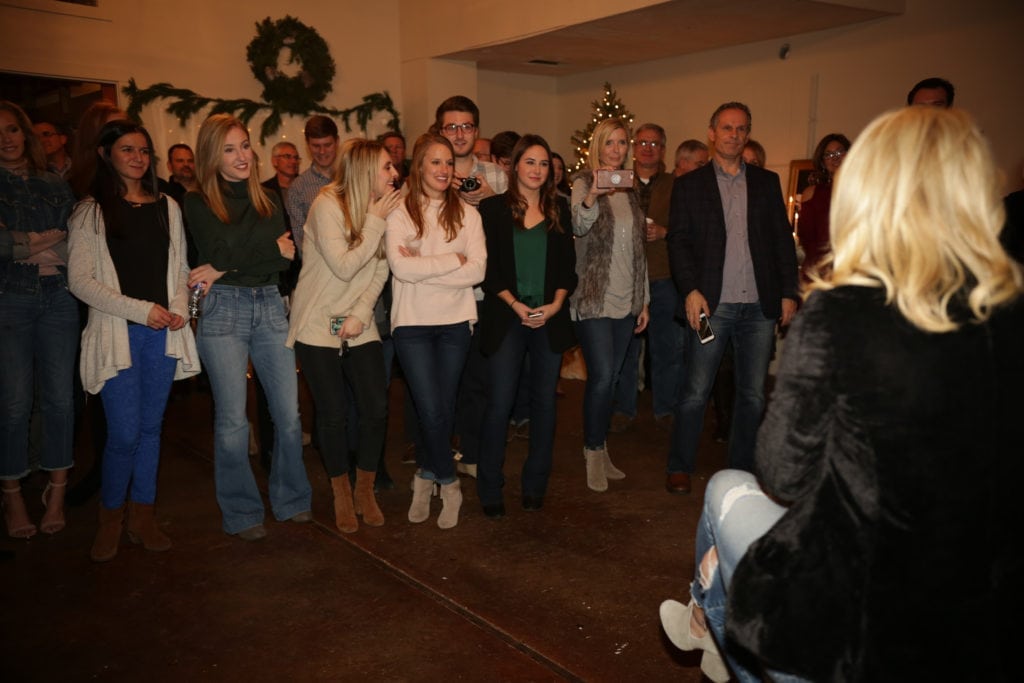 Nate and I have felt so very loved by everyone who came to celebrate us and everyone who has sent us texts, calls, facetimes, messages, and love from afar. There has been a smile glued to my face since this night and I feel so undeserving.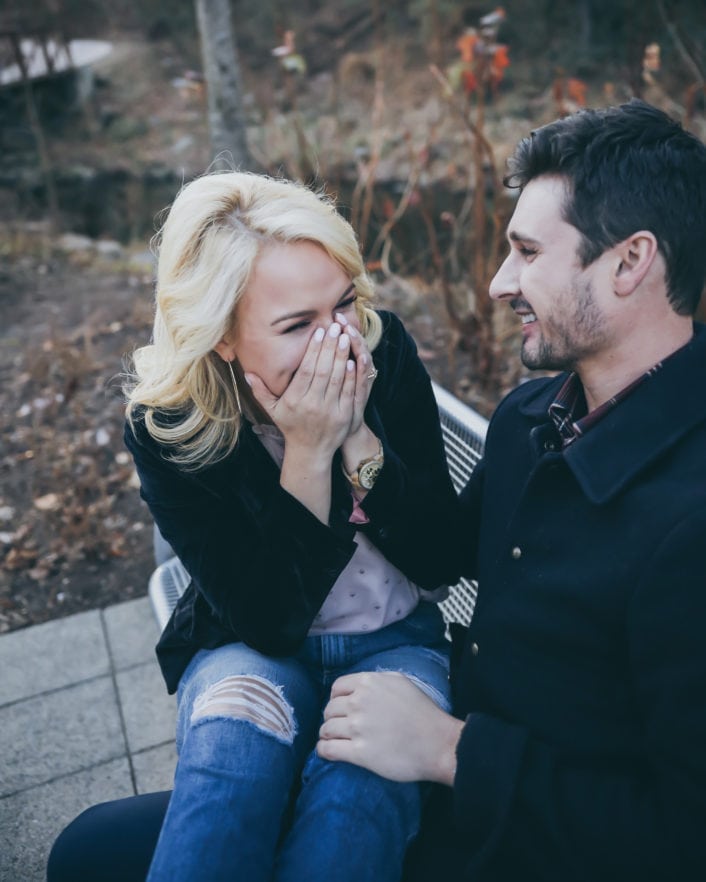 Nate, you're my forever favorite.
So much love,