AH WHAT THIS MAY HAVE BEEN MY FAVORITE PART!!! And I am so excited to get to share a little about this experience with you all!
After being Miss America, I was honestly a little nervous to go wedding dress shopping. I craved that "moment" you always hear girls having when they find THE dress; the tears, the feeling that they knew it was their wedding dress the moment they put it on, dove started flying everywhere and fireworks would go off, all that jazz. Truthfully, after trying on what felt like every dress in the world from my pageant life, I was nervous I wasn't going to have that moment. However, I am ecstatic to report back that YAS QUEEN I DID!!
In this post I will be sharing with you all my experience in wedding dress shopping, and my top tips in picking out our one dress!!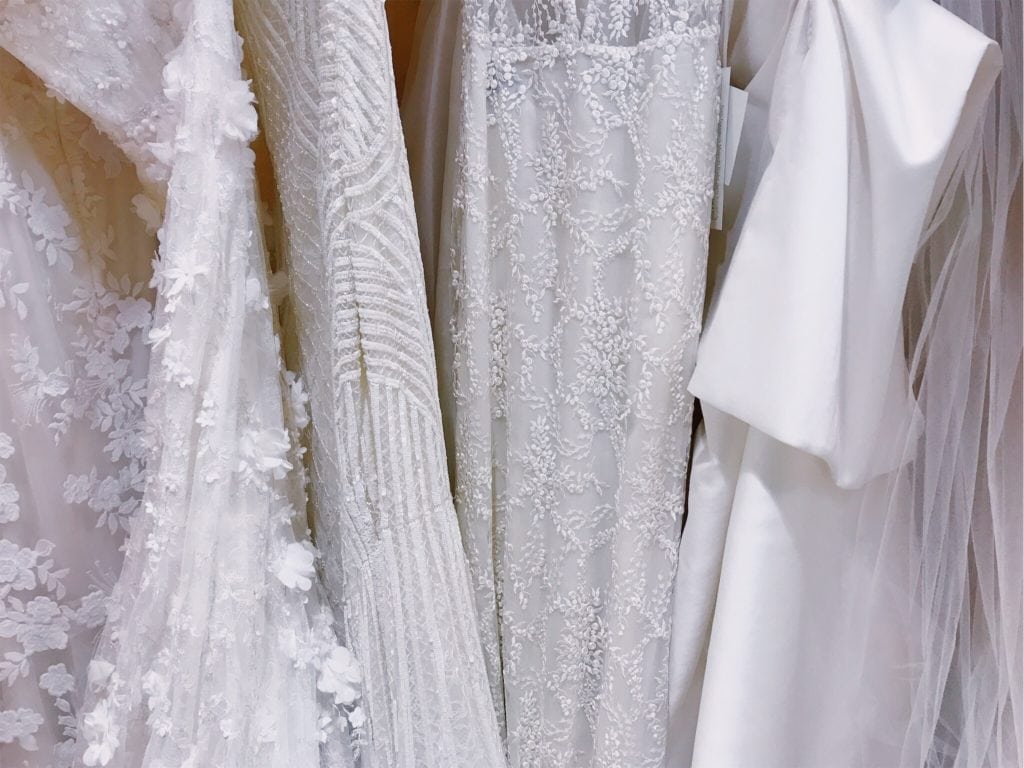 I had gone to a few  places to try on dresses to get some sort of an idea of what kind of dress I wanted. And back in February, and roughly 50 dresses later, we found "the one" at Bridal Boutique of Lewisville!  And they were amazing.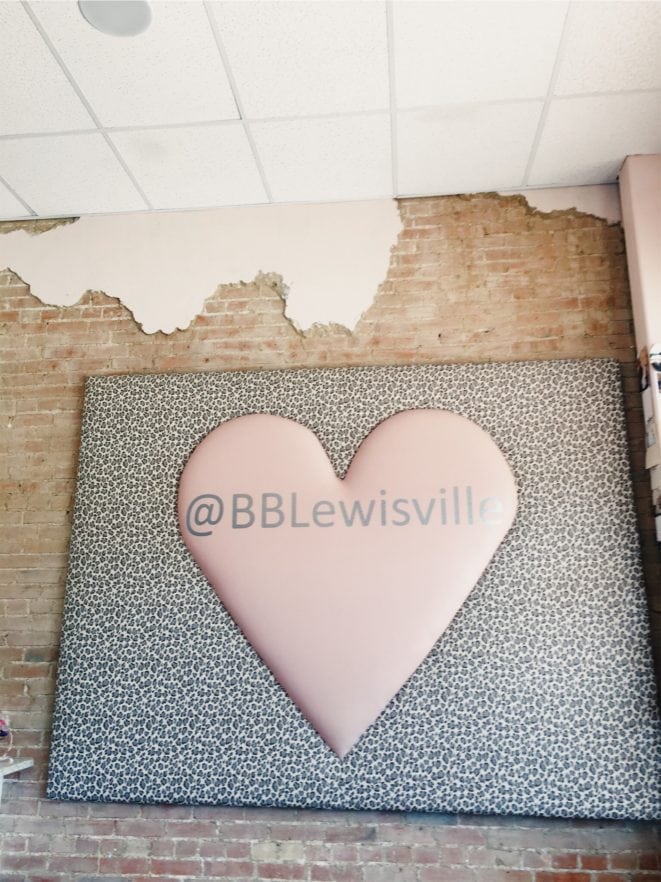 And, yes I cried.  When I had the dress on and was twirling in my veil, the song "Dream a Little Dream of Me" by Ella Fitzgerald and Louis Armstrong started playing over the store and I'm pretty sure fireworks went off nearby.   Obviously, not showing my dress here (sneak peak at the end of this blog), but I can tell you my veil is Toni Federici,  and I have an amazing halo and pair of earrings from Thomas Knoell Designs.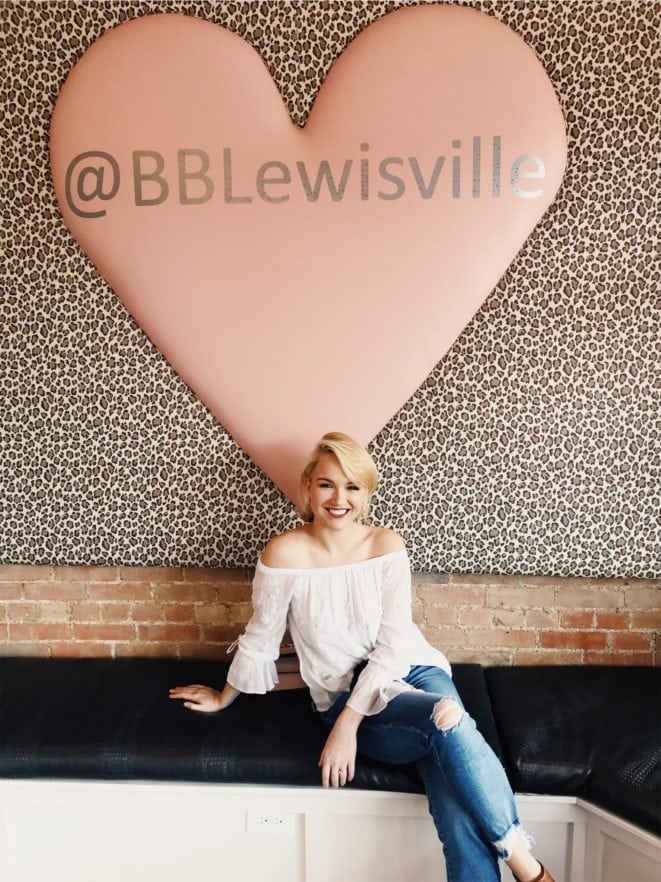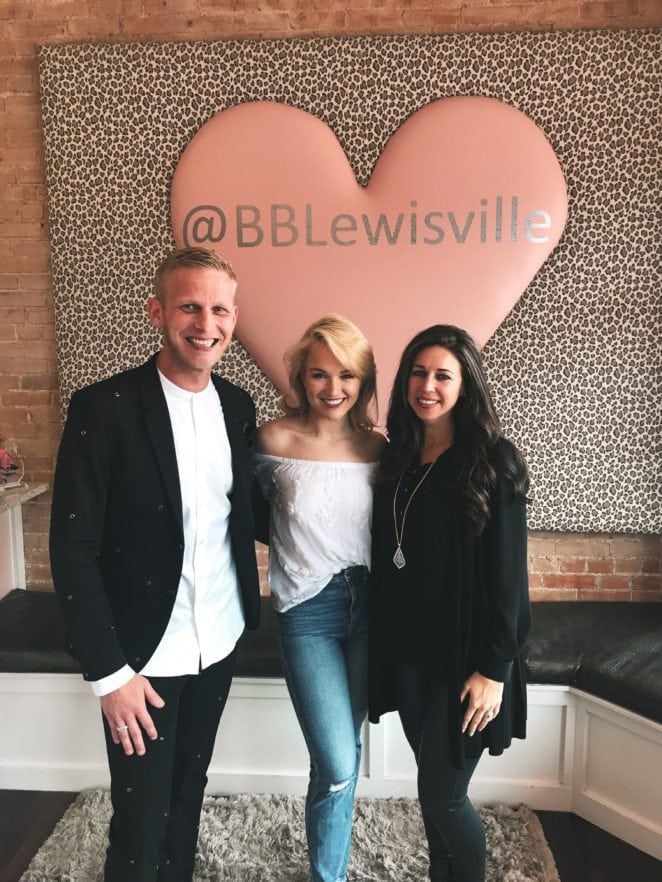 The people at BB Bridal were so helpful, the selection was amazing, and they I highly recommend going to see these amazing humans if you're searching for your wedding dress! We spend the day laughing, crying, and jumping with joy after finding my dress. Check out their page here 🙂
Also, real quick Karen appreciation post. What would we do without our moms?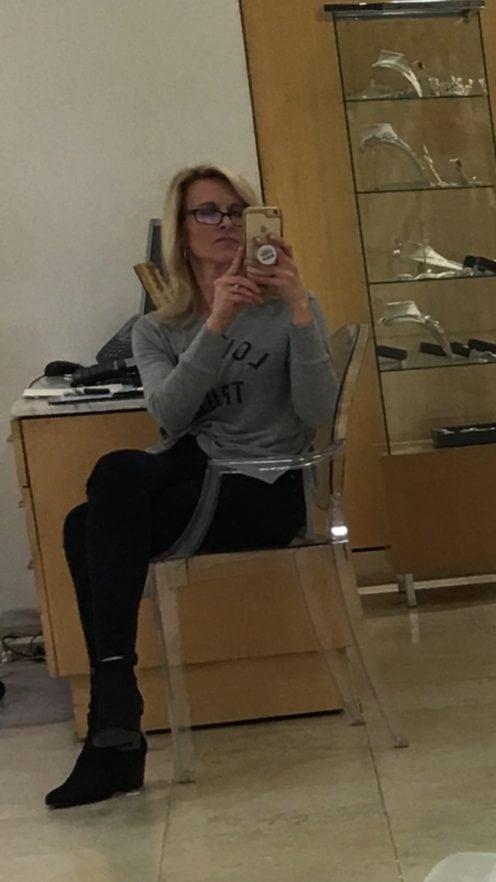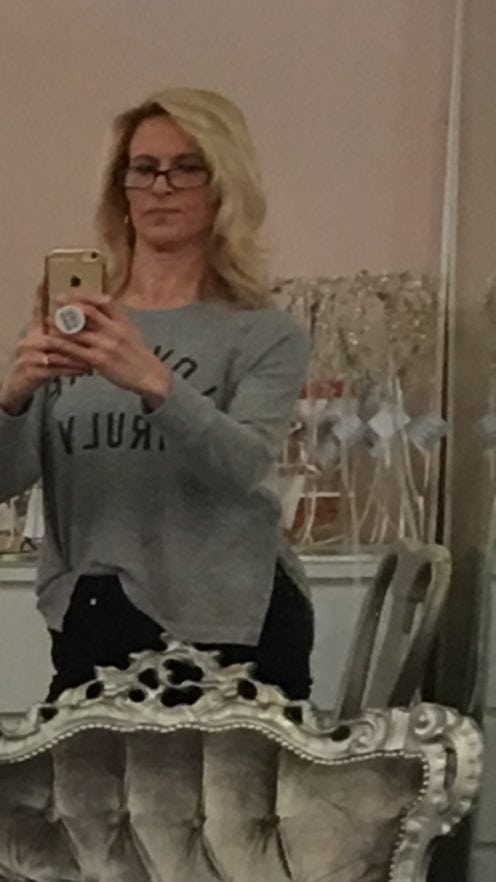 That pose though.
My Top 5 Tips For Finding Your Dress
Go with who you feel most comfortable with.  For some, that may be a squad of 20 people, or just a few, for me it was my mom.  I think having too many opinions for me would have been a little overwhelming (big people pleaser over here), BUT I did send photos to friends as I narrowed it down to be sure they were as excited about the dress as I was. 🙂
Take pictures of you in all the dresses and then compare them side by side.  I would also suggest taking video so you can see how you walk in it!
Sleep on it.  We fell in love with the dress, but decided to take a night and think about it.  If you are still in love with it the next day, then it's a keeper.
Have some sort of idea of what you want when entering – meaning ballgown, A line, fitted, mermaid, etc.  That will just make the process easier.
When you start to tear up, end game.
Alright, now time for that sneak peak!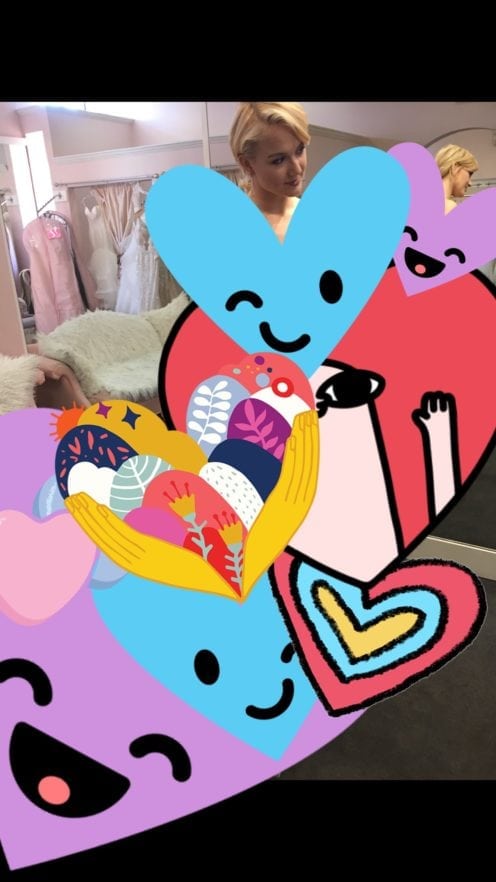 🙂
I love y'all, but I can't let Nate see this before our wedding day!!
SO much love,