TREAT YO' SELF/ MASK YO' SELF 
Summer 2019 is coming to an end, and in preparation for this fall season I'm encouraging us all to treat our selves to a "mask yo' self" day!
You all know I love a good mask. Weather it is a hair mask that makes my hair feel like a fabulous shampoo commercial, or a face mask that makes my skin feel sooo refreshed, I'm in love with them.
I wanted to share with you all some of my absolute FAVORITE hair and face masks from Advanced Clinicals, a problem-solving skin care line that stands behind high-quality ingredients. If you haven't heard of Advanced Clinicals yet, I am SO EXCITED I get to be the one to tell you about my latest obsession. The chemist who work at Advanced Cliniclas create effective formulas at insanely attainable prices. Get ready to hear this, all Advanced Clinicals products retail for $15 and under….LIKE WHAT?! How amazing is that? All their products have the mission to help their customers see and feel their results within weeks!
I have fallen in love with their products, and I am so excited that Advanced Clincials is helping sponsor this blog post and giving you all at 30% off code (SAVVY30)! *insert heart eyes*I cannot wait for you all to get your hands on some of my favorites! (You can check them out over at www.advancedclinicals.com.)
Lets start off with living our best hair life, shall we: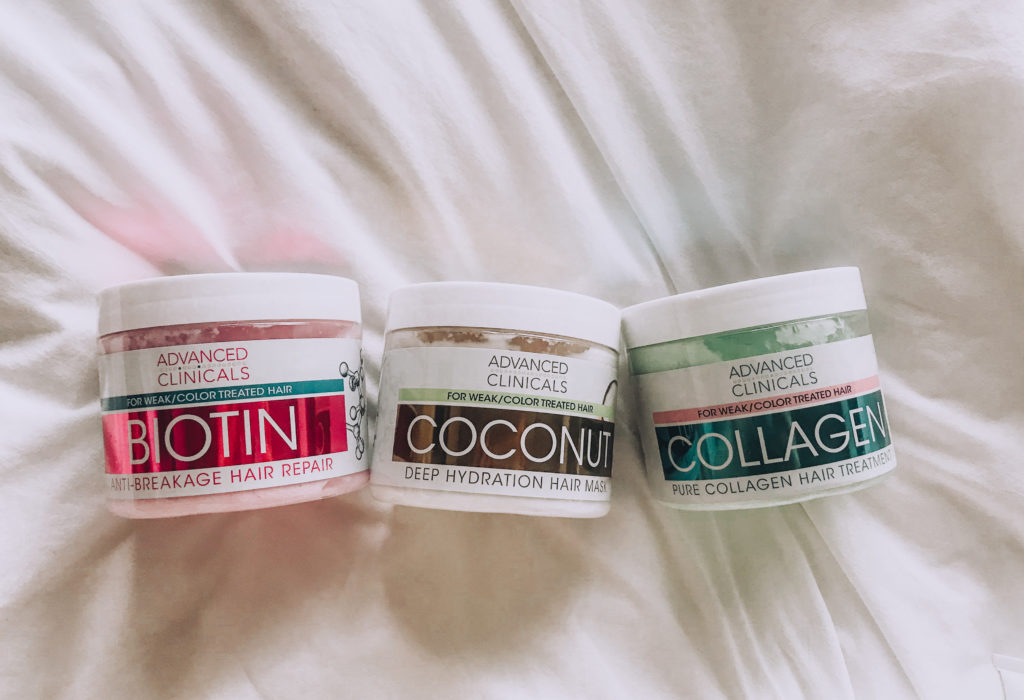 COLLAGEN HAIR TREATMENT:  You all know how much I love collagen. I use collagen in my coffee, in my smoothies, and now in my hair masks. This hair mask supports strong, healthy hair with Plant Caviar and Quinoa extracts. It helps to change coarse, damaged hair with Vitamin B5 and it revives dull, damaged locks while restoring hydration to dry, damaged hair! Bless it to the heavens.
COCONUT DEEP HYDRATION HAIR MASK: Ah yesss for the love of coconuts. This Coconut Deep Hydration Mask supports soft, shiny, locks with Vitamin E and Shea Butter! YES PLEASE. It renews coarse, damaged strands and revives dry, damaged hair with nourishing Coconut Oil.
BIOTIN ANTI-BREAKAGE HAIR REPAIR: We've all heard of taking biotin pills to help our hair grow, and now this masks helps us take it to the source! This Biotin Anti-Breakage Hair Mask helps create strong, shiny locks with manuka honey + sweet almond oil (So it smells amazing). It uses Vitamin E to replenish moisture to damaged hair and recover dry, broken strands! This also supports optimal follicle and scalp health with Saw Palmetto, Mushroom and Sea Kelp extracts, which is possibly my favorite part. We so often forget that our scalp health is so vital to the health of our hair! 
FACE MASK TIME: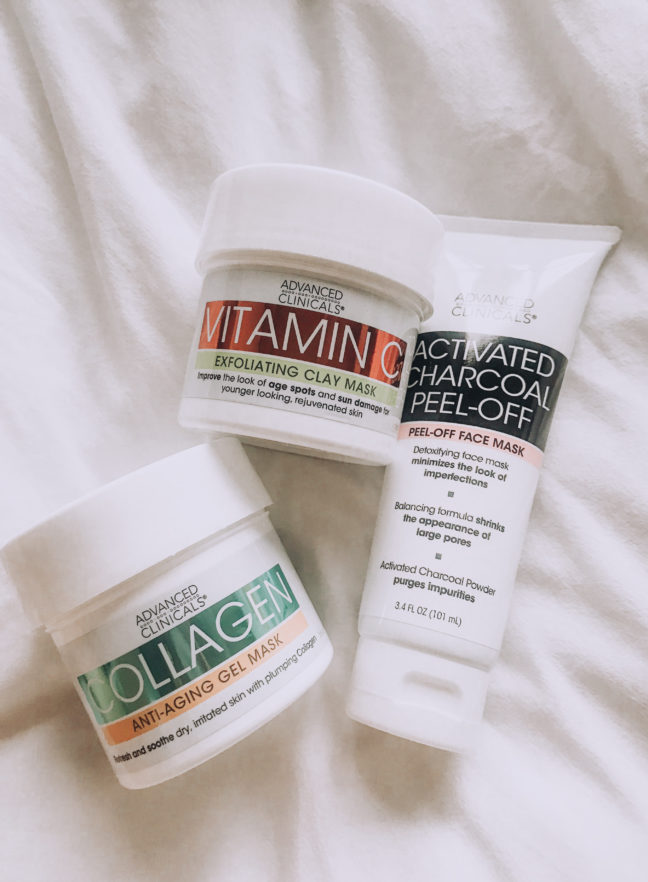 VITAMIN C EXFOLIATING CLAY MASK: This mask utilizes Vitamins C and E, and Volcanic Sand. I love using this one because I can feel it working as I use it to exfoliate!  It improves the look of age spots, pigmentation and sun damage while also reducing impurities and overexposed skin. It also helps unclog pores and reduces oiliness. *insert praise hands* 
ACTIVATED CHARCOAL PEEL-OFF FACE MASK: FINALLY. A charcoal peel mask that does the job well and doesn't hurt your skin in the process. I've tried lots of "peel-off" masks to help remove blackheads, and they either don't work or don't peel off! This mask helps reduce the look of oil and dry skin while it tightens, firms and refreshes tired looking skin. It is made with Witch Hazel, Green Tea, Volcanic Water, Rose, Tea Tree and Willowbark. Goodbye large pores, oily skin, and clogged pores!
COLLAGEN ANTI-AGING MASK: MORE COLLAGEN YAS. This gel masks uses Ferulic Acid, Rosewater, and Collagen to "reduce the appearance of expression lines and wrinkles by tightening, nourishing and purifying the skin". Wow, wow, wow! The first time I used this mask my skin felt noticeably more soft, and glowy. The Anti-Aging Mask improves the elasticity of your skin and it reduces the appearance of fine lines and wrinkles!! PTL for collagen.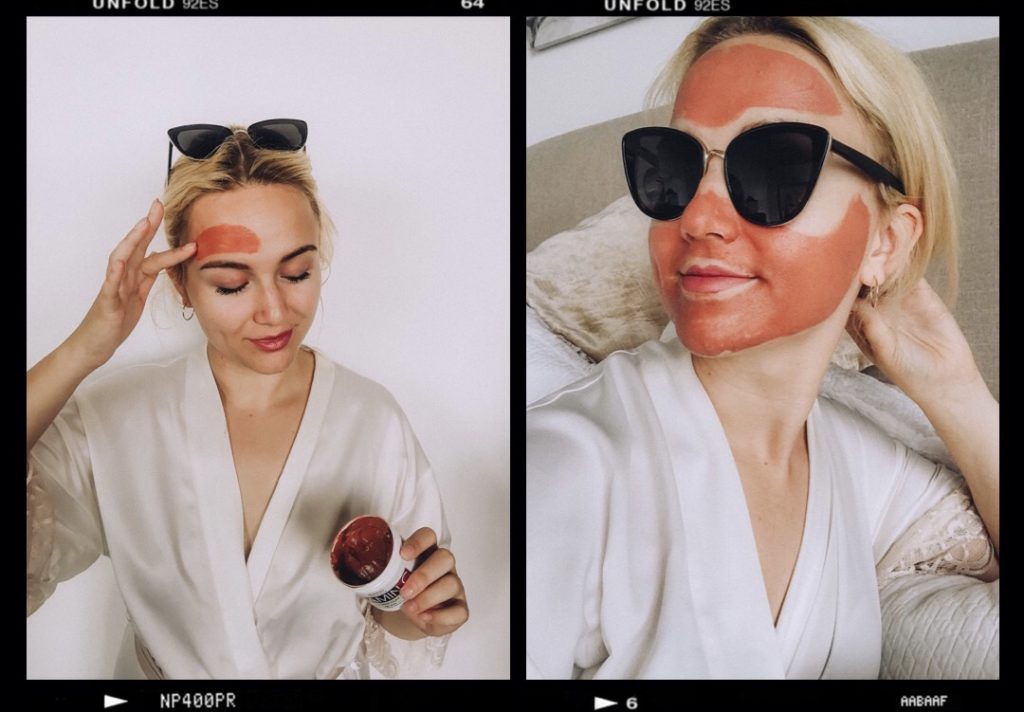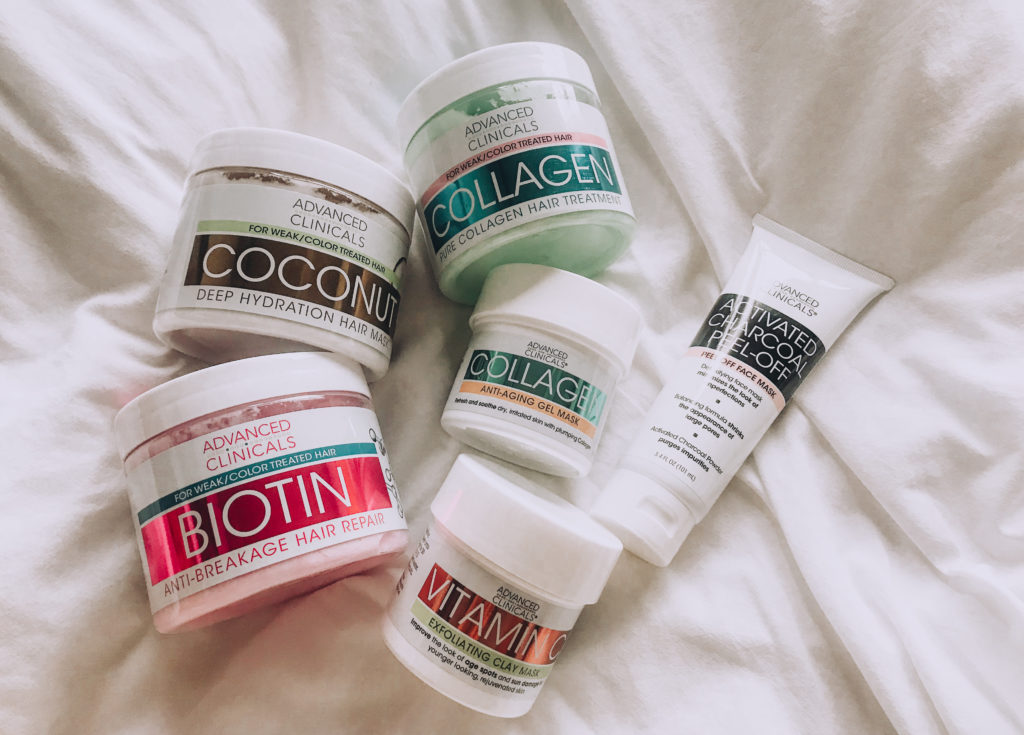 Now these are just my favorite masks from Advanced Clinicals, but they have so many other amazing products. From creams and lotions to the best serums and oils, they are affordable, effective, and our latest obsession.
As we head into this Fall season, remember to treat yo' self, mask yo' self, and remember you can also use code "SAVVY30" for 30% off!
So much love,