Miss Michigan Orientation
In the past two months I have had the opportunity to attend the Miss Michigan and Miss North Carolina Orientations. These girls left an enormous impact on me and there was no way I couldn't not write about them.
At the beginning of the Miss Michigan Orientation weekend, I got to witness the very last Miss Michigan local of the year be crowned. And oh my goodness did it make me miss competing. Well, I'm actually alright with not doing an onstage question ever again, but the adrenaline of the other phases of competition was still there.
Whenever I meet young women who are competing, I often reflect on why I wanted to be Miss America in the first place. There is something very dreamy about the crown, and I am  reminded of its history whenever I am back with my pageant family.
The morning of orientation I had no idea the friendships I would soon make. After talking to the Teen and Miss contestants about my pageant journey and the things I wish I knew, the girls continued to ask me questions for quite some time after. Questions like, "whose the most famous person you've met" and "what's the hardest part about being Miss America?" (blog post coming soon about this question, I'm excited to share). But what I loved so much is how transparent the girls became. Soon they started asking about how I handle the pressures that come with being Miss America, how I take care of myself on the road, what is the one piece of advice that helped me through competing, and many other heart questions that were honestly quite therapeutic to talk out with a huge group of my sisters.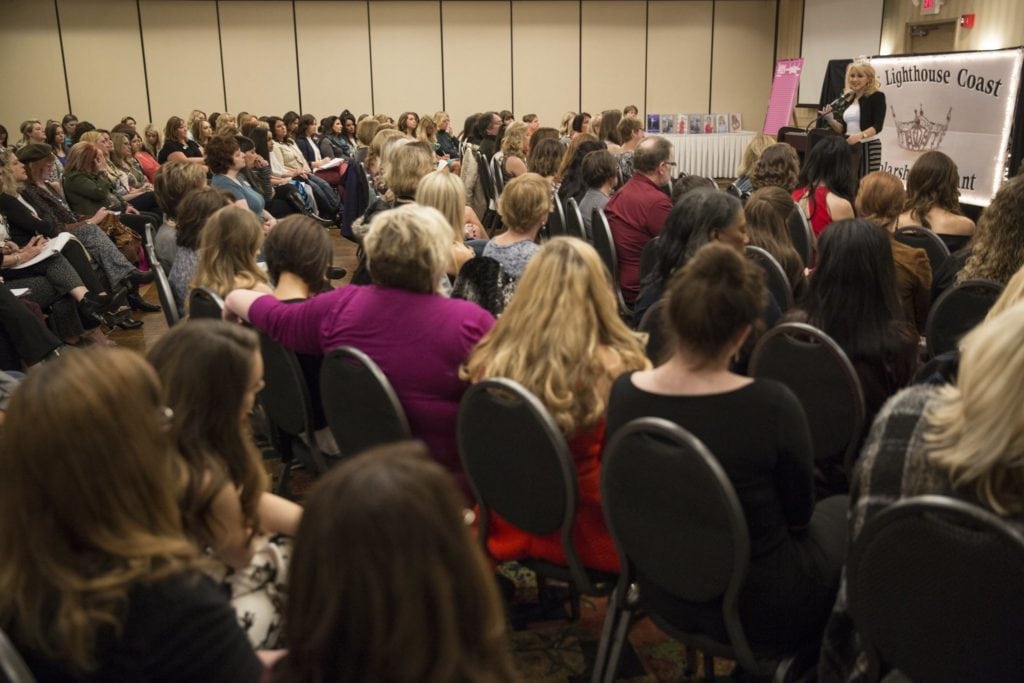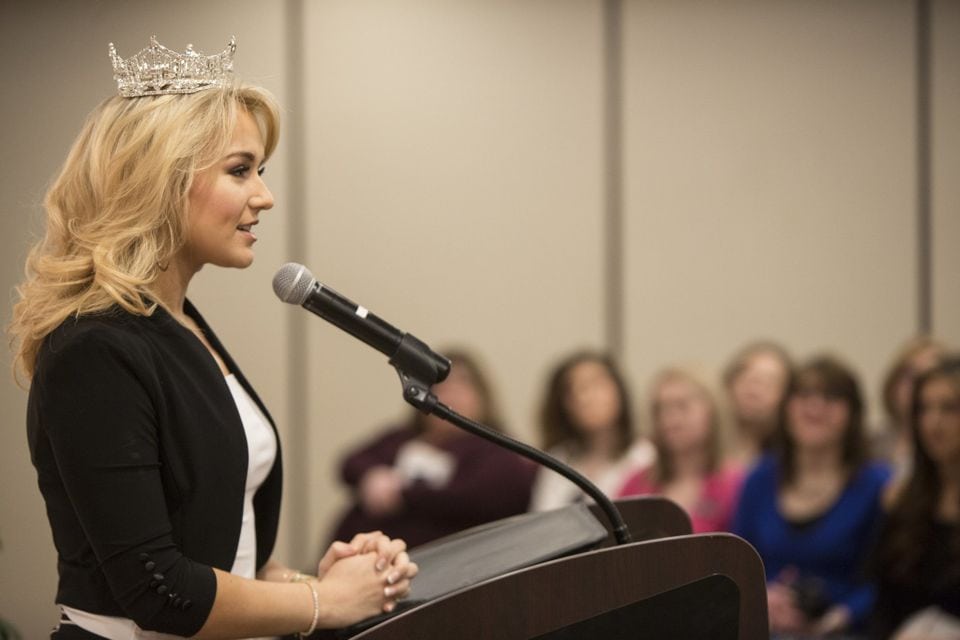 That night there was a dinner, which was wonderful, but more importantly, there was a dance party. Now many of you know I have a love for dancing, and having not danced in months, I could not contain myself. For roughly three hours we jammed out to Beyonce, Taylor Swift, and every other girl jam that we could scream at the top of our lungs. Lots of snap chats and dance moves later, our feet were throbbing and our faces were hurting from smiling so much. As I was walked back from the elevator to my room I heard a lot of giggling, and realized the teens had found out they were staying only a few rooms down from me. "Come to our sleepover! Just for ten minutes!" This is when I realized my night was just beginning. After changing into sweats, I went over to a room filled with the Miss Michgian's Outstanding Teen contestants. At first they were timid and shy, but I quickly learned this was not their true nature.  We started laughing and taking selfies and around midnight we all started talking about our stories, including the hard things we have gone through in our lives and if we had overcome or were still dealing with them. Around three in the morning I went back to my room with the biggest smile glued onto my face. Getting to meet these young women, hear their stores, and truly get to know them left me ridiculously encouraged and inspired. One of the main reasons I wanted to compete as a Miss in this organization was have the chance to talk to other girls about things I wish I knew. I wanted to tell share my story and hopefully teach these young women to not make the same mistakes I did. For so long I desperately tried to find my happiness and worth in very temporary and fleeting things, such as what people thought about me and my successes or failures. Getting to process these ideas with these Teens was one of the highlights of my year, and I even have a bathroom selfie to prove it…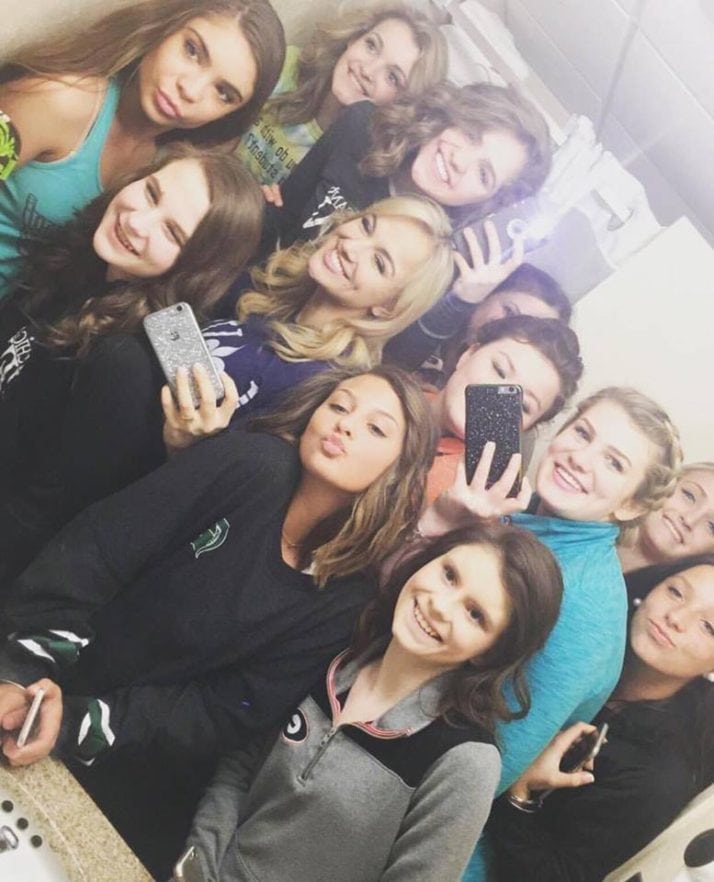 Miss North Carolina Work Weekend
I landed in Greensboro, North Carolina quite early in the morning and was greeted by the sweetest and warmest souls, which set the precedent for the rest of the weekend. Seeing rows of tables with signs that read "Resume/ Platform Sheets" gave me nervous facial ticks that took me back almost an exact year when I went to my Miss Arkansas Orientation (TBH, I had a true nervous moment when I searched through my purse thinking I had forgot my paperwork for orientation…life). The first day I had one on one time with the directors, the Miss contestants, and the Teens. Getting to meet them all was so sweet, like the way a really good commercial makes you feel.
I don't know how, but I convinced some of the Miss's to meet me that next morning for some good old six a.m. yoga. Fast forward to 5:40 the next morning, I contemplated if any of them were even going to show up. But when I walked downstairs to the workout room there was a squad of them, one of them in rollers, ready to go! 20 mins of calming "bohemian" yoga later, I was giddy to get to #missamericawerk with some sisters! How good it is to workout with a tribe of people laughing and sweating along side of you.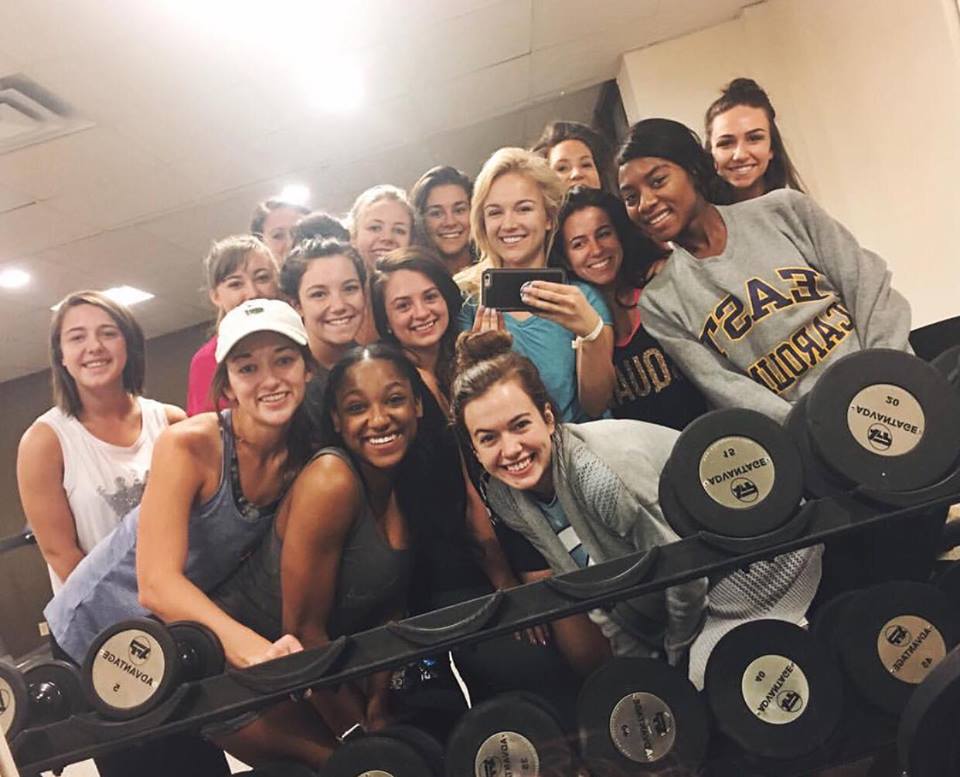 Later that morning I got to speak to the group as a whole, which was very special. Before I went to speak I was trying to think of what would be most helpful for these women, and their friends and family, to hear. What could I talk about that would be substantial? I had this feeling that I was suppose to talk about how important it is to remind ourselves about the women we look up to, and why we look up to them. But most importantly, how we can use the characteristics we admire in these women to define what kind of person we want to be.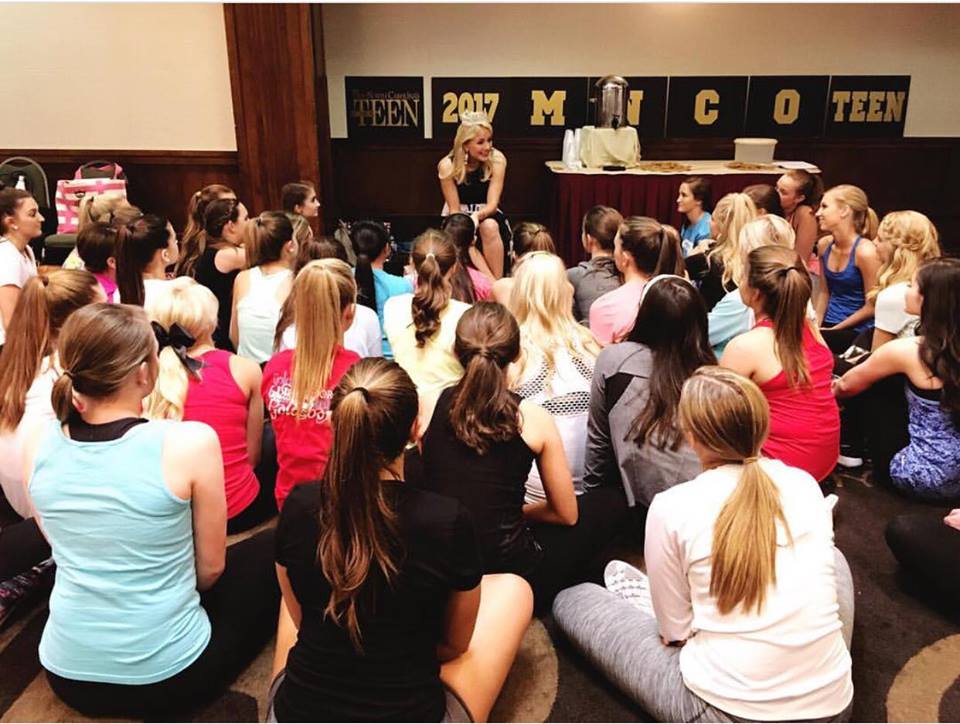 When we have a crown on our heads we have a microphone that speaks louder than many other platforms can, and because of this we are held to a higher standard. What we do on social media and how we act behind the scenes need to be just as important as the words we say. So I asked the girls, and myself as well, "what kind of Miss America do you want to be? What kind of Miss North Carolina do you want to be?", and"What kind of local titleholder do you want to be?" What is the legacy you want to leave when you crown your successor. Because when the time comes, and the crown is on your head, you will not have time to figure it out.
Again I left these women unbelievably inspired. Inspired by the impact they are having in their communities, and in the lives of people they meet everyday, myself included.
We always talk about a "pageant family", but I didn't fully realize what it meant until I started competing. There is a very deep sense of sisterhood that holds through all of the women I have met and continue to meet in this organization. AND I MISS THEM SO MUCH.
Much love,