I became Miss America 2017 on 9/11, but that day will always have a deeper meaning by what took place on September 11, 2001.
I left the 9/11 memorial with a heavy sense of gratitude, patriotism and remembrance. I know I will be processing everything I saw for the rest of my life. The memorial and the museum incredibly emphasized each individual who lost their life in the attack and beautifully respected what happened and who the attack affected. It was an unbelievably sobering experience.
If you've ever been fortunate enough to visit this memorial, you know how it is almost impossible to put that experience into words. I wanted to share some of the photos I was able to take along with some details. This is far too important for me not too. I also hope that for those of you that haven't seen this memorial, you will rush to go.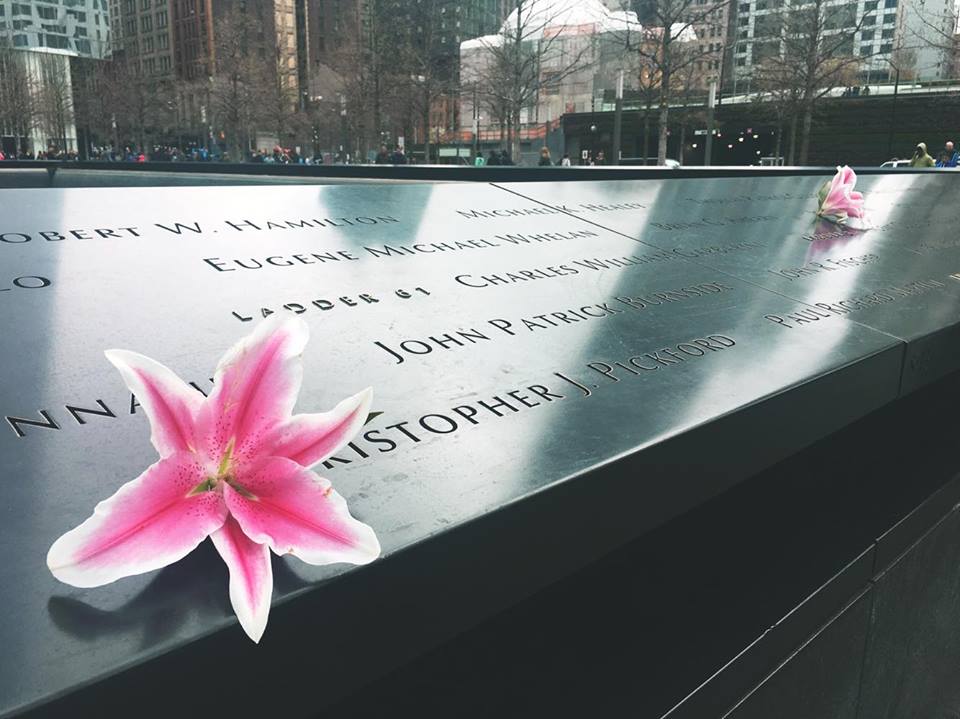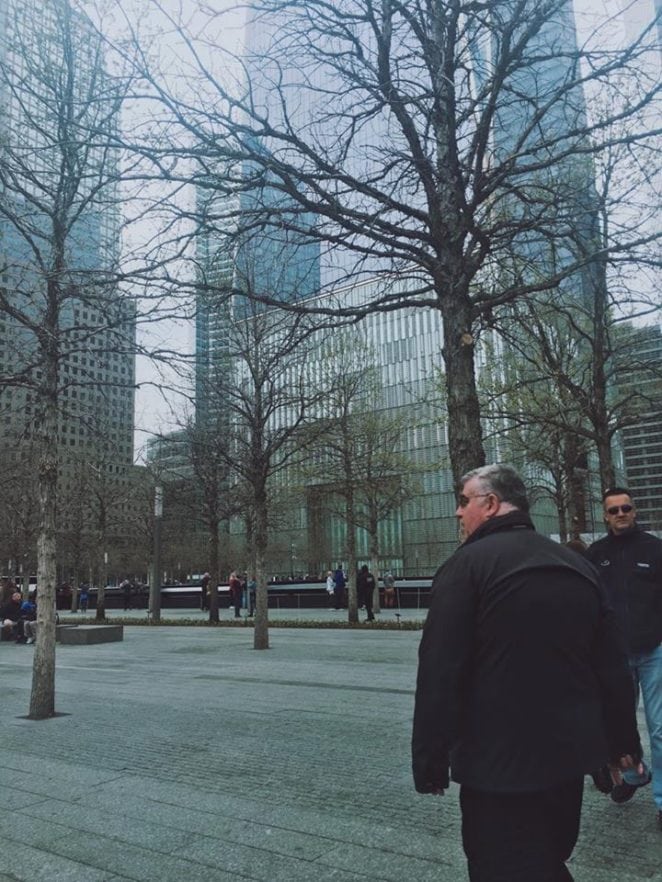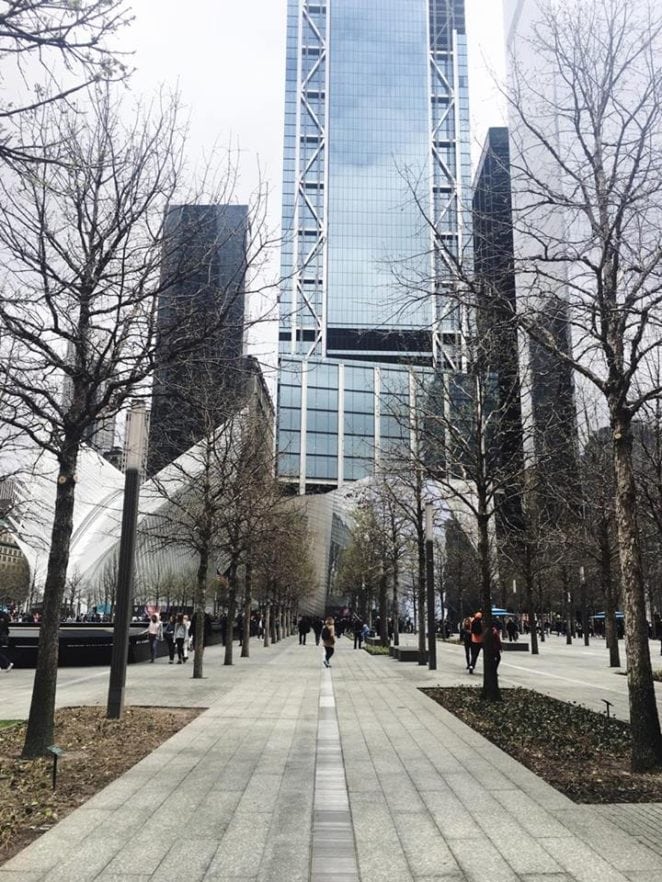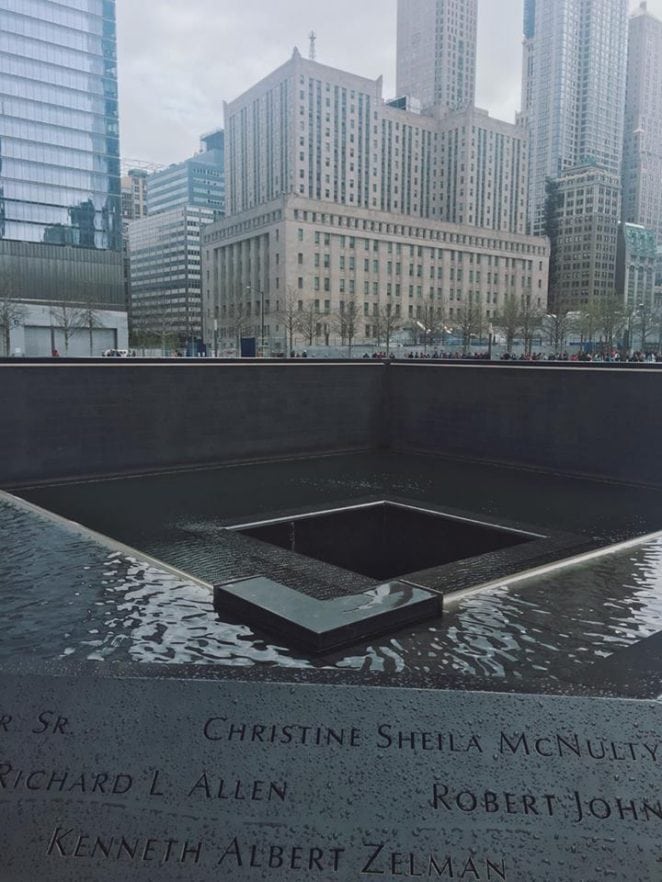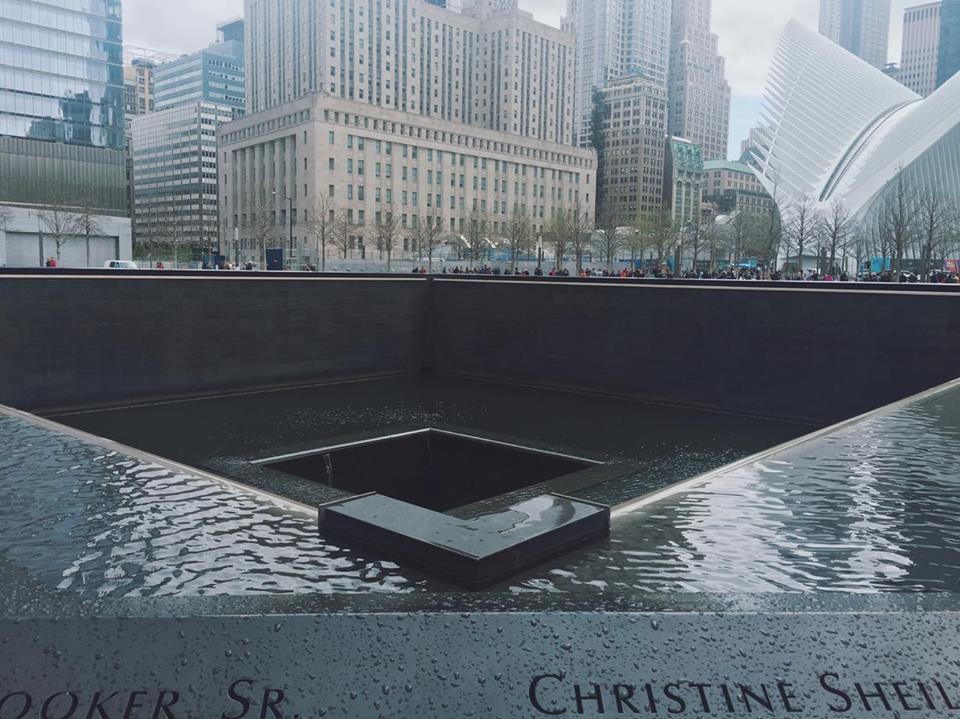 These two reflection pools are exactly where the Twin Towers once stood.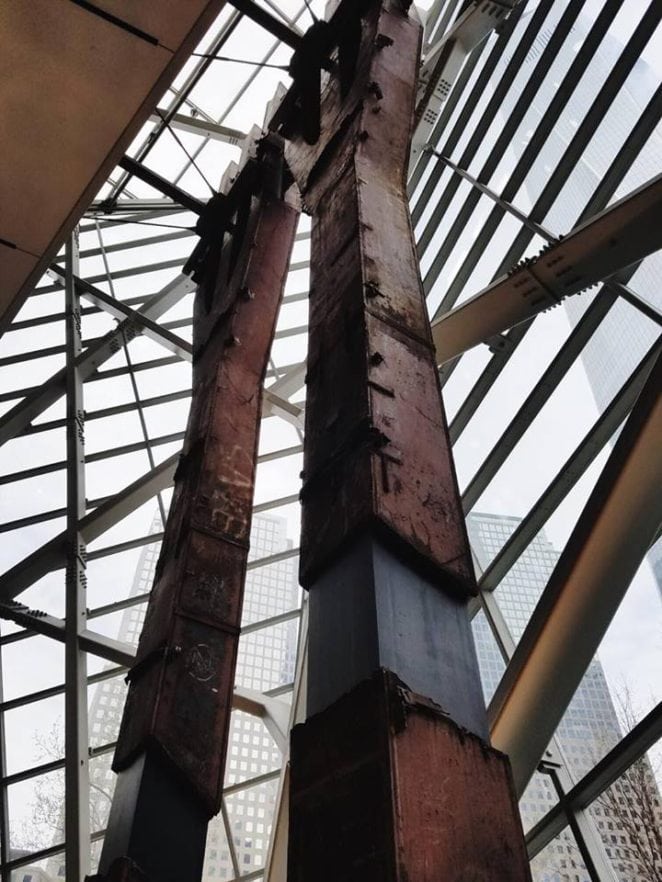 Inside of the museum.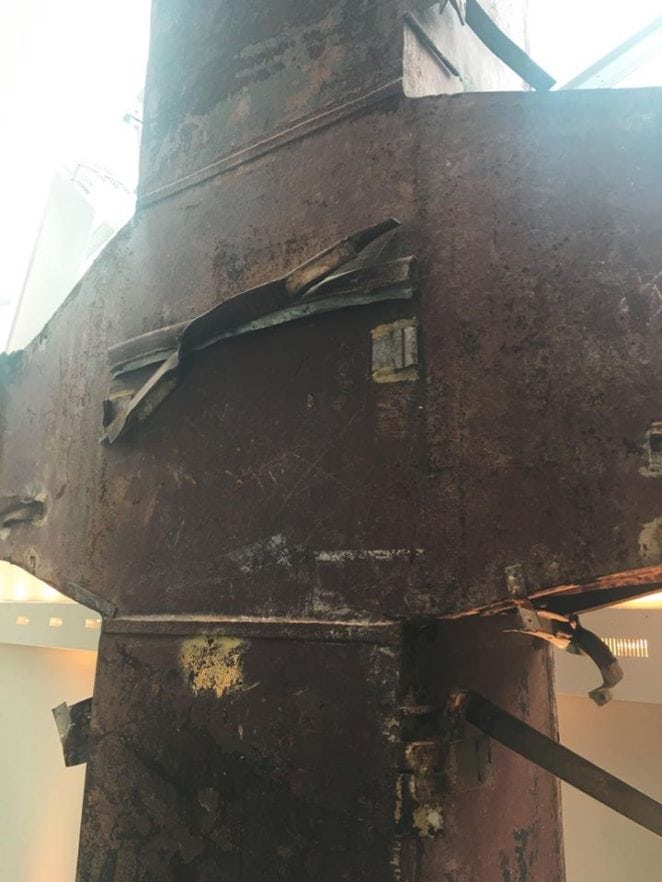 Spray paint marks where made on most of these column, naming what tower they belonged to.
The last known photograph taken of the Twin Towers.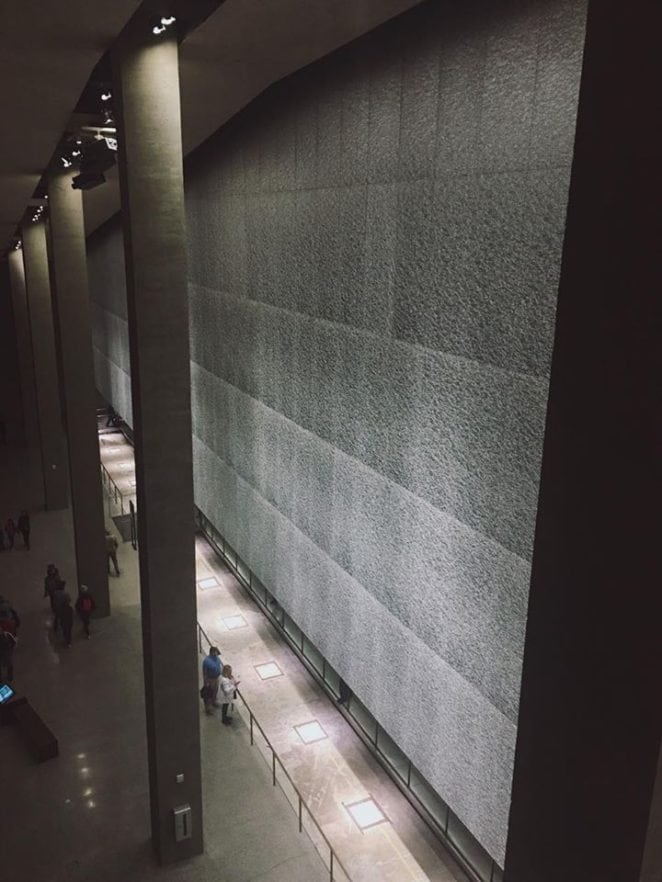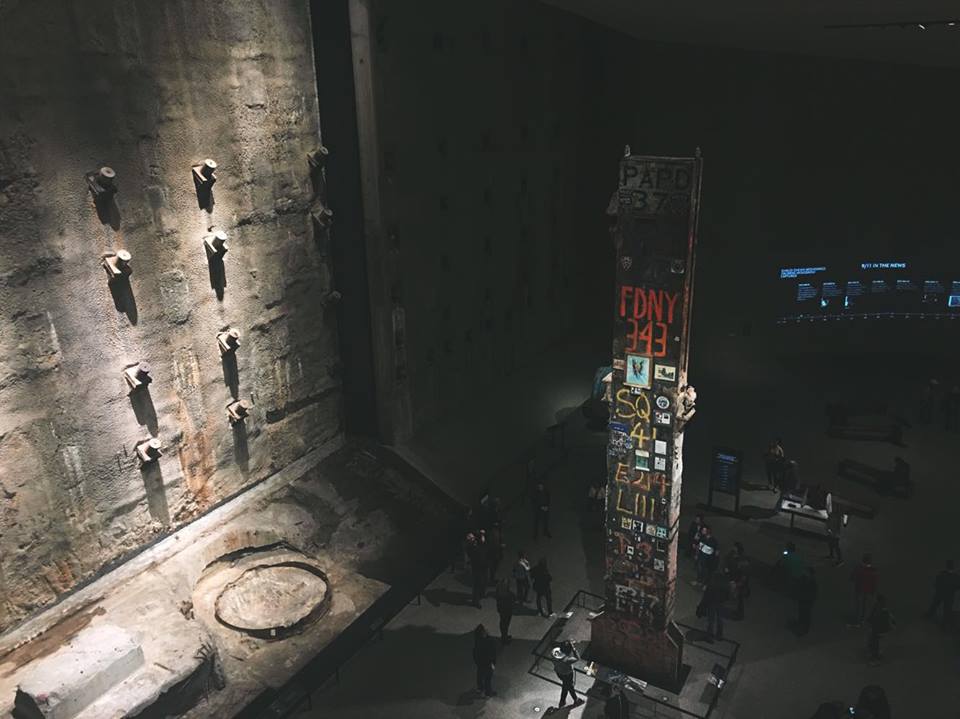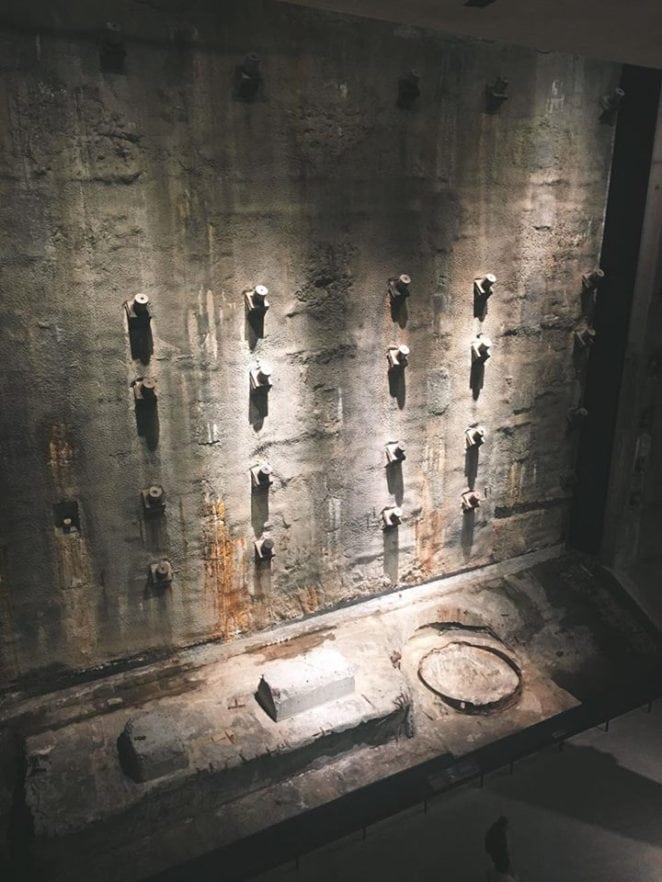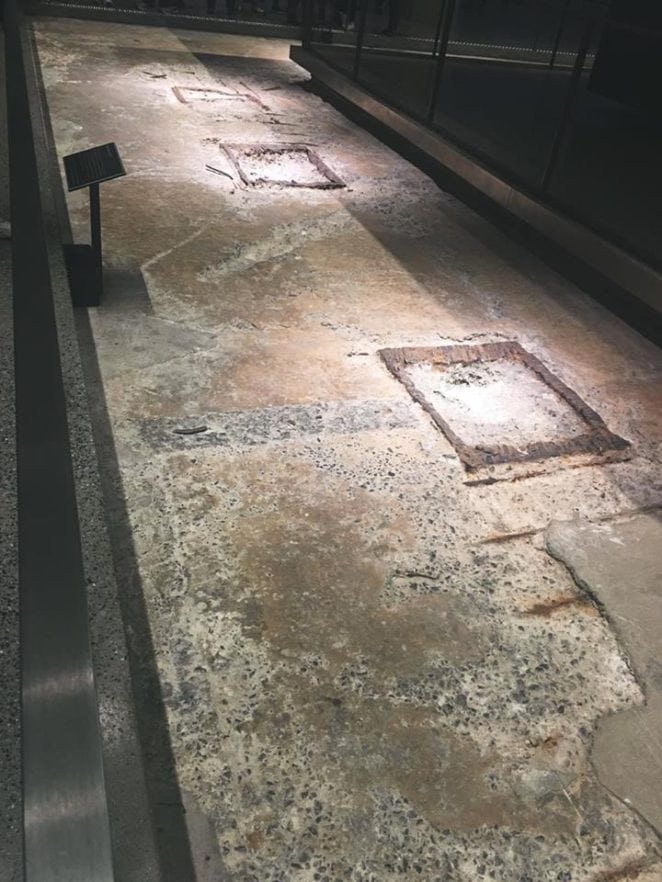 The original foundation of the columns that supported the Twin Towers.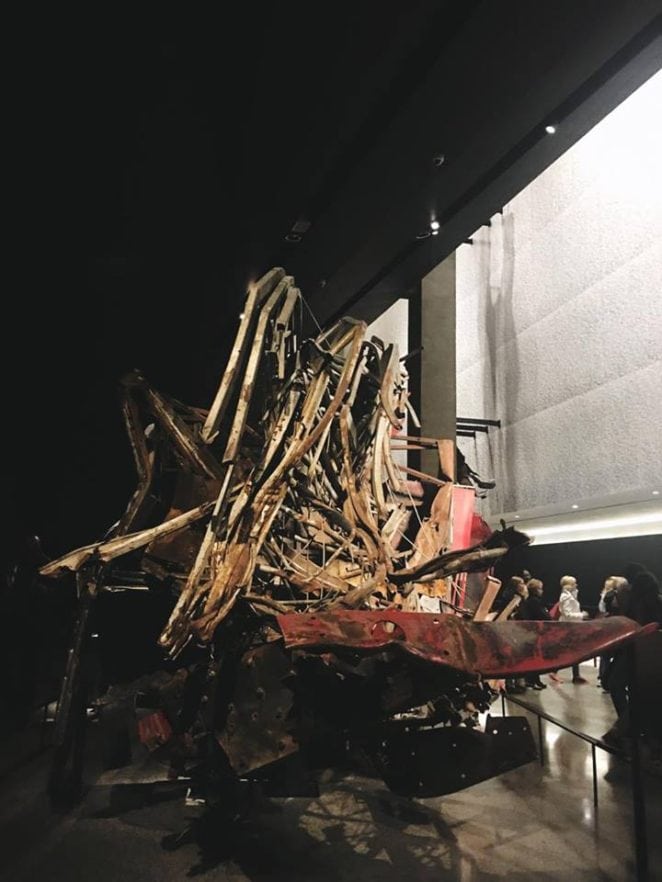 The Ladder 3 Firetruck that was destroyed when dispatched on 9/11.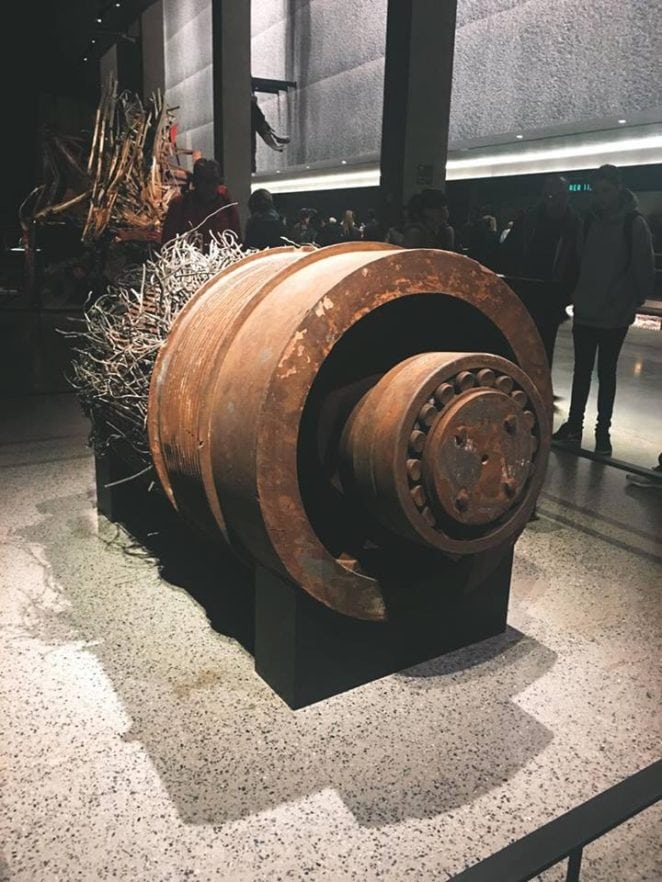 An elevator engine.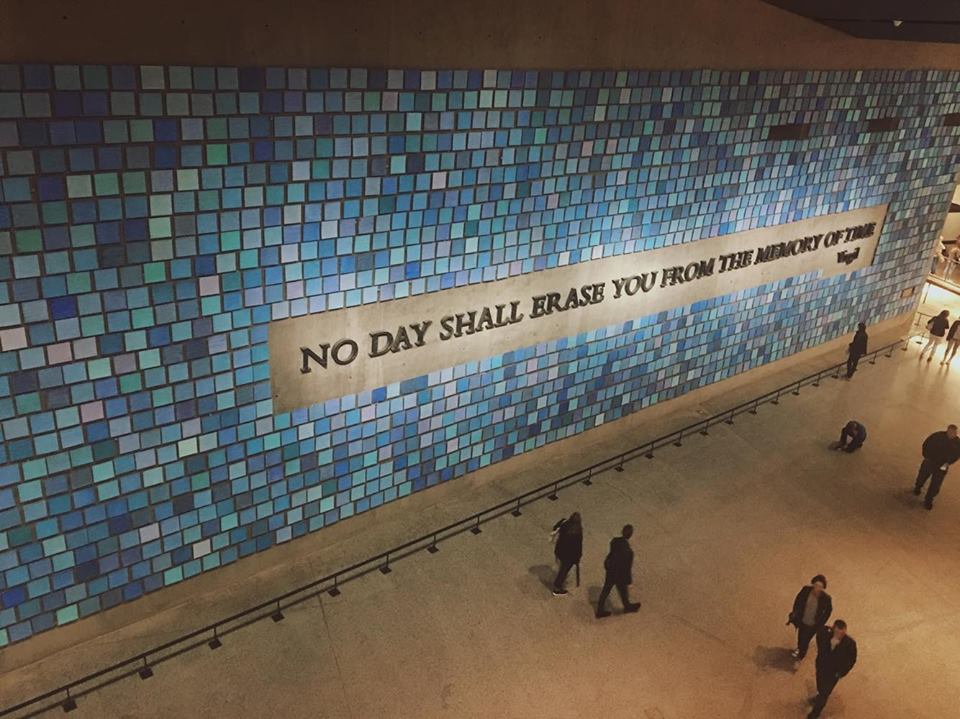 "No Day Shall Erase You From The Memory Of Time."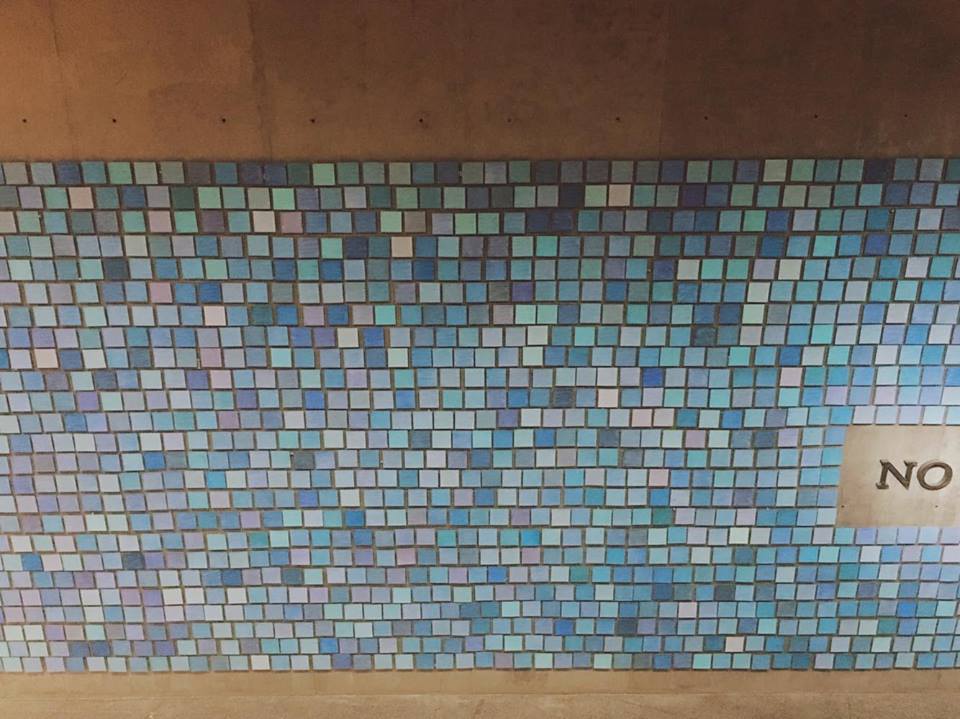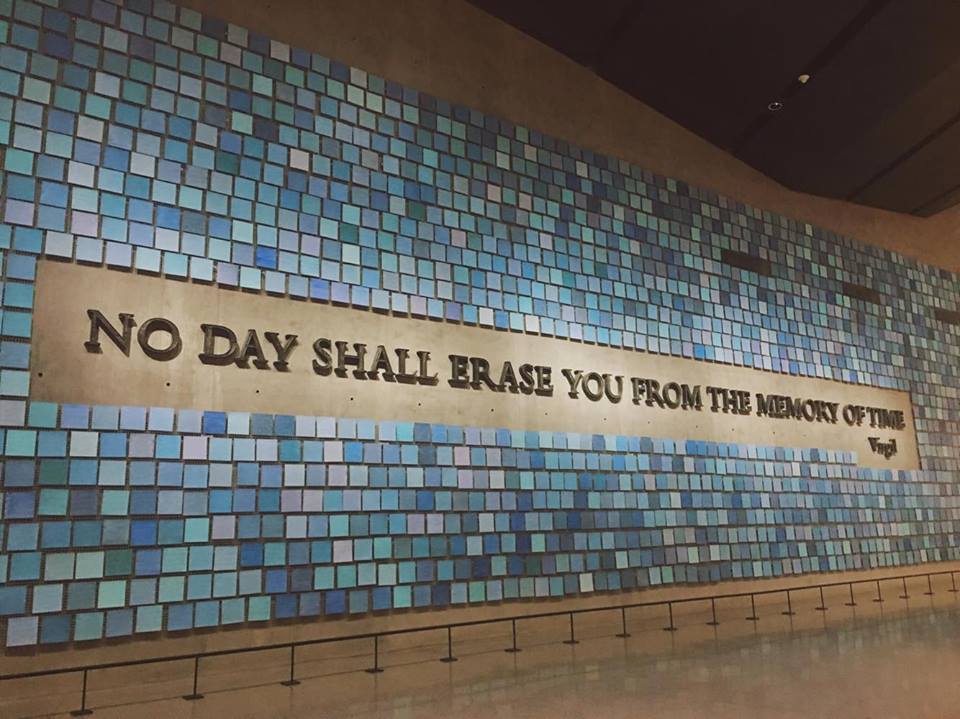 Every sheet of watercolor was painted a different shade of blue, to represent the color of the sky on September 11th as well as every individual who lost their life in the attack.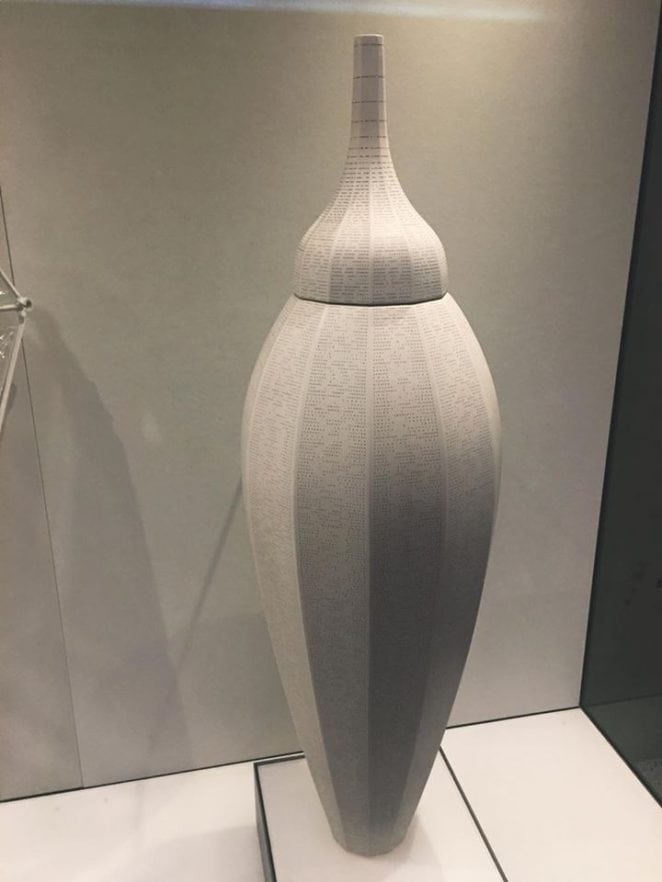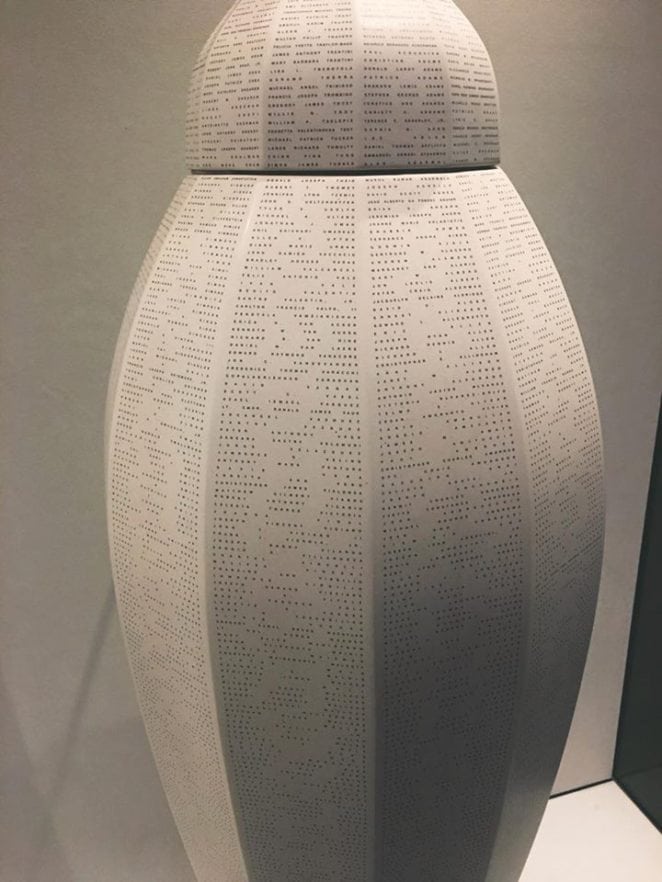 A vase inscribed with the name of every individual lost on September 11th, 2001.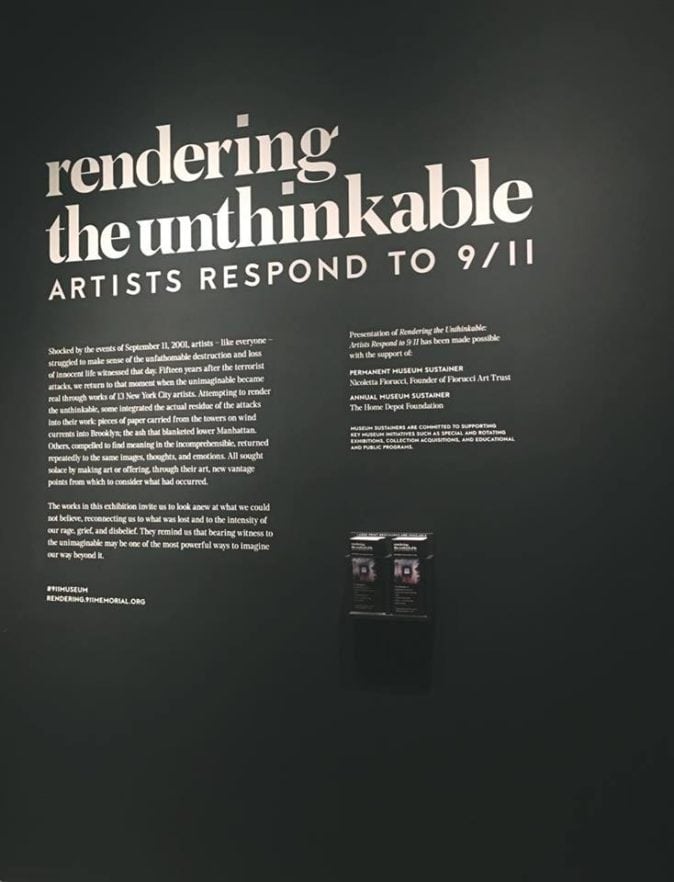 Inside the museum held a small room filled with works in response to this tragic day.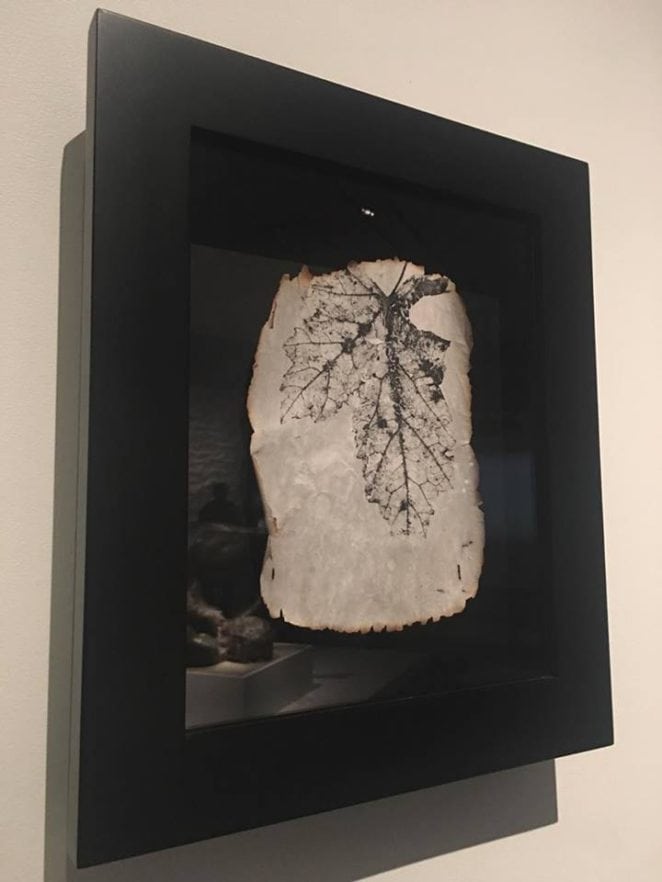 Starn, Doug and Mike. Fallen #7. 2002. Printed hand coated silver emulsion on paper.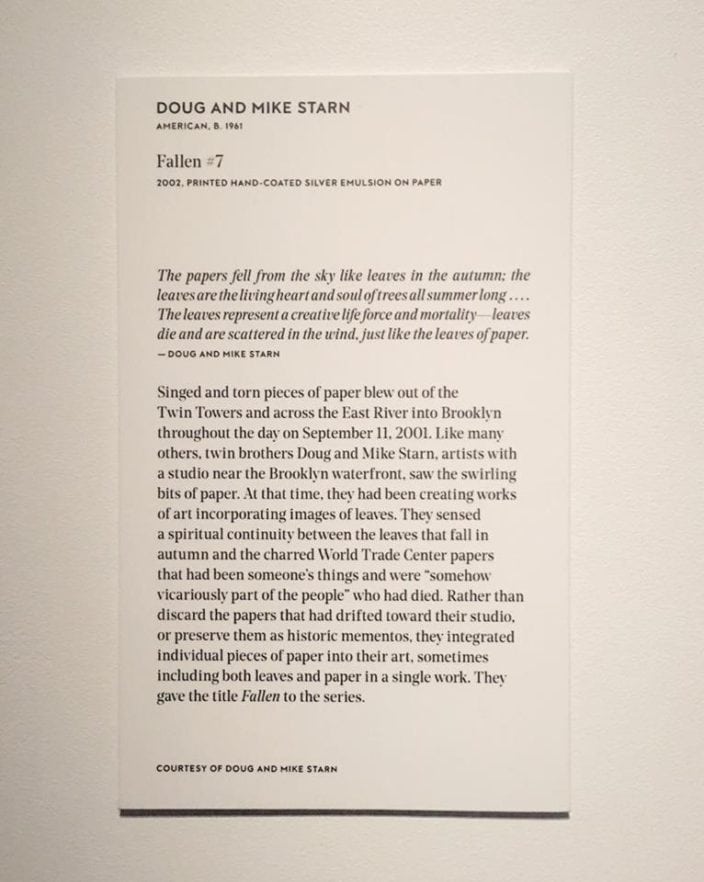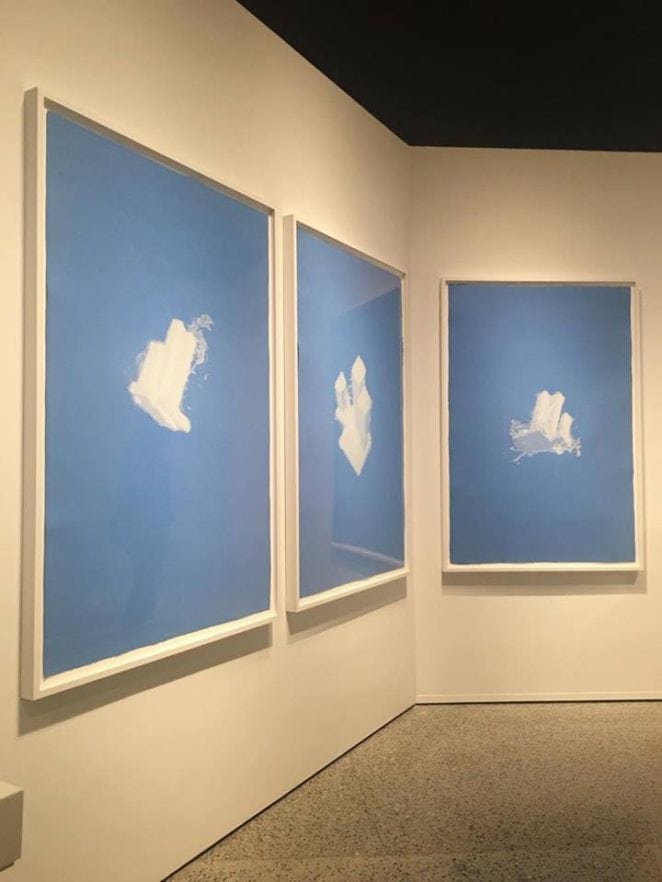 Saucedo, Christopher. World Trade Center as a Could. 2011. Pressed linen pulp on handmade paper.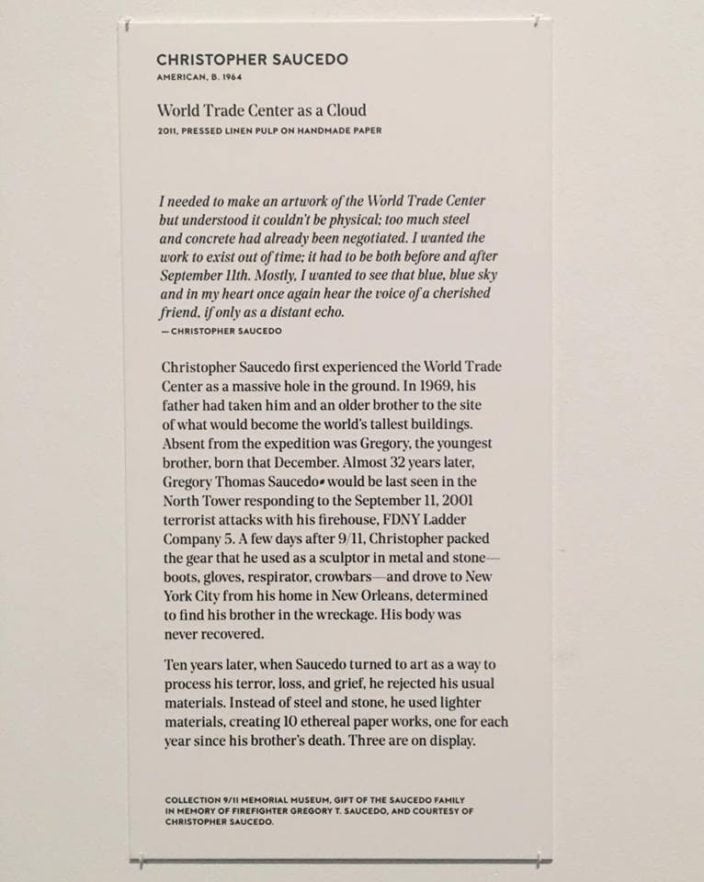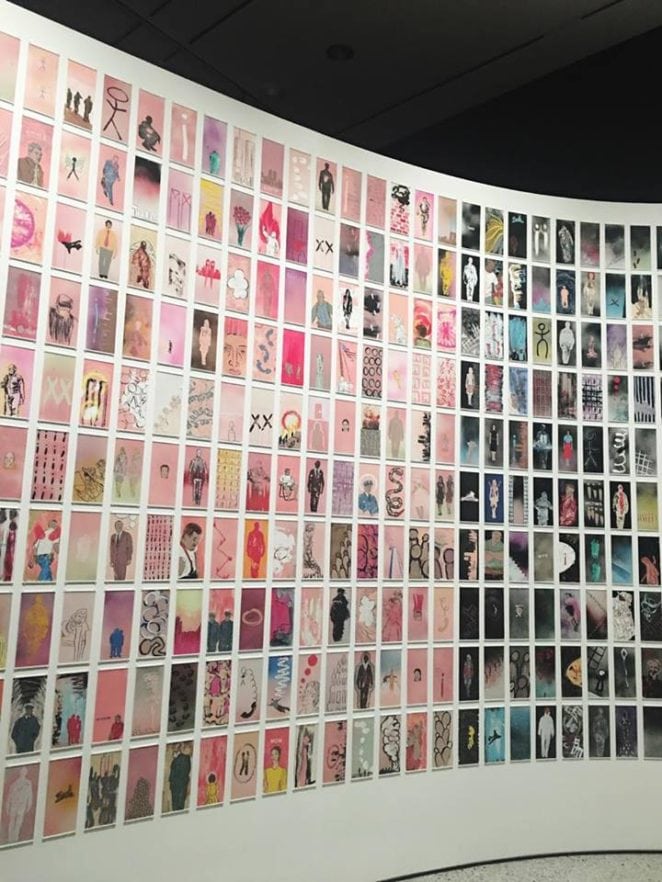 Shandler, Manju. Guesture. 2001-2004. Grease pencil, acrylic, and spray paint on polyester film.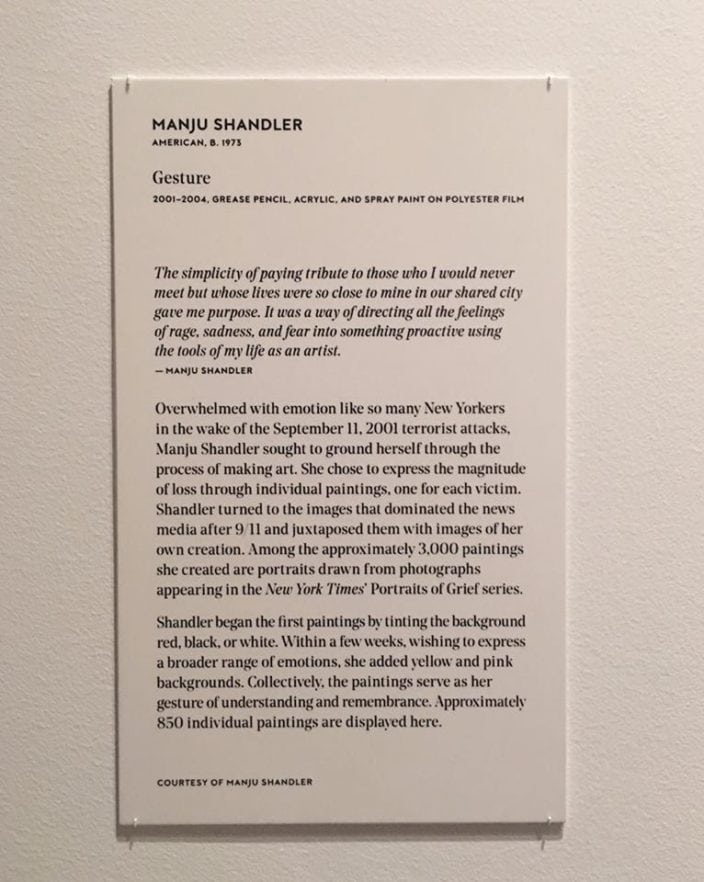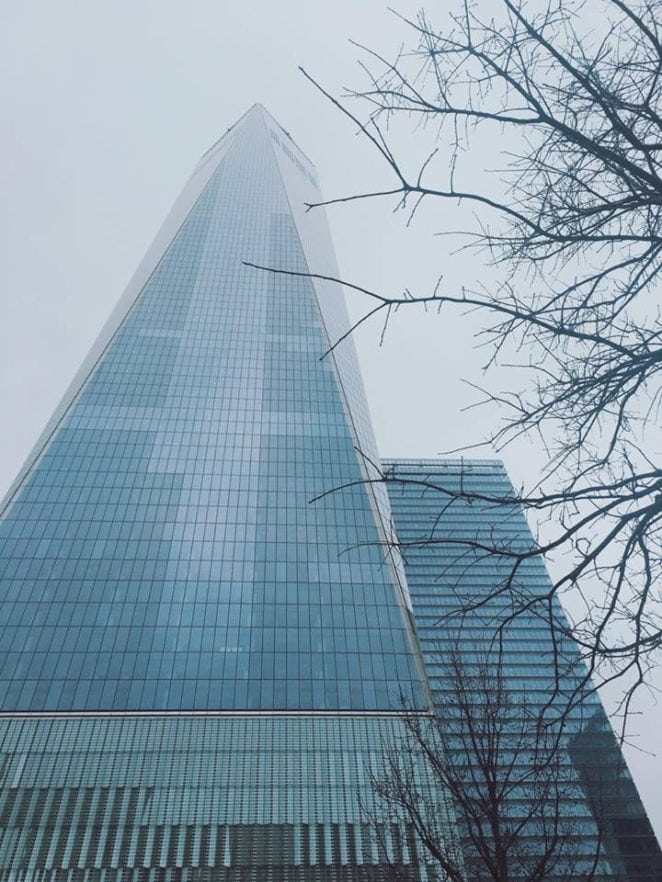 The new One World Trade Center.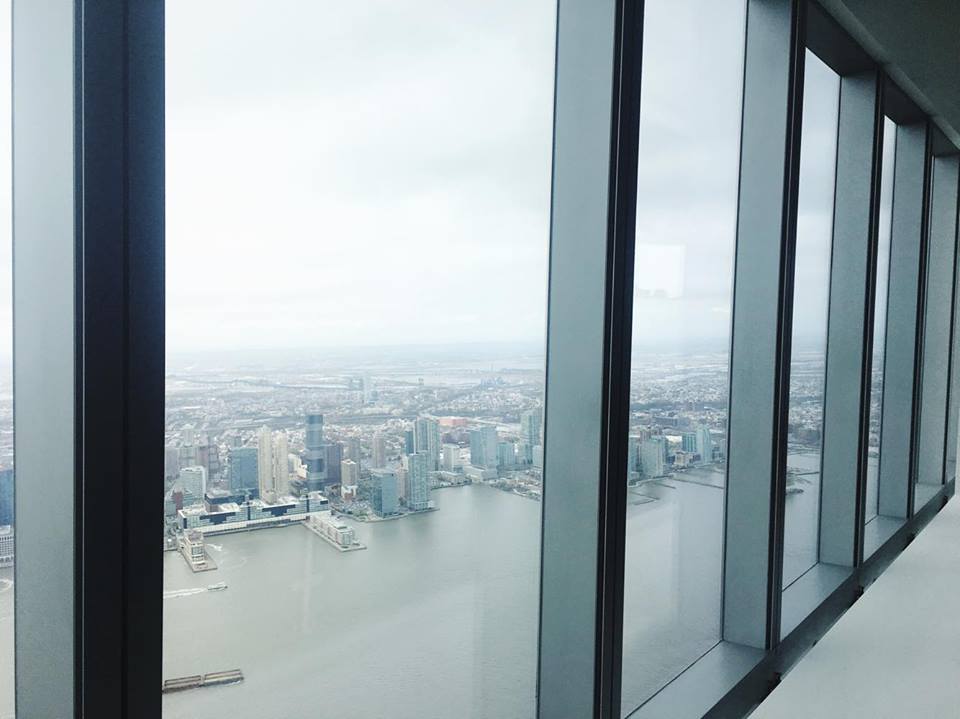 Photos of the view from the top floor of the One World Trade Center.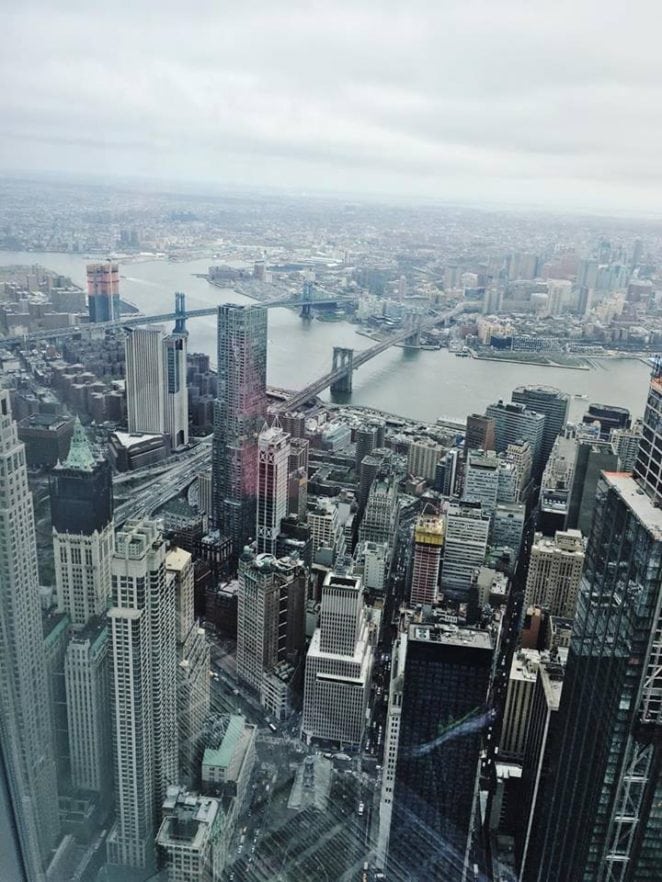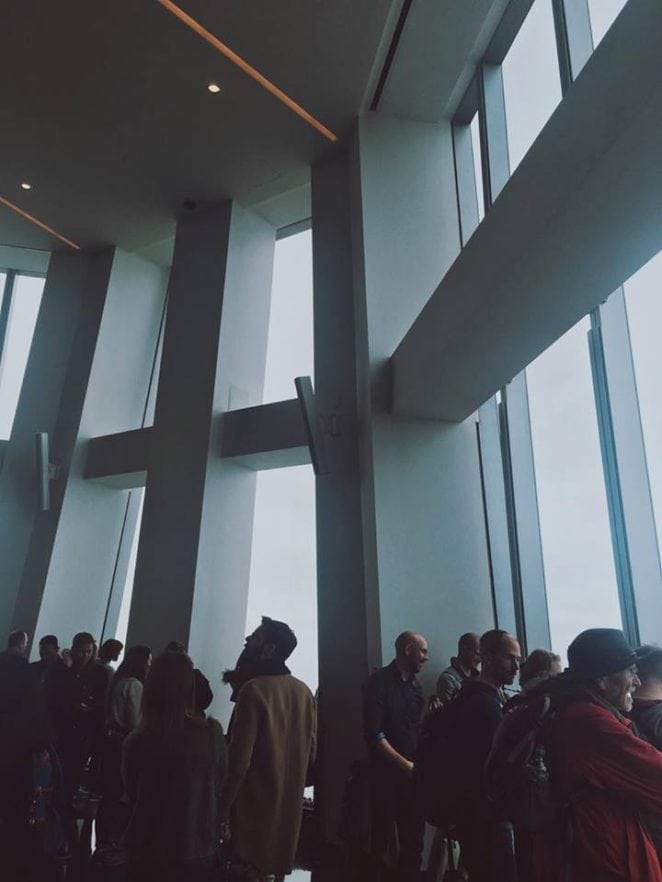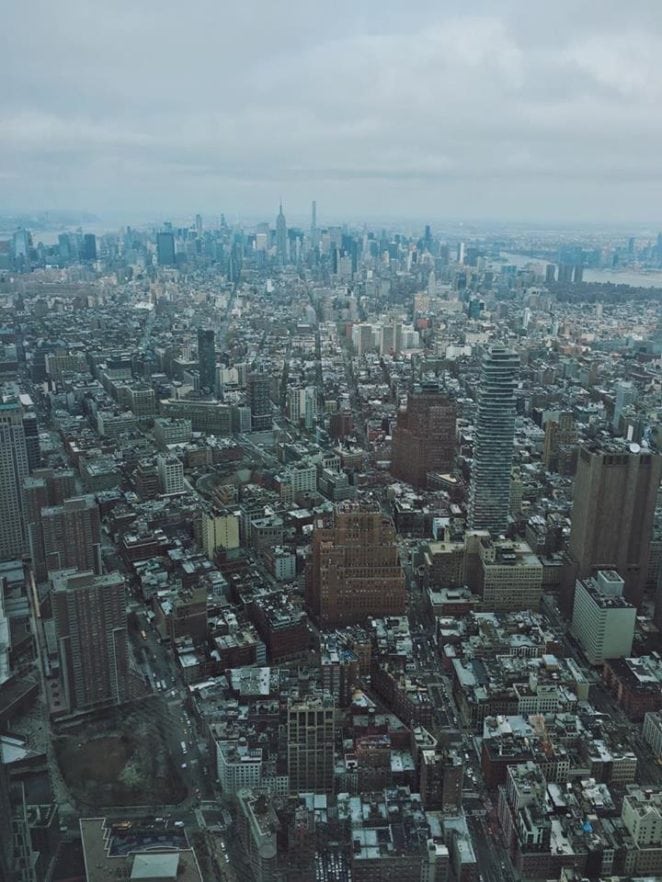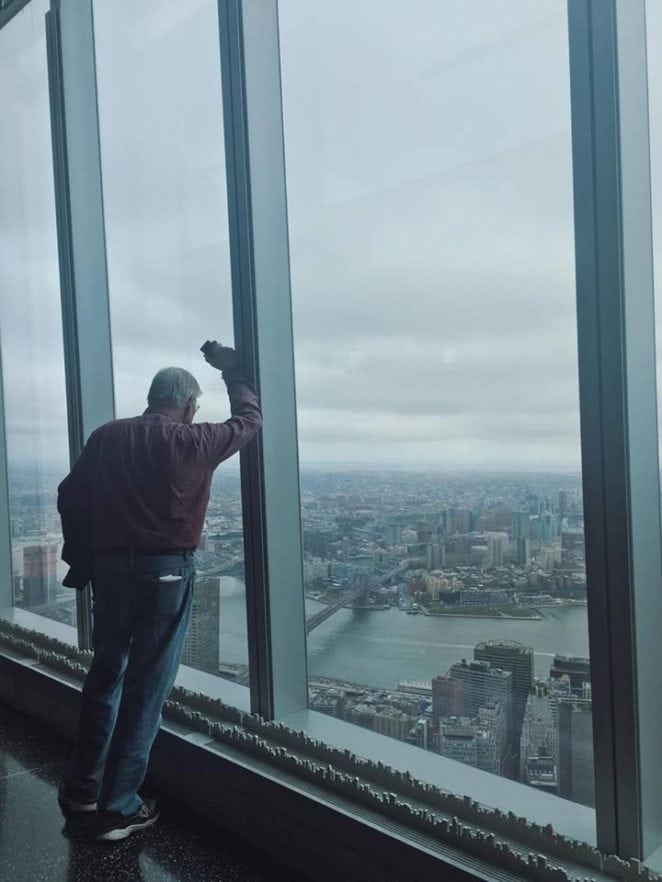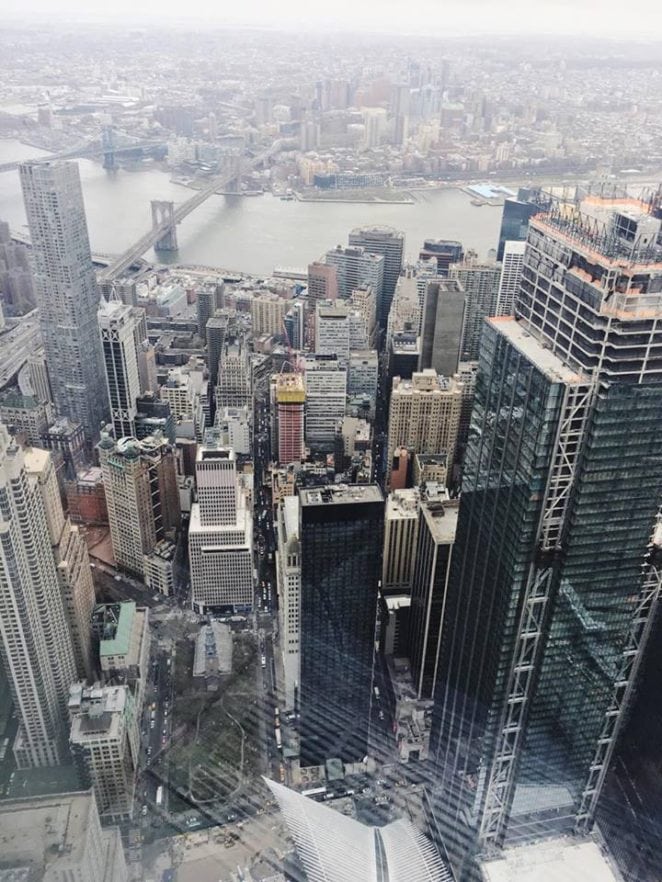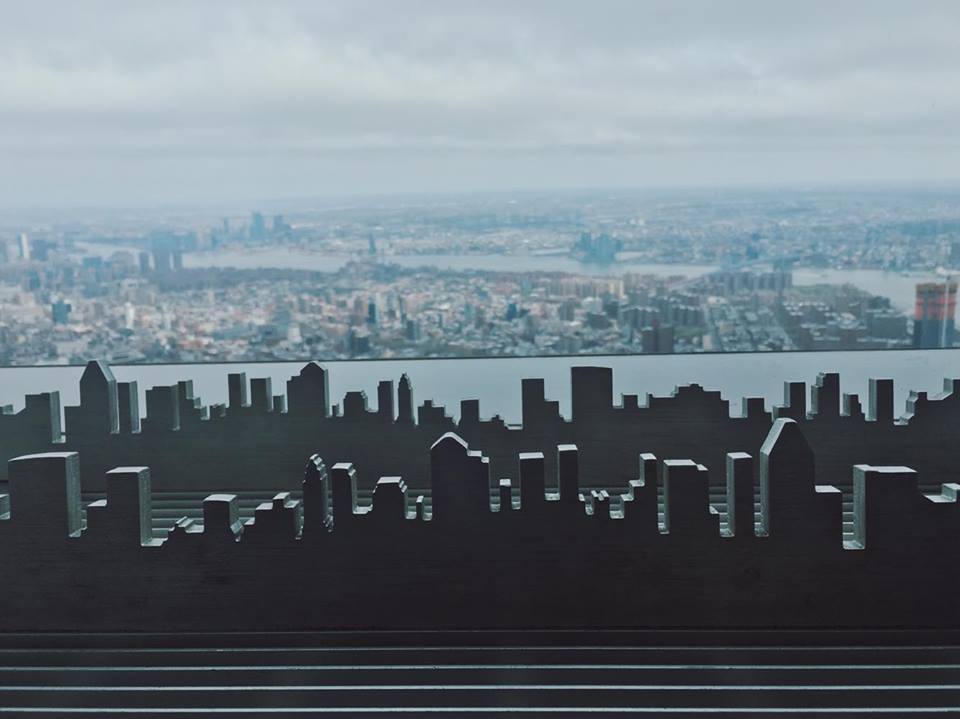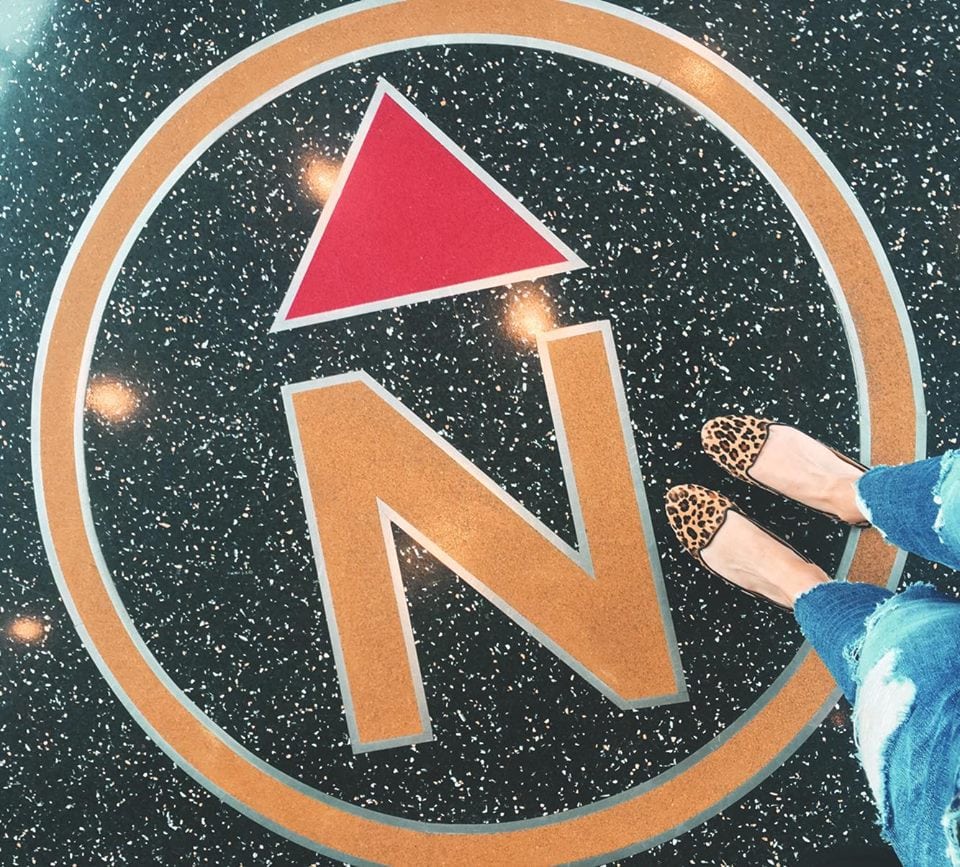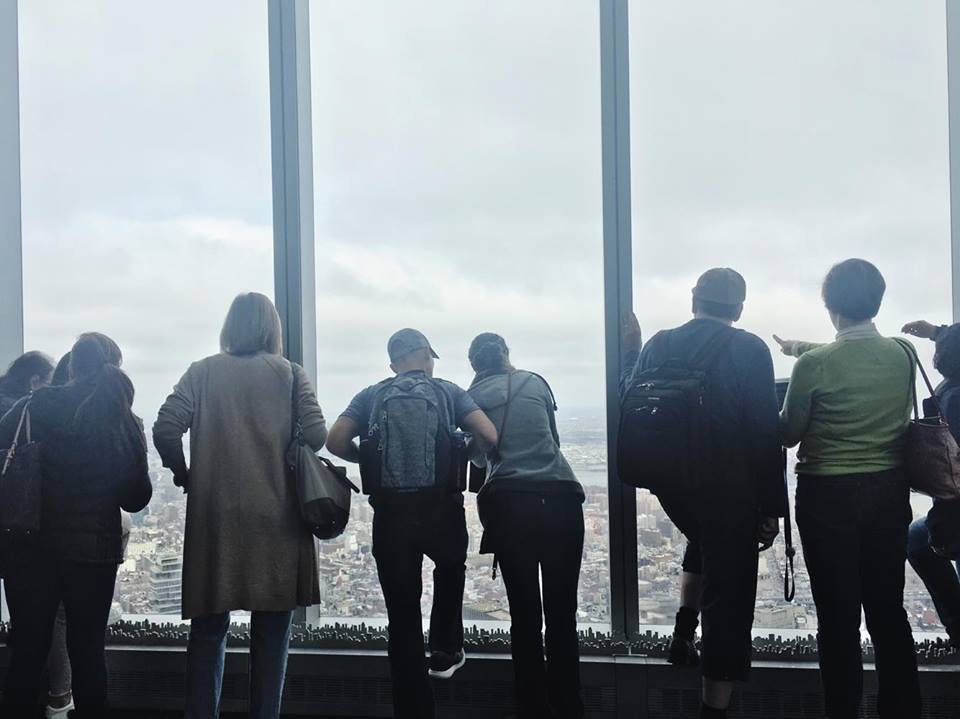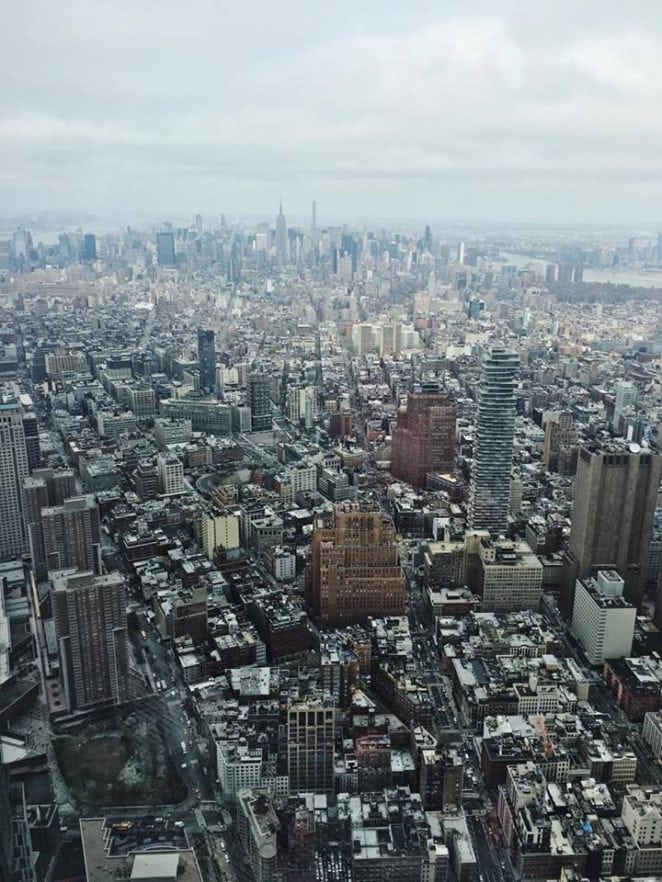 Our wonderful guide through the memorial and museum John Conroy, Director of Security for the 9/11 Memorial. He was a Sergeant NYPD during 9/11 and saw on the news that a plane had hit the North Tower. Then, when the second plane hit the South Tower, he was mobilized to Task Force in Brooklyn. After the Towers came down, he was reassigned to One Police Plaza (the main NYPD headquarters) in the Operations Command and Control center until mid-February assisting with logistics and personnel assignments for the WTC site.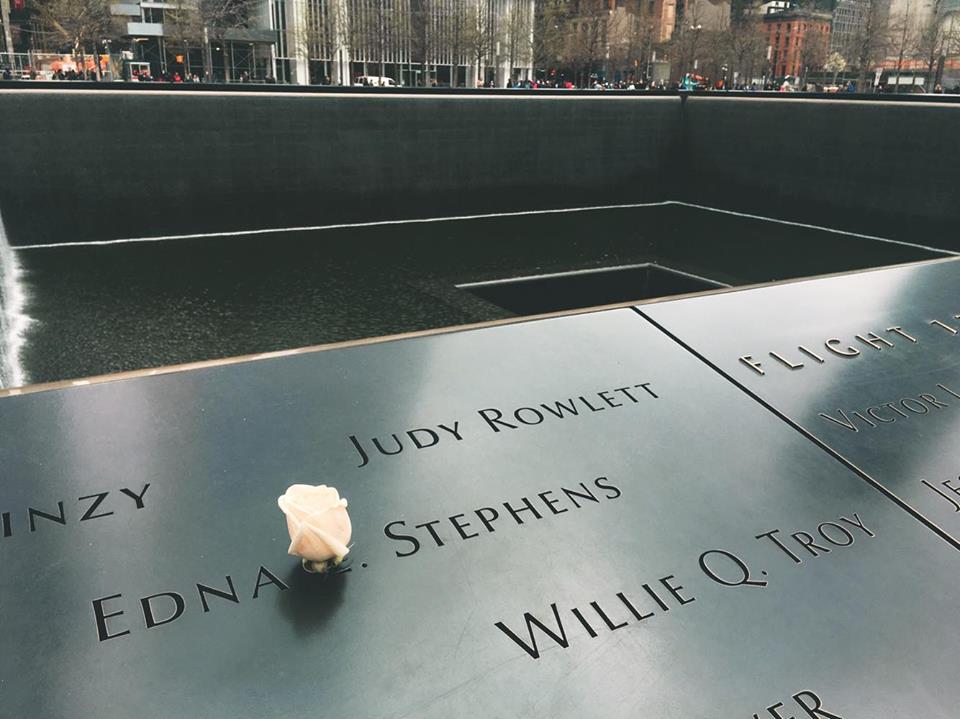 White roses are left on the names of the victims on their birthdays.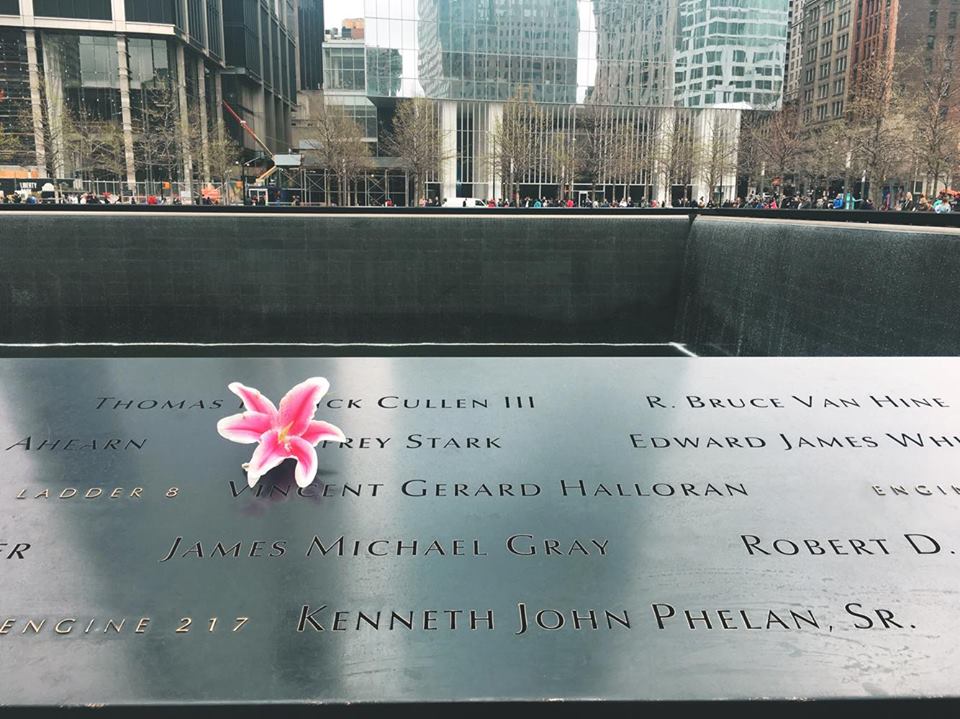 My hope is that these photos will have some of the same effects that the memorial had on me. And hopefully encourage some of you to go.