All the feels.
Art has been apart of my life for as long as I can remember.
When I was a kid I would beg for runs to Hobby Lobby or any nearby craft store and would ask for "art stuff" every holiday. When I grew up to be an angst-y teenager I still had my love for art, but when it was time to choose my major I dismissed the idea.
Art has now become much more than just my major, but has manifested itself in every area of my life. From opening my mind to making me a harder worker, finding how to bring art into my everyday life has added so many more colors in the color pallet of my life.
Two weeks ago when I went to Matt and Meredith Boyd's home, I glanced to their back porch and saw a blank canvas. I knew a beautiful and therapeutic evening was ahead.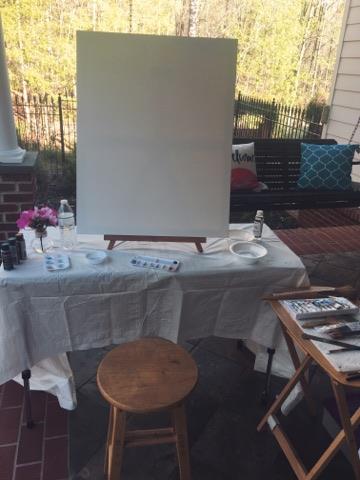 I love a blank canvas for all the artistic and cliche reasons. New possibilities. A fresh start. Anything is possible. All those cheesy but true feelings.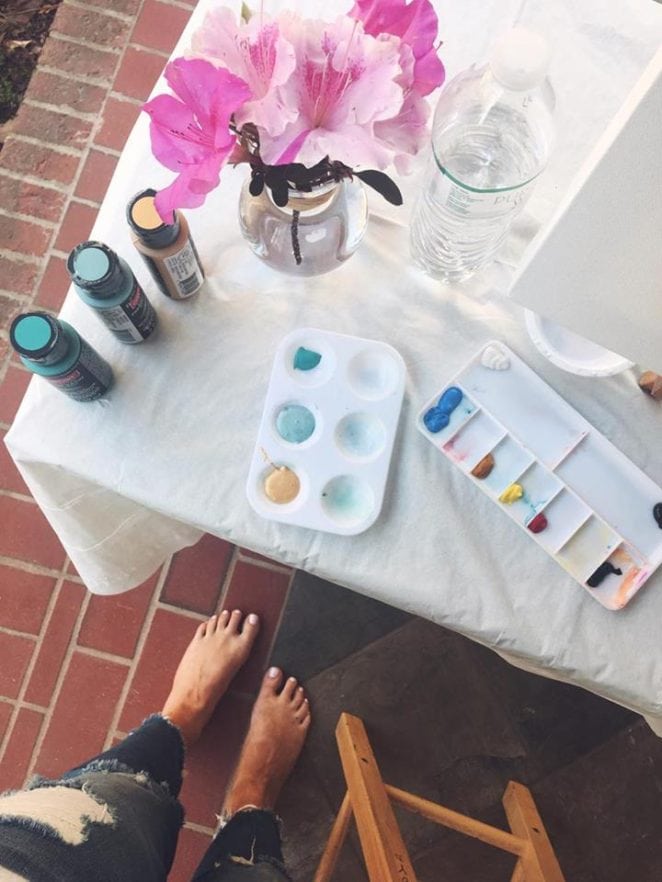 I also just really love fresh clean paint.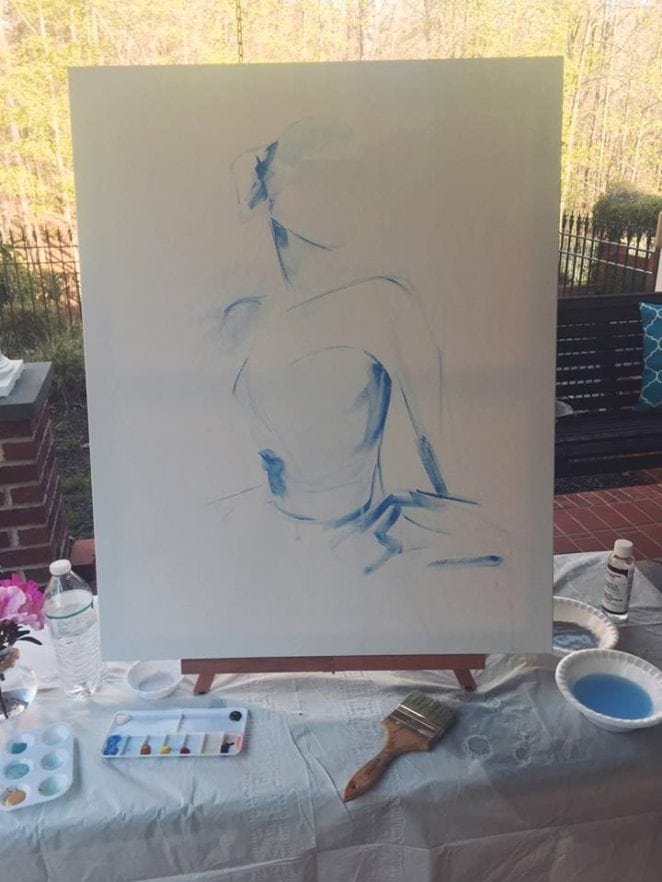 When I was trying to think of what to paint, I thought back to my "Dancing Girl" series I did my Junior Year (I'll show you all those in another blog post, they are my favorites) and decided to start there.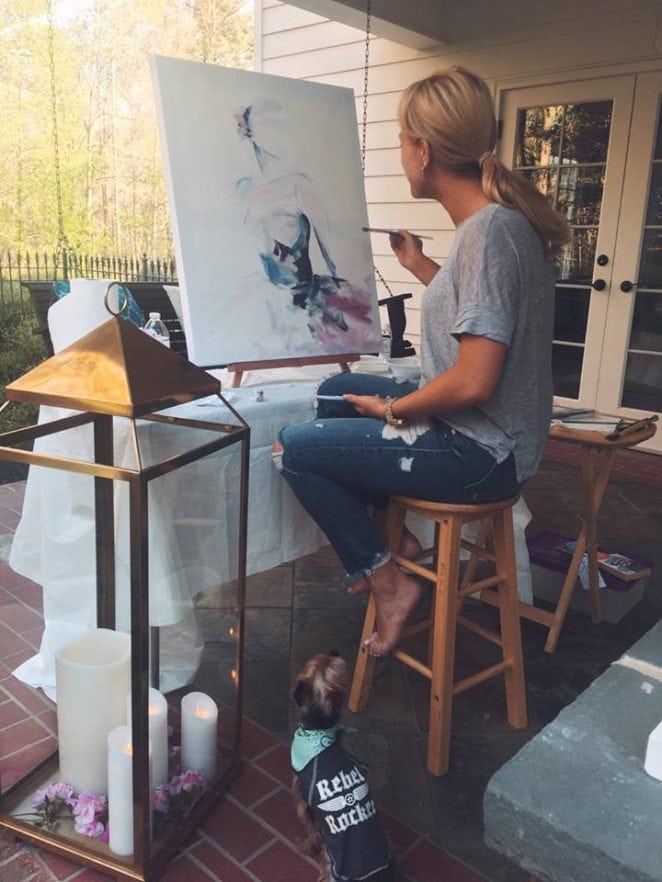 Rocky was really into the painting mood too.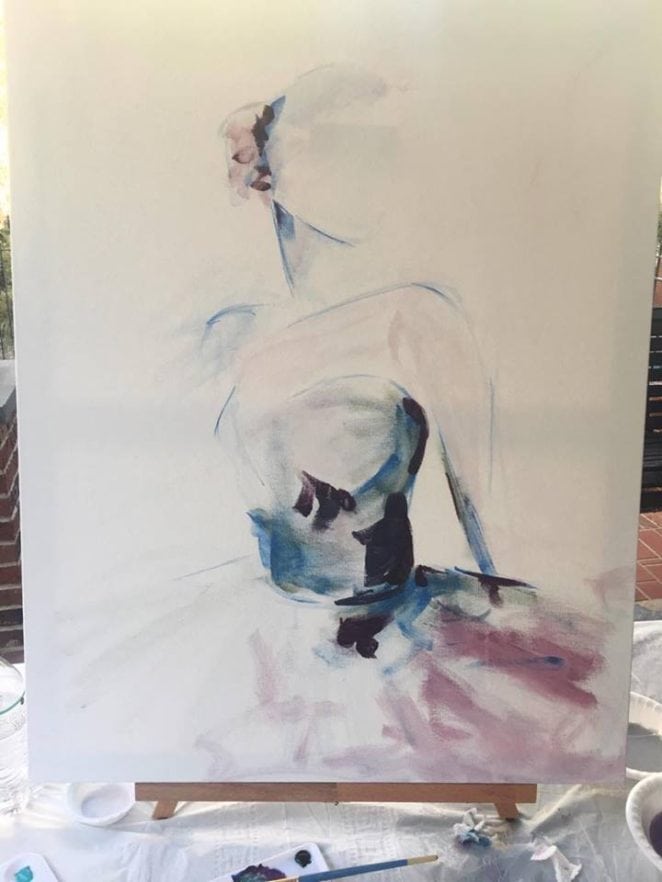 I started off with some really quick and big strokes, getting the outline for my dancer girl while also trying to catch a sense of movement in the painting. As if she is dancing off the canvas.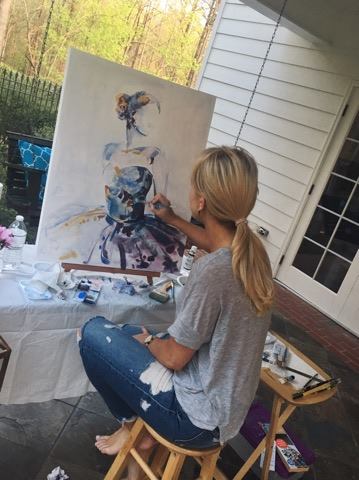 This is my happy place.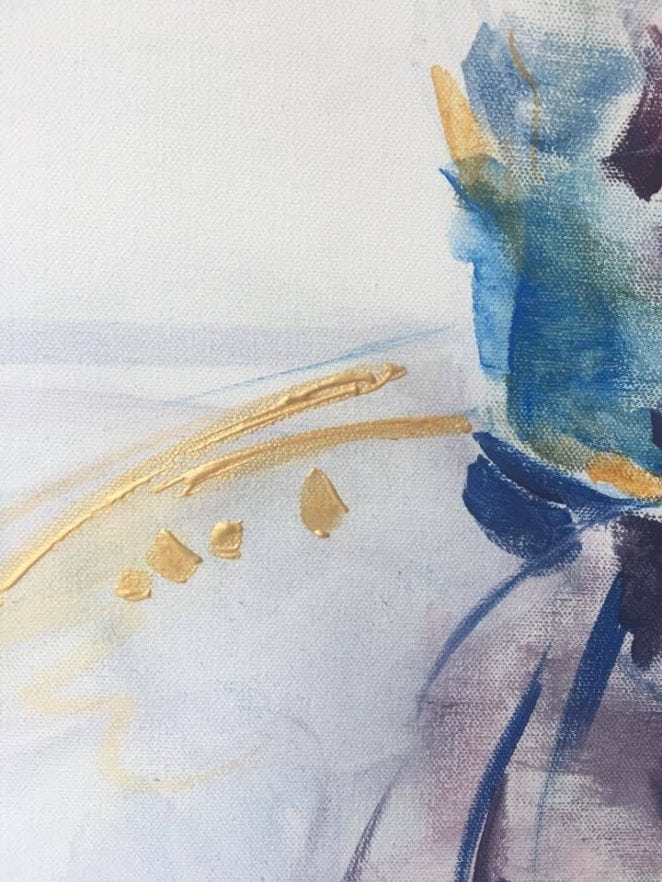 Details.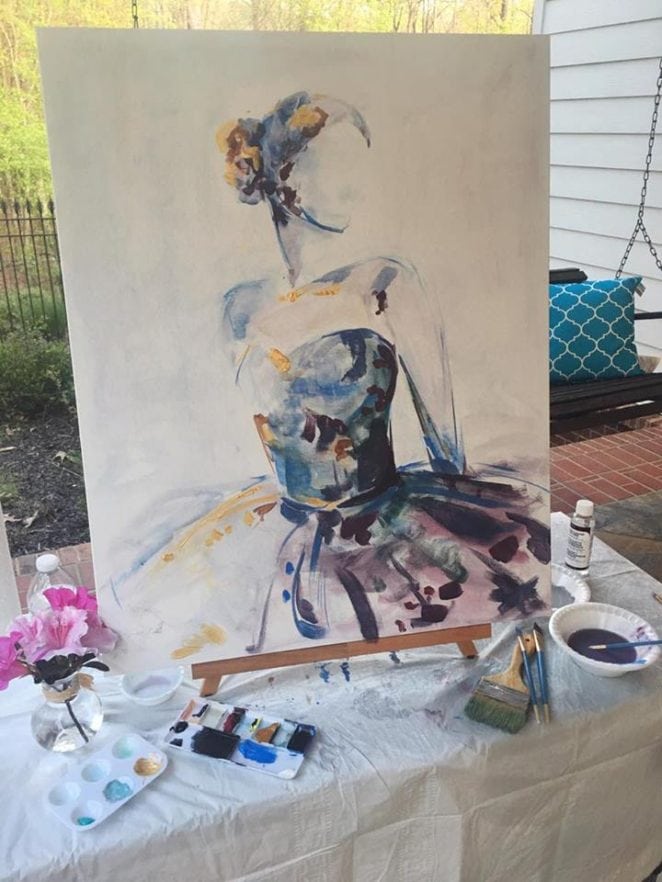 I never know when to end my paintings, but I am always a big fan of art that let the audiences' mind fill in the rest .
It took me a little while to remember how to paint, where to first put my paintbrush, how to make the work flow, and how to put my imagination to a sheet of canvas.
Art works a little like muscle memory, you never forget what you love. I am forever thankful I got to paint for the first time in forever.
I was reminded of how important it is to make time for the things that set your soul on fire. Hopefully you all will be seeing many more of these little works as this year goes on.
Much Love,