After the whirlwind of the engagement, the next question was "did you set a date?",  followed by "where are you getting married?" So after the holidays, and 22 years of imagining where I would get married, I took a day and made lots of appointments.  I enlisted my Mom "KarBear" and best gal Courtney to help figure things out, and wanted to compare things all in one day to keep them fresh in my mind.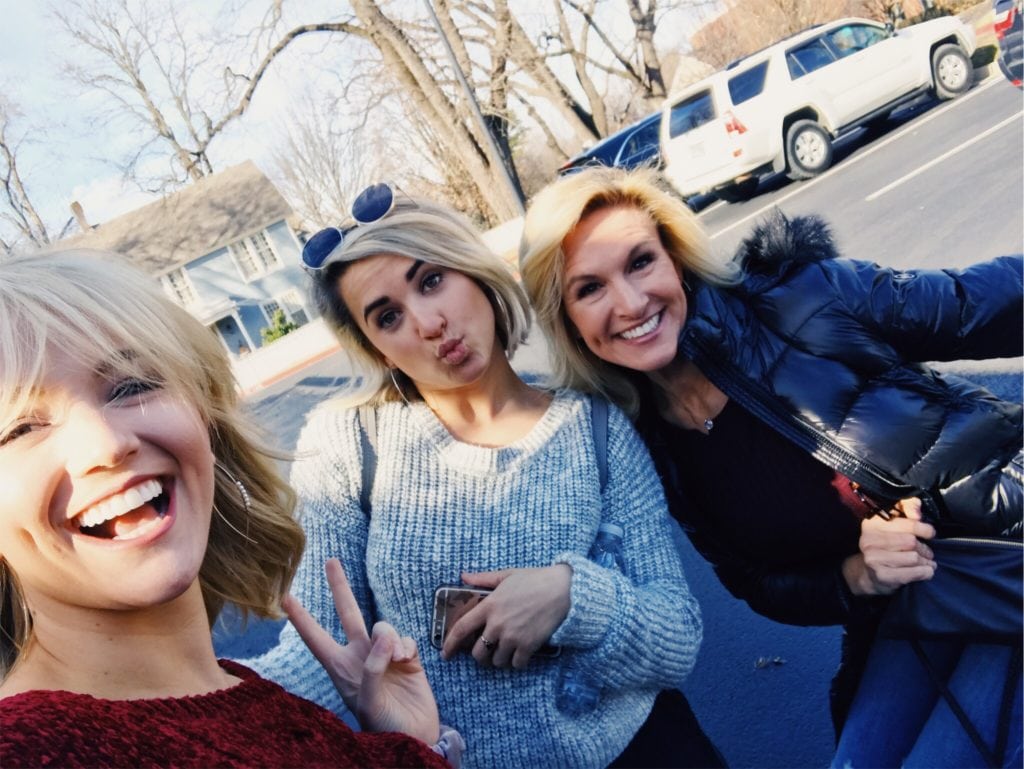 Fun fact, this selfie was taken right before we walked into the Record.
At the end of the day, I landed on The Record in downtown Bentonville right off the square (*que happy dance*).  It was the original home for the Benton County Daily Record, recently renovated and was a perfect fit for my vision.  It really is a blank canvas.  With beautiful ceilings and open spaces, I CAN NOT WAIT to see it on our day.
I fell in love with The Record because of how unique and open the space is, but how we can also make it into our intimate wedding. Being a creative person, I got so excited with how personal we can make this space!  Can't wait to show you what we have already planned out…but we'll wait a while to show you all that. 🙂
Even within our first meeting with the Record, I knew the team behind the Record would work with me to help make things happen (THANK YOU!). They have been so much fun to work with and I know the friendships I have made with their team will last far beyond our wedding.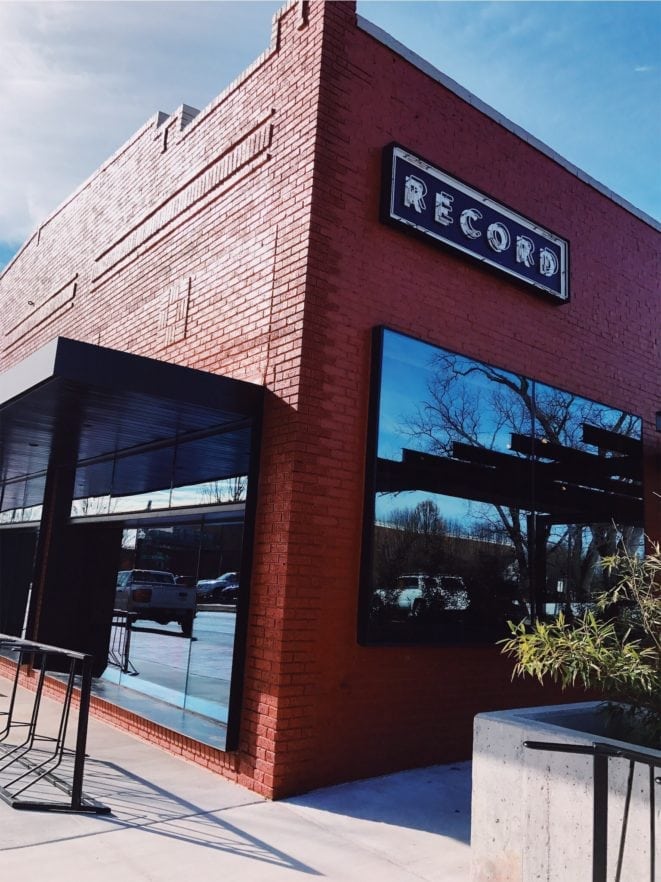 I am seriously in love with every part of this building.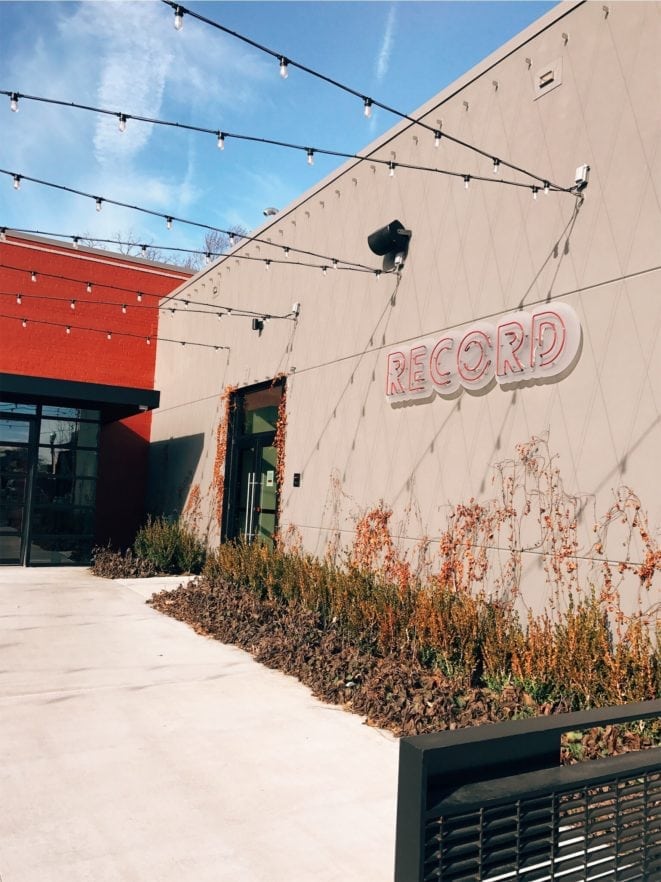 In the Summer this wall will be overtaken with vines. *HEART EYES*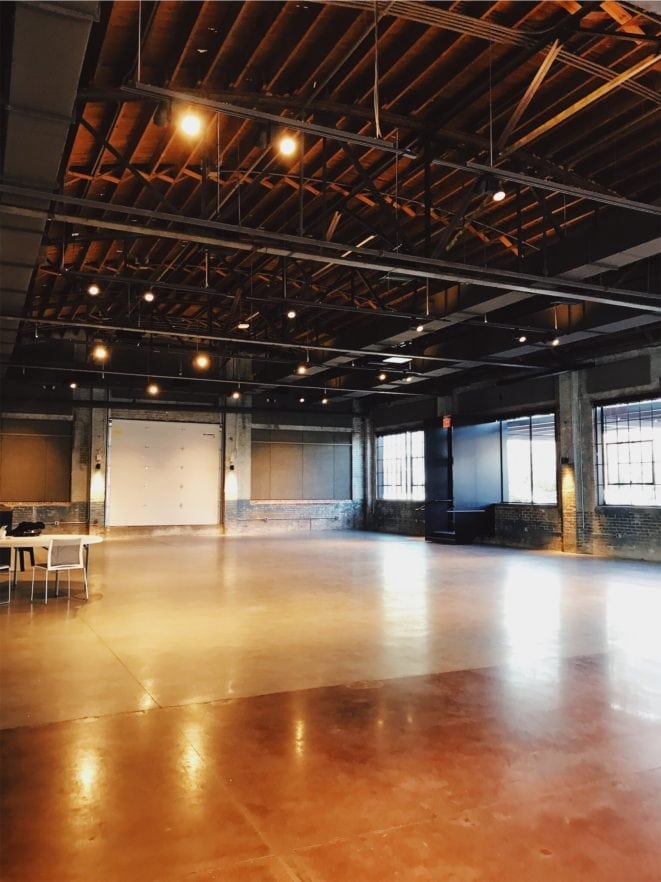 I fell in love with the industrial ceilings.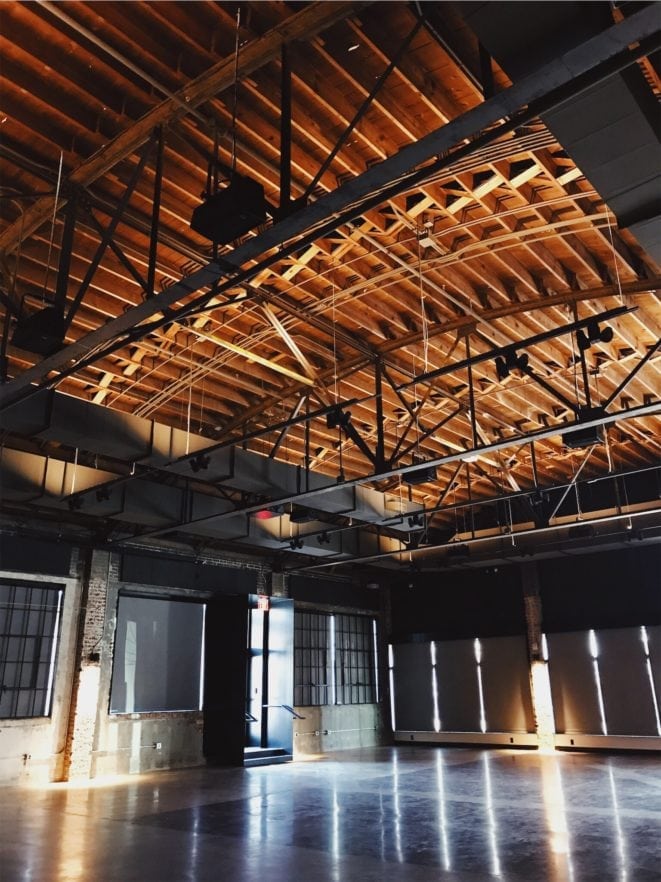 Below is the other room, which will be the ceremony space.  I love that everything is in one location and there will be a seamless transition.
BIG SNEAK INTO WHATS TO COME:
The goal is to create a modern, industrial, artsy, airy, garden…and I am smiling so big as I type this out. We will definitely be taking advantage of the ceiling space and the ability to make this space into a dream.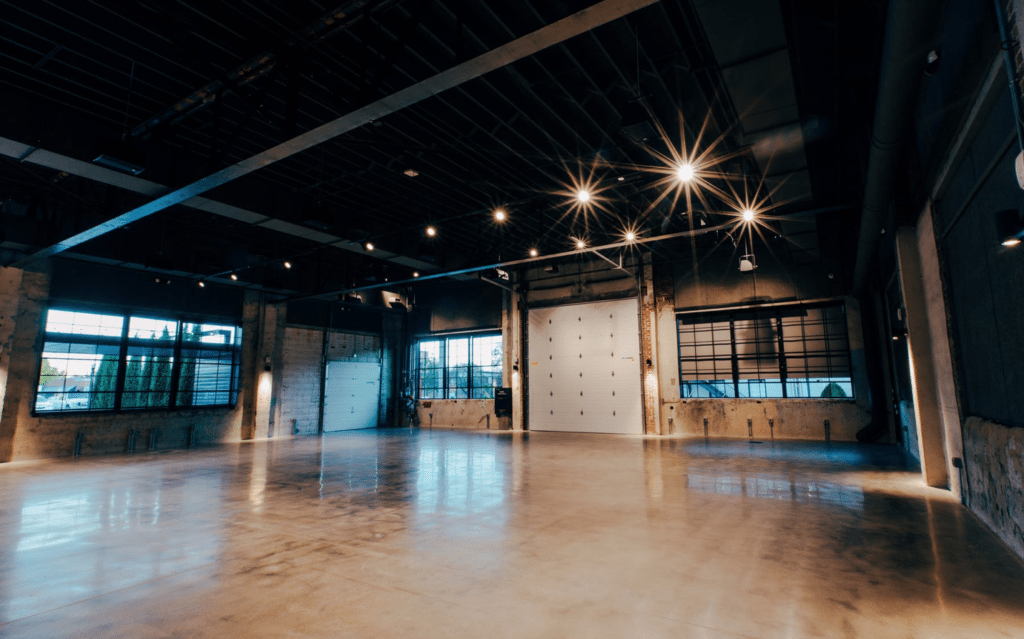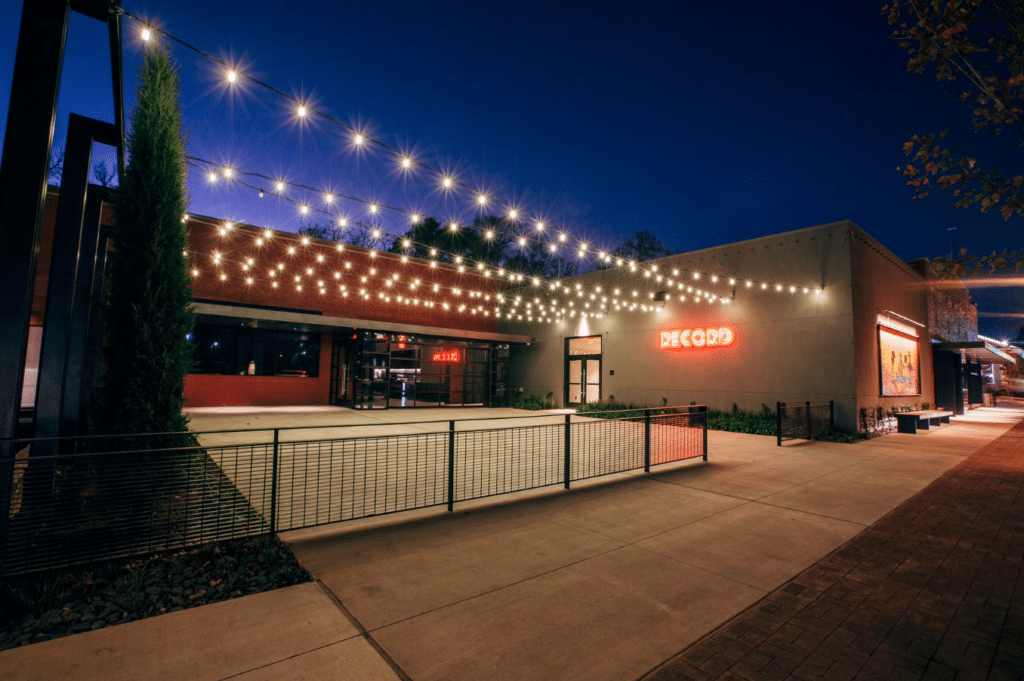 So that's the Wedding Wednesday location reveal!
Thanks for joining me on this journey and being a part of the process. If you want to check out more about The Record click here: The Record Downtown 
As always..
So much love,