Where do I even begin?
Wow, wow, wow. This weekend was non stop fun with my best gals and I am so so thankful. There is no way I will be able to write down every single hilarious and tender moment that happen this weekend, but I am going to do my best to depict how blessed I feel.
Before I start anything though two huge thank yous need to be given, Ashton from Blush and Bashful Bachelorette (check out her insta here) for sprinkling her magic over the entire weekend. From decorations, to scheduling, to helpful tips of what to do, making sure everything was beyond perfection, she stayed the bachelorette game. My maid of honor Kattie Hansen worked with Blush to plan this weekend of a lifetime and I would HIGHLY recommend using her for your weekend needs. She was so so sweet, thoughtful, had attention to detail, and UNREAL!!! Speaking of maid of honors thats who my second thank you goes to.
For those of you who have met Kattie Hansen know that there is truly no way to perfectly describe her until you met her, and that is because of the way she makes you feel. When I say Kattie is every persons personal hype girl, thats an understatement. Kattie is hands down the most loyal, encouraging, witty, wise, hilarious, caring, amazing human being, and there are not enough words in the English language to accurately state how thankful I am to be her "little sister". So Kattie, thank you for you. The world is a much sunshineier place because of you. (If you all want to know kattie better for hang out with her, because you should, check out her insta here .)
LET THE WEEKEND BEGIN!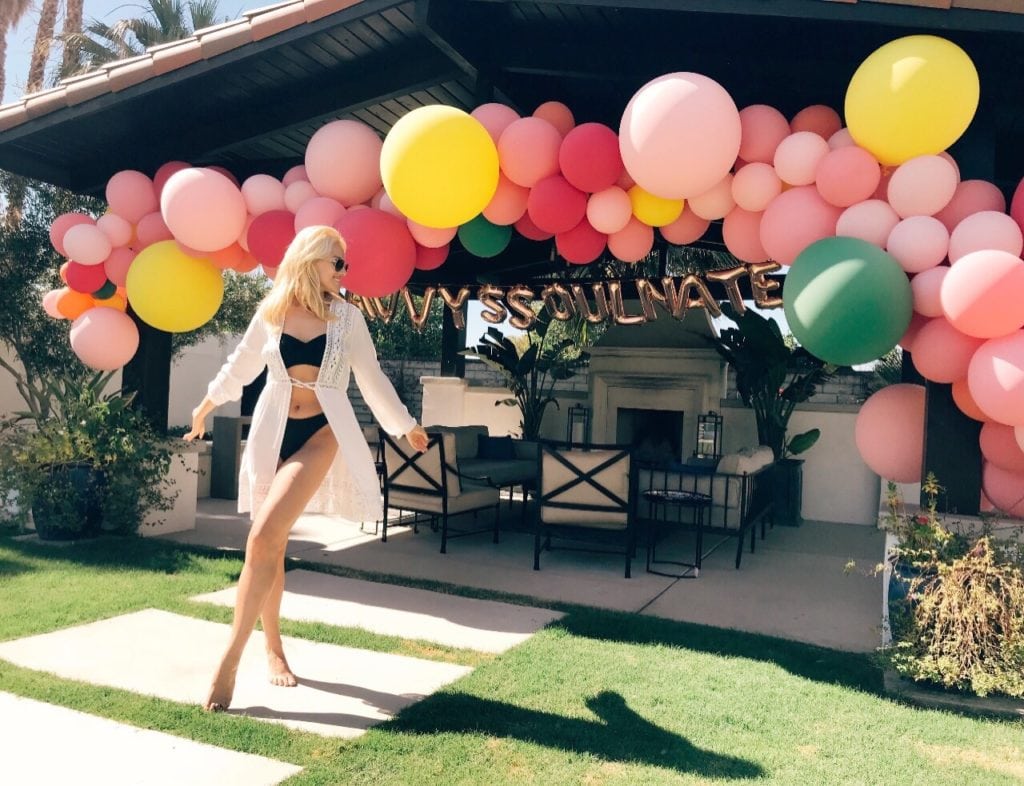 We arrived to our house to this UNREAL ballon installation with our wedding hashtag done by Ballonzilla! I mean ???
A motto for the whole week: how extra is too extra?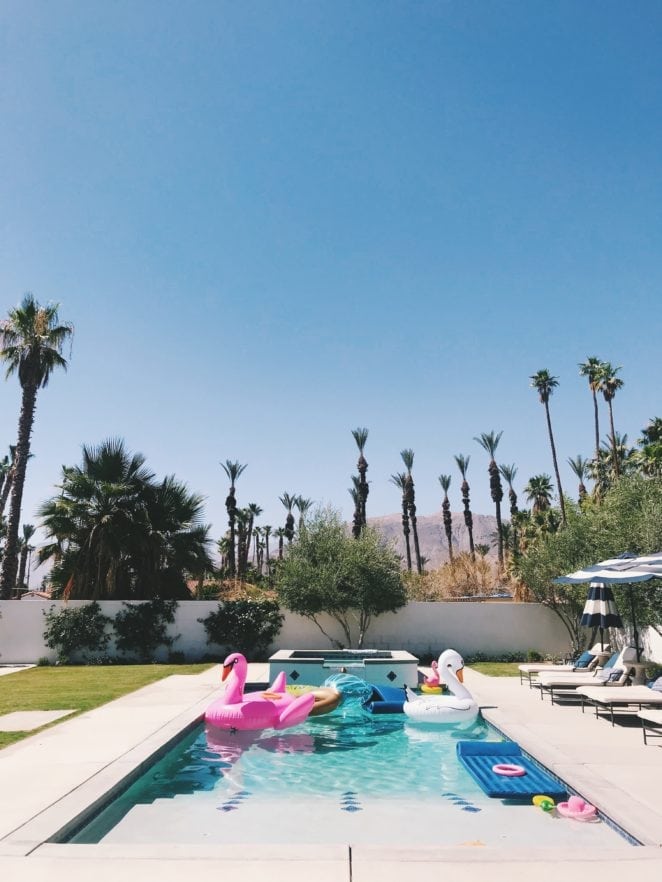 Alon with these adorable floaters that we're used all day everyday, when we got there these adorable pineapple glasses and decorations were waiting there for us.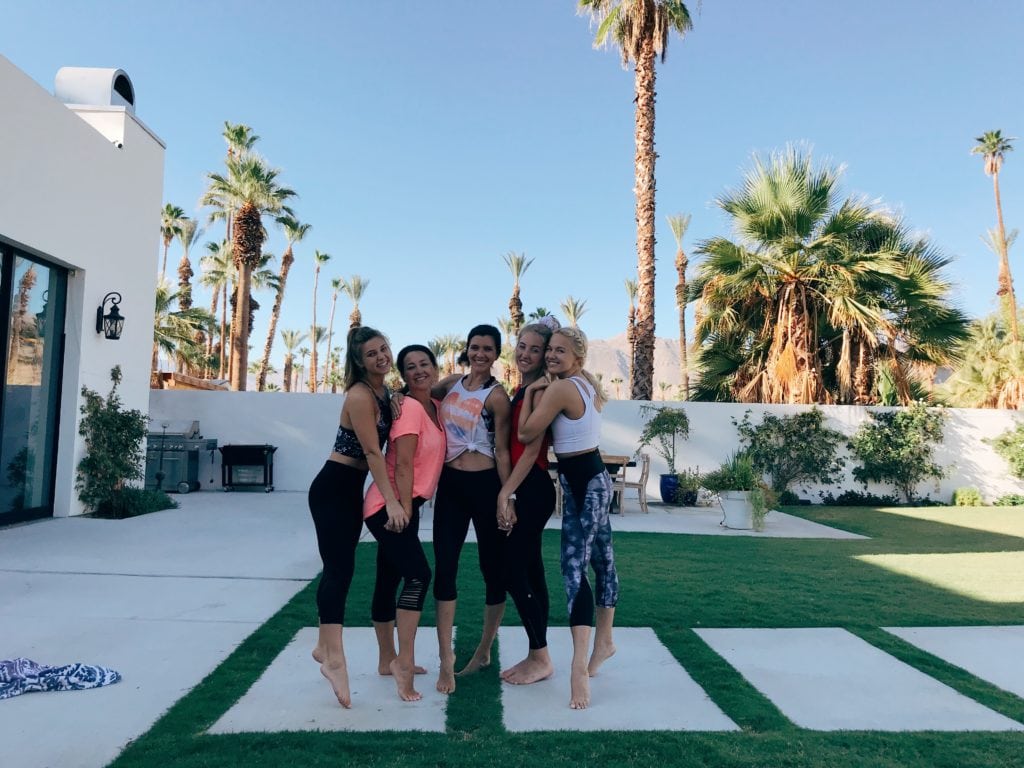 The first morning we, hilarious, did some yoga. Which let do this….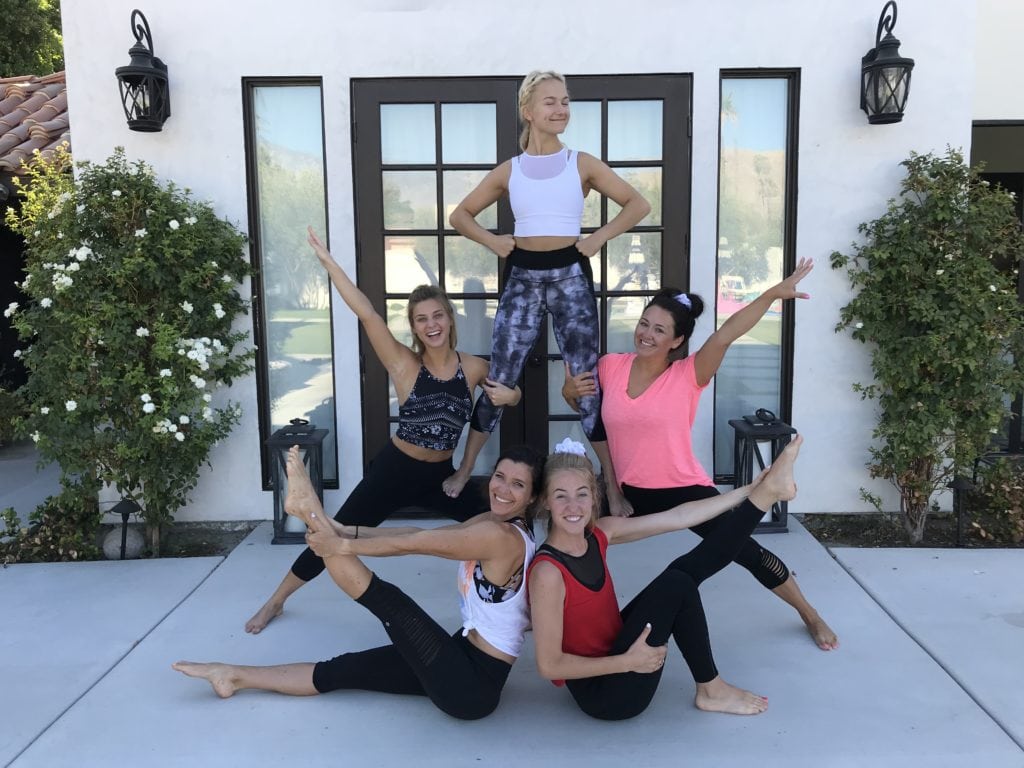 So many of y'all asked where these PJ sets were from! They are oh so comfy Kate Spades from Dillards!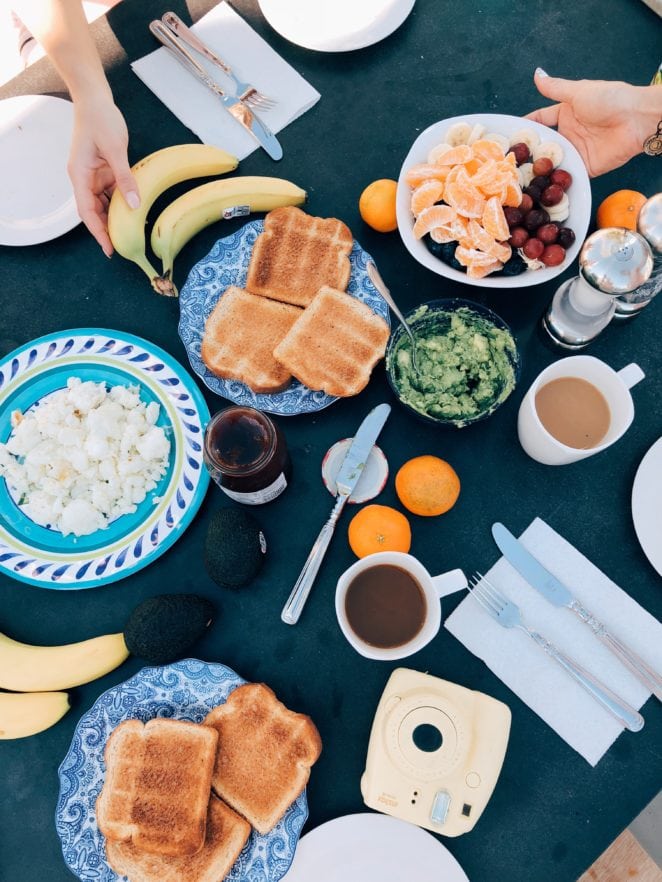 After spa morning, we naturally had a #savvychoices inspired brunch.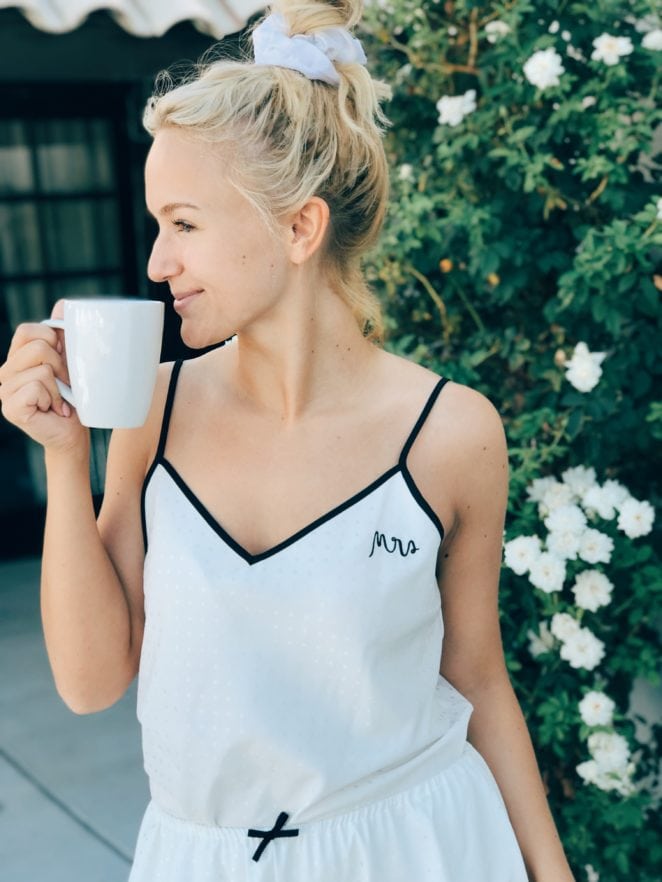 Seriously so obsessed with these PJs.  Again, Dillards.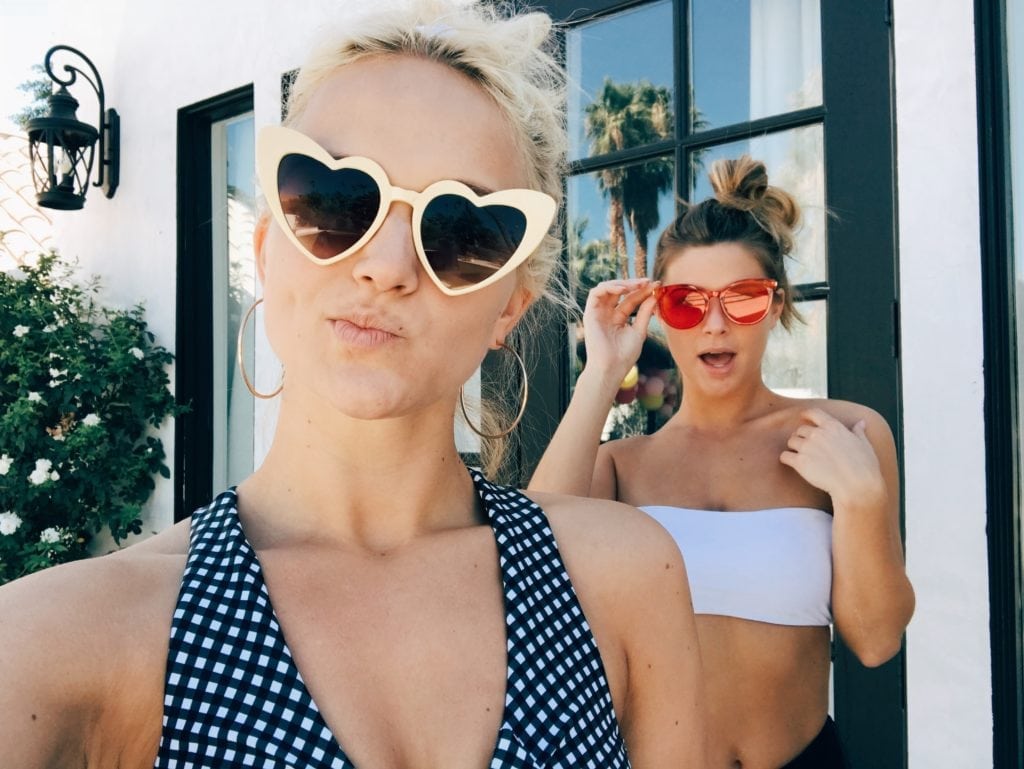 And to keep in theme with our trip, we laid out for the rest of the day.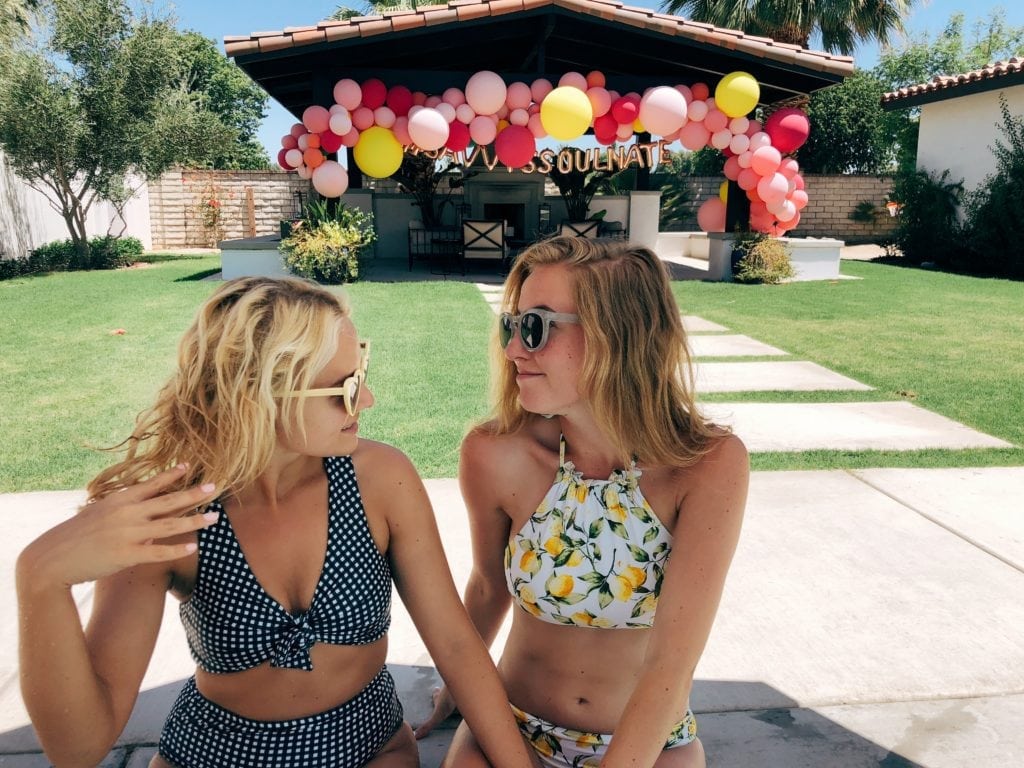 Black and white check swim from …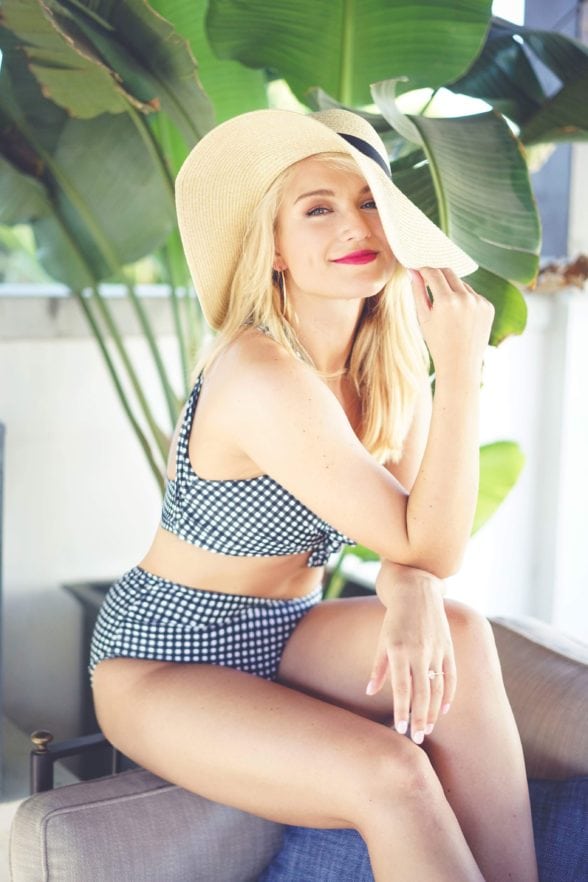 Photo than non other than the legendary: Kattie Hansen
And suit from @albionfit!
How extra is too extra? The limit does not exist.
The sweetest of mems..
1. Get the waffle.
2. Get there with time to take pics because this place was made for the Instagram grid.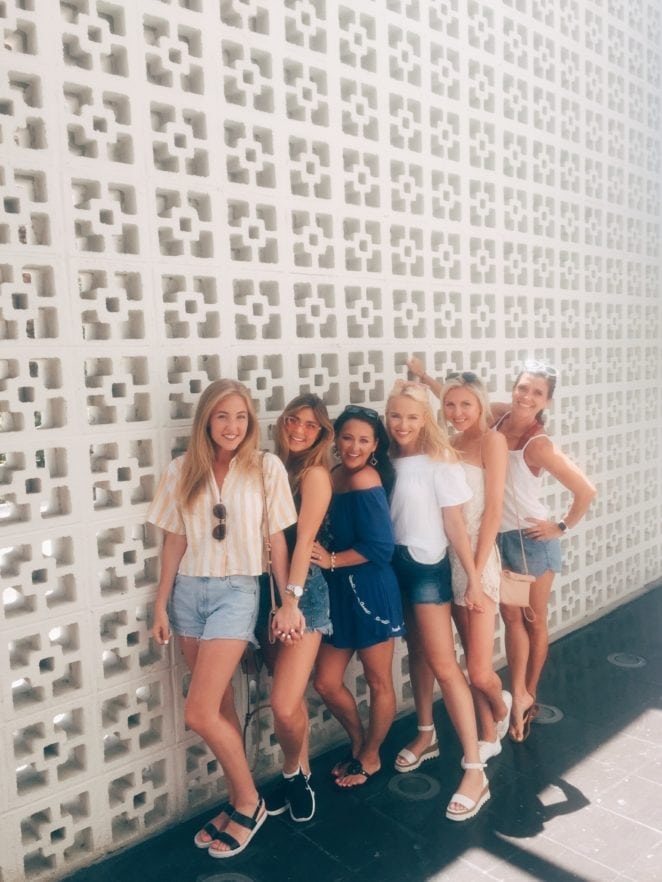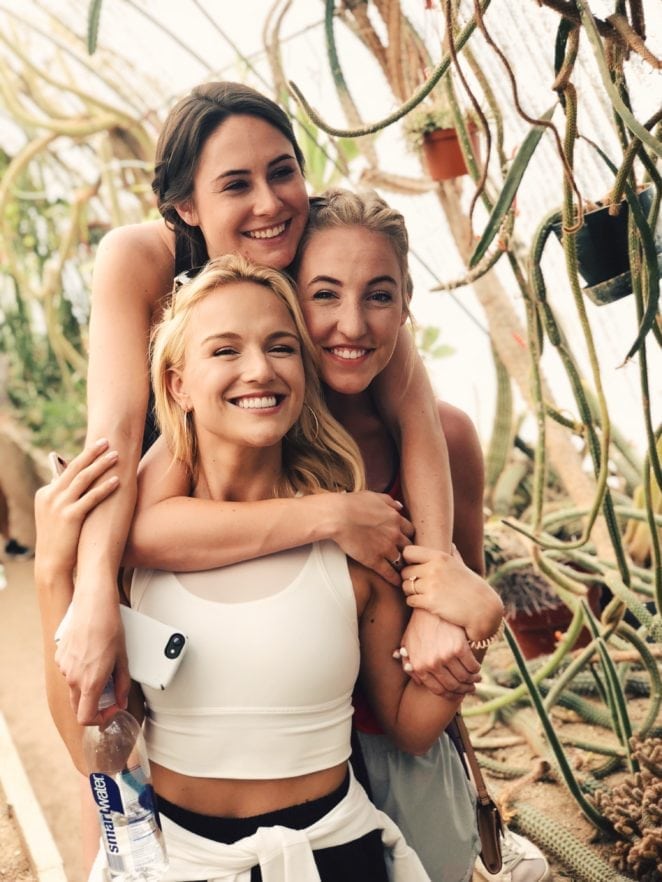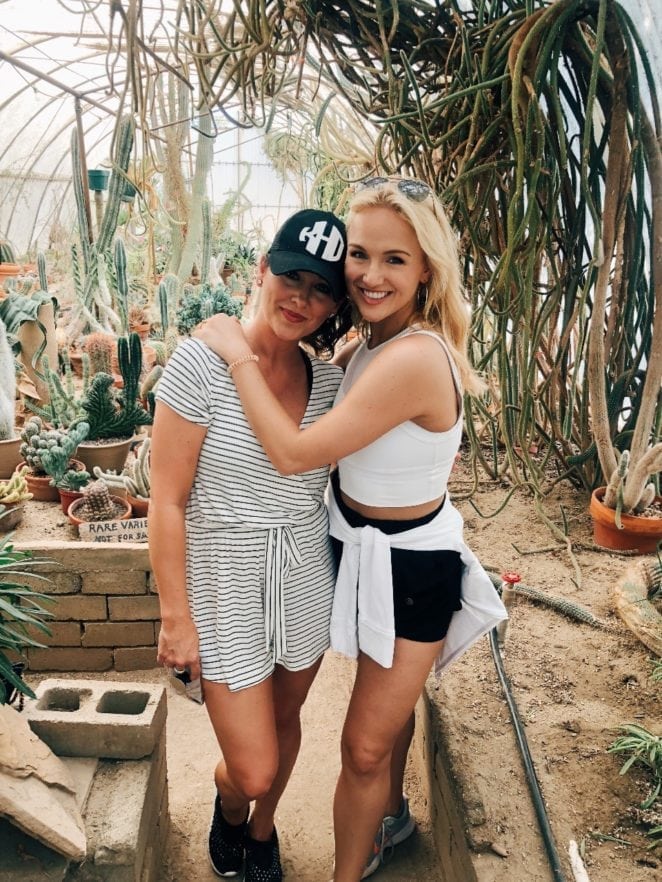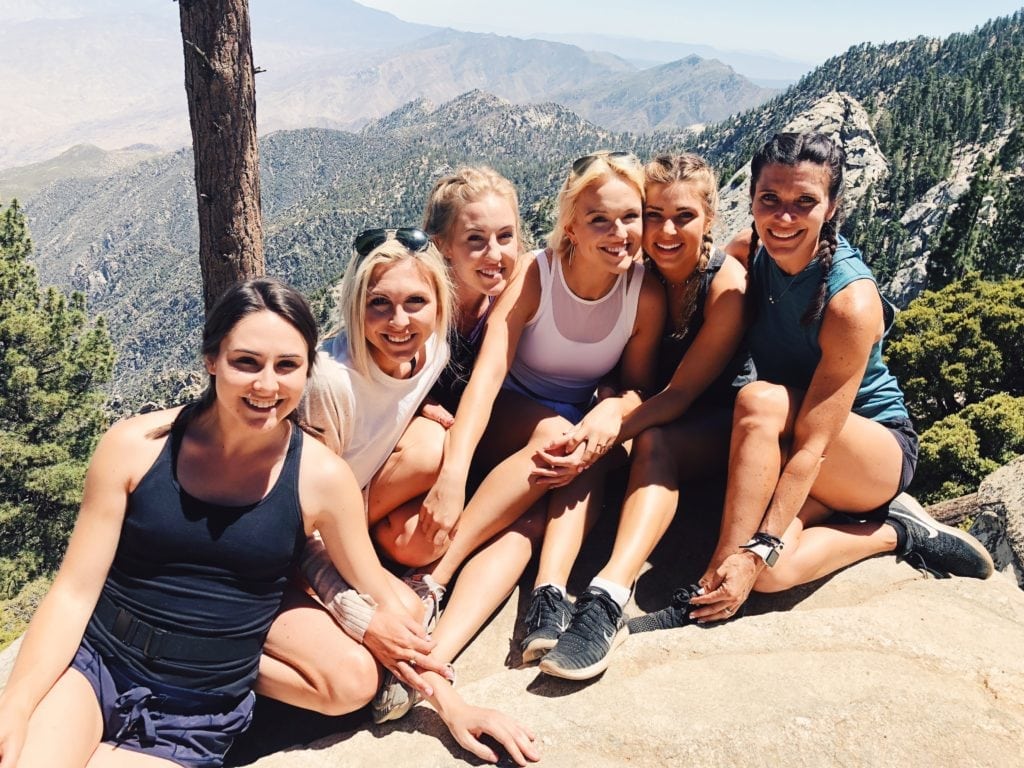 After the gardens we went to the Palm Springs Airal Tramway and did some hiker girl activities. This place has some of the most BEAUTIFUL views I have ever seen.. wow wow wow.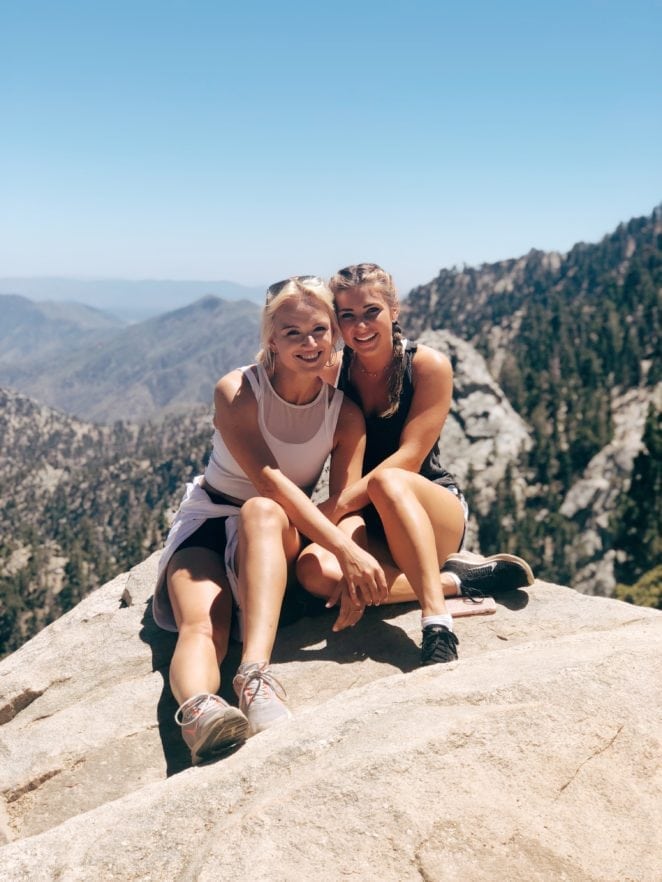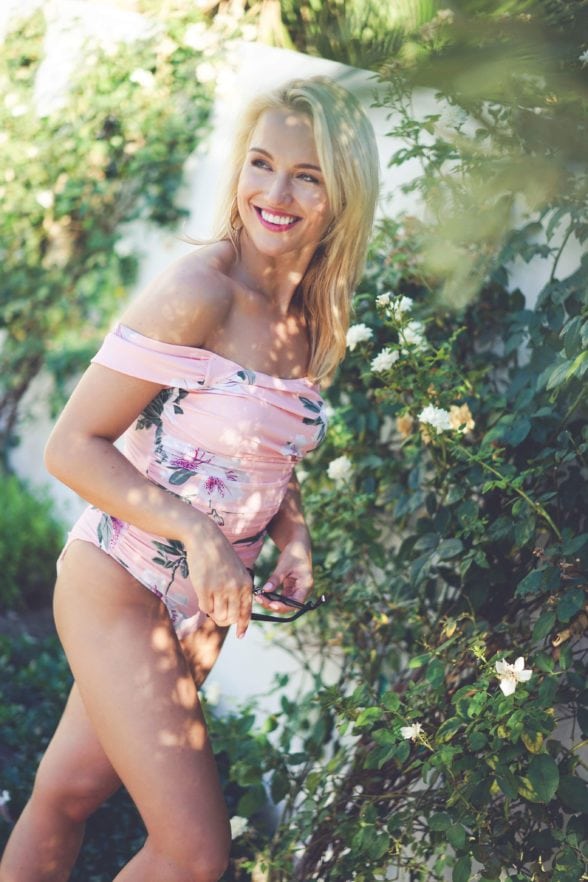 Photo again but the oh so talented: Kattie Hansen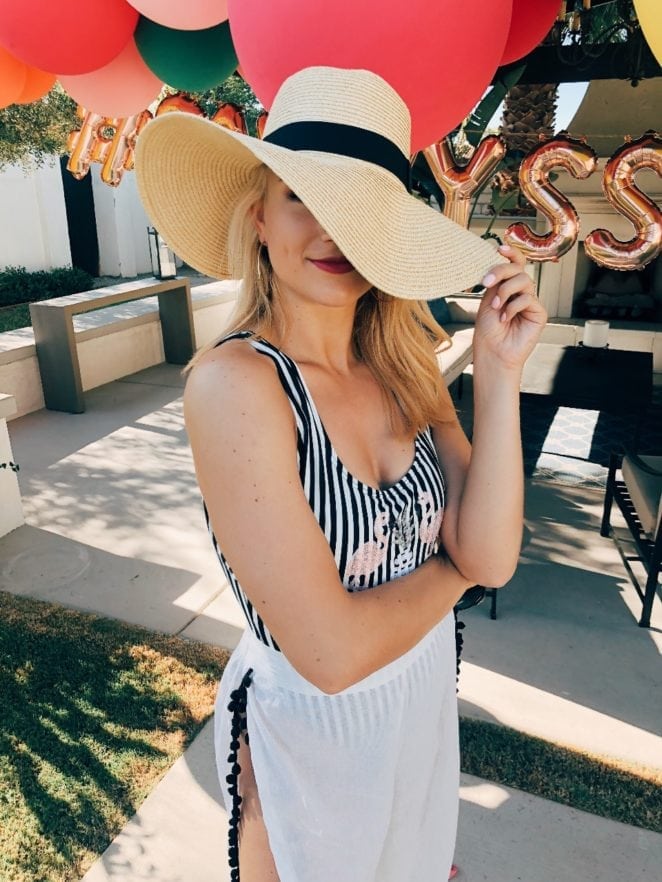 Per usual, it was all followed by some major pool time.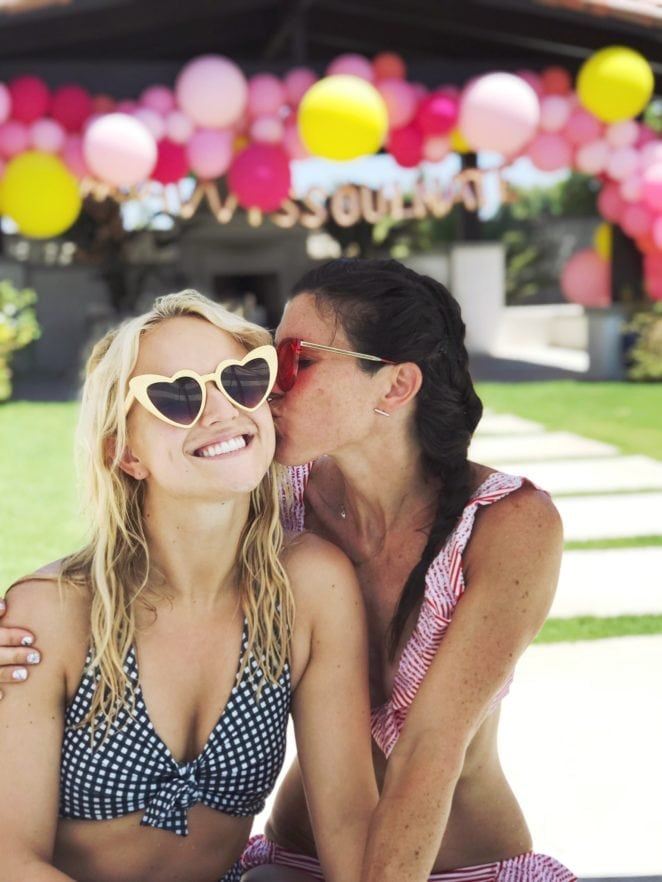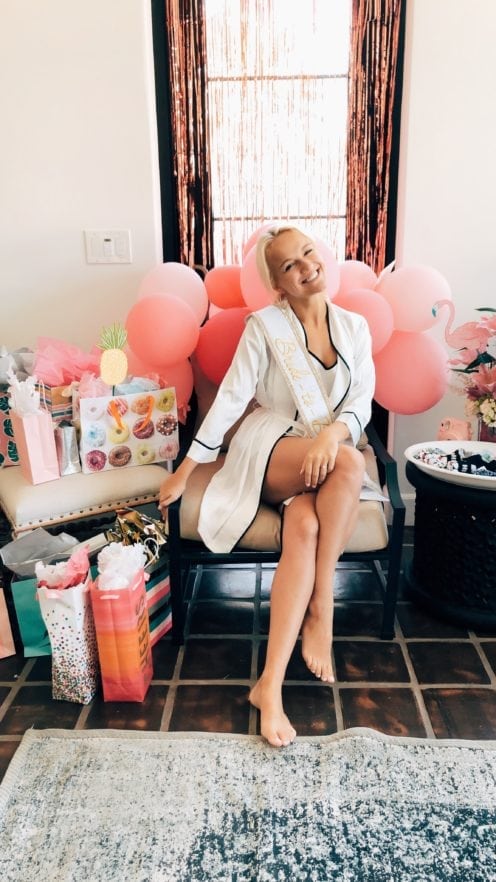 Last day, sweetest day. The girls had planed a lingerie shower/bday breakfast/bachelorette pancakes which Kattie then named 'pancakes and panties'.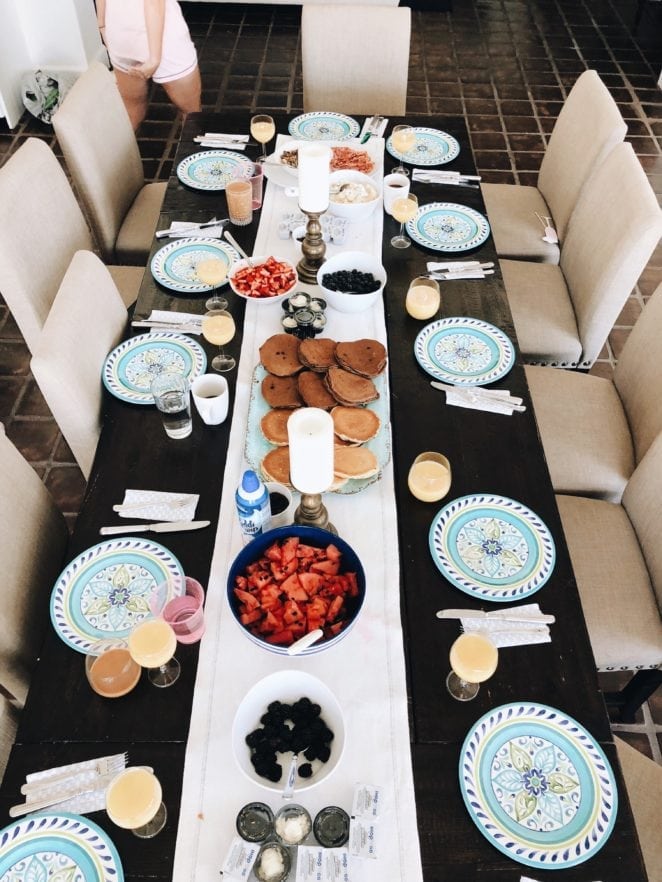 Of course we stood up on a chair for this photo.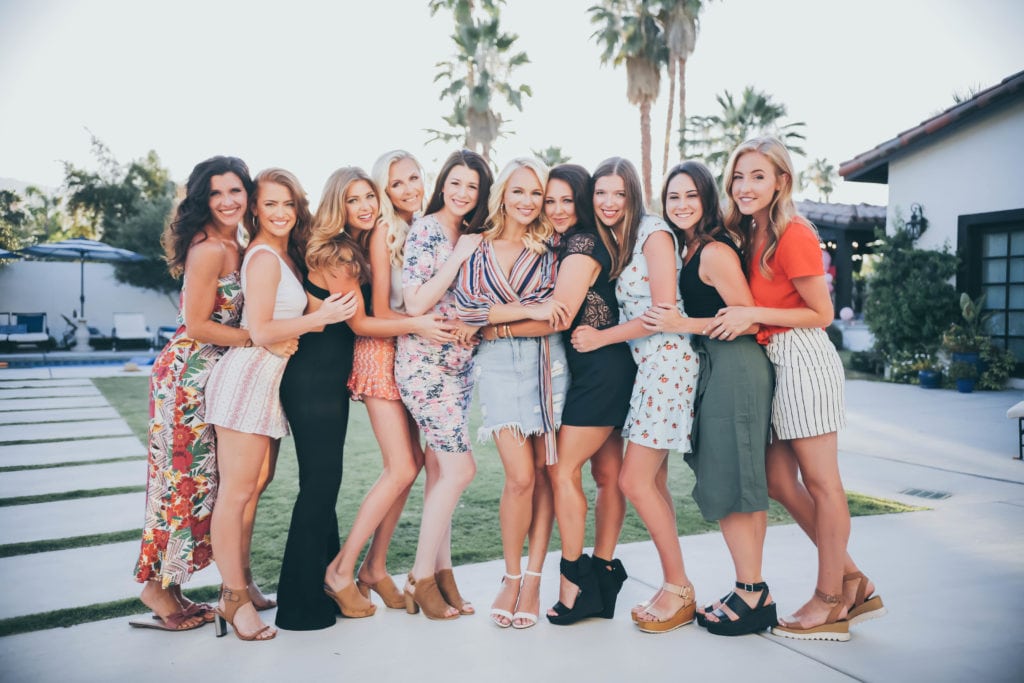 After reminiscing all day long on what a fun few days we had, we all went out to the cutest restaurant, the Pink Cabana. Again if you go, plan time for pics.  Squad from L to R:  Brooke, Madison, Annie, Maggie, Libby, Me, Kattie, Macy, Meghan and Sara.
Bridesmaid missing from photo and taken said photo, the lovely: Courtney Matthews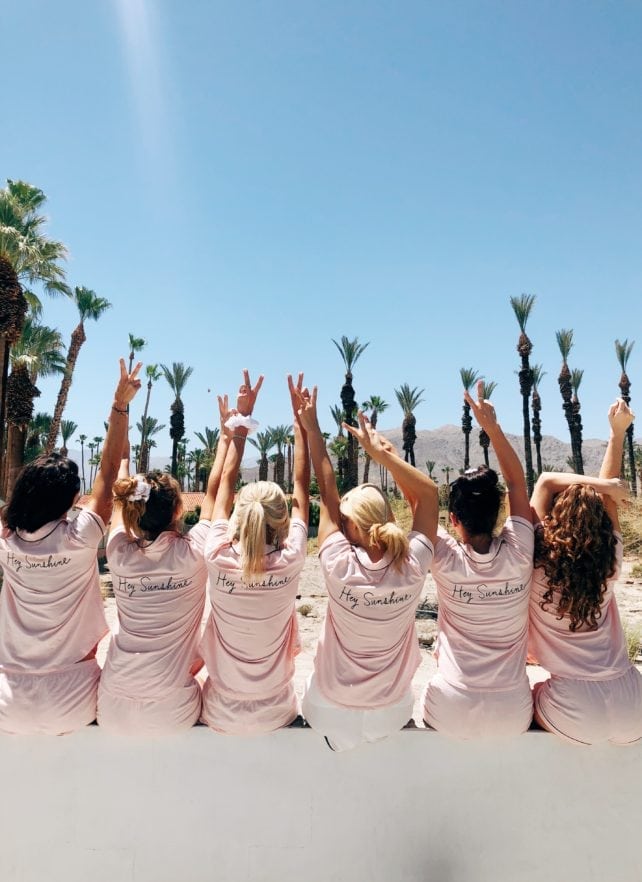 Moral of this post, I am unbelievably blessed with the greatest friendships, soul sisters, and bridesmaids ever. I love these humans so so much, and I love Palm Springs.
24 DAYS TIL #SAVVYSSOULNATE AHHHH!!
So much love,