I CAN NOT BELIEVE WE ARE HERE!!
We are 9 days away from the wedding and I could not be more excited. Truth be told, I feel like my brain in running at a million miles an hour right now, and let me tell you – it is a full time job planning a wedding. That is part of the reason why this "Wedding Wednesday" is happening on a Thursday… Sorry about that, your girl is still having nightmares/dreams about the cast of New Girl coming to the wedding and spending hours late into the night trying to find out what table they are going to be sitting at.
This is will be last Wedding Wednesday blog until after the wedding, I already see next weeks schedule as INSANITY (more blogs on how to cope with that later), and I absolutely can not wait for you all to see everything. All of the venders and each person who has given their time has made this more than I could have imagined,  but there is nothing else I could write about in this final blog about other than my best friend.
Many of you all see Nate on social media as the really hot lawyer who encouraged and stood by my side through the highest and lowest points in my life. But what you all don't get to see are all of the FaceTime calls, adventures, letters, ways he has challenged me to be a better me, encouraged me to believe the potential he saw in me, the prayers he has prayed over me, the sacrifices he has made, the hundreds of flights/drives/train rides to see each other from across the country, and the way he leads us towards our dreams.
You always hear how people end up marrying their best friend, but I never truly believed that or even really understood what that meant. But after meeting Nate over three years ago, it was obvious to me that there was no one else I wanted to figure out life with.
So in this blog I wanted to share a little chronological view of our relationship with some photos you all probably haven't seen, so NOSTALGIA HOUR LETS BEGIN!!!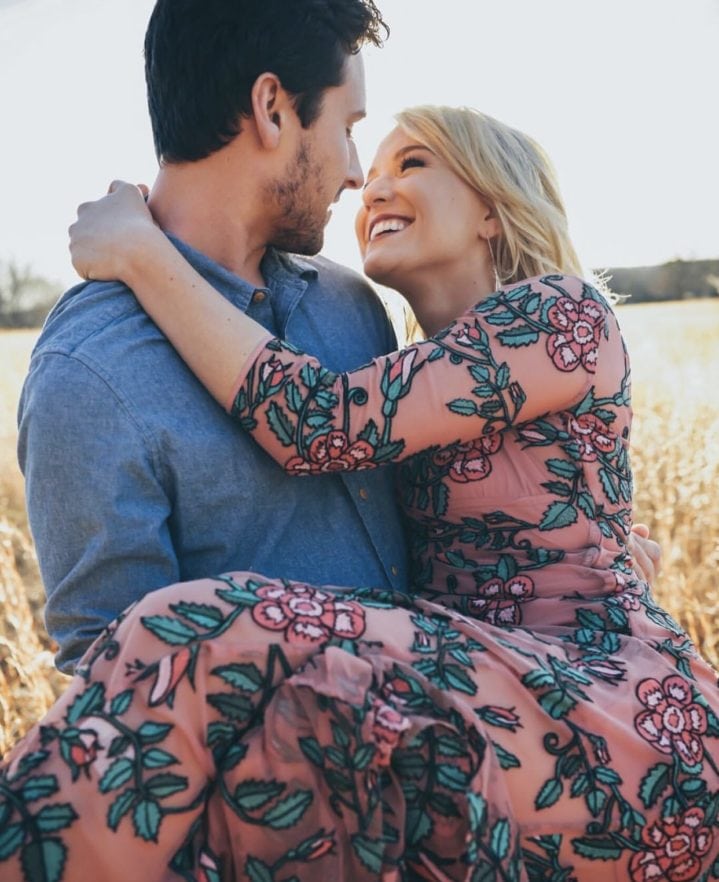 This isn't chronological, I just love this photo. 🙂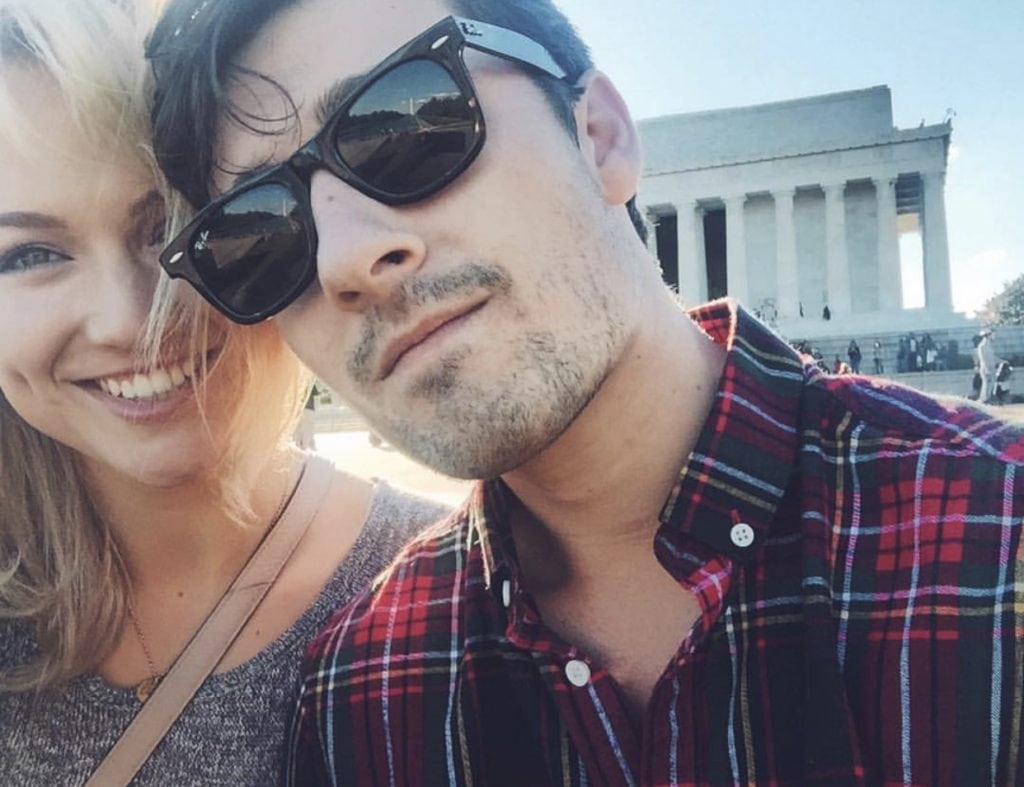 This selfie was taken in from of the Lincoln Memorial the very first time I went and visited Nate in D.C. 🙂 THREE YEARS AGO WHAT!!!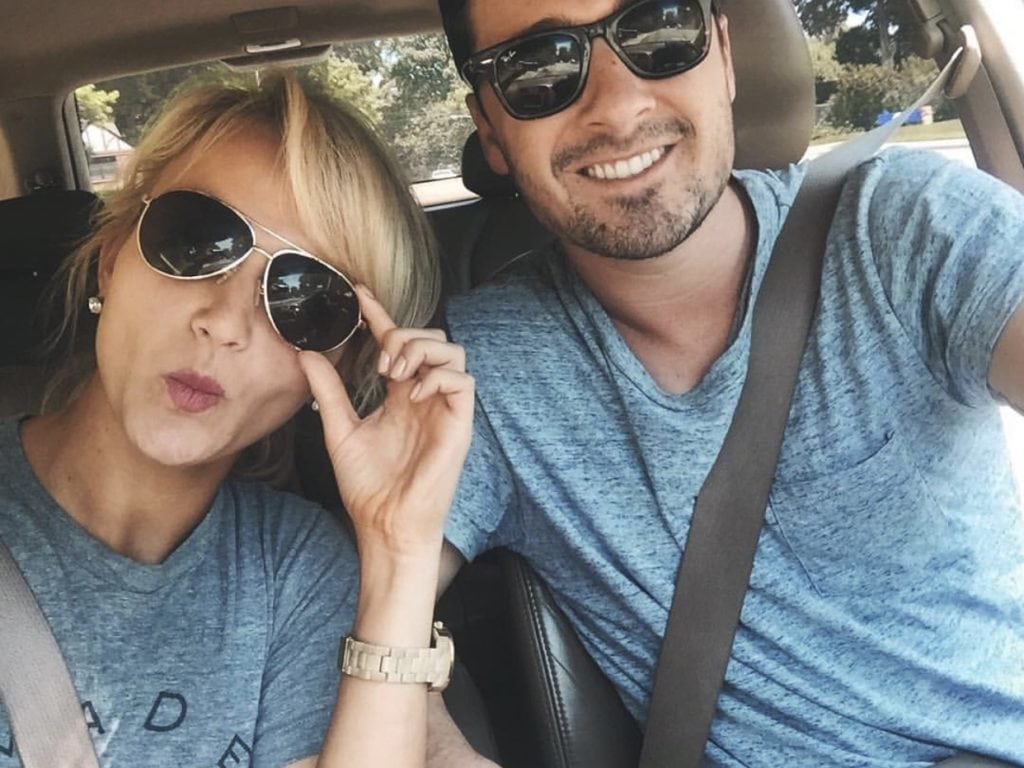 Que the long distance theme song. This photo was taken one of the first times I met Nate in Kansas City. These memories are some of the sweetest to me, for we were first getting to know eachother and getting to see the puzzle pieces that created Nate.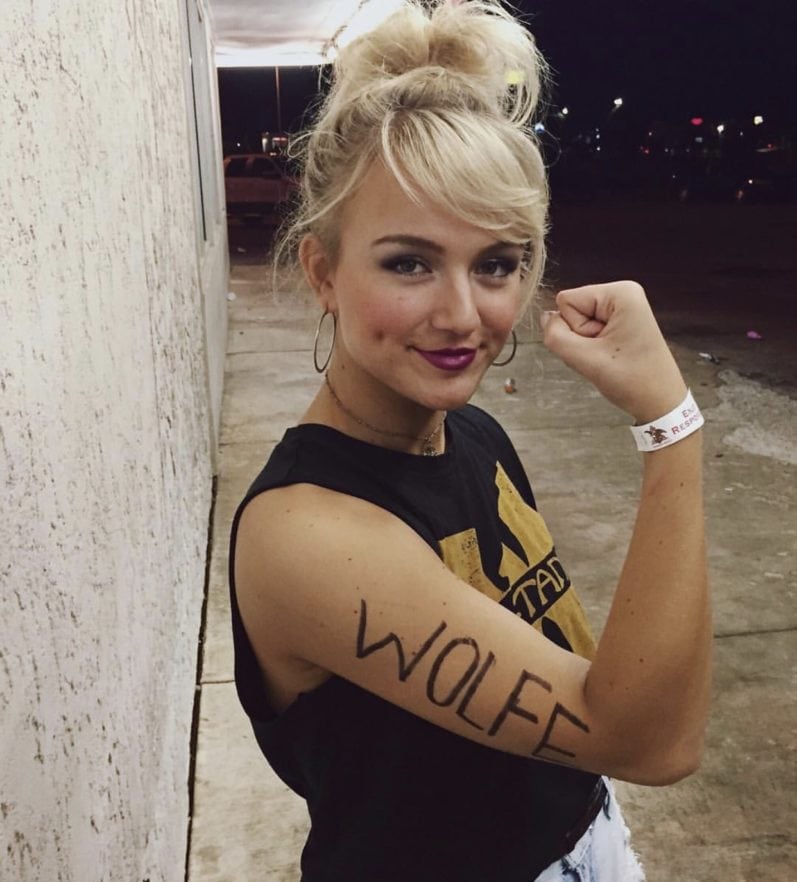 So I was a Junior in college when I first met Nate, and this photo was taken at a college function of Nate's fraternity. Im pretty positive my caption to this photo was, "When bae's an album, but you're still a groupie." #college #savvybangs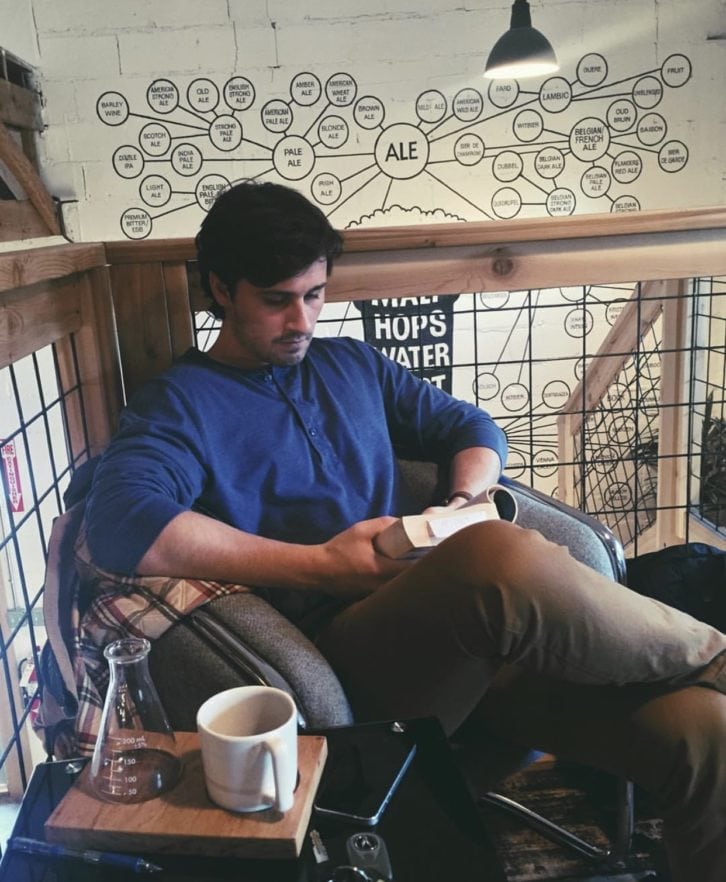 @hotdudesreading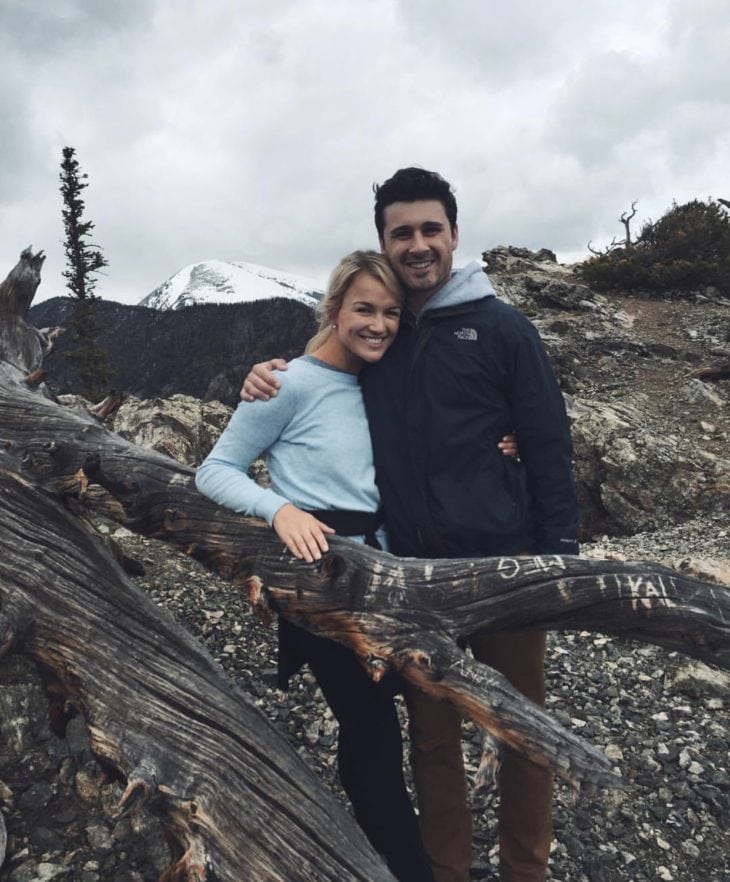 Traveling and exploring because important to us very early on, and this sweet mem is from the first time we went to Colorado together! Long before "The Pilgrimage".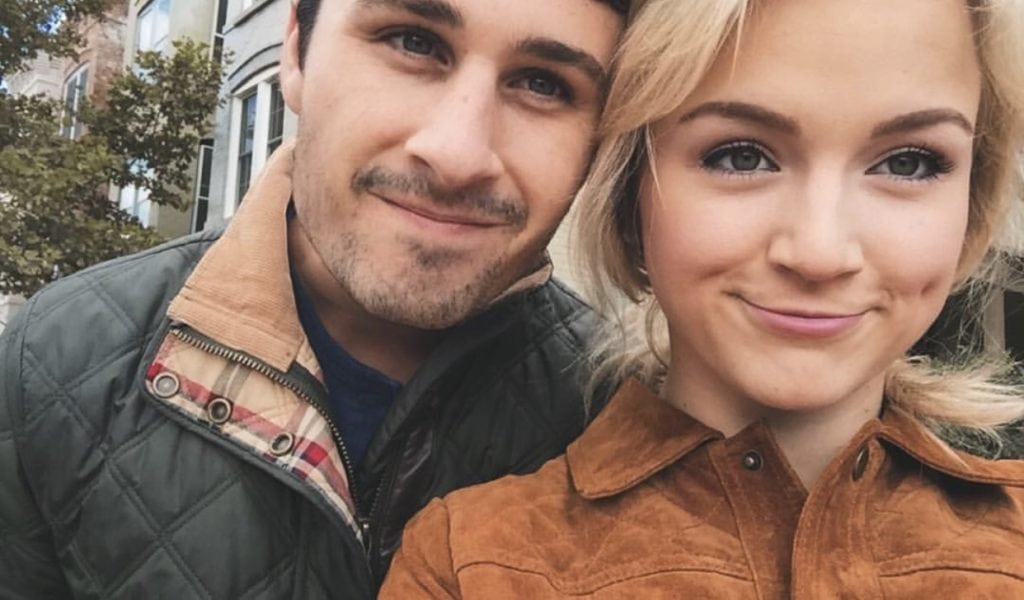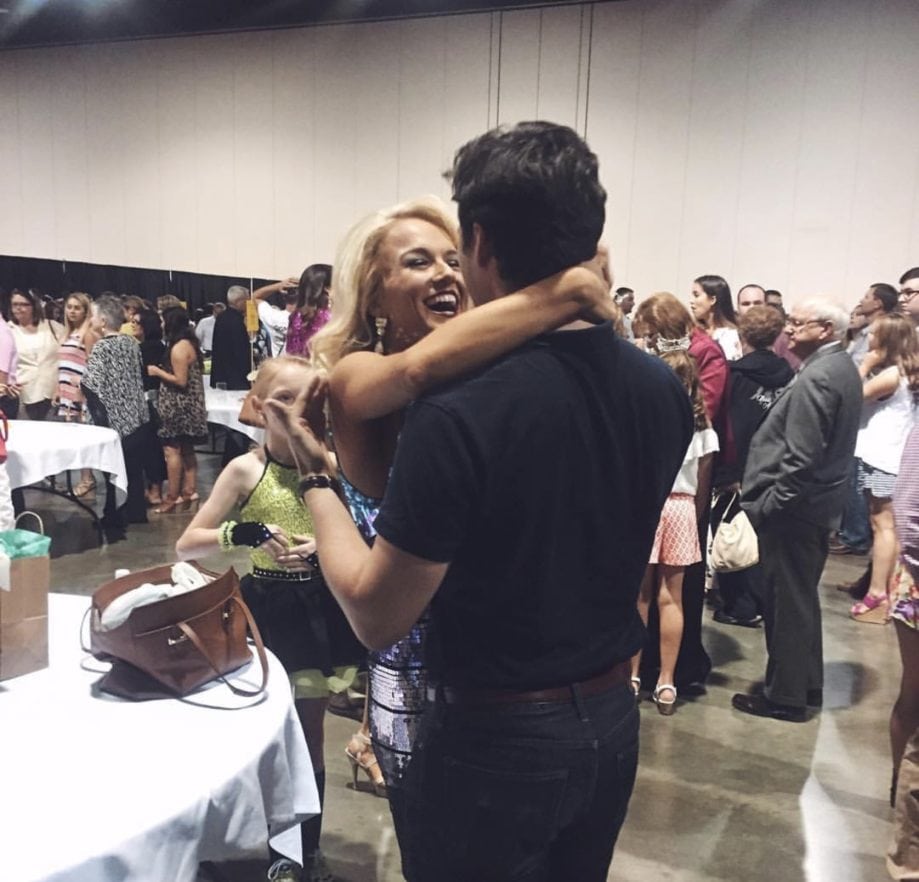 A moment to recognized the greatest pageant boyfriend in the history of pageants.
*Photo here taken after a Prelim Night at Miss Arkansas*
*heart melting*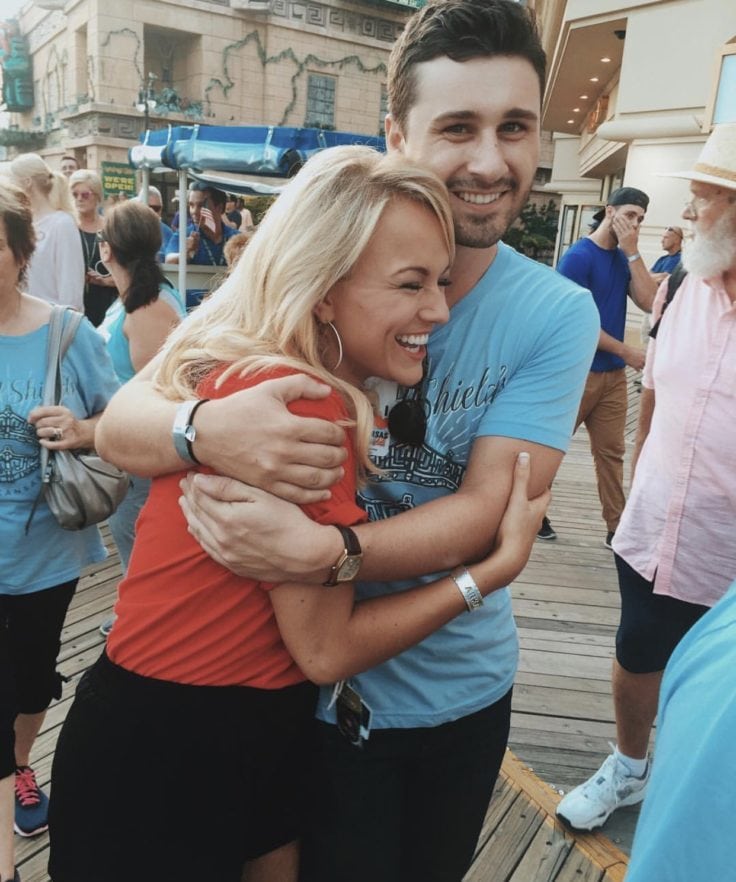 One of my absolute favorite memories. When I was competing at Miss America, the Miracle Mile Walk was the only time we could really be with our family, and I remember sprinting to Nate and not letting go for a very long time.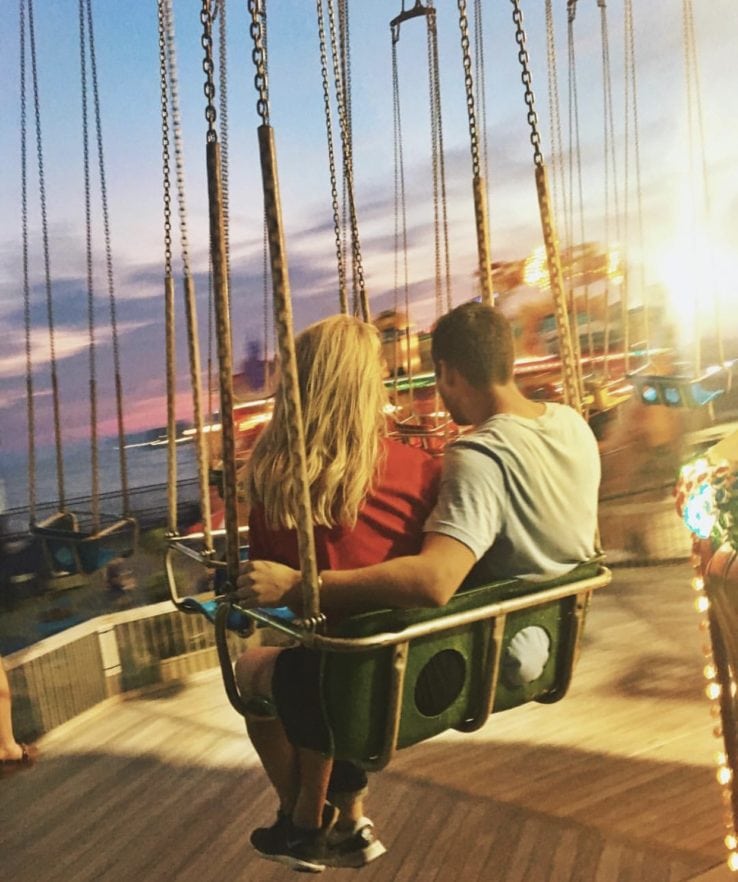 We spend the whole night on the Boardwalk, and I can still vividly picture the last hug we had before I had to leave.
Wearing the Savvy Button and Savvy Shirt…..He's my fav.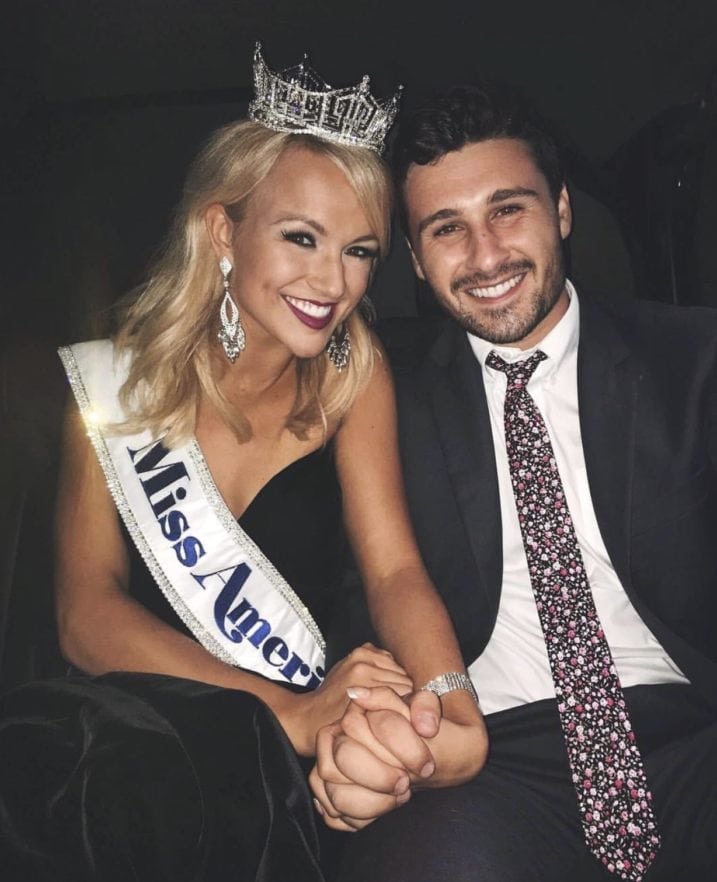 NOW THIS IS MY FAVORITE PHOTO. After I won Miss America I don't remember much but I remember this moment. After all the press conferences, after parties and pictures, you and a few people are put in this limo that takes you to the Miss A suite where only you can stay. I remember this being one of our hardest but sweetest goodbyes. This photo was taken in that limo where I sat in awe of the moment and in overwhelming gratitude knowing this human was the reason I accomplished this great dream, and that this person was going to do everything in his power to make sure I lived that dream out.
HA! This one makes me laugh. This photo was taken during the 7 minutes of free time I had during my Miss America homecoming back in Fayetteville. Nate was lifting me up and encouraging me that even though we both knew this year would be our hardest year, it would also be our best.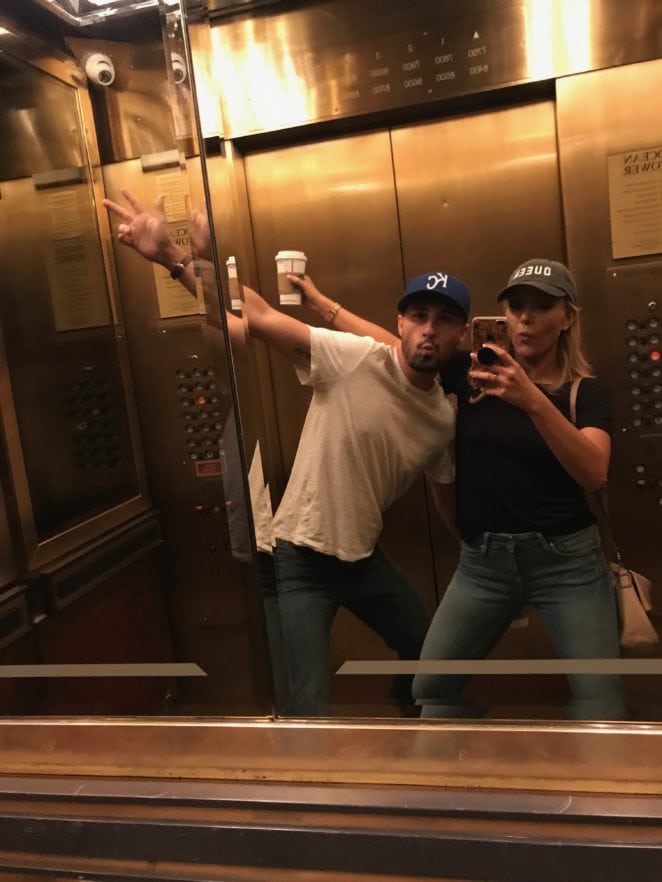 YAS TO NATE IN ATLANTIC CITY! I was so excited this past year when I was giving up the title and Nate arrived.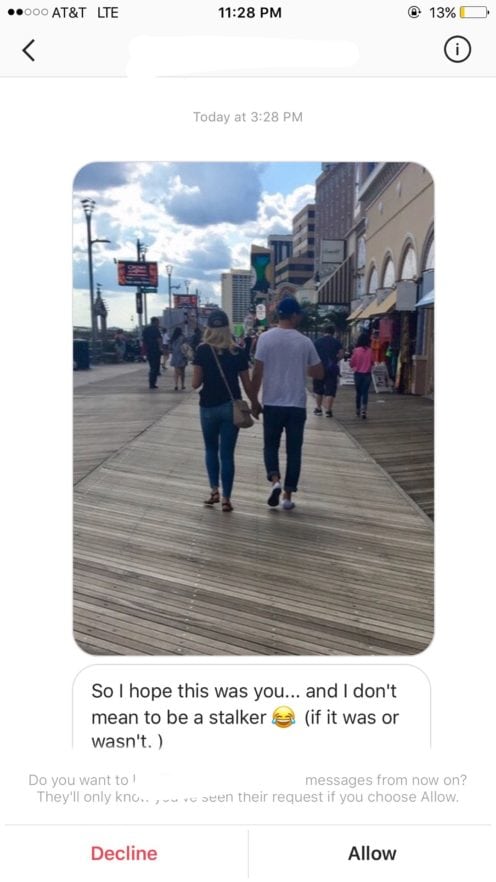 When Nate got to AC, I had a little bit of free time so we went out on the boardwalk, put on our hats, and nostalgically reminded over what that past year had held for us. And I also got this amazing DM 🙂
#life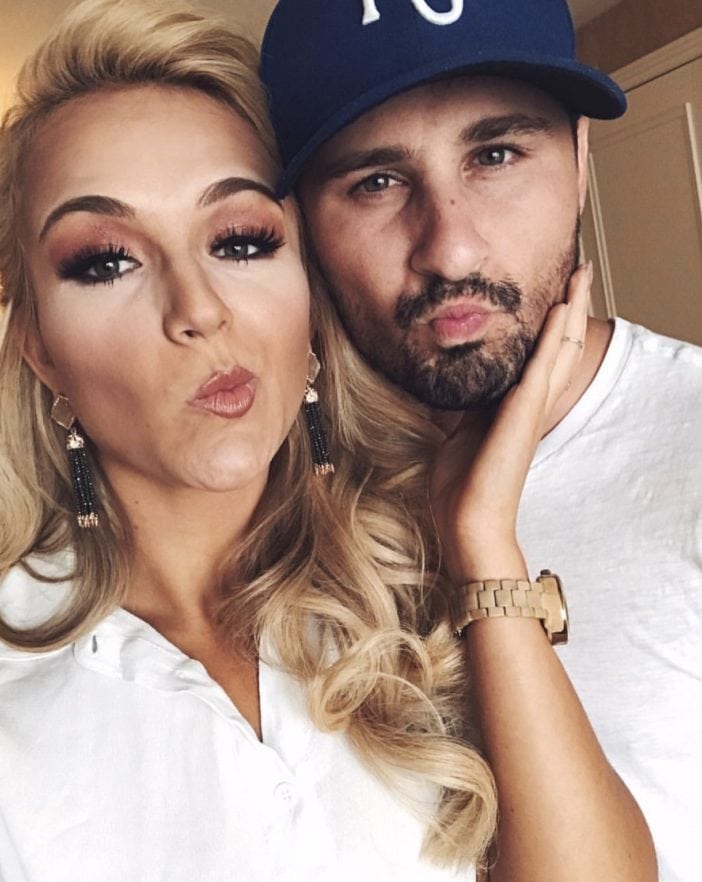 More selfies from Atlantic City…. AND ONTO THE PILGRIMAGE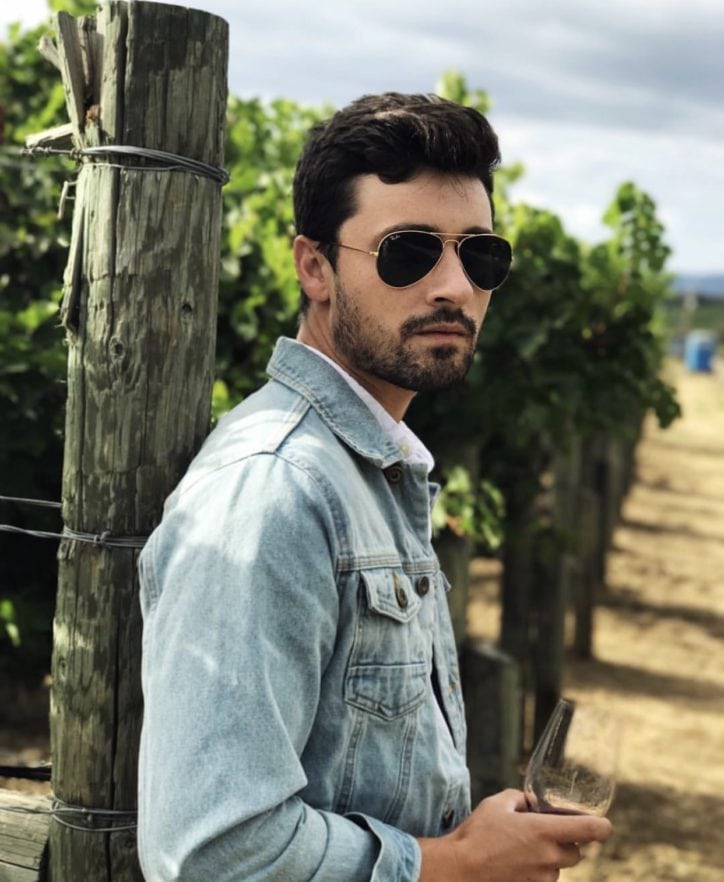 *insert fire emoji*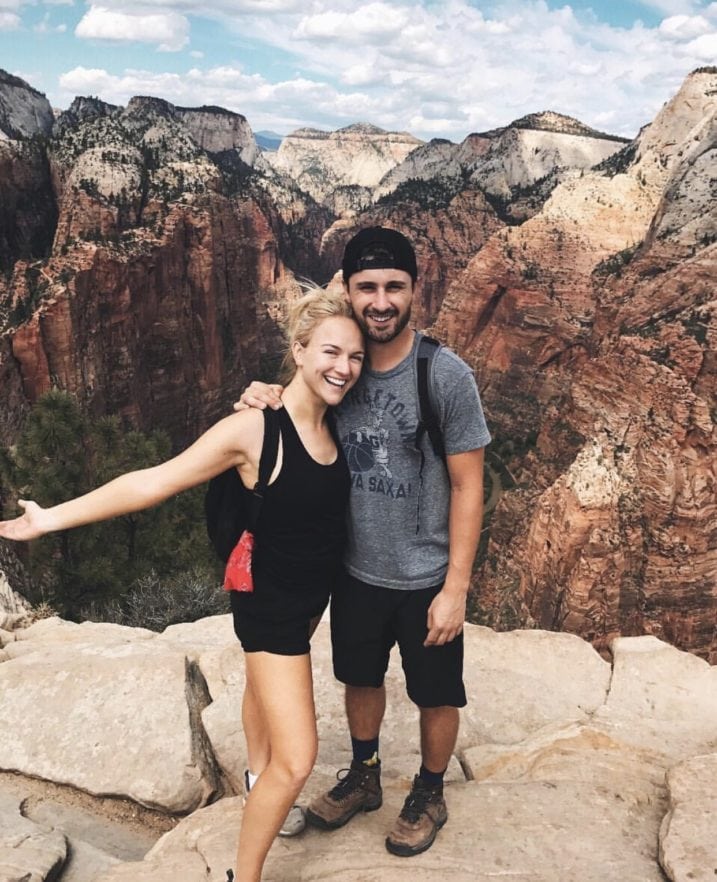 I would do this trip again in a HEARTBEAT! For more on this amazing experience checkout the blog post I did on the Pilgrimage here :))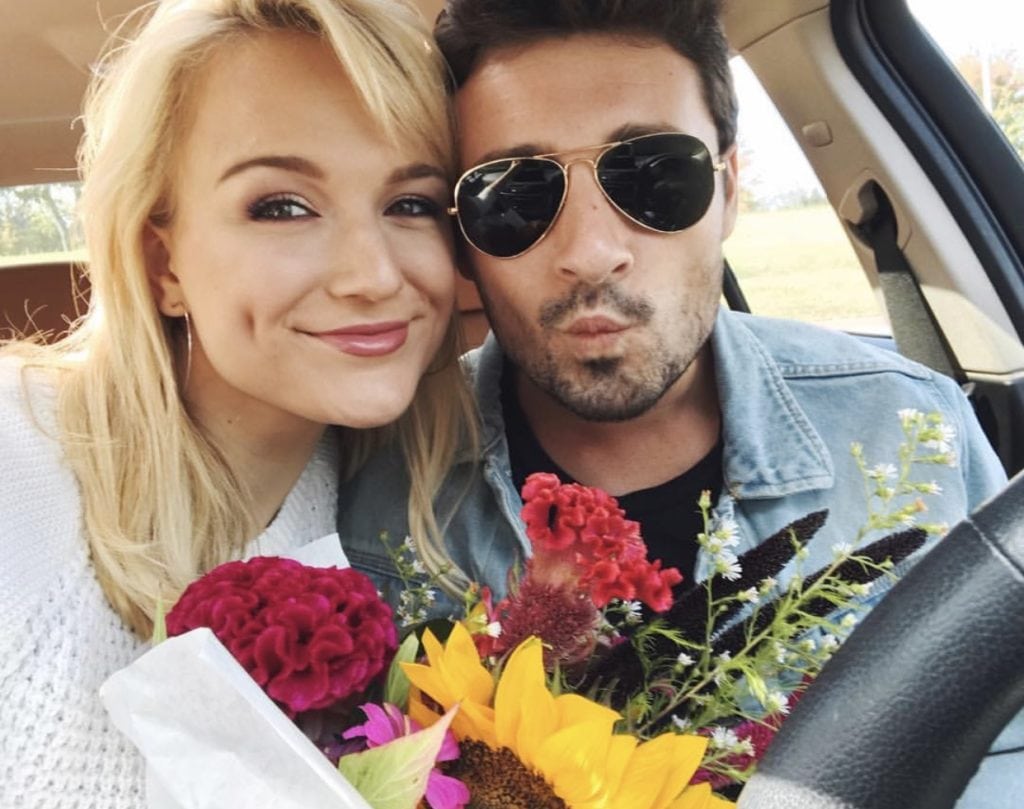 We all know what this pic is from..:)
For an in depth look at our engagement check out all the pics here.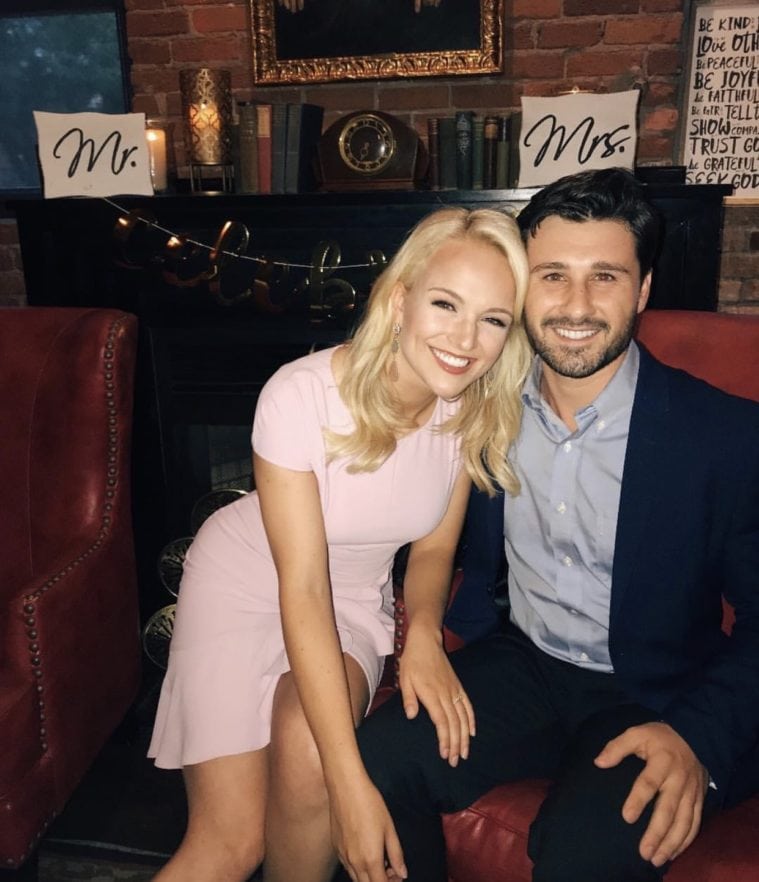 Long distance engagement has made us even more excited for marriage. I've been reminded time and time again how ridiculously thankful I am to have Nate as my best friend.
#MARRIAGE
Moral of the post:
Homegirls reading this, wait for your best friend.
I CAN NOT WAIT TO MARRY MINE!!!!
So much love,