Is it bad that one of the things I was looking forward to most out of wedding planning was getting to go cake tasting? Regardless of that debate, it was everything I dreamed it would be and more. So much more cake. 🙂
This past weekend Nate was in town and we made sure we didn't eat anything until we arrived at Shelby Lynn's Cake Shoppe, a PRO TIP that I would highly recommend.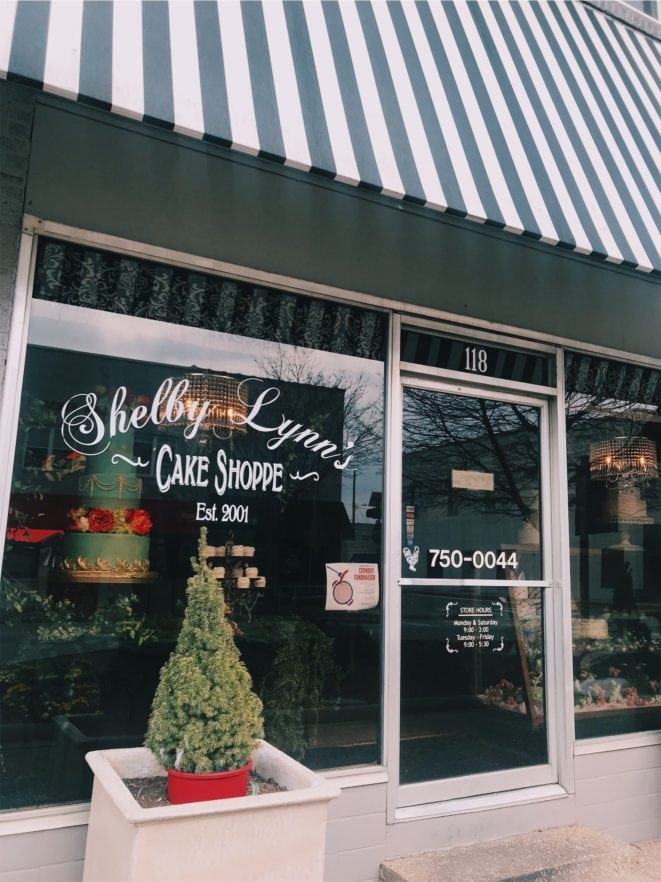 Cutest shoppe ever.
This is the owner Jennifer, who is as sweet as she is talented. The Shoppe is actually named after her daughter Shelby, and her husband is one of the bakers. I could tell from the moment I walked in how much she loved her job, and I knew it was going to be a great day.
Pictured below in mid taste/savoring ever bite.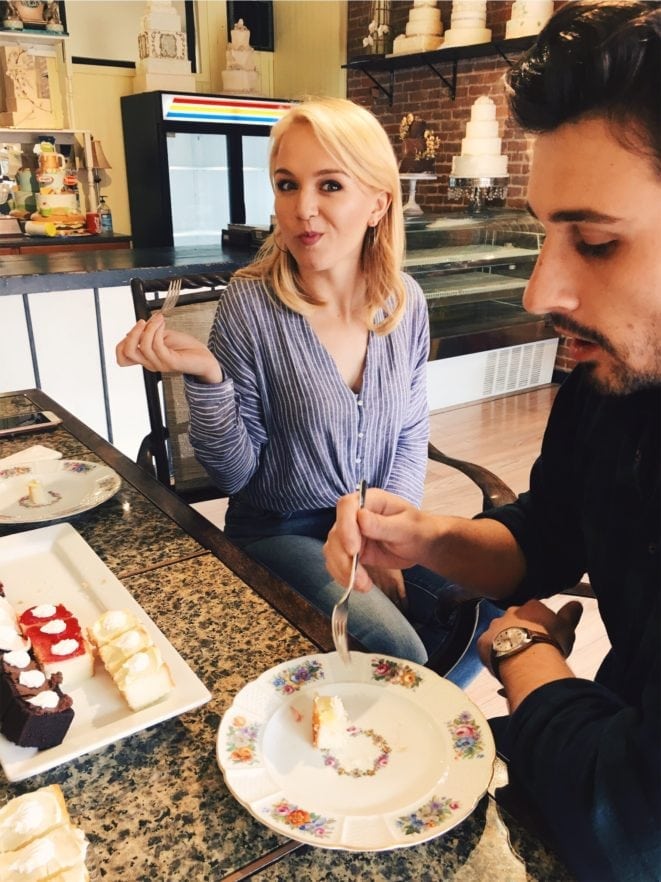 I MEAN YAASS CAKE OH MY GOODNESS GRACIOUSNESS.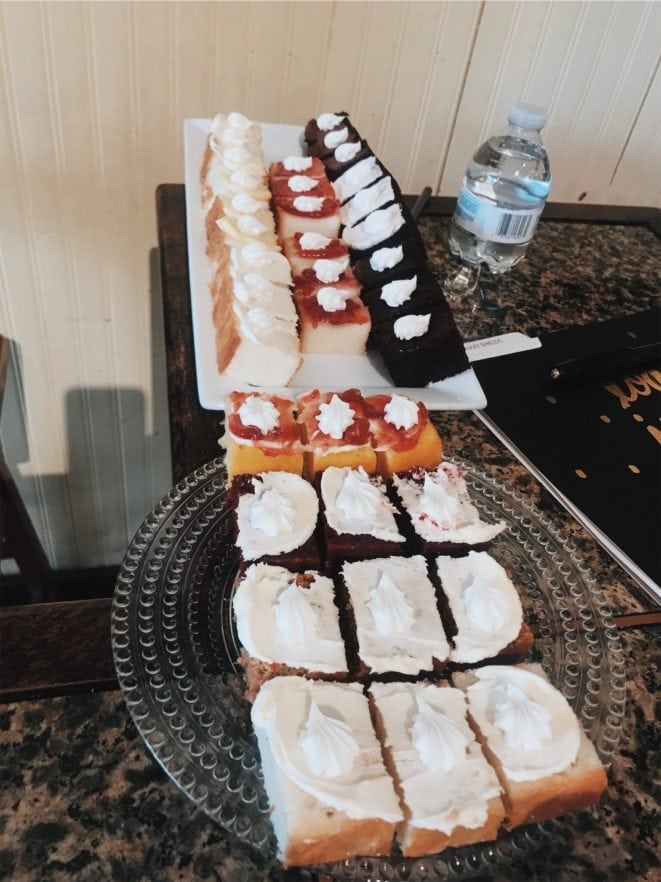 WEDDING SNEAK PEAK: We loved so many of these flavors, our wedding cake may have more than one. 🙂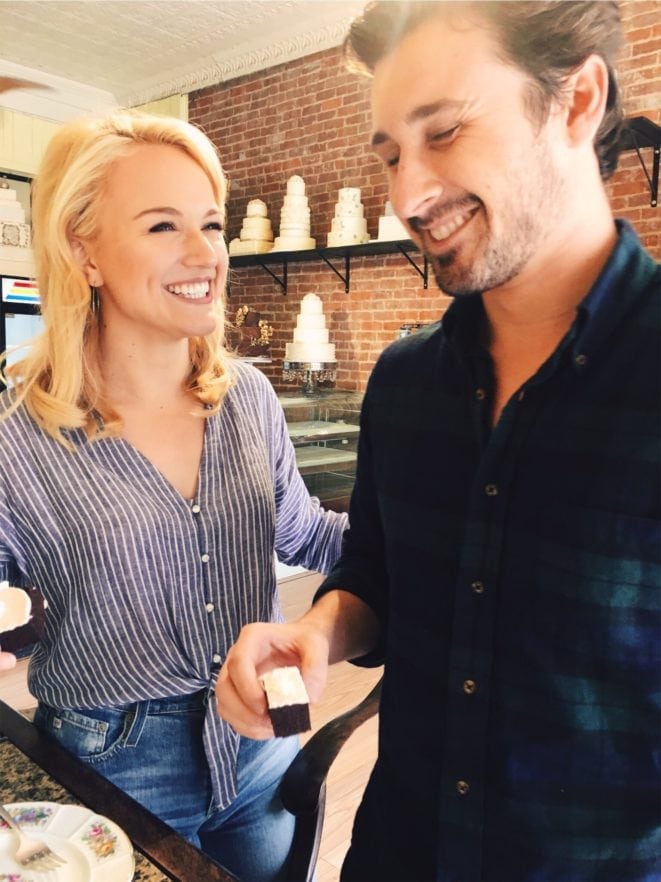 He's the greatest cake tasting partner of all time.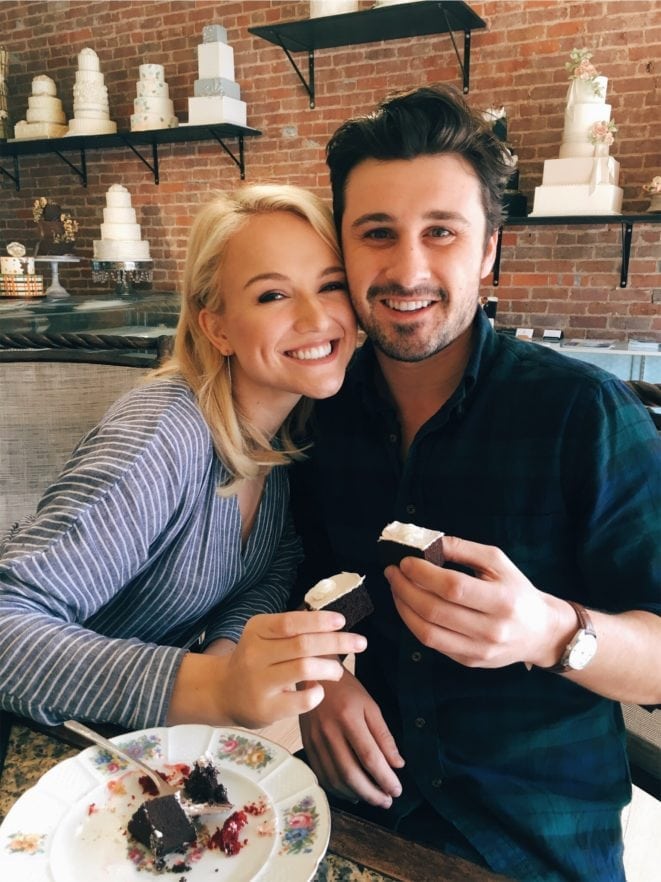 While Nate and I were eating all the cake and talking about what we wanted for our own wedding cake, Jennifer was designing it. At the end when she flipped over her design, I was so amazed and giddy.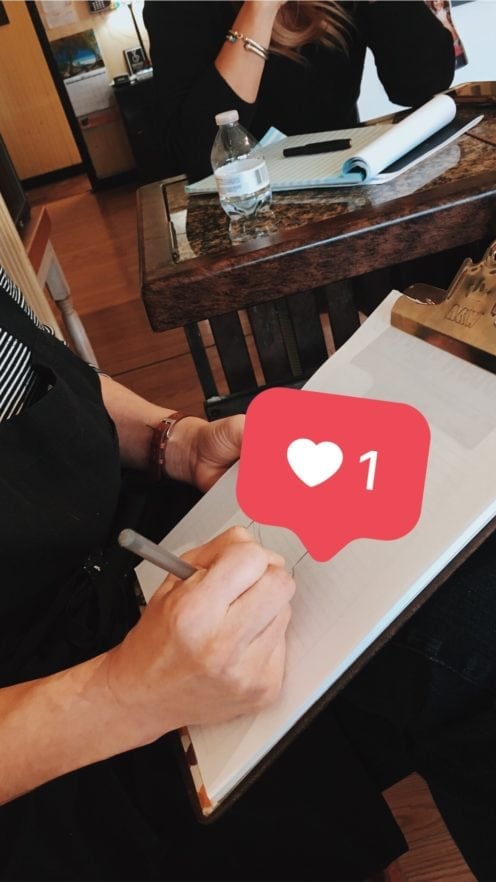 Part of the aftermath.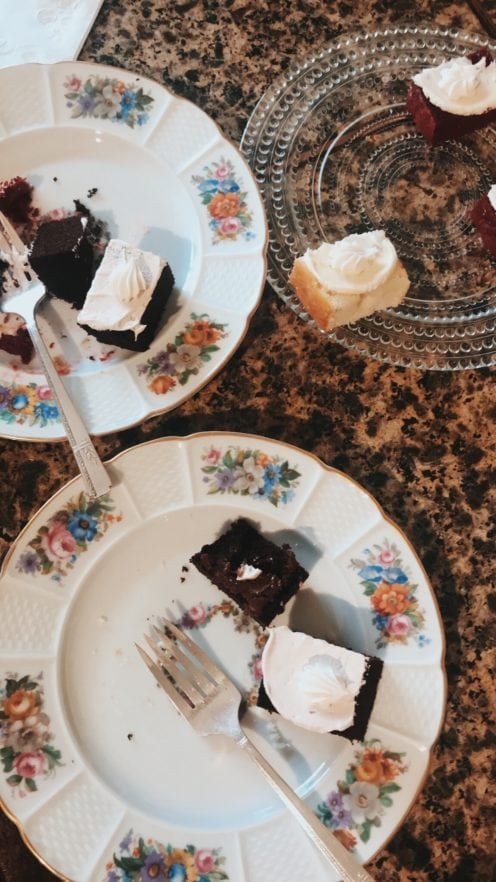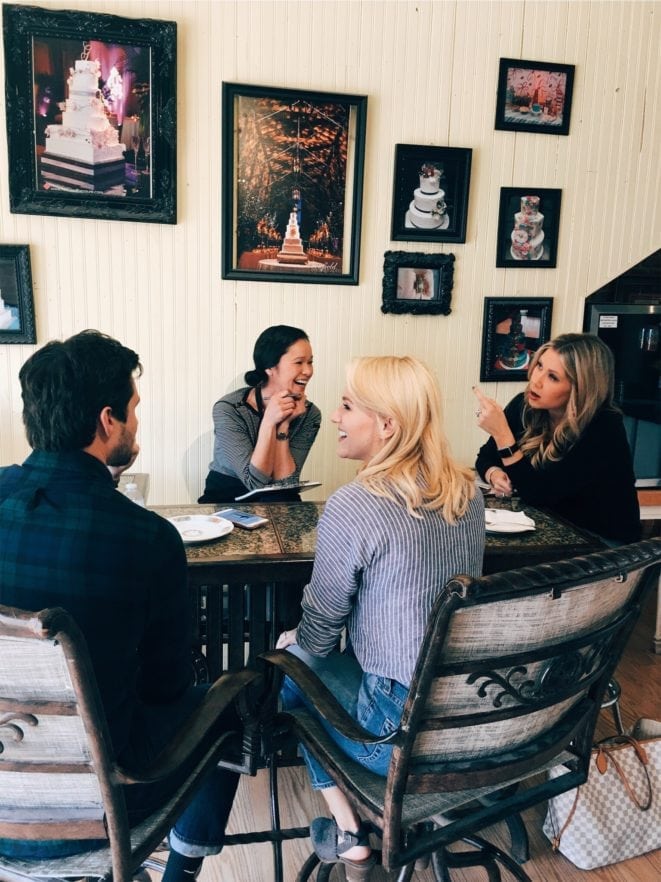 The dream team.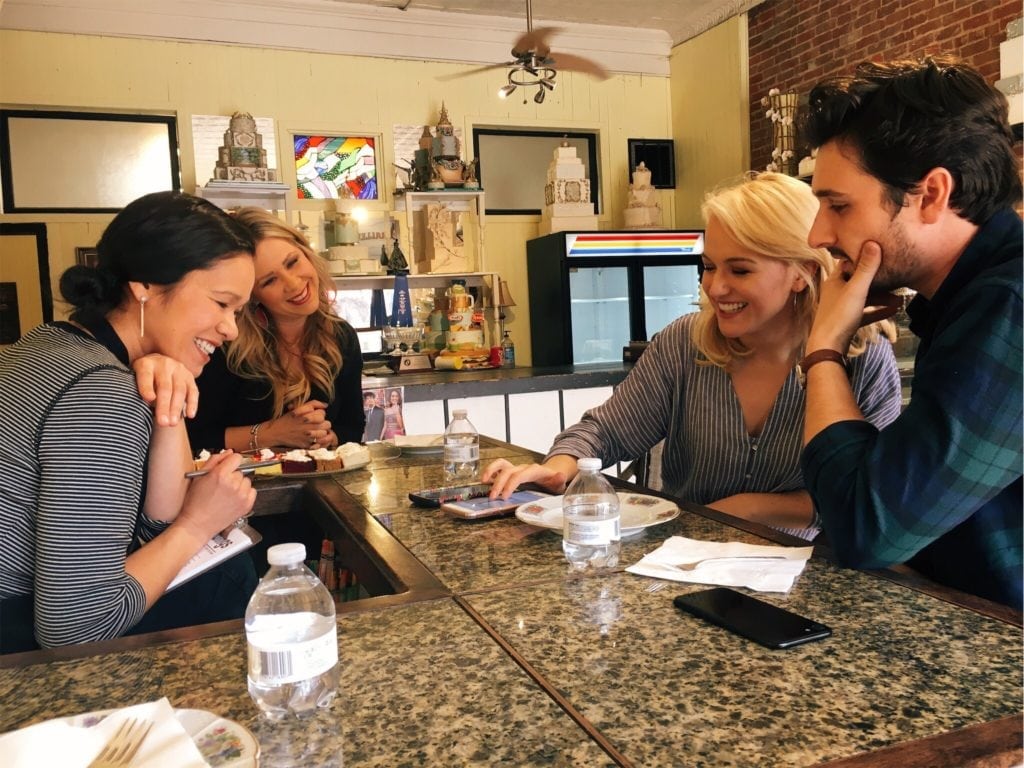 Moral of the post. When you get engaged- head to Shelby Lynn's.
So much love+cake,