Helloooo hello beautiful humans and happy day. It is currently freezing across the country, so wherever you are I am praying that you are staying warm, hydrated, and cozy!!
After sharing my latest post on how I got my hair healthy again, right away you all started asking about skincare. THIS made me so happy!! I didn't really start caring about my skin care until a year and a half ago, right around when I started focusing on my hair health. Before I made skin care a priority, I would have random acne all the time, I had extreme redness on my cheeks and under my eyes, dark circles under my eyes, dry skin that was easily irritated, major black heads, and would get these ridiculous rashes on my eye lids and cheeks. All of this was caused by a combination of stress, make up, not taking care of my skin, unhealthy eating, and the wrong products.
My skin has always been sensitive as long as I can remember, so I've had to be very careful in what products I use, my daily routine, and not just what I am putting on my face, but also what I am putting into my body.
I recently asked you all what questions you wanted answered in regards to skin care and you all had SO MANY good questions that I will definitely dive into. This blog post will be answering general questions, and in later blog posts I will get specific and answer more in depth questions (IE: 'Skin Prep For Your Wedding', 'How to Get Rid of Redness', 'What Foods to Eat for Each Skin Issue', and more!).
In this post I'll be answering the most asked question I get about my skin care routines, and the tips/tricks I've learned along the way. SO LETS GET STARTED! (I do want to say, everyone skins is different, I am not a professional dermatologist. I am sharing my experiences and what has worked great for me!)
_______
WHAT IS MY SKIN CARE ROUTINE/EVERYDAY DAILY PRODUCTS:
Morning Routine (presented in the order I do them):
Nightly Routine:
KEEP SKIN FROM GETTING DRY AND TOUGH? IN THE WINTER
Top three tips for keeping your skin hydrated in the winter: collagen, water, the RIGHT moisturizer.
If you've been following me for a while, you know how obsessed I am with collagen. I started using it for the hair benefits, but I automatically saw more life brought to my skin as well. Collagen is known for growing hair, strengthening your nails/bones, and hydrating your skin (bringing collagen back to the surface). Every morning with my coffee I will have a scoop of either NeoCell Collagen or Vital Proteins Collagen, and froth it up with my coffee with the Cafe Frother. It's tasteless, and amazing.
WATER, WATER, WATER. I know I sound like a Karbear at the moment but holy shalaylay our moms are always right. I want to dive more into this in another post, but we do not get the amount of water our body craves. Long story short, drink more water. I have been trying to drink a whole 16 ounce glass of water before each meal and after as good checkpoints and again, my face has cleared up with more hydration, and I have more energy as well!
There are so many moisturizeres on the market now, and everyones skin is different, but here are some of my favorite, clean moisturizers to use during winter. Clinique Moisture Surge Extended Thirst Relief if one that I have used since I found it in my mom's beauty cabinet as a kid. I love Clinique because I know my sensitive skin won't react to their products, and this "Moisture Surge" gives my face more relief then any other (so I will usually use it only at night.) Flawless Skin Mega Moisturizer SPF 15 – Normal/Dry Skin – Laura Mercier: This is a great moisturizer that also has some SPF! Summer Fridays – Jet Lag Mask: I'm sure you all have seen this on IG, and it lives up to the hype! You can use this as a overnight mask, moisturizer, or even an under eye cream! Dramatically Different Moisturizing Lotion – Clinique: I will forever be obsessed with this one and the smell.
DARK CIRCLES
Cold Spoons (lol pageant tricks): for a quick morning trick, but some spoons in the freezer the night before.
These products: All About Eyes™ Rich – CLINIQUE- this has brought back into my life. Eye Mask in Cucumber (Anti-Puffiness) – I always do these bad boys before a photoshoot or before an event! Summer Fridays- Jet Lag Mask: UNDER EYE MAGIC!
HOW TO CONTROL ACNE / PREVENTION AND ON THE DEFENSE:
Changing my food was the biggest thing that cleared up my skin through breakouts, after clean eating for the past two years, I honestly do not even remember when my last break out was. Sadly enough now, whenever I do eat a lot of junk food (which always tastes great), I will find a few break outs around my chin- which is wear breakouts from sugar come from. So. my first suggestion for controlling acne would be to control your food, I'll answer in a few questions what I suggest on foods for healthy skin!
Other practices I highly suggest, even though it seems simple, is washing your face every morning and night, and exfoliating once or twice a week! My favorite face wash for sensitive skin is Purpose Gentle tied along with this exfloriator Overtime Mask – Summer Fridays, it is gentle and a great exfoliator.
Favorite Products to use for spot/acne treatment:
SUNSCREENS THAT DON'T CAUSE BREAKOUTS
I have had an issue with this in the past as well! These are the sunscreens that have given me no trouble:
I BREAKOUT WHEN I WEAR MAKE UP WHAT DO I DO
Figure out which product, and more importantly which ingredient is cause the inflammation and breakouts. I do this my rotating was products you use and writing down what happens with each product.
Use this make up remover: Take The Day Off Makeup Remover For Lids, Lashes & Lips – CLINIQUE. Before I used this product I did not really realize how little make up I was getting off, not until I started using this did all of my make up come off.
Throw away any make up products that are old, may be old, or don't smell right
Use only natural skin care/make up products for a while to give your skin a break. Great companies for products like this are Clinique and Honest CO.
FACIALS THAT I RECCOMEND
Having sensitive skin, I am always kind of hesitant for facials just because I am scared of what it is going to do to my face. My favorite facial of ALL TIME is a Hydrafacial! I would always get mine from Premier Dermatology, and I can not say enough good things about my experience with it. It essentials gets dirt, build up, black heads out of your pores with a vacuum like contraption. Not the most scientific description, but I highly recommend them!
ROSE WATER?
I haven't tried many rose water products but my absolute favorite Rose Oil is Flawless Skin Infusion de Rosa Nourishing Oil by Laura Mercier, I can see a difference in my skin 5 mins after using it! And it smells amazing. I am actually going to get some for myself today!
HOW MUCH DOES EATING REALLY EFFECT YOUR SKIN?
I would say the number one thing that changed my skin was the food I was eating. I talk a lot about #savvychoices and what healthy living means to me, and a fun part of this was my skin cleared up! I want to make a whole blog post about just this question in the future, but for right now here are my top two suggestions:
Clean Eating: I saw a huge difference when I took sugars out of my diet. For some people its diary and others is cards, every one is different! I would eat Whole Foods and recipes that I could name all of the ingredients in to start off, and have slowly but surely felt more and more confident in clean eating and knowing what foods are right for me! Best place for clean food inspo, the good ole Instagram. Here are some of my favorite foodie accounts: @FoodMatters + @MedicalMedium
Start Juicing! If you want to check out my blog posts on juicing you can check them out below!

YAY!!
Again, every face is different, every body is different, and you are beautiful exactly the way you are. You do not need to change anything about yourself to be more "anything", you are fearfully and wonderfully made. These are just some tips if you want to get more into skin care you beautiful soul you!
Thank so much for reading along, I hope these help answer some of the many questions you all have! I promise I'm working on more post like this to answer all of them!
So much love,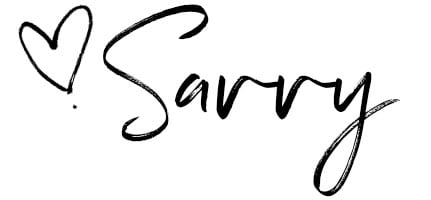 *products listed below in order of price*
______________
MAKE UP REMOVERS
Take The Day Off Makeup Remover For Lids, Lashes & Lips – CLINIQUE
Take The Day Off Cleansing Oil – CLINIQUE
Purpose® 12 fl. oz. Gentle Cleansing Wash Pump Bottle
CLEASING FACE
TONER
 Witch Hazel with Aloe Vera Astringent 12 fl oz Yeast Free by Thayers
Dickinson's Original Witch Hazel Pore Perfecting Toner 16 oz
Skin Medica Rejuvenative Toner 6 oz
ACNE
Rapid Relief Acne Spot Treatment – Murad
Murad Acne Complex Post-Acne Spot Lightening Gel – 1oz
RETINOL 
SkinMedica 1-ounce Retinol Complex .25
MOISTURIERS 
Dramatically Different Moisturizer – Clinique
Clinique Moisture Surge Extended Thirst Relief, 1.7 oz
EYE CREAMS
All About Eyes™ Rich – CLINIQUE